We may earn money or products from the companies mentioned in this post. You can read full disclaimer below.
Updated July 27, 2021
Are you looking for easy October toddler activities?
October is our favorite fall month.
The days are getting cooler, the leaves are changing color, and there are many opportunities for learning and exploring during the fall season.
Choosing October activities for toddlers can be a fun, but sometimes challenging experience.
Today, we are sharing 19 October toddler activities that we have done with our kids over the years.
Many of the activities are free or use items you probably already have on hand.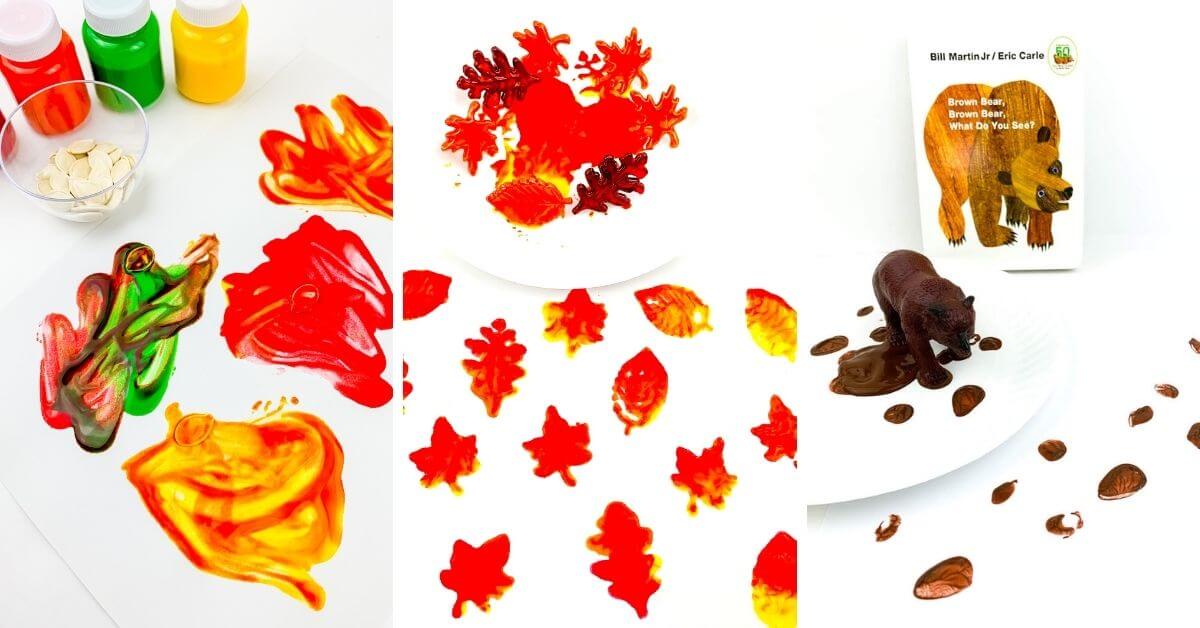 I have updated and added some new ideas for the fall 2021 season.
October is the perfect time to get your toddler outdoors and introduce them to the beautiful world around them.
Some of the activities, like going to a fair, apple picking, or a pumpkin patch can be more expensive (especially if you have a large family!)
My suggestion, if the cost is an issue, is to choose one "pricier" fall activity and call or email them and ask about discounted days or tickets.
We have found that most fall events have discounted tickets or discounted days.
Our state fair has free admission if you bring a canned good on Fridays during the fair.
You can check with your local grocery store. Often they have free tickets or passes to fall events in their area.
There are very often farms and pumpkin patches where toddlers are free or that are free to just walk around and look at things.
Many of the fall events around us offer free or discounted admission on certain days during the fall season. It never hurts to ask!
What your child will remember is the experience of doing these activities with you, they won't remember the cost.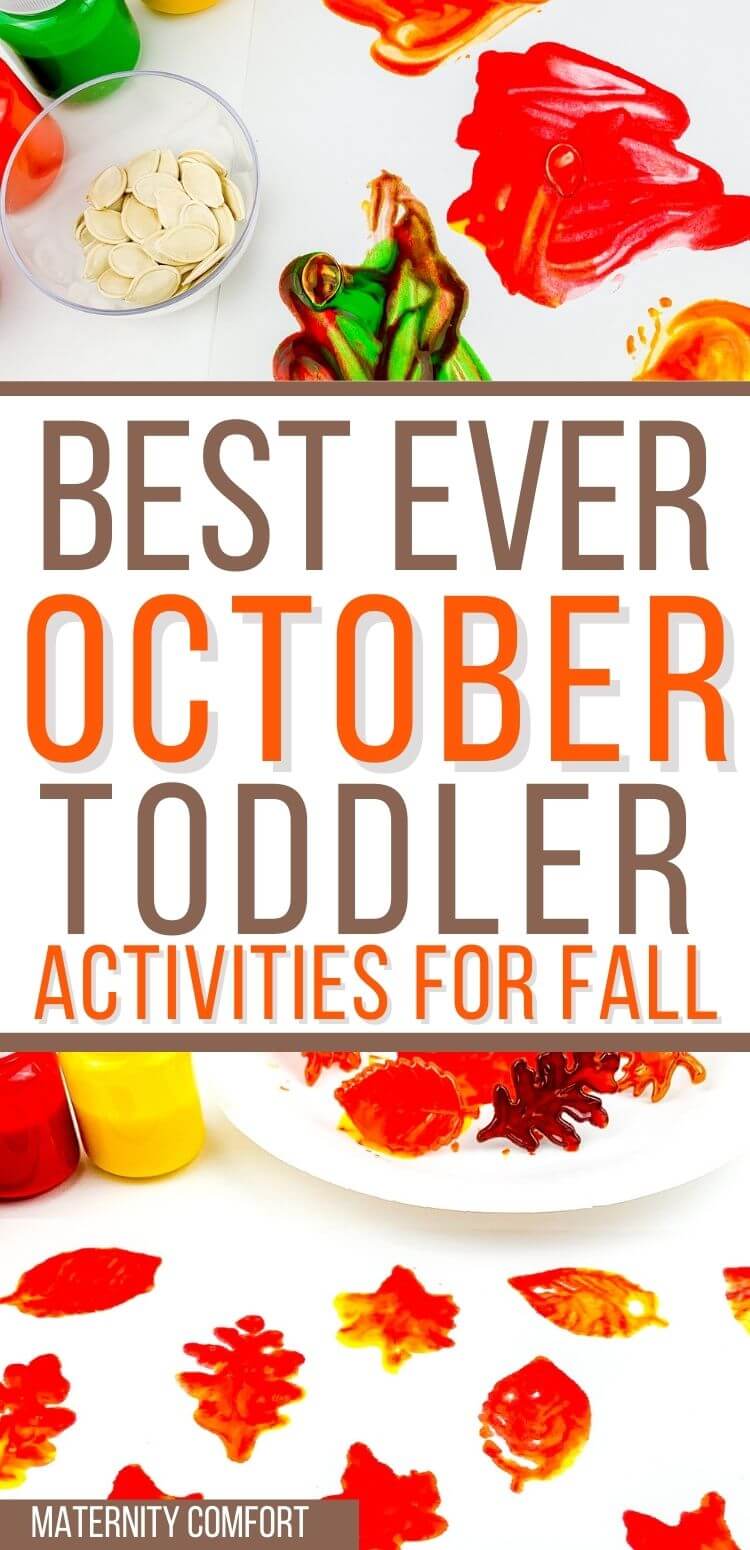 Some of my best childhood memories were things we did that were completely free but were done together as a family.
Keep in mind the days can still be warm, but it can get quite chilly in the afternoons, so dress your toddler in layers or bring an extra jacket or sweatshirt.
October Toddler Activities
This October toddler craft is an excellent fine motor activity, art activity, and allows your toddler to explore colors and seasons.
Our young kids have always loved paint stamping art so I try to make sure to include it in our seasonal activities.
Washable paint, paper, and plastic leaves bring this activity together in minutes!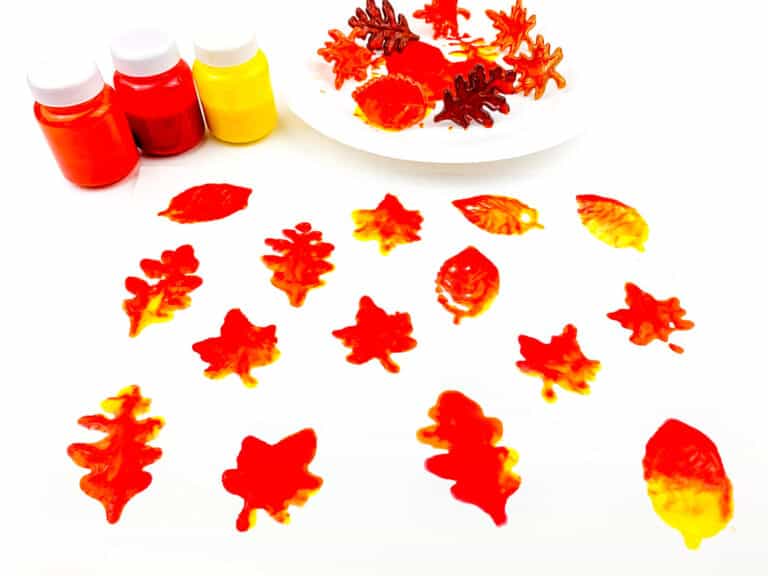 2. Visit a local pumpkin patch and pick out a pumpkin
Visiting a pumpkin patch is an awesome way to spend a weekend afternoon in October.
There is always so much to see and do. Your toddler will love all the sights, and sounds!
Many pumpkin patches also sell fall seasonal foods like pumpkin pie, apple cider donuts, and apple cider.
The pumpkin patch is the perfect time to treat your toddler to a few bites of pumpkin pie or a piece of apple cider donut.
Toddlers also look forward to going to a pumpkin patch because they know they will be getting a pumpkin.
You may find some pumpkin patches in your area that also have corn mazes designed for small children which can be so much fun to do together as a family!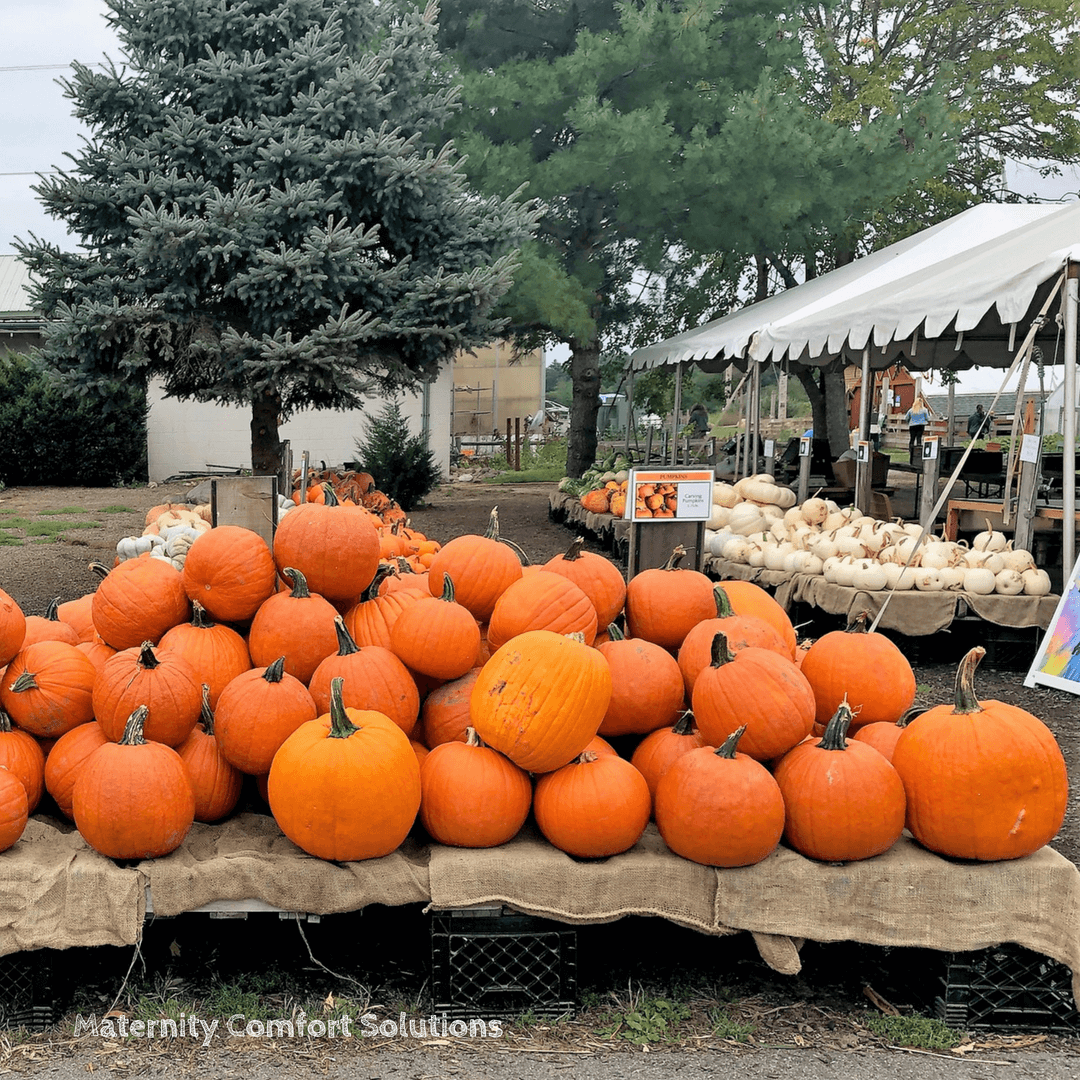 The main supplies here are pumpkin seeds and paint!
Pumpkin seed fall finger painting is an excellent process art activity for your two-year-old.
It makes for a fun sensory activity too.
Our kids love finger painting….everything.
Heads up on toddlers and fingerprinting, stay close by while they are painting or you may find they have fingerpainted your walls.
Yes, we know that from personal experience.
But even with that, I still whip out the finger paints anytime I can for them.
If it is a nice October day pumpkin seed art painting can be done outside!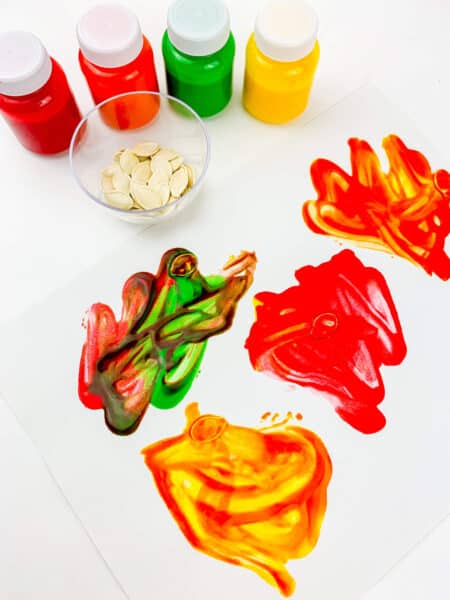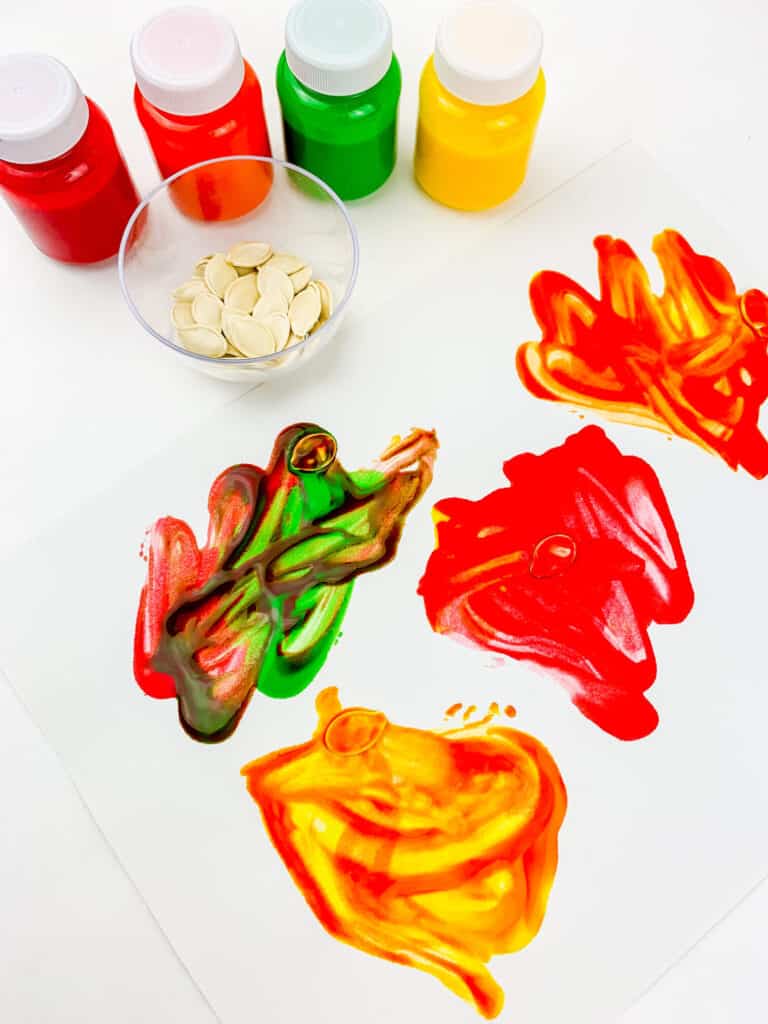 I make two kinds of pumpkin slime. One is orange slime and I turn it into silly putty when they tire of slime. The other is orange slime with pumpkin seeds.
Slime is so easy to make. Playing with slime can entertain an active toddler for hours.
When they get bored with slime you can knead it for another 5-10 minutes and it becomes silly putty.
You can make this pumpkin slime scented by adding a little pumpkin spice to the slime when you are making it.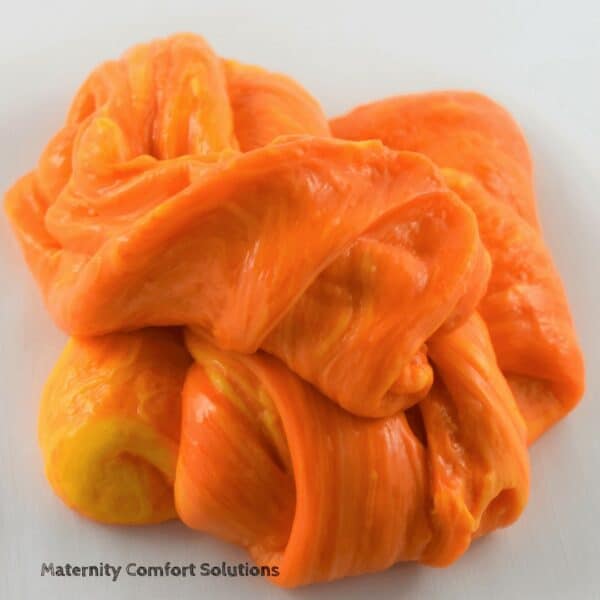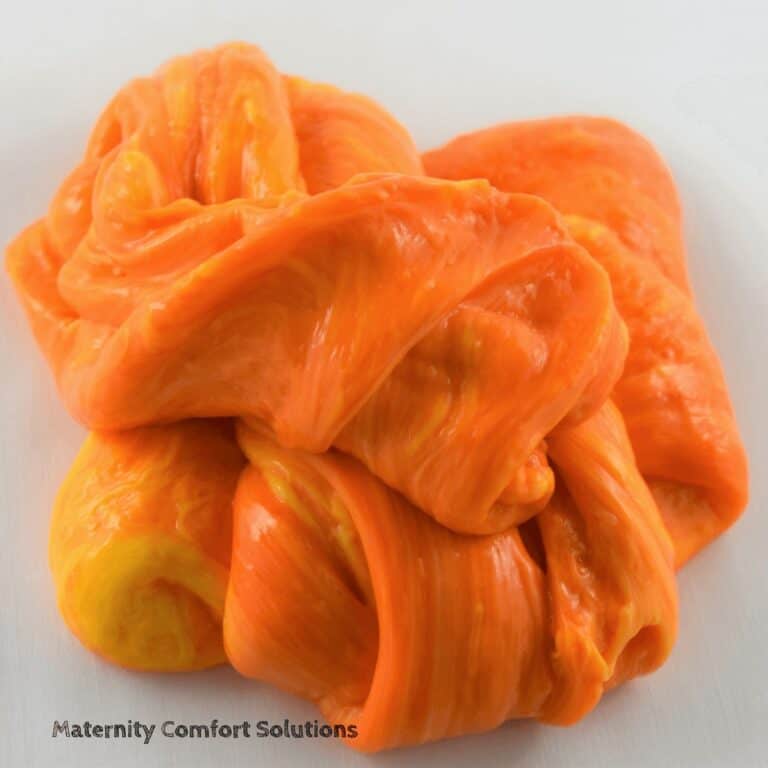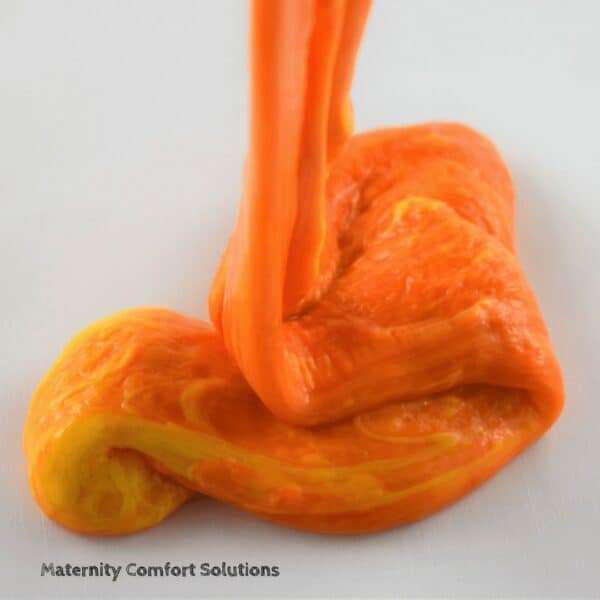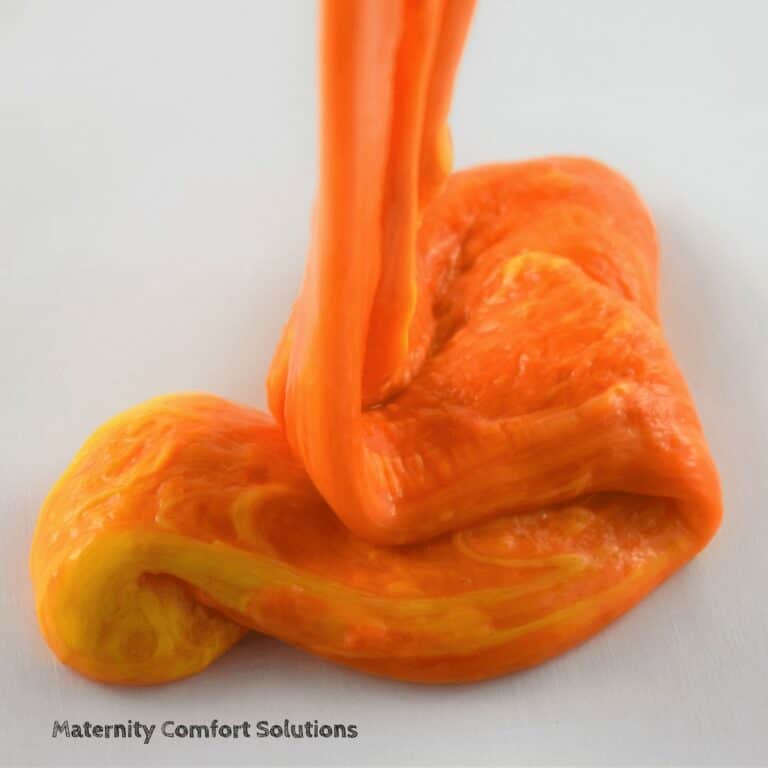 Our kids LOVED this book.
I love this easy toddler art project for the end of October.
It is when we start to talk about animals preparing for winter where we live.
You can turn the book into an entire theme about colors. This is a simple set-up project for the color brown.
You can find the book on amazon:
Brown Bear Brown Bear, What Do You See?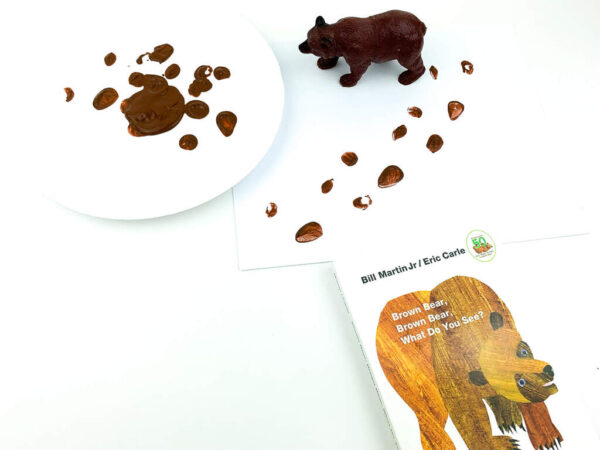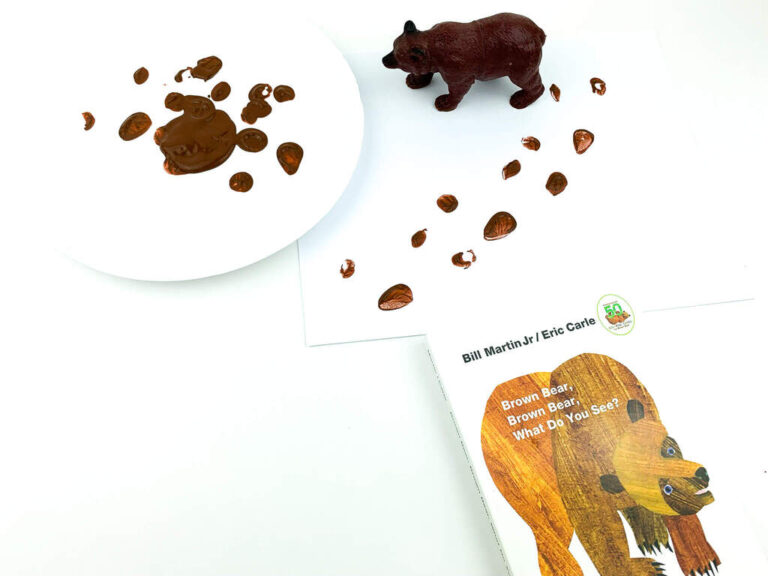 We love these fall-lacing cards.
They are perfect for a back-to-school or harvest theme activity.
They are free. You don't even have to give your email!
Lacing is a great option for toddlers, as it's simple, fun, and helps teach fine motor skills!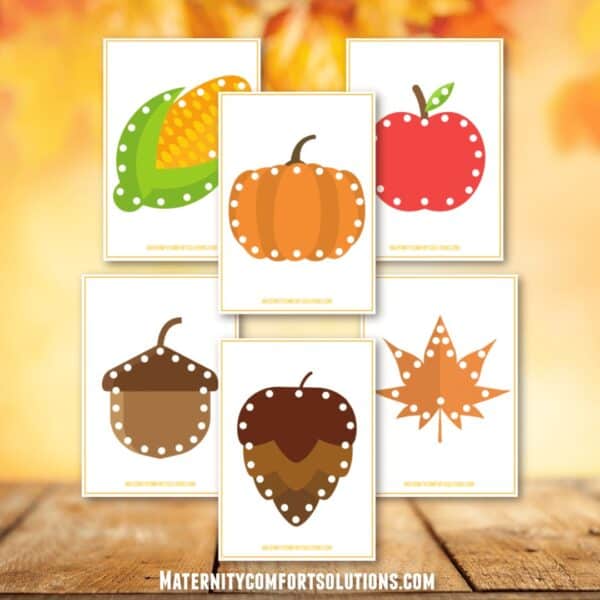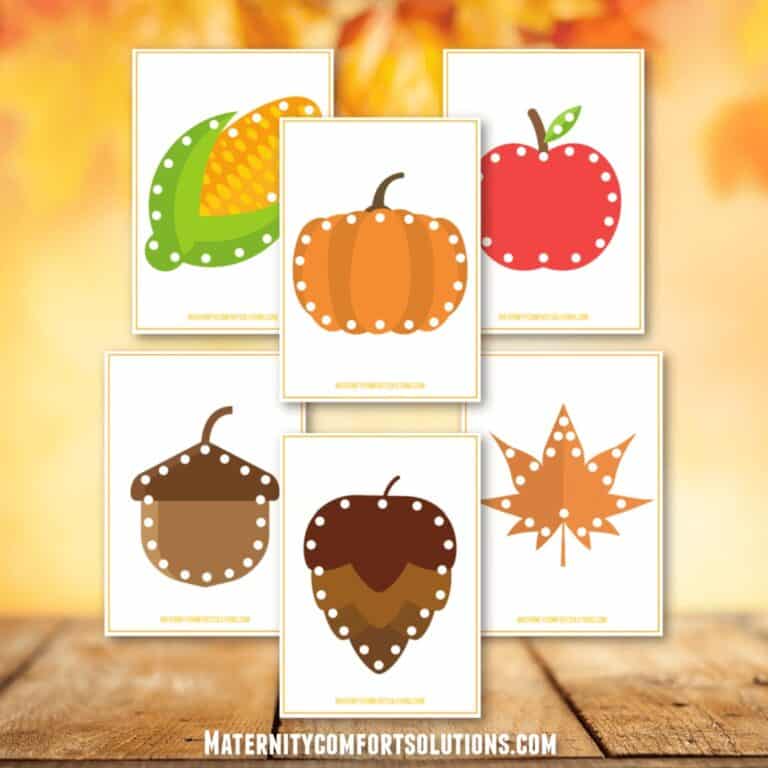 Shredded paper with leaves and popsicle sticks.
I got the shredded paper at the Dollar Store.
You can find it in the party-goods section.
They have a variety of colors.
I love to use shredded paper in sensory bins.
It is reusable and recyclable.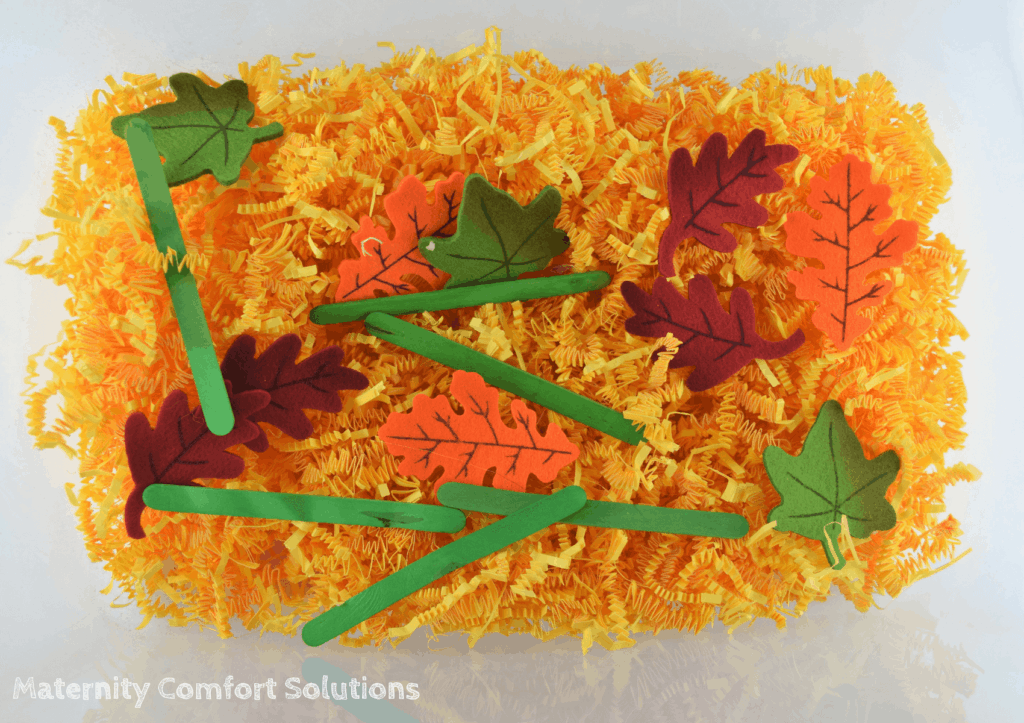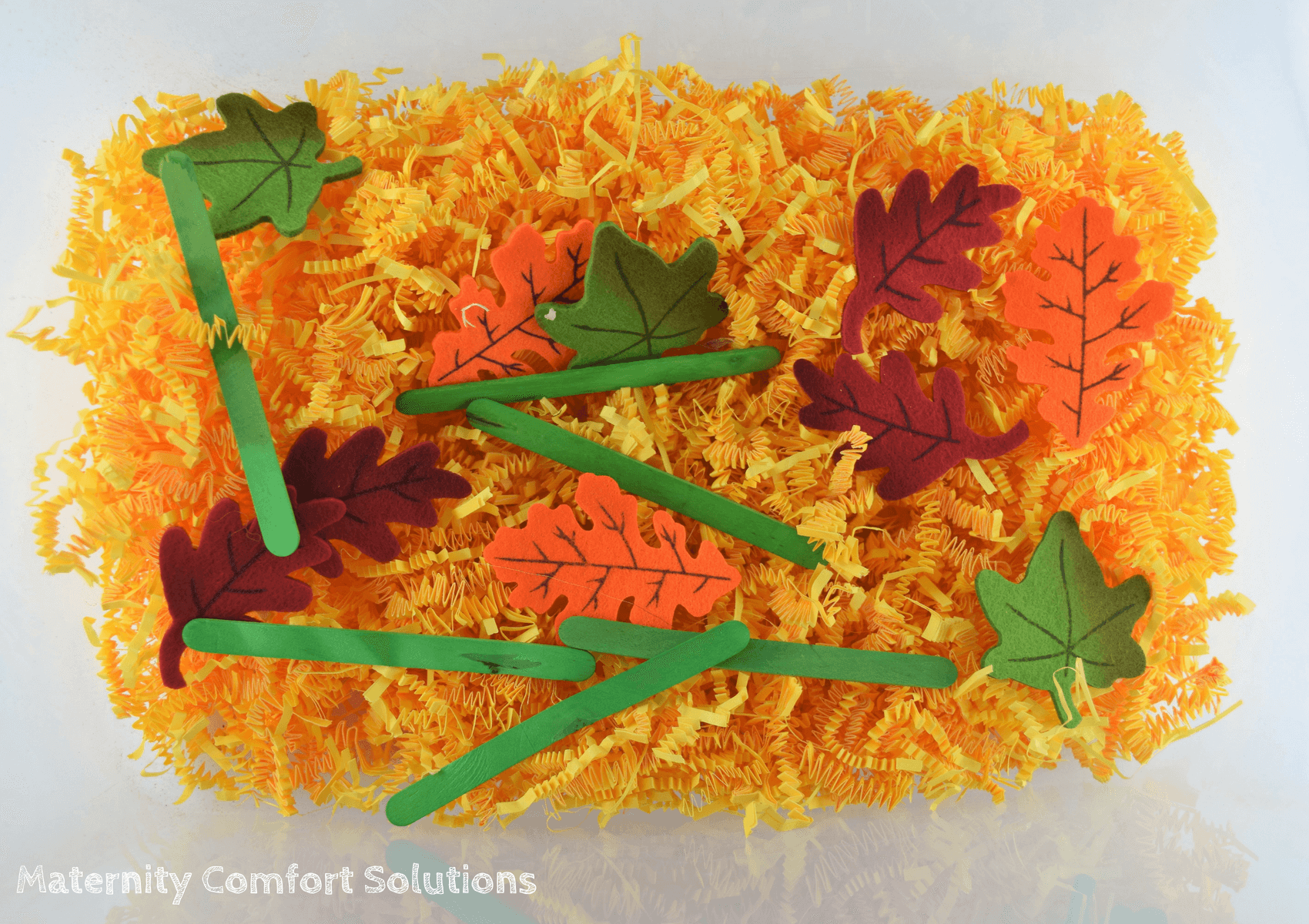 8.  Take your toddler on a fall nature walk and scavenger hunt
When considering fall activities for toddlers, a simple and free event is to go on a nature walk.
Bring a bag along with you so your toddler can collect leaves for arts and craft projects.
Bring your camera or phone to take lots of pictures of changing leaves or animals you might see getting ready for winter.
Look for squirrels scurrying about searching for acorns.
Be sure to talk about the things they see and hear.
Point out the bright blue sky and listen to the leaves crunching underneath your feet.
Let your toddler collect leaves, rocks, sticks, and acorns.
Fall is a great time to teach about colors. Point out the different color leaves.
Explain the changing seasons and how the animals are preparing for winter.
Go on a fall scavenger hunt!
Grab your free Fall Scavenger Hunt for Toddlers! (No email required)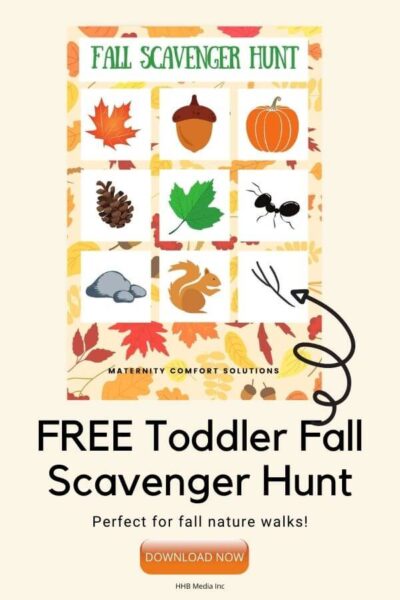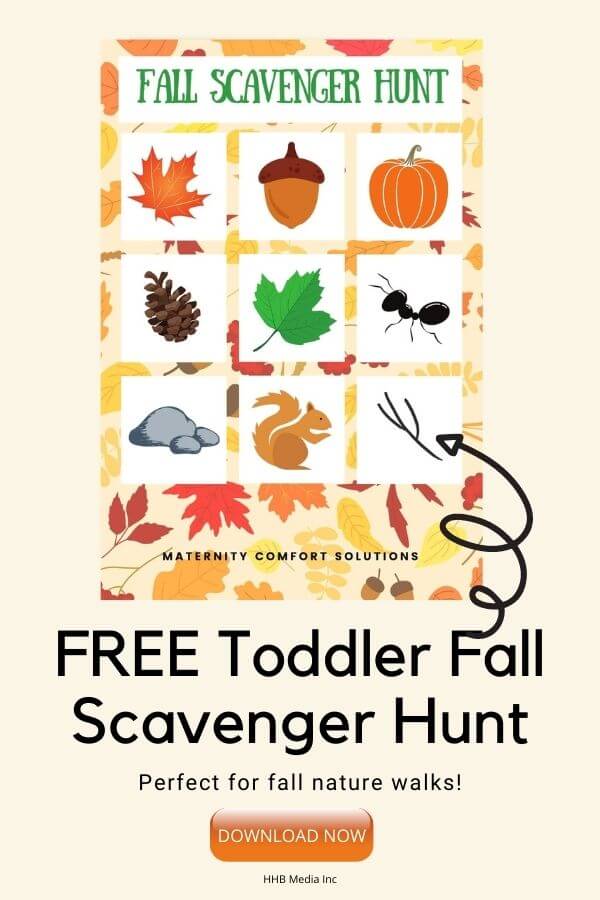 9. Go outside, rake leaves, and make a scarecrow.
Getting outside and raking leaves is an excellent exercise for you and your toddler.
Making a scarecrow is a fun family bonding activity.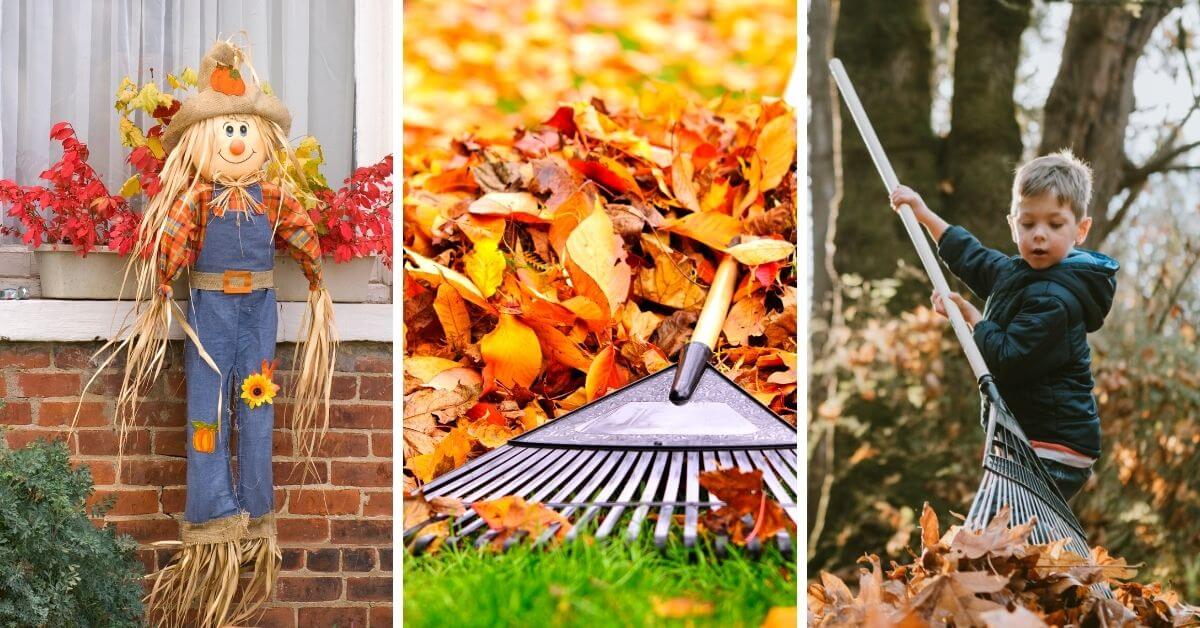 10. Make a fun Fall or Halloween breakfast.
We love to make fun holiday-themed breakfasts and lunches.
They seem to be the two best meals of the day for my picky-eating toddler.
In the fall we like to do pumpkin pancakes for breakfast.
Our kids love when we do!
So simple to make.
You can use boxed pancake mix or make your own from scratch.
Pour a small amount of the mixed batter into a separate bowl to make the green stems.
In your main bowl of pancake mix add a couple of drops of orange food coloring.
Gel food coloring works best.
Mix.
Add a couple of drops of green food coloring to the small amount of batter you set aside and mix that.
Cook pancakes as you normally would.
I cook them on a griddle on my gas grill usually.
The picture below was a Halloween breakfast that is why there is candy corn.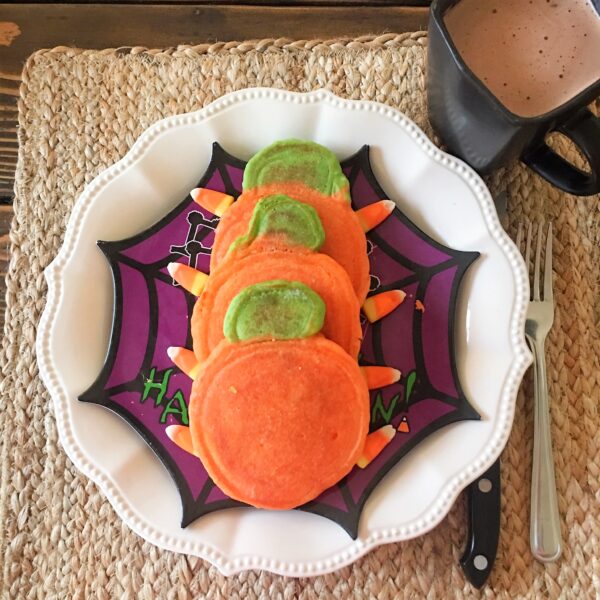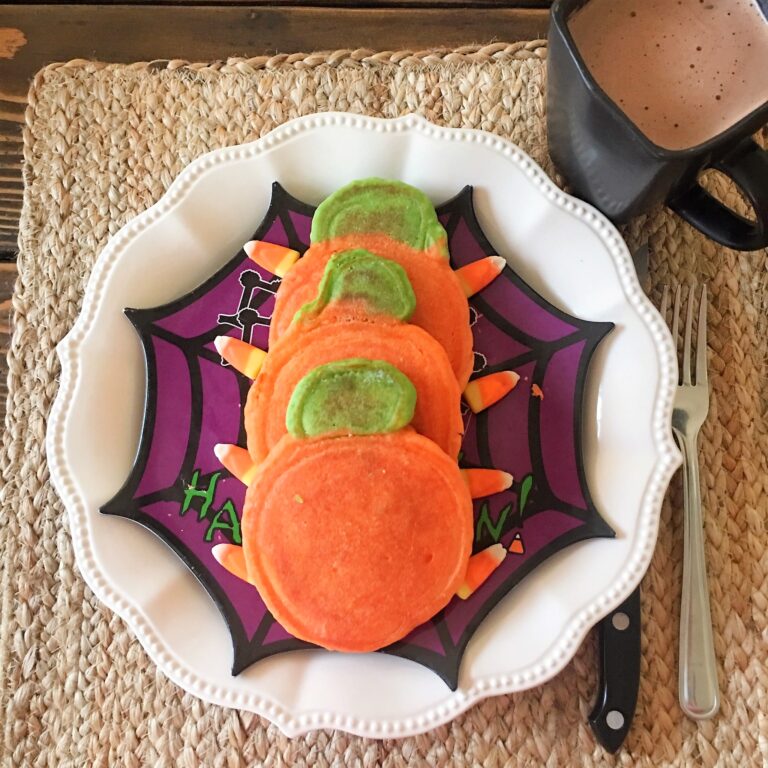 Let your toddler help make these easy Halloween sprinkle shortbread cookies.
They are soft and melt in your mouth.
Your toddler will love being in the kitchen and helping you bake.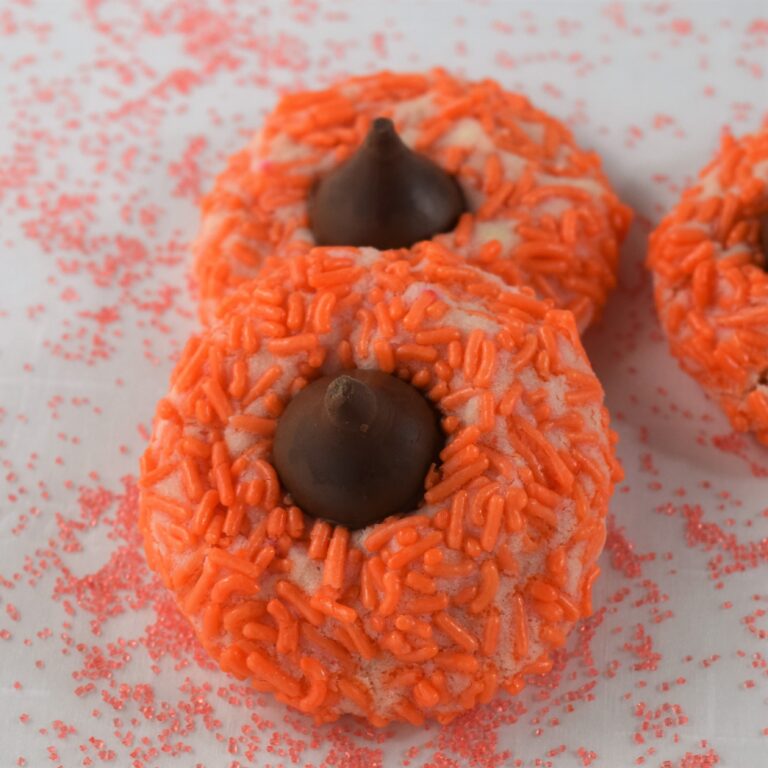 Here is another set of free printable lacing cards.
Lacing cards are a fun and engaging fine motor activity for your two-year-old.
There are six different cards in this set. Perfect for keeping your toddler busy during Halloween week.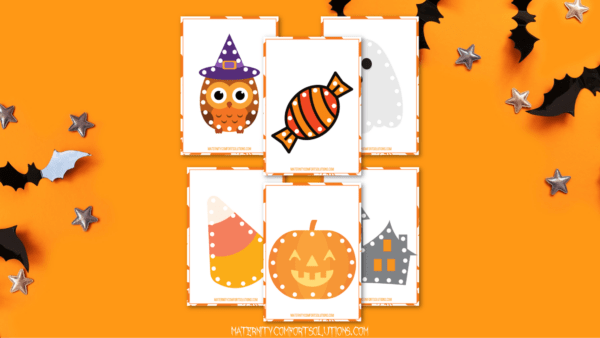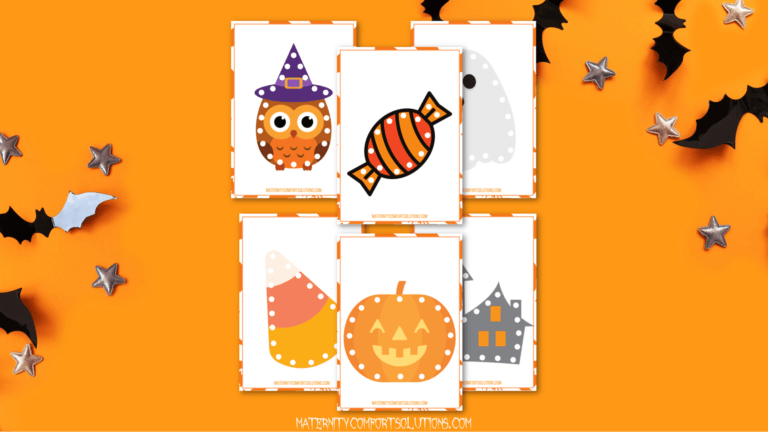 Spider web slime is one of our kids favorite Halloween activities.
This slime is easy to make and all you need are some dollar store Halloween spiders and it is complete.
Before I give this slime to my kids we read books about spiders.
I'll list a few of our favorites below.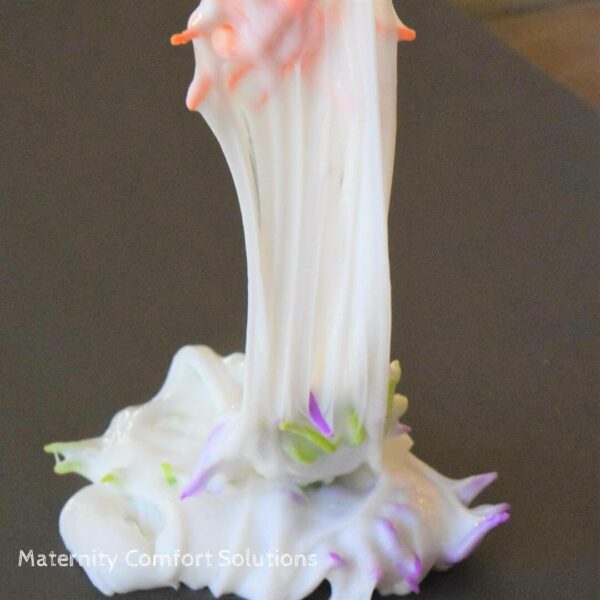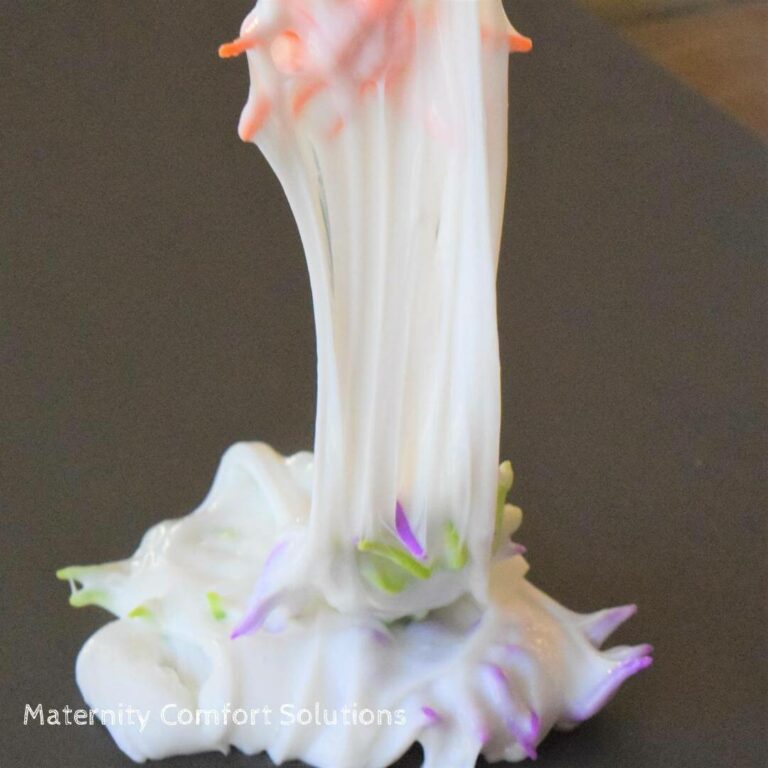 Easy to make orange and black playdough with plastic dollar store Halloween spiders.
Halloween sensory activities for toddlers do not need to be hard to make or expensive
This is a simple Halloween invitation to play using spiders from the spider's from the spider web slime..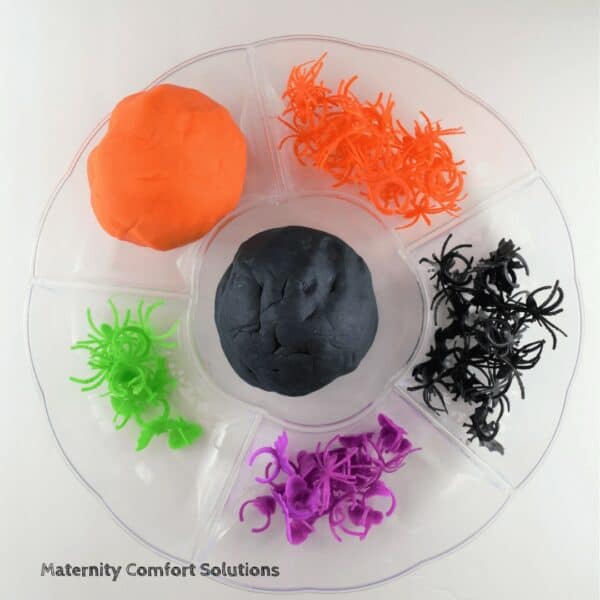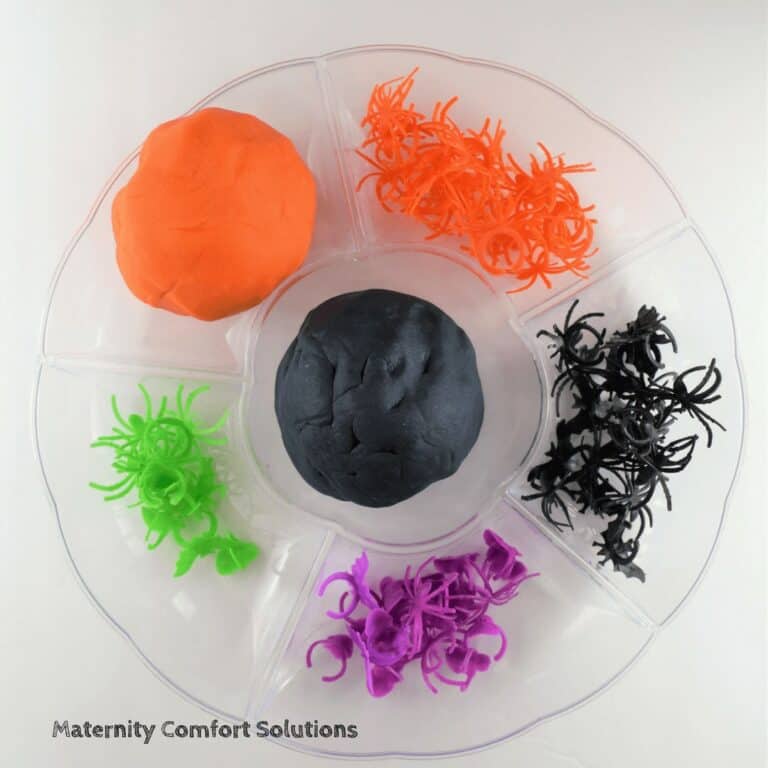 Go grab a FREE set of printable Halloween Bingo Cards that your toddler or preschooler will love playing during Halloween week!
There are 3 different cards in this set and instructions are included in the pdf.
We like to use candy corn for the markers.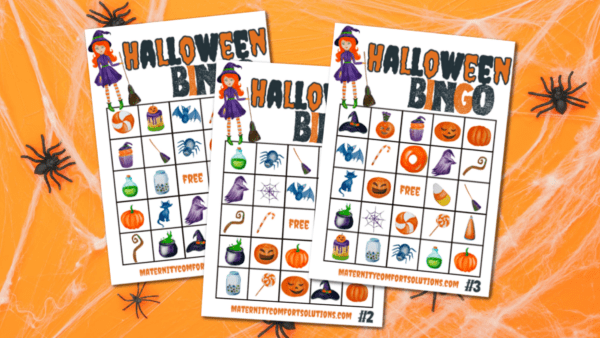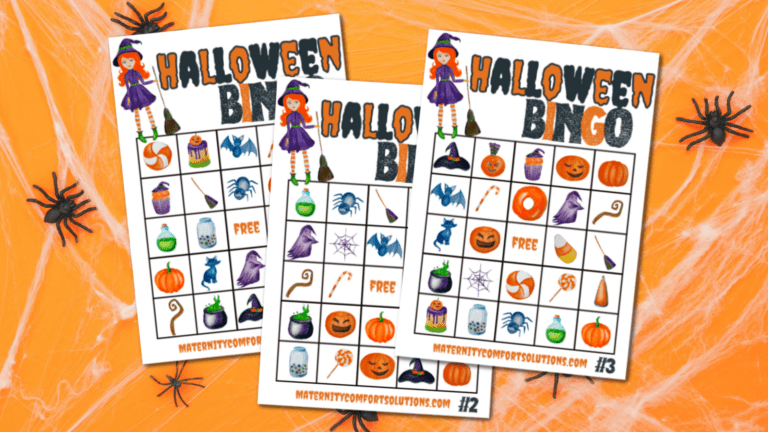 A dollar store Halloween sensory bin? You bet!
The sensory bin filler is cooked and dyed spaghetti "worms".
I added plastic bats, snakes, rats, and toads to make a silly witches brew sensory bin.
If you don't like using food as a sensory bin filler orange and black yarn work great too!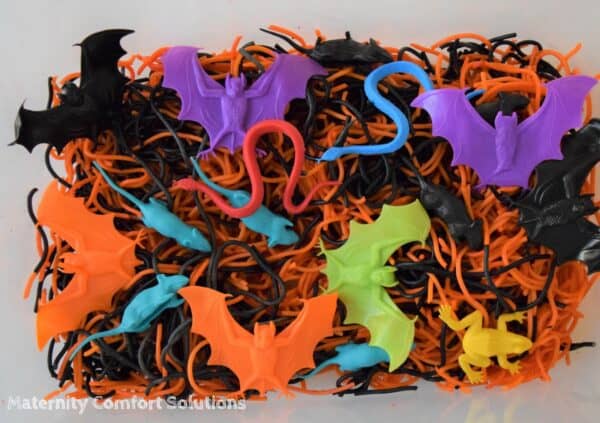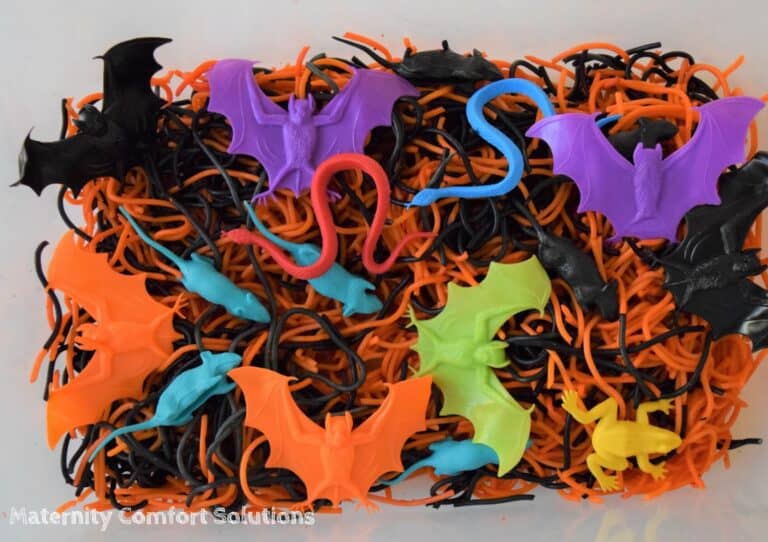 Yummy homemade Halloween Macaroni and Cheese!
This toddler lunch is spooky-licious.
One of our toddler's favorite Halloween meals.
You can make this recipe in about 20 minutes on the stop-top.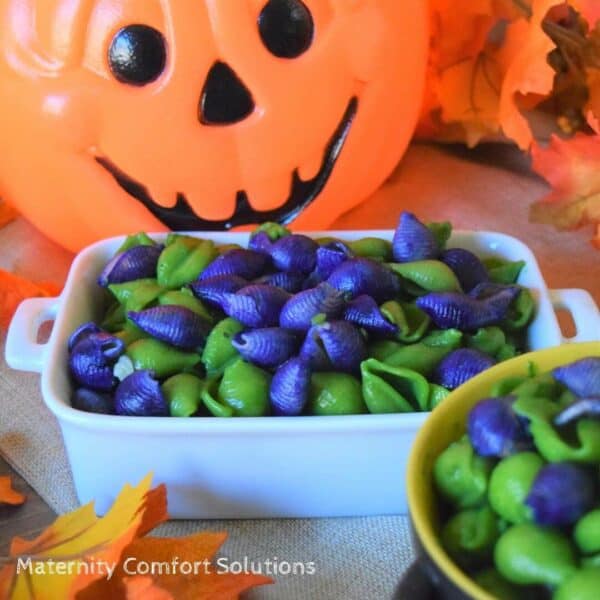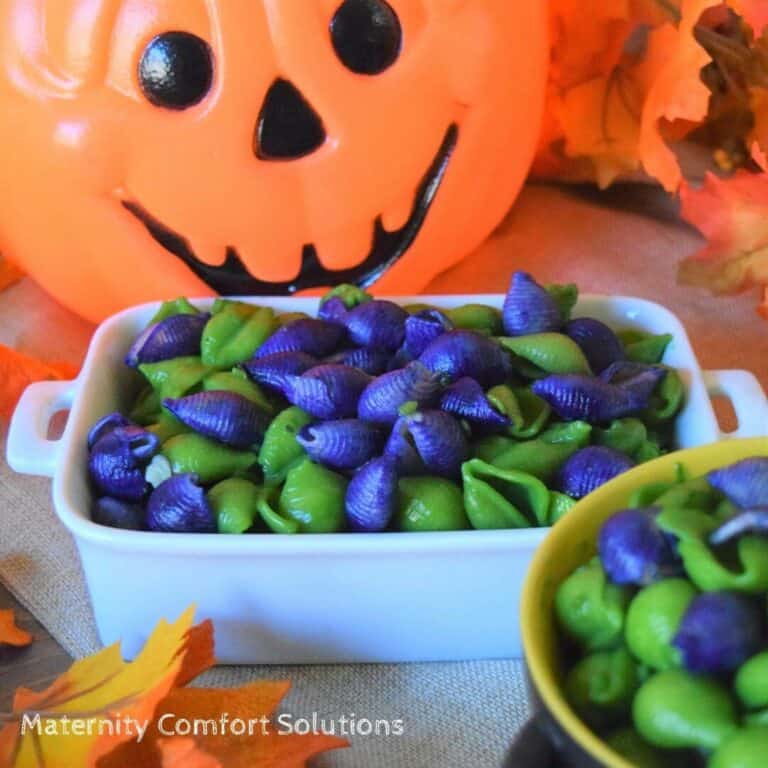 Black and orange-colored rice for Halloween sensory play.
Colored rice is one of our favorite sensory bin fillers.
It is simple and cost-effective to make.
We added some orange leaves, orange craft sticks, and orange-dyed pasta to the rice.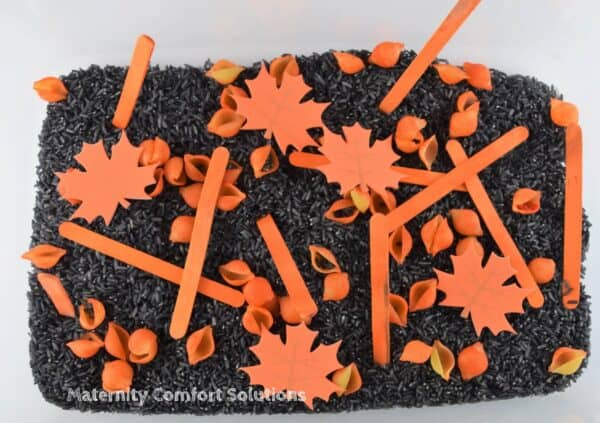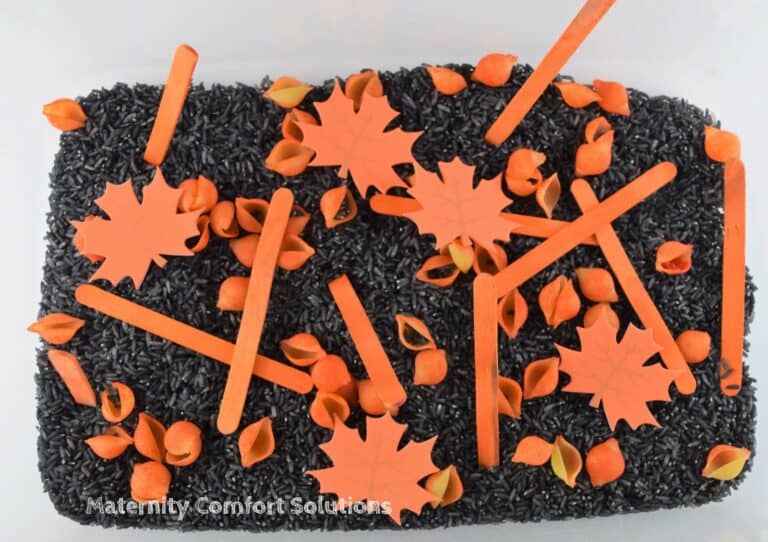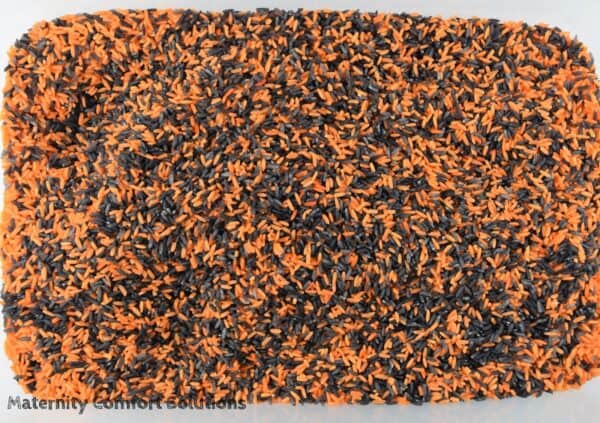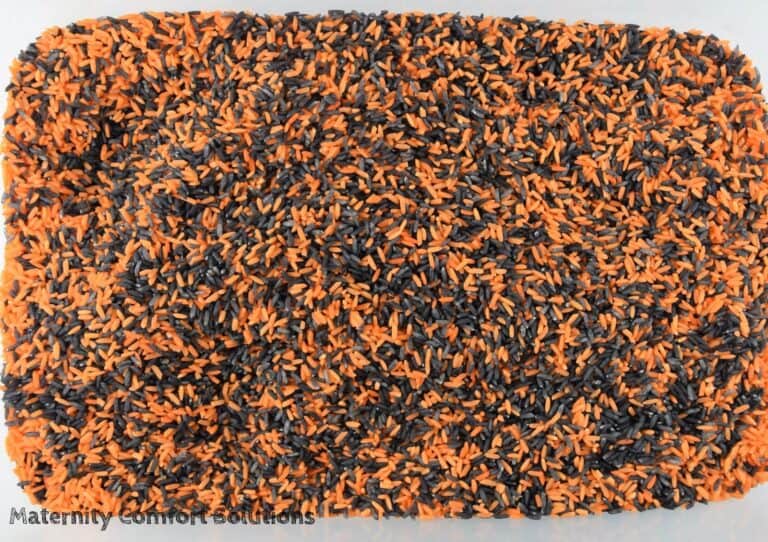 Fun and free printable Halloween counting clip cards.
Your toddler will love these counting cards.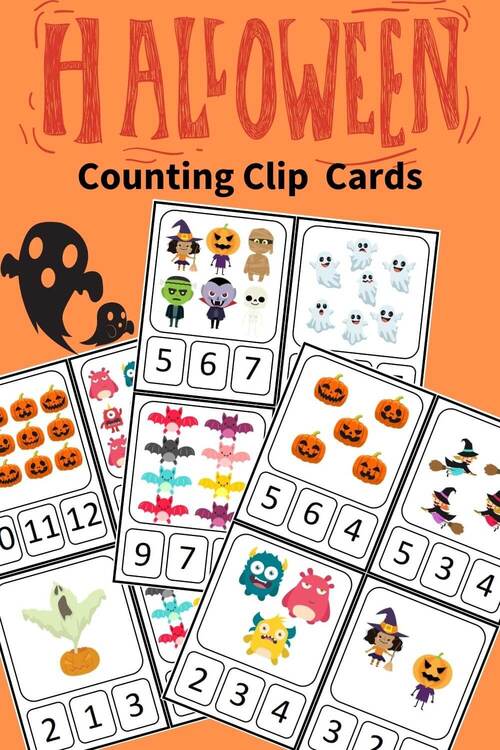 Tips for making sensory play more enjoyable for your toddler:
Play music -Toddlers love to listen to music and sing!
Encourage movement – get up and dance with your toddler, be silly, you'll both feel better!
Discuss the sensory activity with them, let them describe what they feel, see, and hear.
Allow them plenty of time
If the weather allows, go outside with the sensory bin.
Laugh, sing, and smile.
Take nature walks and collect items like leaves, feathers, flowers, and rocks to use in more sensory play.
What is sensory play? 
The October toddler activities we have shared today will help engage your toddler to engage in sensory play that uses their five senses.
These five senses are touch, smell, sight, taste, and hearing.
Sensory play is vital to a young child's brain development.
Research suggests pretend-play offers young children the opportunity to develop empathy and learn to regulate their behavior.
Toddlers learn about their environment and bodies through their senses.
Sensory play assists children with developing fine and gross motor skills and encourages problem-solving ability.
Sensory activities encourage open-ended play.
Therefore the child is free to explore and create without a set outcome or expectation.
You can't go wrong with providing many opportunities for sensory play.
What are Fine Motor Skills?
Fine motor skills are essential when using the small muscles in fingers, hands, and forearms.
These muscles are essential during activities such as drawing, buttoning, constructing with Lego, and opening their lunch box.
These skills influence the quality of the outcome of your child's activities and speed.
To ensure your child performs the task accurately, they need to use different independent skills.
Some of the common fine motor skills are:
Pencil skills like coloring and drawing
Scissor skills such as cutting and rearranging the paper
Doll dressing and manipulation
Dressing, i.e., zips, buttons, lacing, and tying shoelaces
Basic hygiene like brushing teeth, washing their face, and combing their hair
Construction skills such as puzzles and Duplo
Why are fine motor skills important for toddlers?
It's hard not to emphasize the importance of fine motor skills in everyday life because they enable us to perform simple tasks.
If a child is unable to complete the basic everyday tasks, it will take a toll on their self-esteem, affecting their play, academics, and co-curricular activities.
Also, children without the appropriate fine motor skills will find it hard to get independent life skills such as feeding or dressing, which will have many implications on relationships with other peers.
That is why fine motor activities are so important for your toddler to get plenty of opportunities to engage in.
Thankfully, there are amazing activities that you can do to help kickstart those developments outside of normal day-to-day life.
Final Thoughts
We hope you find inspiration in these October toddler activities!
Keeping your active 2-year-old busy doesn't have to break the bank.
Let your toddler explore and create.
Read books to them every day.
If you haven't started a seasonal book basket yet, the fall is the perfect time to start!