Updated February 10, 2023
Are you looking for a spooky and fun fine motor activity?
Today we are sharing these FREE Halloween lacing cards for toddlers!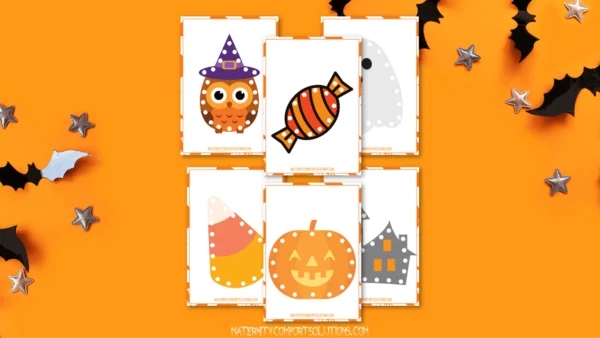 Free Halloween Lacing Cards For Toddlers
Similar to a few of our other printable activities, this Halloween Lacing Printable is super fun and easy activity for you and your toddler!
Lacing prints have always been a great fine motor skill lesson for toddlers, and these have a great Halloween flair.
Some super cute designs that are sure to catch your toddler's eye work to create a fantastic Halloween arts & crafts project.
A spooky ghost, witchy owl, a scary haunted house, smiling jack o' lantern and a few pieces of candy offer plenty of variety for these worksheets.
Whether you're using ribbon, yarn, or something else, you can't go wrong with these Halloween Lacing sheets.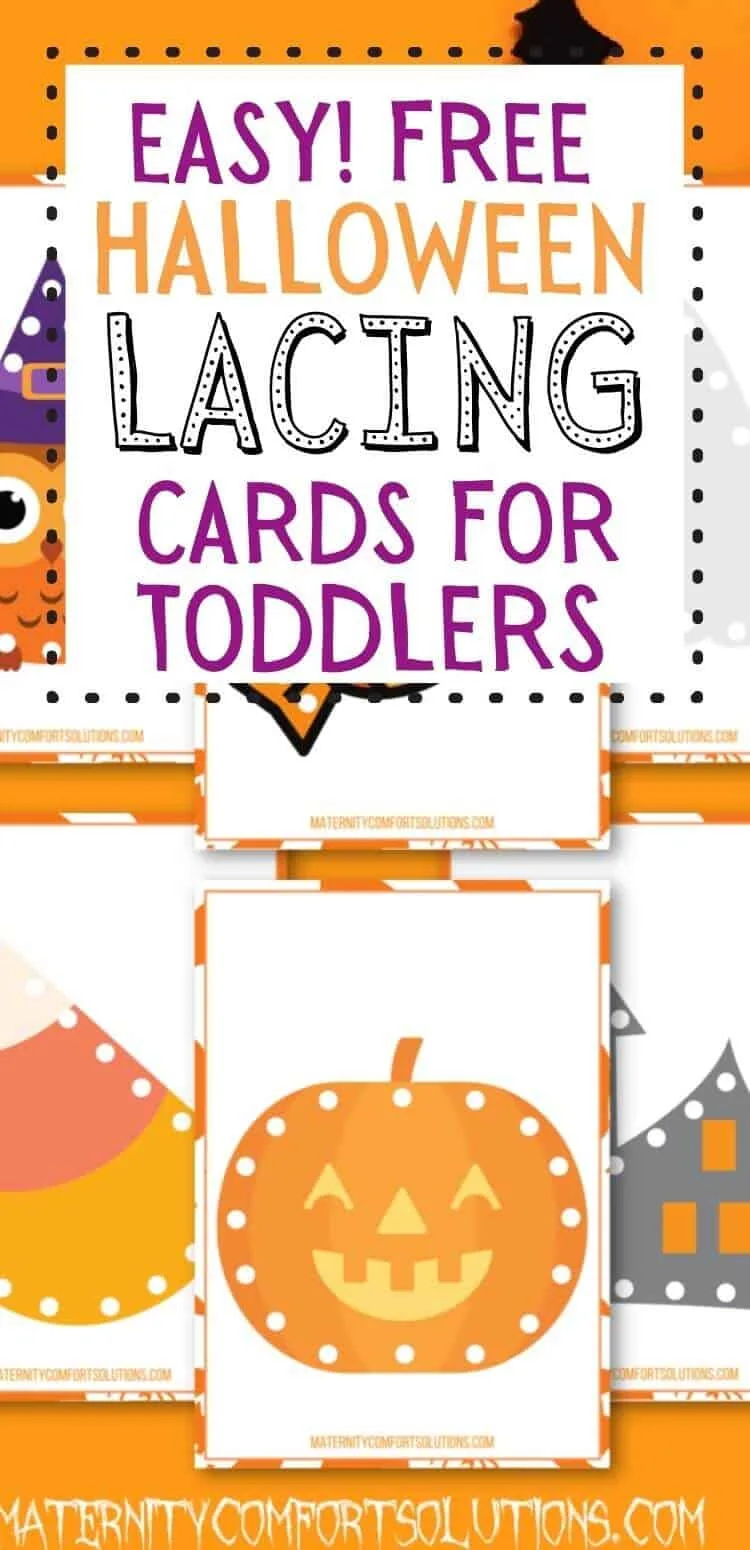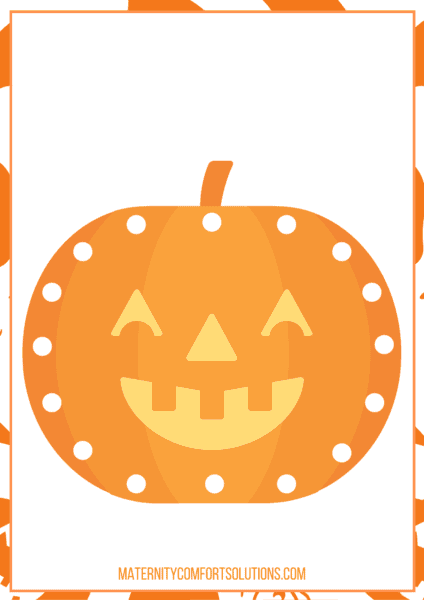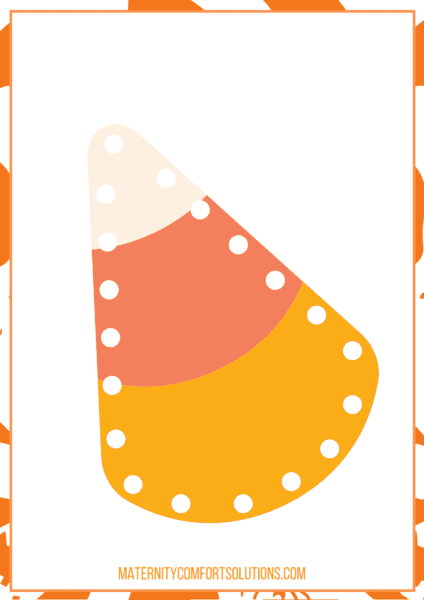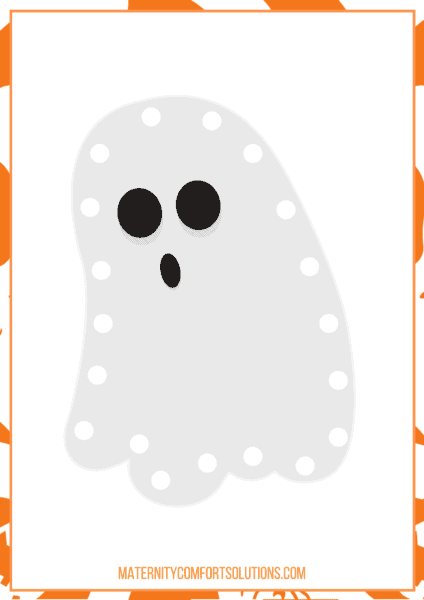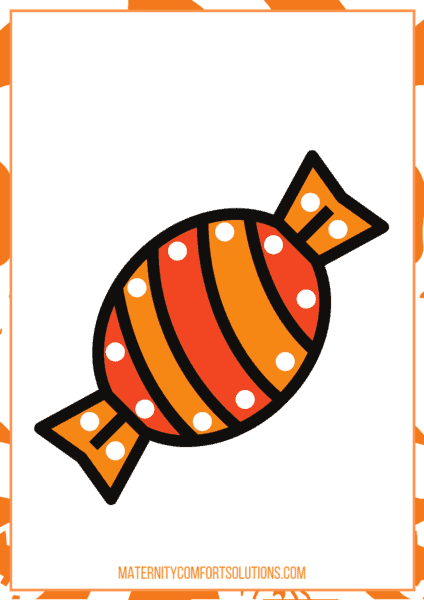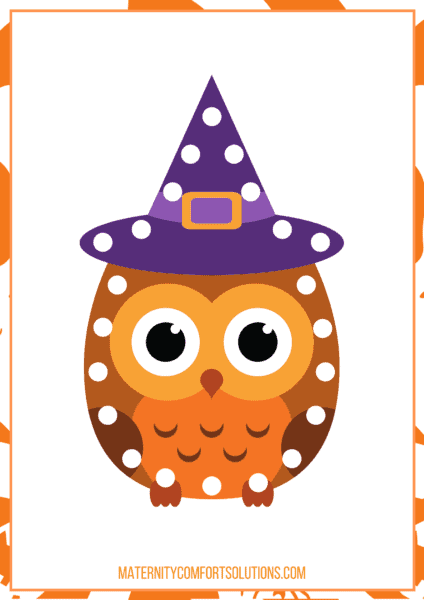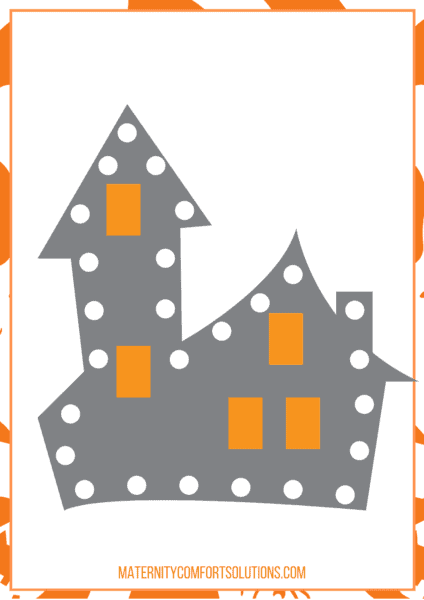 Directions:
First, you're going to want to print out the worksheets! You don't need to do all of them, though it's great to have variety especially if you have more than one child working on them!
When printed, you want to cut out each design from the sheet with safety scissors.
If you'd like to reuse them, it's a good idea to laminate the sheets prior to punching out the holes.
Then, punch out each hole and you're ready to start lacing!
Now that it's time to actually start lacing, your toddler can navigate whatever you're using, yarn, ribbon, or something like a shoelace, through the holes, alternating between each one.
When they're done going through each hole, you can tie the ends together to finish the design! A small loop is a great touch and makes it super easy to hang up as a spookily festive decoration.
This is a great way to teach your child somewhat basic but important motor skills, and you can easily vary up the patterns if they get a little boring.
If you're using a long string or shoelace, make sure to supervise your child as swallowing even something that small can potentially be dangerous!
Related: 10 Halloween Sensory Activities For Toddlers
Materials:
Not surprisingly, you'll need a printer and paper or cardstock to print out the sheets!
Some safety scissors and a hole puncher are also required, so you can cut out the designs and punch holes for the lacing.
If you'd like to reuse the designs, a laminator and laminating pouches are recommended.
You can also substitute sheets of contact paper but it likely won't be as sturdy when done.
Finally, you'll want something to use for the lacing itself. A few spare shoelaces, some ribbon (preferably with a nice Halloween design!), or some yarn all work.
Look below if you'd prefer a more organized list of supplies!
Materials
Printer and paper or card stock.
A pair of safety scissors.
Something to do the lacing with. Shoelaces, ribbon, yarn, or some other kind of string.
A laminator and laminating pouches. Alternatively, you can use contact paper. (optional)
Tips for making arts and crafts enjoyable for your toddler:
Play music! Toddlers are at the right age to really begin enjoying music, and it's a huge part of development!
Encourage movement. Whether it's taking breaks to get up and move around a little or incorporating movement into it, this is a super important step.
Discuss their art with them. Write down the words they use to describe their art if they want you to.
Allow them to do more than one art project. Get them more paint and paper if they ask.
If the weather allows go outside and do art projects outside in nature. Fresh air and exercise are always appreciated, and the environment might give some much-needed inspiration for arts and crafts!
Laugh, sing, and smile.
Take nature walks and collect items like leaves, feathers, flowers, and rocks to use in art projects.
What are Fine Motor Skills?
Fine motor skills are essential when using the small muscles in fingers, hands, and forearms.
These muscles are essential during activities such as drawing, buttoning, constructing with Lego, and opening their lunch box.
These skills influence the quality of the outcome of your child's activities and speed.
To ensure your child performs the task accurately, he needs to use different independent skills.
Some of the common fine motor skills are:
Pencil skills like coloring and drawing
Scissor skills such as cutting
Doll dressing and manipulation
Dressing, i.e., zips, buttons, lacing, and tying shoelaces
Basic hygiene like brushing teeth, washing their face, and combing their hair
Construction skills such as puzzles and Duplo
Related: 20 Fall Sensory Bins For Toddlers
Why are fine motor skills important for toddlers?
It's hard not to emphasize the importance of fine motor skills in everyday life because they enable us to perform simple tasks.
If a child is unable to complete the basic everyday tasks, it will take a toll on their self-esteem, affecting their play, academics, and co-curricular activities.
Also, children without the appropriate fine motor skills will find it hard to get independent life skills such as feeding or dressing, which will have many implications on relationships with other peers.
That is why activities like doing a dot are so important for your toddler to get plenty of opportunities to engage in.
Arts and crafts are a super fun activity to get your toddlers excited for Halloween, especially with designs as cute as this.
We're super happy with how these Halloween Printable Lacing sheets turned out, and hope you enjoy them too!
Your little ones should absolutely adore doing these super fun sheets, especially if you hang them up for display after!
A great opportunity to work on some fine motor skills with your toddler, all along with a ton of great Halloween fun? What's not to love?
Thank you so much for checking out these wonderful Free Halloween Lacing Card Printables, if you're looking for more Halloween arts and crafts ideas we have plenty of others available!