Welcome to Maternity Comfort Solutions!
Learn about our mission, and experience, and meet our MD, OB/GYN, our RN, and Early Childhood Education, expert. 
We would love to get to know you & your family!
Our focus and passion are on finding ways to make your life as "Mom" more positive, empowering, and less stress-inducing.
We work to accomplish that goal by providing trustworthy content, guides, and courses created by genuine subject matter experts. 
Here at MCS, we keep our focus on pregnancy through the first two years of your child's life. If you are in that season of life, we are here for you.
Instead of going a mile wide and an inch deep, we narrowly focus and dig deep into those first few years from finding out you are pregnant until your toddler enters preschool, we work every day to provide the answers you need.
You can depend on us to provide mainstream, physician-backed, scientific and evidence-based, up-to-date information with empathy, compassion, and understanding.
Our content will guide and inspire you during your pregnancy and as you raise your baby up through the toddler years. 
We are parents, just like you. You will find our posts filled with up-to-date expert information mixed with our own personal experiences and stories around each topic.
We offer a unique combination not seen in many parenting blogging sites. We are an MD, OB/GYN, and RN(who used to be an infant/toddler/preschool teacher) blogging couple, we have done and seen the topics we write about countless times.
As parents, we have lived so many of the topics we write about. We try to share what has worked for us with empathy and the humility to know that we don't know your family or your story. So as we always say " You do yourself and do what is best for your family."
We want you to feel comfortable here, so upfront we want to know that:
We are fully aligned with the American Academy of Pediatrics Immunization Schedule for children.
We are fully aligned with the American College of Obstetricians and Gynecologists 
We believe in gentle developmentally appropriate parenting and teaching of babies and toddlers.
The content you read here will be written with those policies and principles in mind.
Meet Our Experts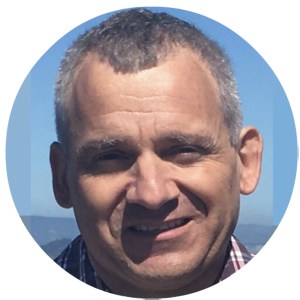 Dr. Doug Penta MD (OB-GYN)
Clinical Professor Harvard Medical School
Brigham and Women's Hospital, Boston, MA
Author/Dad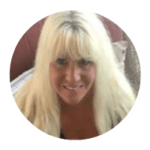 Sue Winters
Registered Nurse
Former Early Childhood Education Teacher
 Homeschool mom for over a decade
Testimonials
[wps_testimonial style="style-1″ name="Karen Giblin" designation="President" company=" Red Hot Mamas North America, Inc." url="https://redhotmamas.org/" radius="5″ image="https://maternitycomfortsolutions.com/wp-content/uploads/2017/12/karengiblin.jpg"]I would like to congratulate Doug Penta, MD for his accomplishments in providing women's health education. I commend him for his talent and strong work ethic. He certainly has devoted himself to providing much-needed women's health education.[/wps_testimonial]
[wps_testimonial style="style-1″ name="Kim Stone Leadership " designation=" Leadership Team Executive" company="Lyoness Management Americas, Inc." url="https://www.linkedin.com/company/lyoness-management-americas-inc" radius="5″ image="https://maternitycomfortsolutions.com/wp-content/uploads/2017/12/kimstone.jpg"]I met Doug, back several years ago. He was the consummate professional and a highly respected Physician in women's health. He always kept open to new and innovative approaches within his profession. That to me, speaks volumes when there are many in the medical field who focus on such a narrow margin of information as it applies specifically to what they are familiar with already. Continuing to grow your knowledge base and staying on the "cutting-edge" of how we communicate new ideas is something I look for in a professional that I work with or rely on for coaching and guidance.[/wps_testimonial]