Welcome to Maternity Comfort Solutions!
Learn about our mission, experience, meet our MD, OB/GYN, RN, and Early Childhood Education experts.
We would love to get to know you & your family!
We are so glad you are here!
Pregnancy and motherhood are some of the most exciting times for women. It seems like everyone, and we mean everyone, has an opinion on what you should and what you should not do.  You, of course, want the best, the very best, for your little one and for yourself.
But let's be honest, with all the information you're hearing, it can get to be more than just a little overwhelming.  The question in your mind becomes, how do you know what to do?  Who to listen to? How do you know what's right for you? What's right for your baby or toddler?
Doug is an MD, OB/GYN and Sue is a Registered Nurse. We are parents and know it can be a little scary at times because you don't know who to trust or what to believe.
Maternity Comfort Solutions is your one-stop destination where you will find the latest on:
Current trends and research in pregnancy, childbirth, baby, and toddler care and development.
Baby Gear Reviews and Safety Recalls
Fun and interactive courses on pregnancy and parenting
Meet Our Experts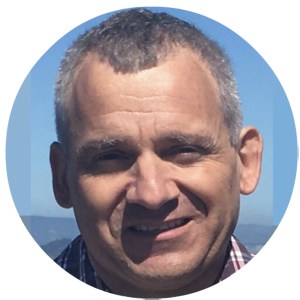 Dr. Doug Penta MD (OB-GYN)
Clinical Professor Harvard Medical School
Brigham and Women's Hospital
Author/Dad
Sue Winters
Registered Nurse
Former Early Childhood Education Teacher
Mom / Homeschooler
Dog Lover/Breeder/Exhibitor/Trainer
Testimonials
I would like to congratulate Doug Penta, MD for his accomplishments in providing women's health education. I commend him for his talent and strong work ethic. He certainly has devoted himself to providing much-needed women's health education.
I met Doug, back several years ago. He was the consummate professional and a highly respected Physician in women's health. He always kept open to new and innovative approaches within his profession. That to me, speaks volumes when there are many in the medical field who focus on such a narrow margin of information as it applies specifically to what they are familiar with already. Continuing to grow your knowledge base and staying on the "cutting-edge" of how we communicate new ideas is something I look for in a professional that I work with or rely on for coaching and guidance.