Fall is the best season to be pregnant! 
Congratulations on your pregnancy and we are thrilled to help you with ideas for fall baby announcements your family and friends will cherish.
Fall pregnancy announcement ideas can feel a little overwhelming.
There are so many options, themes, and choices to be made.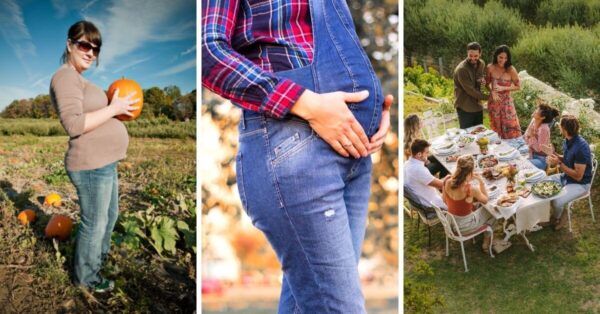 For my last pregnancy, I chose to do a Thanksgiving pregnancy announcement.
I knew our whole family would be together. 
It would be the perfect time to announce what we were expecting.
But there are so many options for announcing a fall pregnancy, let's jump in and take a look at our favorites for fall 2022.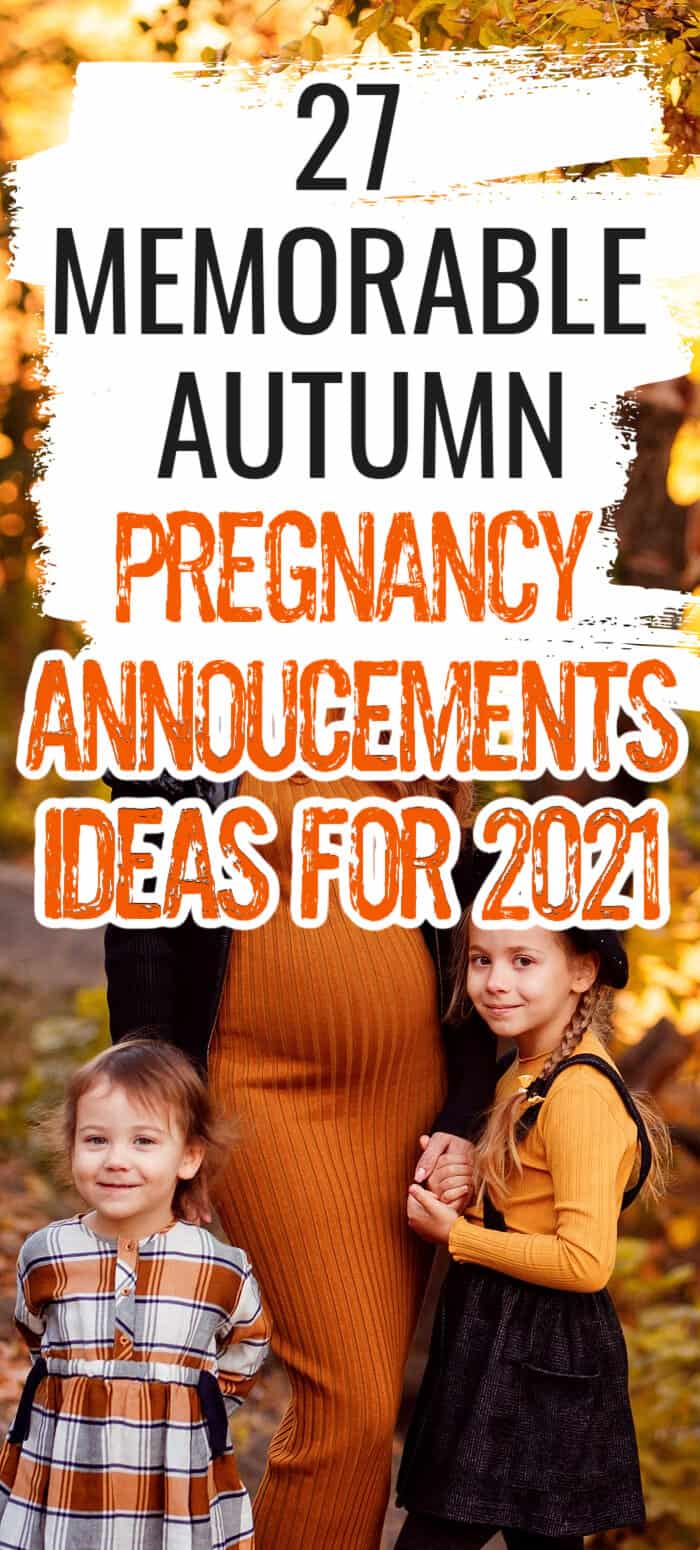 27 Amazing Fall Baby Announcements for 2021
Apple picking fall pregnancy announcement ideas
This is an adorable fall pregnancy idea because fall is apple picking season in the orchard. 
Apple picking is a fall ritual and so much fun during pregnancy.
You can hire a photographer to help you capture the perfect photos for your "Adding to our family tree" pregnancy announcement.
You can also enjoy warm apple cider donuts, apple pies, and apple fritters.
(Yes, you can eat those if you're pregnant.)
Going apple picking during pregnancy isn't just perfect to create a fall baby announcement, it's also great exercise.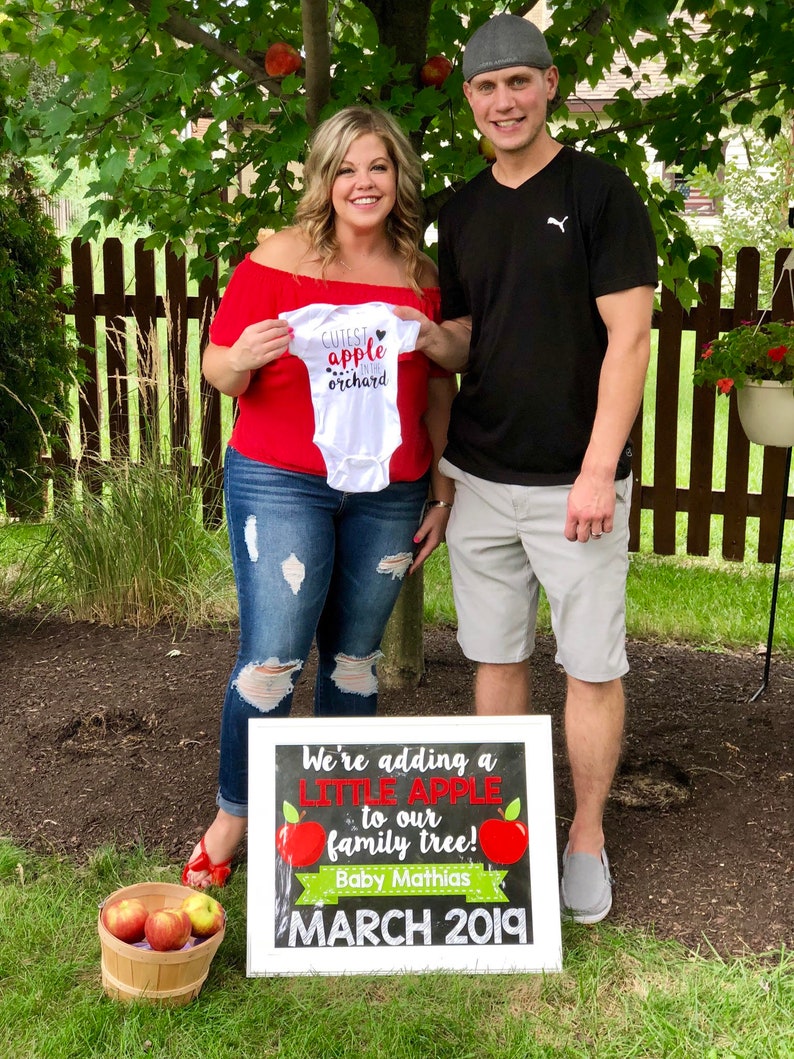 Fall Apple Pregnancy Announcement Sign / Adding a Little Apple
from: Etsy
This is such a cute pregnancy announcement sign. Perfect for a sibling pregnancy announcement!
We like this for large families expecting and looking for a light-hearted way to announce they are having another baby.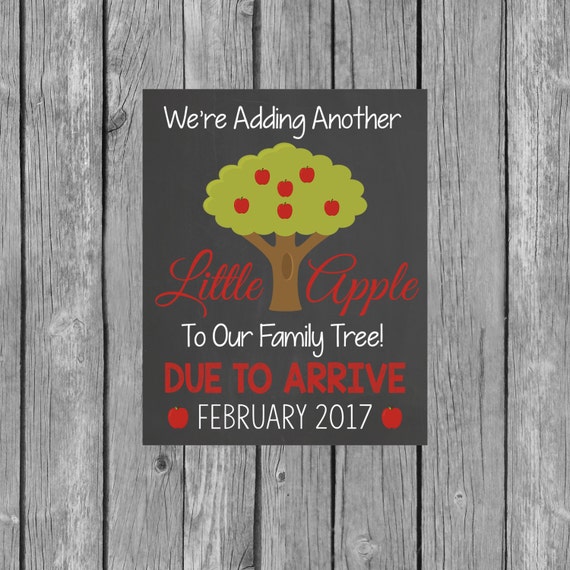 Fall Pregnancy Announcement Another Apple Unique Pregnancy
from: Etsy
We love this adorable sibling pregnancy announcement!
This is super sweet and budget-friendly.
Take your older child to the apple orchard, grab a bag of apples, your camera, and this printable poster.
Hire a professional photographer or take your own adorable pregnancy announcement photos!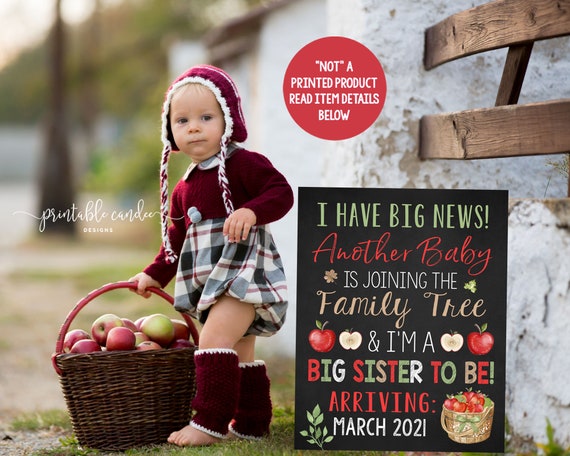 Fall Big Sister Announcement Pregnancy Reveal Sign Apple
from: Etsy
 Pumpkin Patch Fall Pregnancy Announcement Idea
There's no better way to spend a Sunday afternoon in October than at a pumpkin patch.
So why not use it as the backdrop for your fall pregnancy announcement?
We love this little pumpkin baby bump T-shirt we found on Etsy.
Would be perfect to wear to the pumpkin patch for pics you can use in your autumn pregnancy announcement.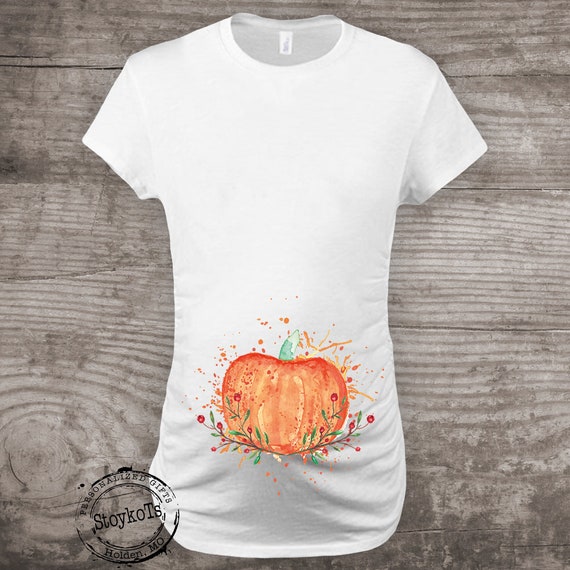 Halloween shirt Pumpkin patch shirts for family Pregnancy
from: Etsy
There's probably at least one pumpkin patch in your area.
We love how simple and budget-friendly this option is.
Plus it is a fun place to enjoy with your partner and your baby bump.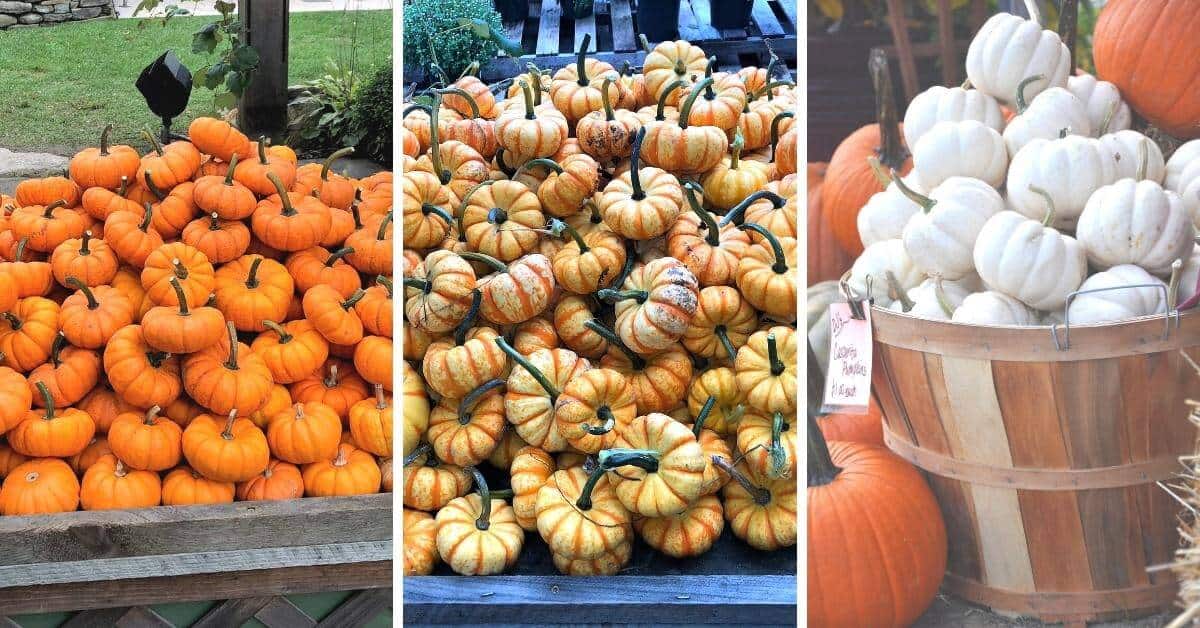 There are so many sweet fall pregnancy announcements you can make using pumpkins.
Little Pumpkin Fall Baby Announcement
Are you looking for a cute way to announce baby #2?
Check out this little pumpkin with tiny feet shirt we found on Etsy!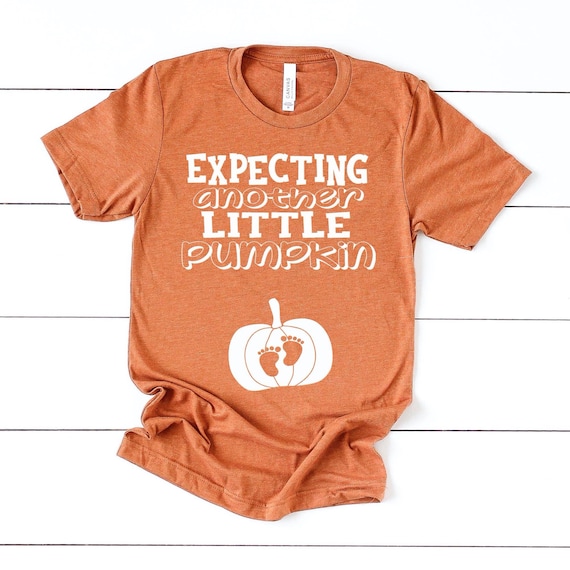 Halloween Pregnancy Announcement Shirt Expecting A Little
from: Etsy
Don't eat pumpkin seeds fall pregnancy themed announcement
How cute is this baby announcement shirt?
This shirt would be another great option to wear for a pumpkin patch pregnancy announcement photoshoot!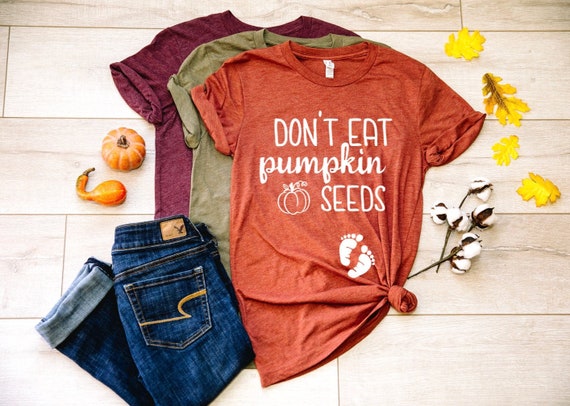 Don't eat pumpkin seeds pregnancy fall shirt don't
from: Etsy 
Make a scarecrow family and either make one of the scarecrows pregnant or make a baby scarecrow they hold.
Depending on where you live, Fall can be the best time of year to be in your second trimester.
The weather is getting cooler and outdoor activities are far more enjoyable.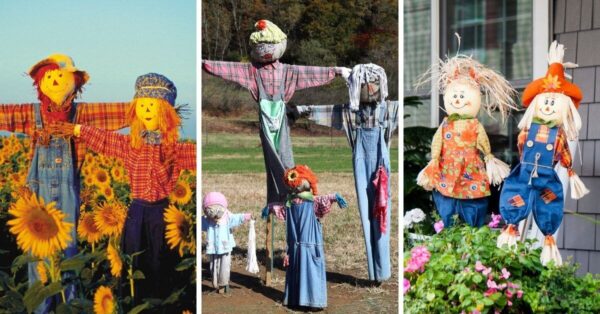 Raking leaves is a great exercise! But don't let those leaves go to waste, make a scarecrow, or even better a pregnant scarecrow!
This makes an adorable fall pregnancy announcement!
Fall pregnancy announcements with your pet
We can't leave our pets out of our pregnancy announcements!
We love these adorable ideas that let your furkid's tell family and friends that a new family member is on the way!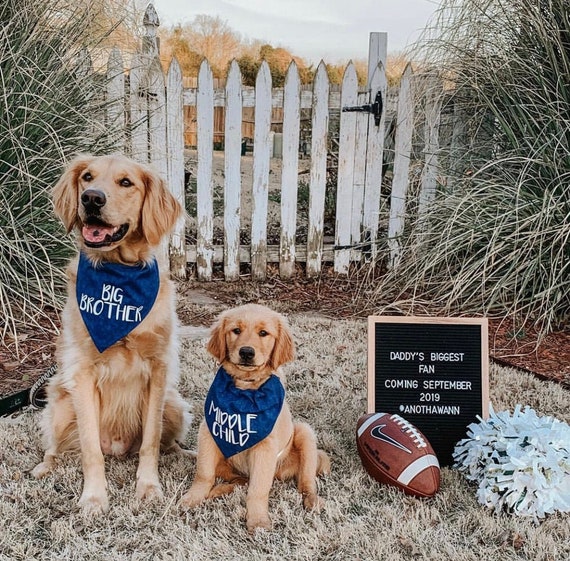 Big Brother or Big Sister Over The Collar Dog Bandana Cute
from: Etsy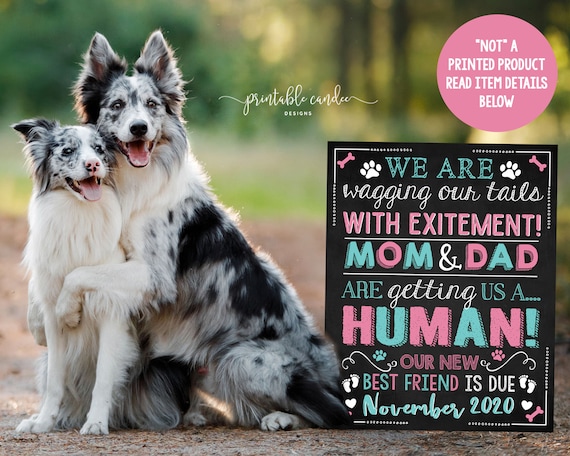 Pregnancy Announcement Dogs Multiple Sign New Best Friend
from: Etsy

From Your Furry First-born Birth Announcements
from: Minted
View this post on Instagram

 
The super cute budget-friendly fall pregnancy announcement option is to put this bandana on your dog, head out to the leaf pile and snap some sweet pics!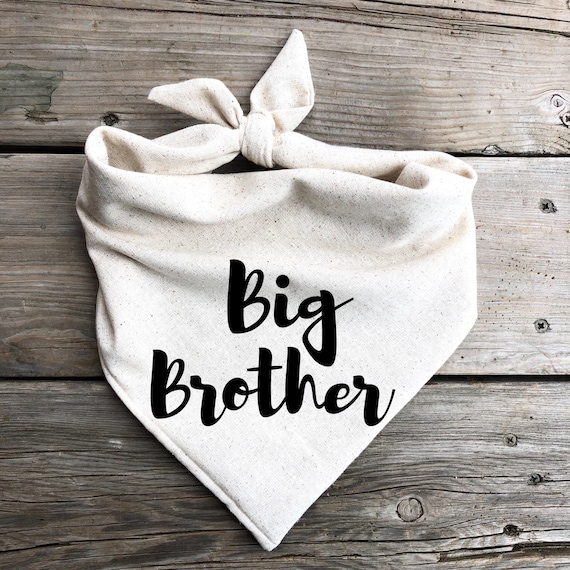 Dog bandana Big Brother pregnancy announcement baby
from: Etsy
Pregnancy announcement for social media flat lay ideas
Are you looking for the perfect fall pregnancy announcement flat lay that will be ideal for social media?
We found these adorable flat lay baby ammouncements on etsy!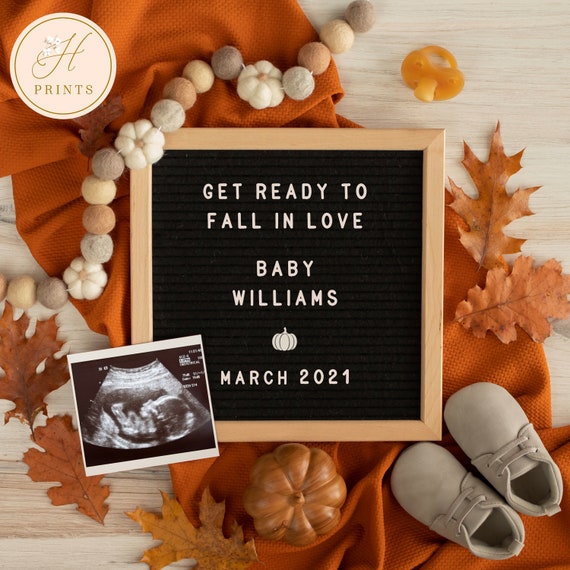 Editable Fall Pregnancy Announcement Pregnancy Announcement
from: Etsy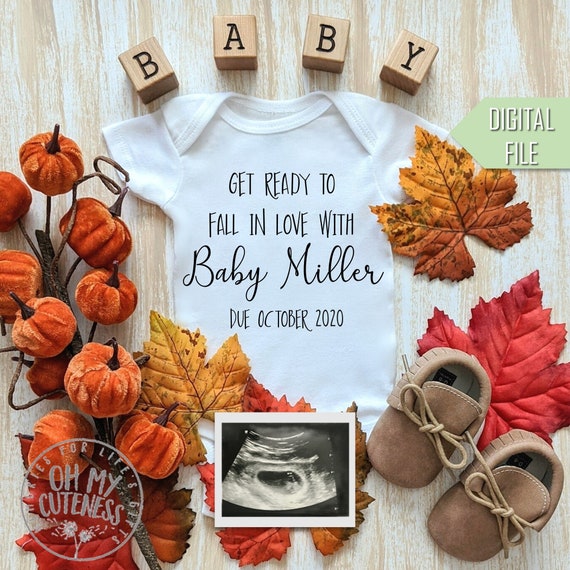 Get Ready to Fall in Love Digital Pregnancy Announcement
from: Etsy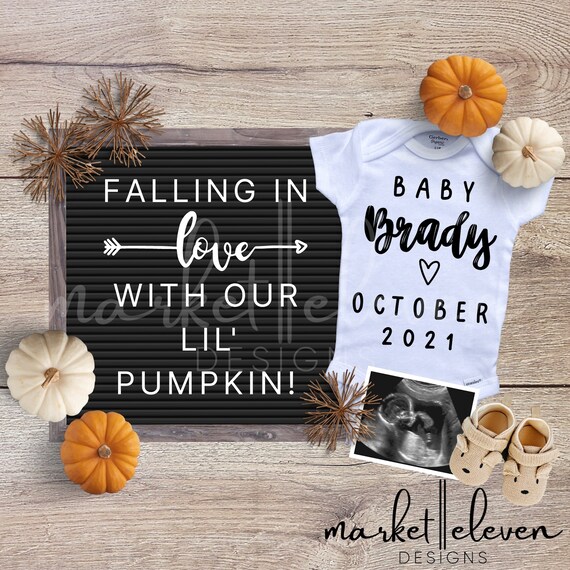 Little Pumpkin Baby Announcement Custom Fall Pregnancy
from Etsy
 Fall sunflower pregnancy announcement
Sunflowers are the perfect early fall pregnancy photo prop!
If you are not quite feeling the pumpkins, Halloween, or late fall pregnancy announcement ideas than sunflowers might be what you are looking for.
This is a sweet flat lay option we found on Etsy.
You could do an early fall baby bump photoshoot using sunflowers and maybe 3 pairs of cowboy boots in the picture.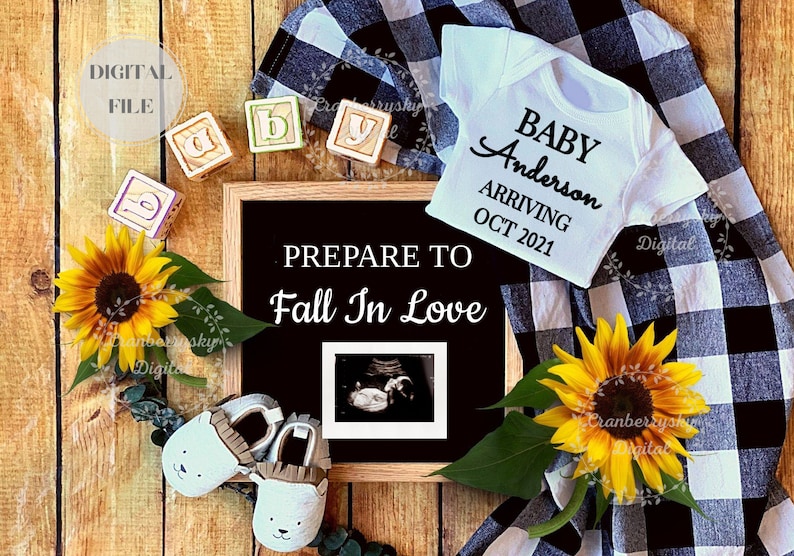 Rustic Sunflower Baby Pregnancy Announcement Autumn Fall
from: Etsy
Sibling Fall Pregnancy Announcements
We found these two adorable fall pregnancy announcements that are perfect for sibling baby announcements.
This is such a cute idea to let your older child announce they are going to be a big brother or big sister.
A unique idea would be to combine a fall camping trip or leaf viewing trip with an older sibling photoshoot.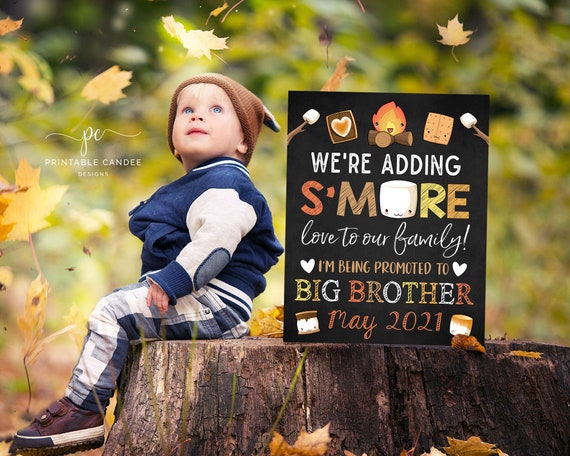 Big Brother or Sister Pregnancy Announcement Fall Camping
from: Etsy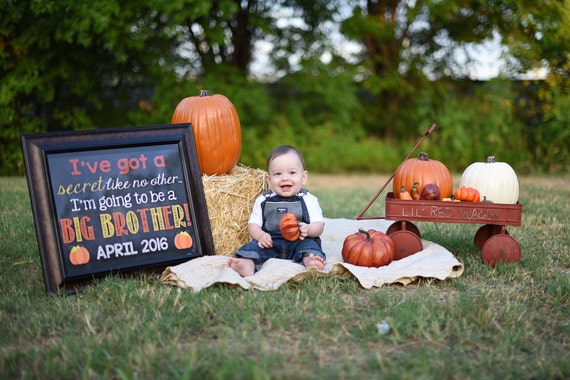 Fall Pregnancy Announcement // Thanksgiving // Fall Big
from: Etsy
Hocus Pocus Fall pregnancy announcement T-shirt
Our very favorite Halloween Movie is Hocus Pocus!
We love this for a fall or Halloween Pregnancy announcement.
Your family and friends will love it too!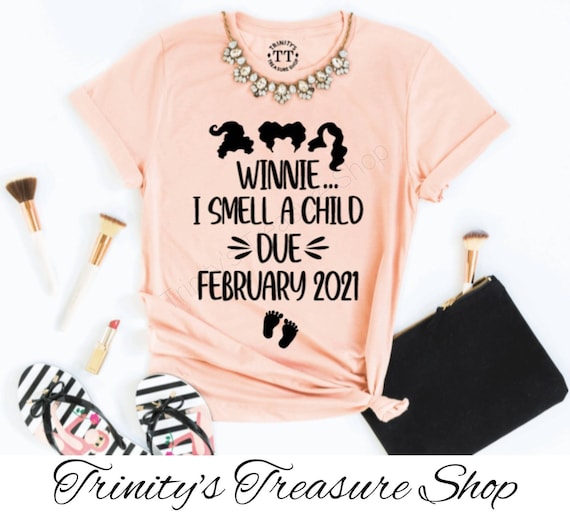 Winnie, I Smell A Child Pregnancy Announcement Shirts
from: Etsy
Thanksgiving fall pregnancy announcement
Thanksgiving is a wonderful time for a pregnancy announcement.
The family is gathered together and there are so many truly adorable ways to share your baby on the way news.
We love this "The turkey isn't the only thing in the oven." shirt!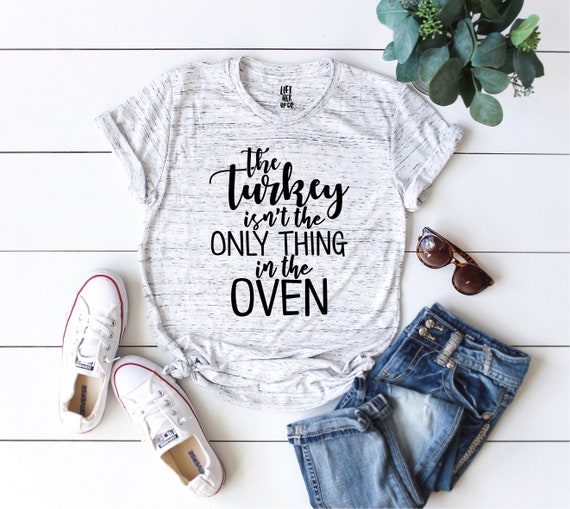 Thanksgiving pregnancy announcement shirt // the turkey
from: Etsy
We thought this would make an amazing way to let the grandparents know about a new grandbaby on the way.
You could give it to them before Thanksgiving dinner and they could help you announce it to the rest of the family!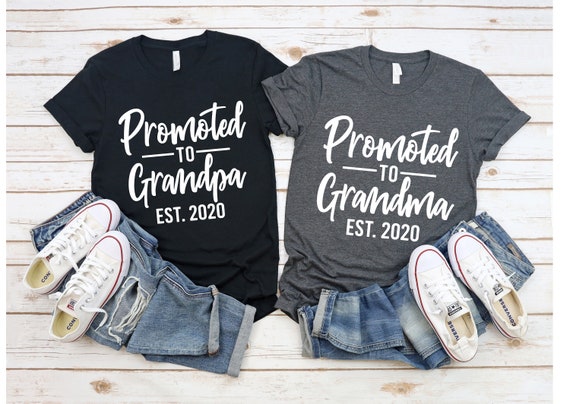 Surprise Pregnancy Announcement Grandparents Shirt Pregnancy
from: Etsy
Do you need a Thanksgiving pregnancy announcement for the family out of town?
This adorable gift box lets all your far-away family know you are expecting a baby!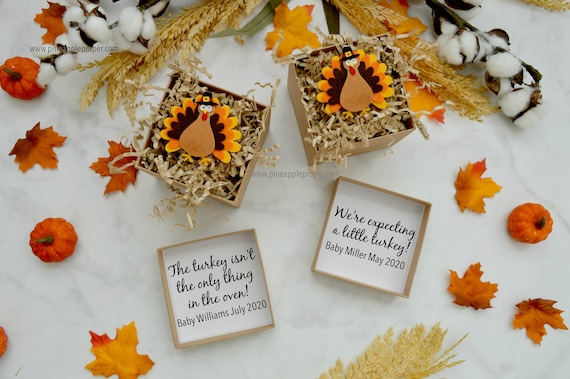 Thanksgiving Pregnancy Announcement Gift Box Thanksgiving
from: Etsy
Another cute Thanksgiving pregnancy announcement shirt we found on Etsy.
Perfect for Thanksgiving Day with the family!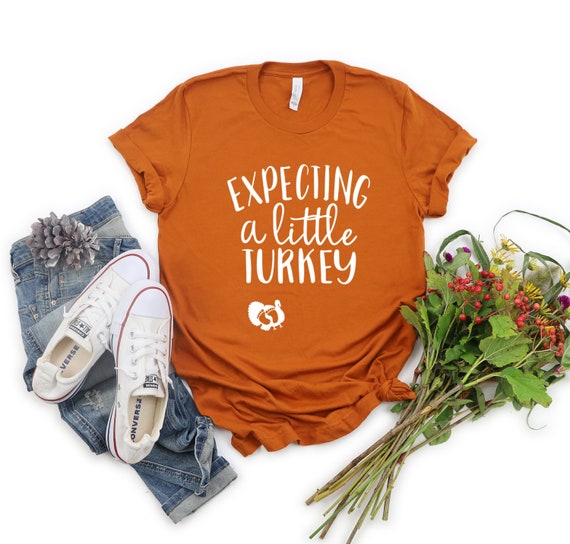 Thanksgiving Pregnancy Announcement Shirt Expecting a Little
from: Etsy
Fall in Love baby announcement
This is another great fall pregnancy announcement for social media.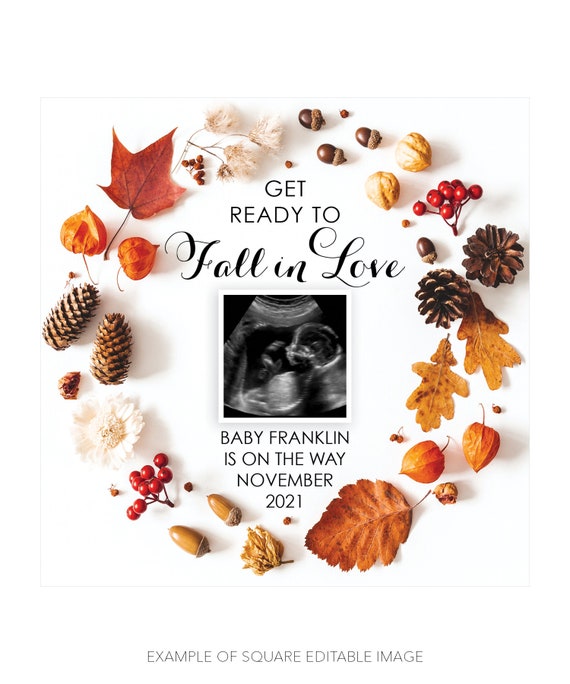 Editable Fall Baby Announcements Social Media Pregnancy
from: Etsy 
Halloween pregnancy announcement ideas
Here are a few spooktacular ways to announce your pregnancy on Halloween!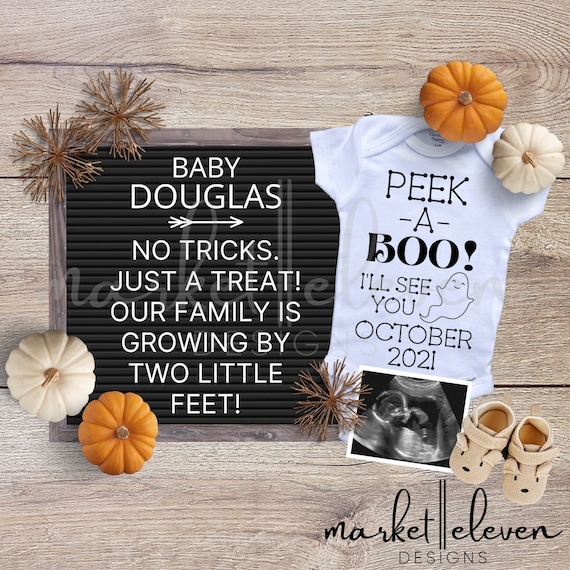 Halloween Baby Announcement Custom Fall Pregnancy Announcement
from: Etsy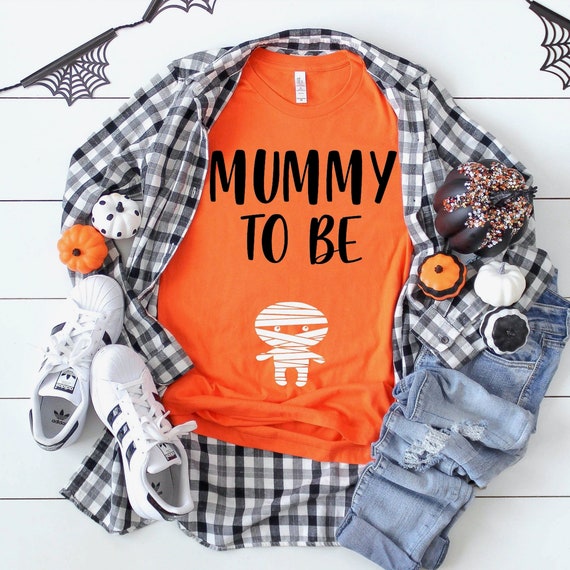 Halloween Pregnancy Announcement Shirt Mummy To Be Pregnancy
from: Etsy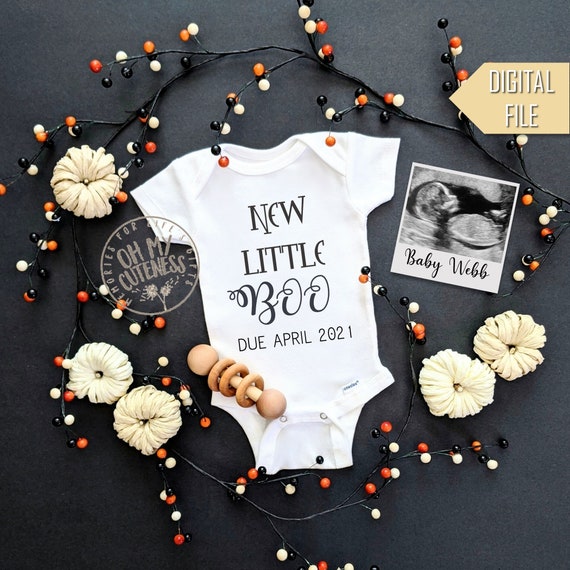 New Little Boo Digital Pregnancy Announcement Halloween Baby
from: Etsy
How do you announce a fall pregnancy?
The fall season is full of family gatherings and holidays, making it the perfect time to let your loved ones know about your pregnancy.
One creative way to break the news is by sharing a festive maternity photo featuring autumn leaves or pumpkins.
Alternatively, you can announce your pregnancy at a Thanksgiving or Halloween gathering by incorporating it into a toast or giving out candy that says "We're expecting."
That was my favorite time to announce because we were all together as a family for Thanksgiving dinner.
For an intimate announcement, consider sending personalized cards with a fall-themed design and your due date written inside.
No matter how you share the news, announcing a fall pregnancy will surely add even more excitement and joy to the season.
What month should you announce pregnancy?
This is a personal decision, but many expecting parents want to wait until after the risk of miscarriage decreases significantly.
That is usually during your third month of pregnancy or at the end of your first trimester.
I found that 14-16 weeks worked perfectly for me.
My morning sickness would be slowing down and my energy level would be returning right around the 14-week mark.
Give yourself time to get through the first trimester of pregnancy!
Morning sickness and pregnancy fatigue are no joke.
Final Thoughts
We hope you found some inspiration for your fall baby announcement needs!
Fall pregnancy announcements can be as elaborate or simple as you want.
There are so many budget-friendly ideas.
You can use a professional photographer or take your own fall pregnancy baby bump announcement pics.