Updated May 8, 2023
Are you look for budget-friendly DIY baby shower gift ideas?
Picking out a baby shower gift is always such a struggle, especially when it's for first-time parents!
With that in mind, we managed to come up with a list of 15 amazing DIY baby shower gifts that new parents will love.
Whether it's for the baby, mom or dad, or everyone all at once, we think that these DIY gifts will make any new parents happy!
15 Genius DIY Baby Shower Gift Ideas
While these two words generally shouldn't be mixed, diaper cakes are actually a wonderful way to combine a couple of baby shower gifts into a wonderful centerpiece for a baby shower!
If it wasn't obvious, they're primarily made up of diapers! Don't let that fool you though, you can mix in plenty of other baby-friendly items.
We loved this one so much that we just had to include it!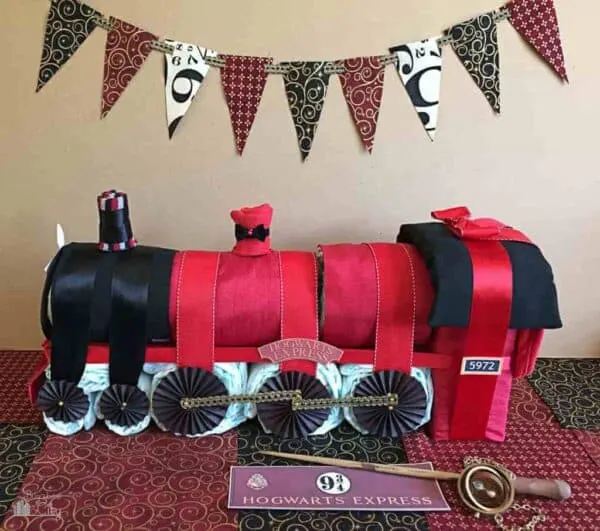 Another adorable diaper cake, this Baby Bathtub Diaper Cake is so cute!
With some fluffed-up cotton serving as mock bubbles and a couple of rubber duckies, you can't go wrong with this lovely gift.
If you just can't decide on a specific thing to buy, this works great for a combo gift!
This is a gift the mom-to-be will appreciate when it comes time for the baby's first bath at home.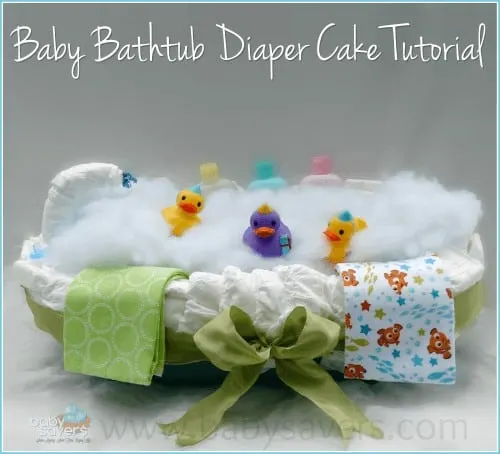 While more of a general tutorial, this one is great if you don't have a specific theme in mind!
Decorate it however you like, towels and clothes work very well as simple decoration.
Can't think of anything in particular? This one is for you.
We absolutely loved this idea, these onesie cupcakes are an absolutely adorable way to package baby clothes!
While helping with colorful designs, these cupcakes look great regardless!
If you're looking for a simple gift idea that still looks amazing look no further than this one!
We love these rolled-up onesie cupcakes! Not only is this an adorable gift, but it also makes grabbing a clean onesie after a diaper change a snap.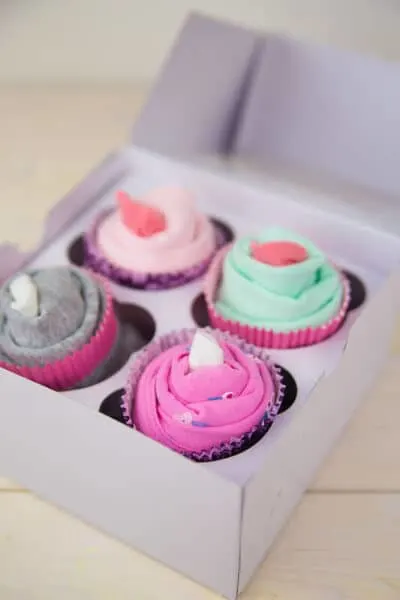 Another cute clothing-related gift, this one incorporates clotheslines for a lovely decoration while also displaying all the clothes!
It stores perfectly in a box and all you have to do is pull the line out and pass it around the table!
If you intend to purchase a large mix of clothes, you won't regret this one.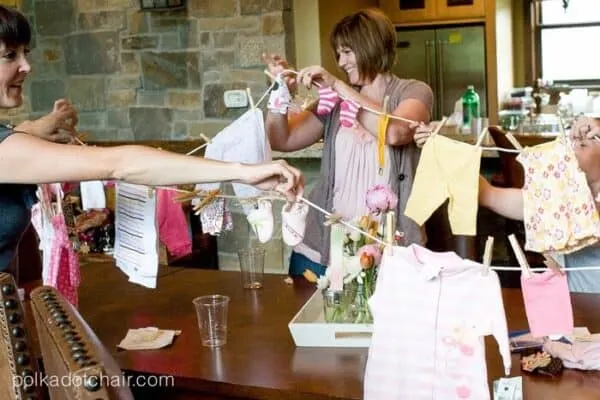 These adorable Stuffed Fabric Turtles are such a perfect gift idea!
The first one on this list that is more decoration and toy than anything else, these turtles are simple and so cute.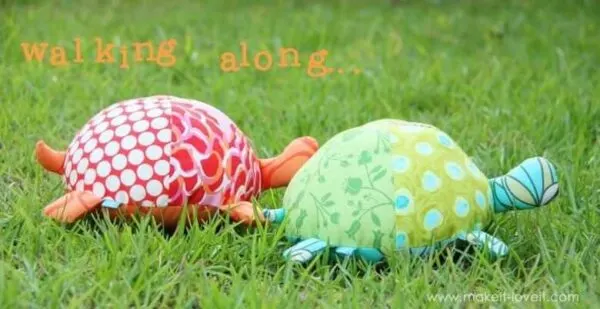 This amazing recycled craft using a beverage carrier is a great way to spice up your baby shower gift!
It works great for towels, folded-up clothes, baby lotions, and bottles.
Easy to decorate however you prefer, this one fits any theme.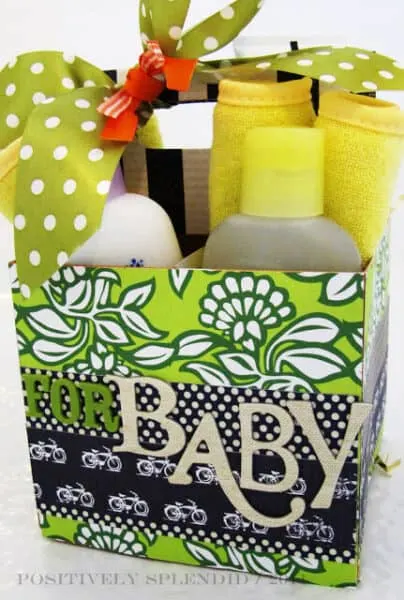 If you're looking for something handmade and simple instead, these burp cloths are lovely!
Any design is possible since you get to choose the fabric, and they don't take much work at all.
Give it a little personalized flair and it's a sure hit!
You can never have too many burp cloths!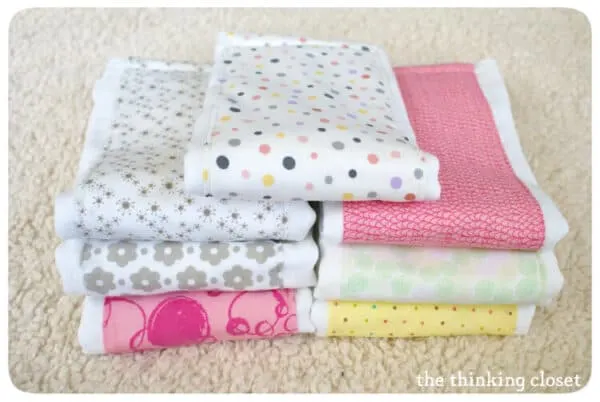 A simple, cute, and stylish room decoration that isn't hard at all, these Little Birdie Wall Hangings are lovely!
The included template makes things so easy, give it a try even if it isn't for a baby shower!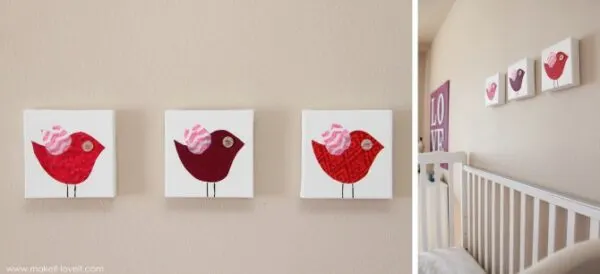 It's no secret that getting new fathers to do their share of the dirtier side of parenting can be difficult, that's why we love this kit!
Some simple, even if perhaps little dramatic items are a great gift to help them get over some of those worries!
We love the tongs and nose plug!
Great funny gift for a dad-to-be.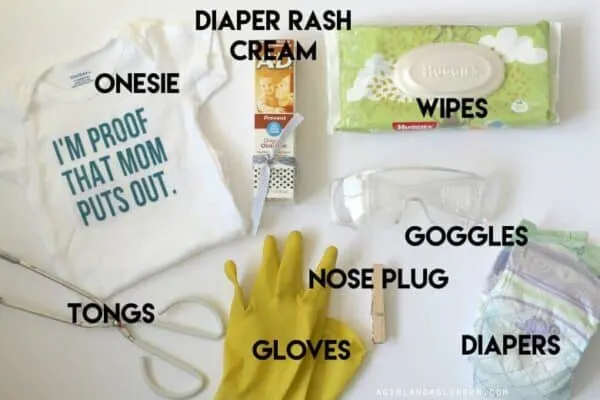 This cute baby gift basket is a convenient, adorable way to package up a simple baby starter kit!
Stock it up with a nice variety of items and you'll be all set for a lovely baby shower gift set.
Perfect for the new mom to use as a diaper caddy!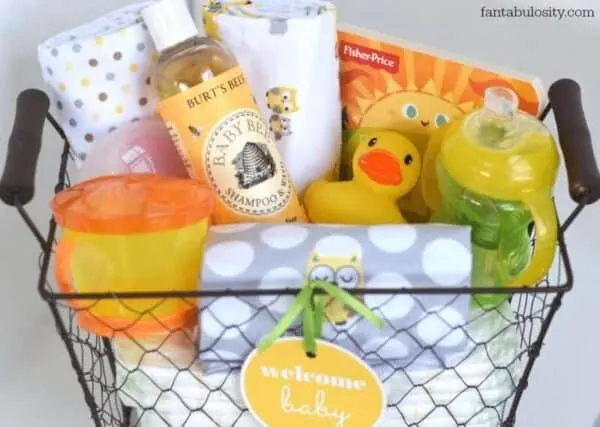 This adorable onesie is pretty straight to the point!
The ultimate goal is a healthy baby, so there's no harm in celebrating that!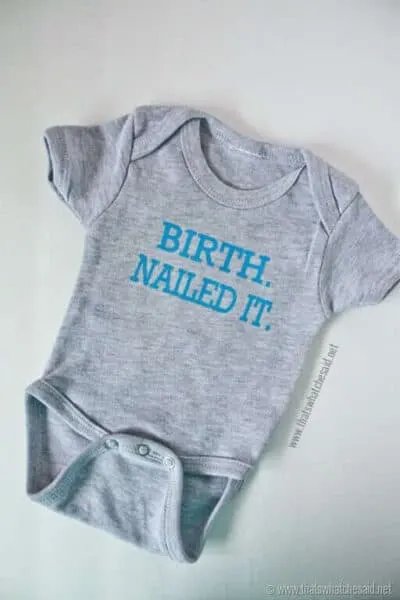 Another great DIY option, this DIY Baby Wash and Shampoo is a touching, personal gift that will surely be loved.
A gentle easy shampoo and body wash are a must when you have a baby, and these are thankfully not too hard to make!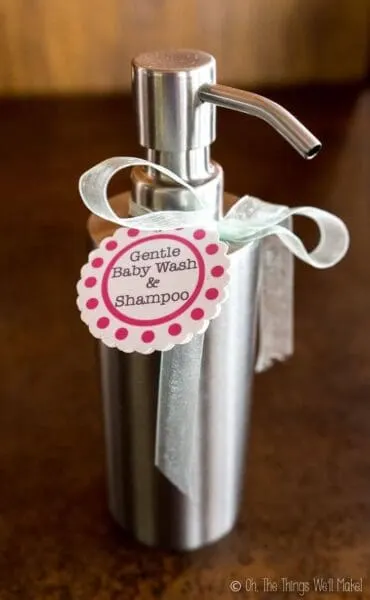 Yet another great DIY craft gift, these baby blankets are super easy and leave so much room for different designs!
You can change the fabric, color, designs and so much more!
A lovely personal gift that really shows you care, these simple blankets are a great choice.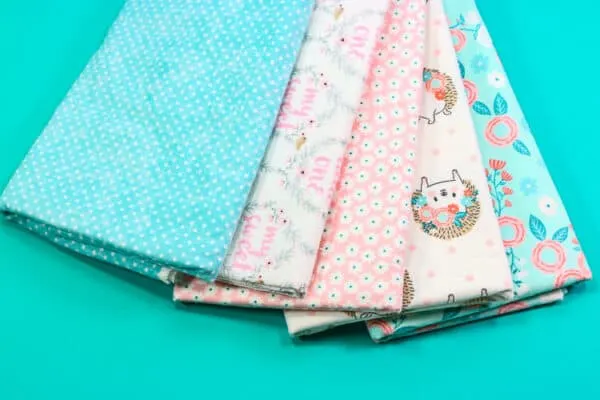 The last wonderful gift on this list is this amazing DIY Baby Gym!
If you're looking for something that's relatively simple but will go a long way in keeping a baby entertained and happy, you'll find it with this one!
You can hang a few different things from the bar so it's super customizable, even if we love the original!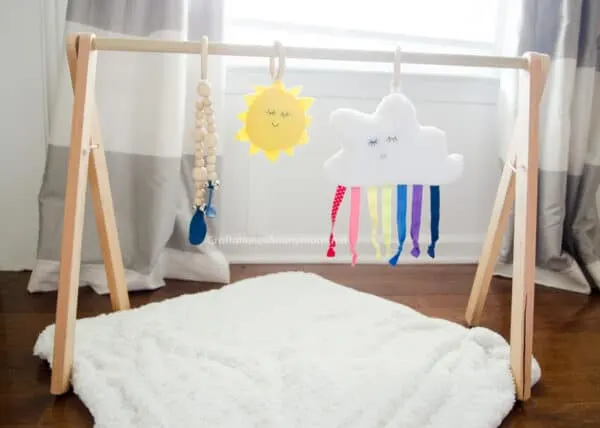 Final Thoughts
Whether you want to make something yourself or just throw together a cute mix of gifts, we hope you found this list helpful!
Regardless of what you choose, we know that these gifts will be appreciated and loved.
We included great choices for high and low budgets, those with plenty of free time and those with none.
If you end up using any of the ideas on the list, we hope you share them with friends and family who may also be looking for a lovely baby shower gift!