Updated October 26, 2023
Have you ever wished your newborn came with an owner's manual? Or the nurse handed you a book called "Best Ever Baby Hacks"?
You are not alone.
We all wish our new babies came with an instruction manual.
Here is the secret all you really need to know are useful ways to save time during your baby's first few months at home.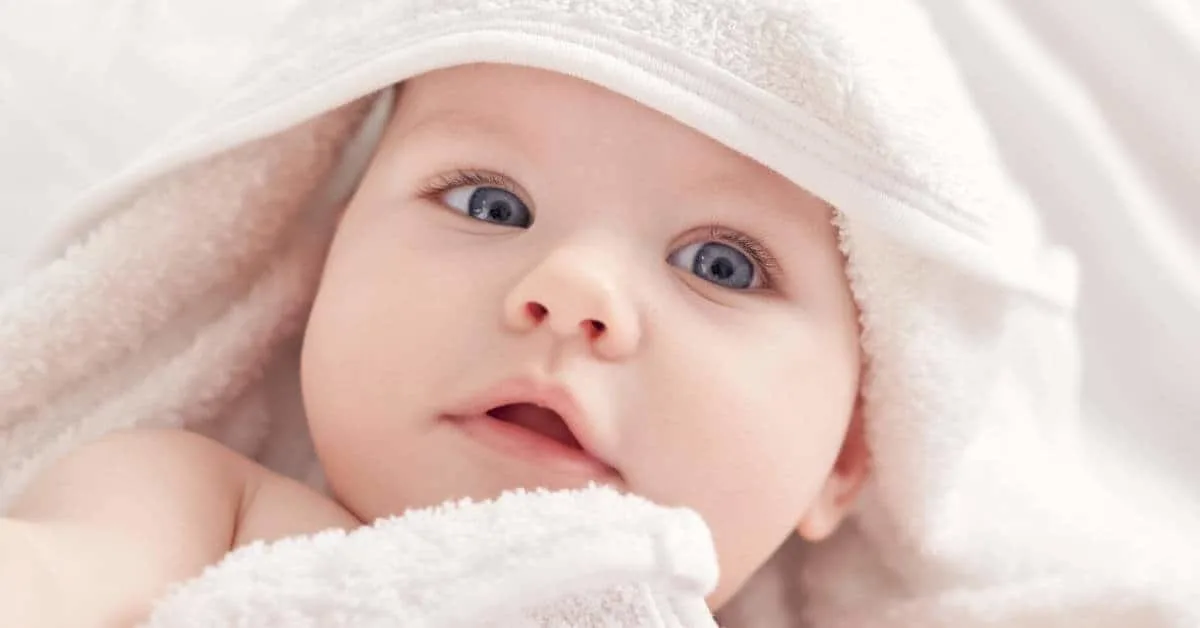 Saving time means more time to sleep, more time to get work done, and more time to spend together as a family.
We have tried so many baby hacks.
We have been blown away by the time-saving and sanity-saving newborn and infant hacks that other parents have shared with us.
Let us take you through some specific life-saving baby care hacks parents have shared with us.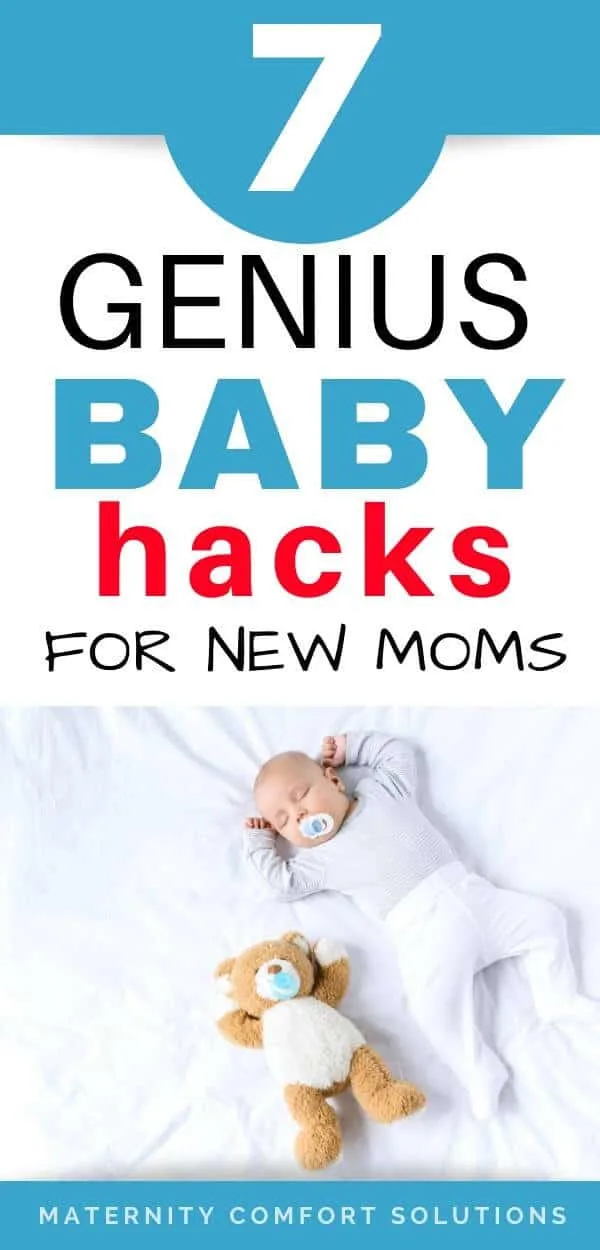 Brilliant Baby Hacks Every New Mom Needs To Know:
1. Have baby changing stations in multiple rooms
During the course of one day, you will be surprised how many trips you will make to the nursery, changing table, linen closet, etc.
Consider stocking a few baby stations throughout your house.
If your house is big this can be a life-saver considering the times you may be going up and downstairs.
To do this buy in bulk at a store such as Costco, Sam's, Amazon, or BJ's.
You will ultimately not only save your energy, but you will also save a lot of money over the course of your newborn's first year.
All too often we buy things when we run out and need to get them. Many stores are ready for you charging 2 to 3 times as much for convenience.
Think of the fact that this is about saving your time and energy. The money you will save is simply an added benefit.
What to put at your changing station:
Diapers

Consider a basket to put in the trunk of your car
The best way to set these diaper stations up is to use a diaper caddy and changing pads in the rooms you spend the most time in.
Having a fully stocked diaper caddy in those two rooms made changing diapers easy. I think for a baby hack to be useful it has to make mom's life easier and save time!
Having your diaper stations close by means quicker diaper changes for your baby which reduced the chances of getting a diaper rash.
2. Keep baby bibs on the back of the high chair
How many times do we find ourselves looking for a bib and settling for whatever is within arm's length?
For the cost of "bibs in bulk" why not get enough to always have one readily accessible on the back of the high chair.
Then simply go to the dollar store, Amazon, etc., and get a large hook with adhesive to stick to the back of the high chair. If the high chair is always in the same spot and next to a wall or inside a cabinet put a hook there. Anywhere, where you can reach for a bib without missing a beat.
Bibs can be like socks. You can have more than enough and yet finding one can cost precious time.
One big difference is when you need a bib you need it NOW, there's no time to go searching.
Think about this. Grabbing for a bib in an emergency can save you time and money.
That favorite holiday onesie might just be "saved by the bell" or rather by the bib! The cost of another onesie can buy you 5 more bibs.
If you are looking for some really cute bibs check these out!
[content-egg module=Amazon template=list Next=3 Hide=Price cols=3]
3. Use room darkening curtains in the nursery and your bedroom
It is interesting how many beautiful nurseries still use sheer curtains. During the day they are wonderful and make the nursery bright and inviting.
A baby hack I had never thought of until a friend told me was getting room darkening curtains.
Sleep is scary for a newborn!
Sleep deprivation and exhaustion can have negative impacts on your postpartum recovery, mental health, and even your milk supply.
What can result from using baby hacks like this? A good night's sleep for you and your baby.
For some who have not been told about this, it can be a game-changer.
4. Make a DIY odor-free diaper pail
If you live in tight quarters or simply want to curb your air-freshener budget. This hack may be just what you are looking for and costs next to nothing.
When you have empty Wipes or similar containers.
Fill it with very inexpensive plastic bags from the dollar store. You can even consider using the same poo bags you might be using for your pet.
Simply grab a bag from the dispenser and put the #2 diapers in a bag and you have solved a problem that might otherwise linger for an hour or two.
Even if you use cloth diapers, this can be a great way to deal with used diapers until the next wash.
You can read all about the award-winning UBBI Steel Odor Locking Diaper Pail on Amazon.
5. Baby sleep hack: Get a white noise machine.
This is another genius baby hack that a friend told me.
If your baby is having a difficult time falling asleep, try using a white noise machine.
White noise machines help your baby sleep by playing sounds that block out background noise.
The most common white noise sounds are fans and nature sounds.
I'll save you some time and tell you our choice for the best white noise machine is the Hatch Baby Rest Sound Machine, Night Light and Time-to-Rise.
Studies have shown that 80% of newborns were able to fall asleep within five minutes of hearing white noise.
This should come as no surprise as many adults use a white noise machine at night to help them fall asleep.
As a new mom, you need to get as much sleep as you can. Don't think of a white noise machine as a luxury item.
If it helps your newborn sleep, it is therapeutic for you.
Sleep will speed up your postpartum recovery and give you more energy for when your baby is awake.
6. Make Onesie Burritos
Do you roll up and tuck your socks to save hours of sorting over and over?
If you do, why not take this a step further with your newborn and start making onesie burritos with all the fixings?
Just arrange a few color-coordinated outfits and neatly line them up in your baby's dresser.
During a diaper change, you can just reach over and grab a clean outfit with one hand.
This is so simple and so brilliant!
How to make a onesie burrito:
Flatten out a onesie

Fold in the arms

Add the items to the outfit.

Roll up starting at the top.

Snap together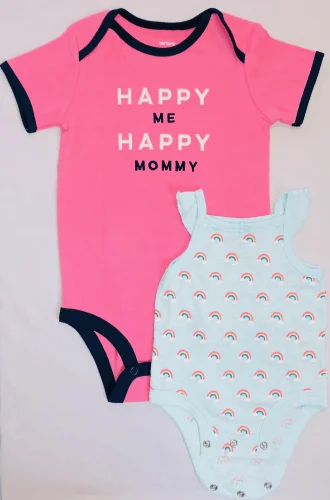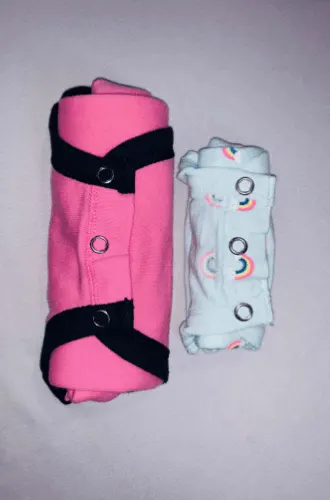 Photo credit: Maternity Comfort Solutions
If you are looking for an easy storage solution for your baby's clothes the perfect solution is a hanging shoe organizer! You can store all of your onesie and outfit burritos in your pockets. When your baby grows into their toddler years, you can use the shoe organizer for toys!
7. Newborn Sleeper Gowns:
These are amazing!! Out of all the baby hacks, I have used this is by far my favorite and the one I recommend most to new moms and moms-to-be.
They make diaper changes a snap.
I can't recommend them enough to any new mom or mom-to-be.
They have elastic bottoms so there is no messing with snaps or zippers in the middle of the night.
I am so serious about this.
If you are a new mom, a mom-to-be, or need a baby shower gift get these baby gowns.
They will make the first 4-6 weeks home with your newborn so much easier for you.
When I was exhausted, sore, and had not slept in days it seemed these simple gowns were the best baby hack I ever received.
I buy these newborn gowns for every expecting mom I know.
Simple Joys By Carters 3-Pack Cotton Sleeper Gowns

Related:
Using these simple baby hacks can make your first week home with your newborn easier and less anxiety-producing.
Anxiety can cause sleep disturbance which will leave you feeling more exhausted and more anxious.
Do whatever you need to do to make your postpartum recovery and first months as a new mom less stressful.
You should always consult with your pediatrician if you have a question or concerns.
Make sure, the baby hacks you try are safe and appropriate for your new baby.