Christmas is an exciting time for a toddler.
It is also a CRAZY time with a toddler or preschooler!
Today I'm sharing a FREE printable set of Christmas playdough mats for toddlers!
This is one way I keep my young kids entertained during the Holiday season.
They love play-dough.
I love when I can keep my always-on-the-go toddler sitting down and playing!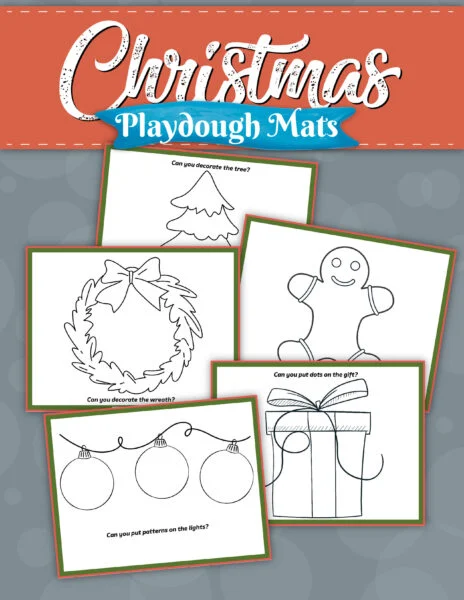 There are 9 different Christmas playdough mats in this set.
What I like to do is work them into our activities throughout the month of December.
We put on Christmas music and turn on the Christmas tree lights when we do Christmas sensory play or Christmas crafts.
Sometimes our Elf on the Shelf will make red and green playdough and leave Holiday playdough mats out as an invitation to play.
Let's jump in and take a look at the 9 different playdough mats that come in this set.
Christmas Playdough Mats For Toddlers
1. Decorate a gift box.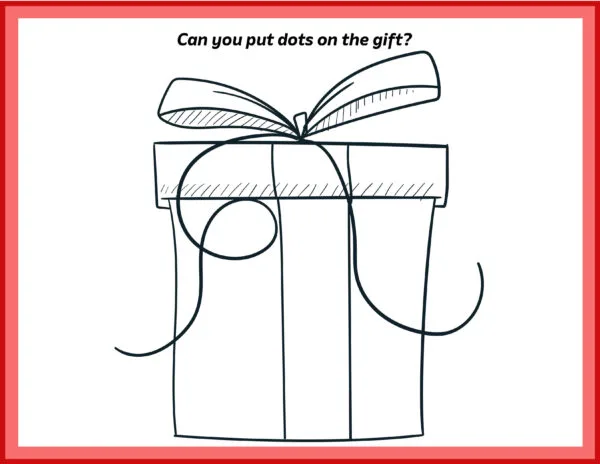 2. Give Santa Claus a beard.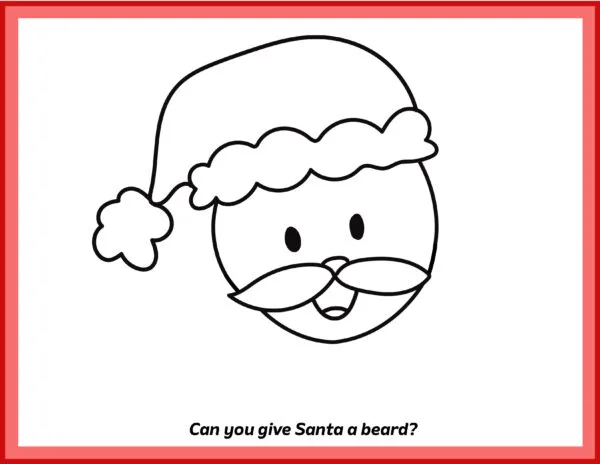 3. Put buttons on the gingerbread cookie.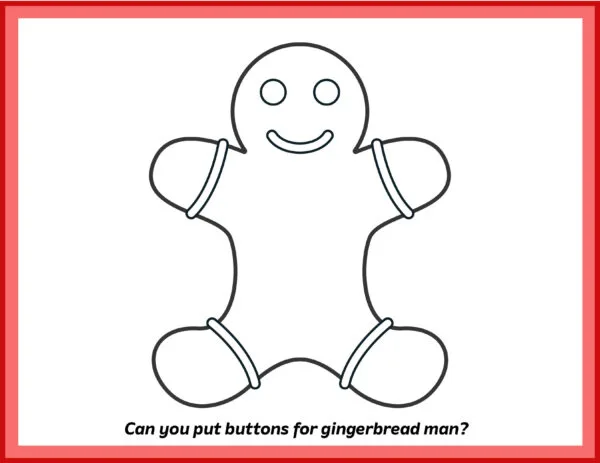 4. Put candies on the stocking.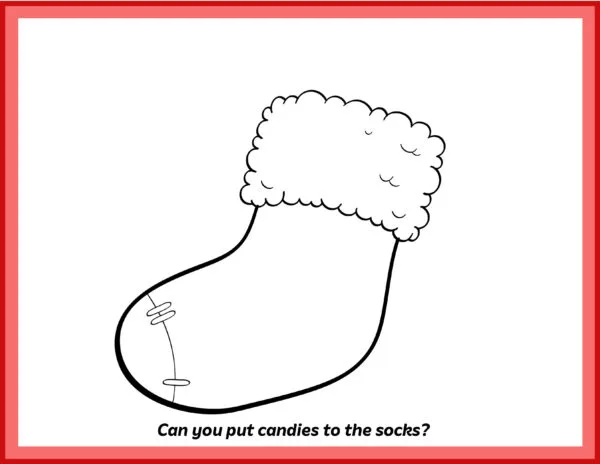 5. Put patterns on the lights.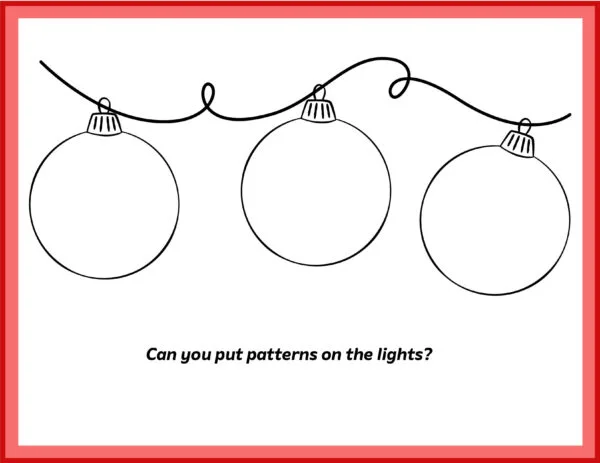 6. Decorate the wreath.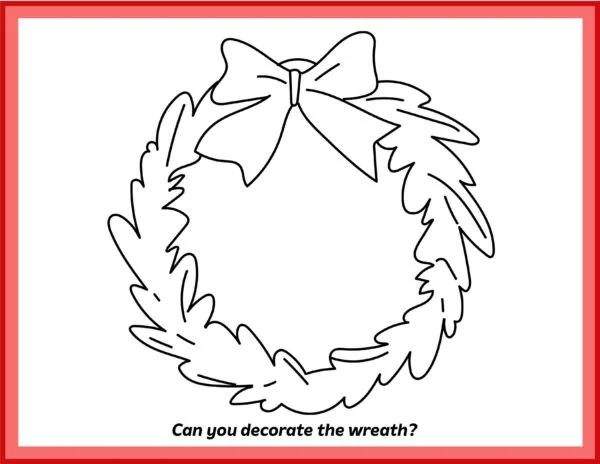 7. Decorate the Christmas Tree.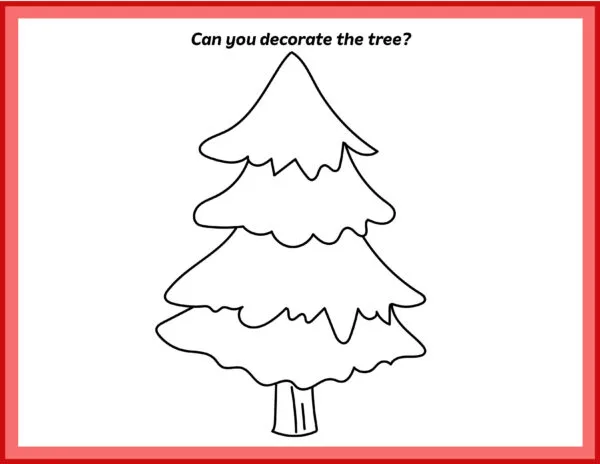 8. Put a nose on the snowman.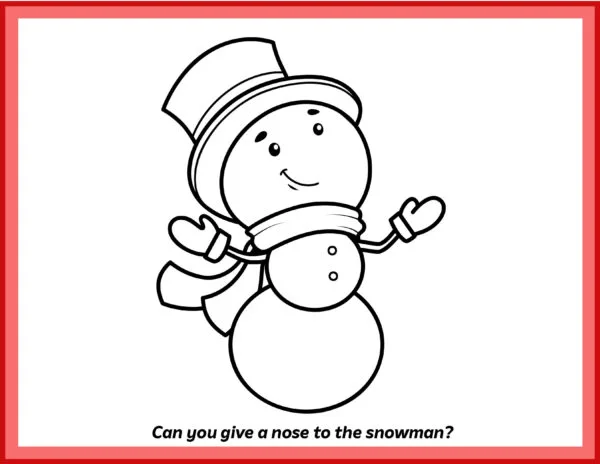 9. Put stripes on the candy cane.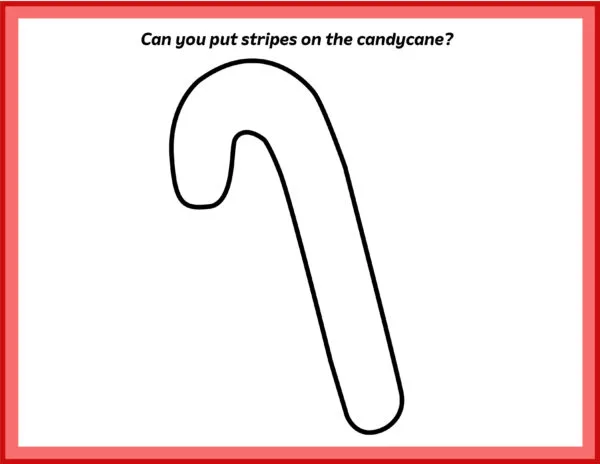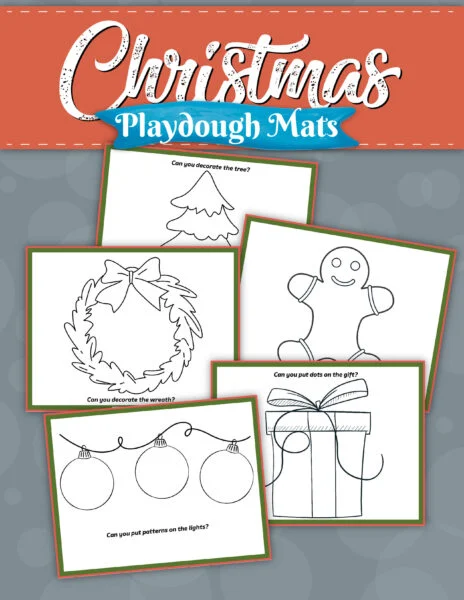 3 Benefits of toddlers playing with playdough
1. Develop motor skills
Playdough allows your toddlers to develop fine motor skills.
The moment they are creating something, they use their hands to do everything, which builds their hand strength.
They also get to learn eye-hand coordination, which makes them get fast in molding.
Playdough works best on kids that have problems such as dexterity or lack of motor skills.
Playdough enables them to do exercises that assist them to improve their motor skills, which are good for your kid.
You can have your toddler write things however they please because they can hold a pencil.
2. Problem-solving skills
As much as playdough for toddlers is mostly known for bringing fun to your toddler, it also has other impacts on the lives of your kid.
As little as your kid is, he or she gets to learn how to deal with problems as much as they can.
This is because, when molding, they are faced with issues that they need to find solutions to.
To create a different thing, they think much about different things and when faced with problems, and get to deal with them, this is the start of their problem-solving skills.
When your toddler learns to deal with the challenges they are faced with when molding, they get a sense of achievement.
It also boosts their confidence from when they are young.
3. Relieve stress
After a day when your kid has not had a playful day, you can rely on playdough to make things better for your kid.
Even in the case of them being stressed, playdough is the best way to help them relieve stress.
This is because concentrating on the molding does take their minds off the stress they may be having.
Simple playdough recipe:
This is my favorite playdough recipe
1 cup all-purpose flour
1/3 cup table salt
2 teaspoons cream of tartar
1 cup of water
1 tablespoon vegetable oil
Gel food coloring
You'll want to use a large saucepan for this recipe. Pour the flour, salt, and cream of tartar into a pot, add water and oil.
On low-medium heat stir until it starts to thicken. It takes about a minute or two.
Add food coloring when it starts to thicken and keep stirring until the dough begins to pull away from the sides and starts to stick to the spoon.
Remove the dough and place it on wax paper to cool.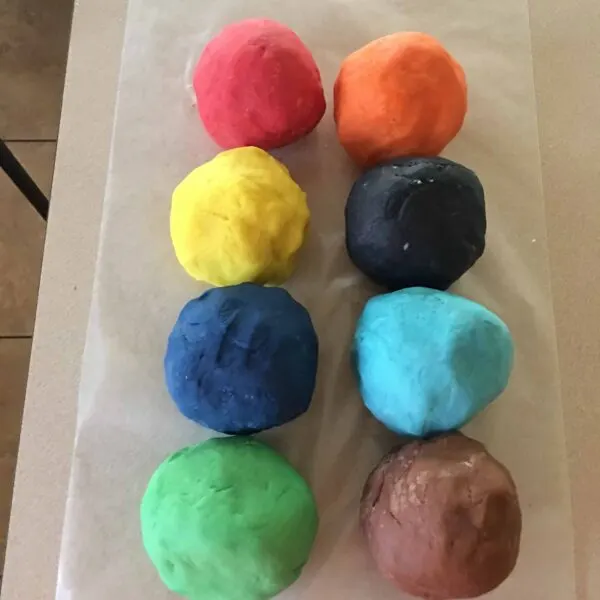 When it is cool enough knead it for a minute or two and it's ready to go.
Store it in an airtight container or if you are like me, throw it in a Ziploc bag.
Why is sensory play important for Toddlers?
It has long been known that sensory play promotes toddler development.
Sensory play helps a toddler learn and integrate their five senses of smell, touch, sight, hearing, and taste.
It is important to encourage exploration and promote creativity in your toddler.
Research has demonstrated that sensory play helps promote self-learning, encourages inquisitiveness, and impacts a child's behavior and personality.
The habits and behaviors of our children begin to evolve the day they are born and the learning process never ends.
Why offer sensory play opportunities?
Sensory activities introduce children to science and the basics of the scientific method.
Sensory play helps with the development of both fine and gross motor skills, language development, and problem-solving skills.
Giving sensory activities to young children will allow them to engage in open-ended play.
Open-ended play is play with no set outcome, no expectations, no prodding, or samples made by you for your toddler to copy.
Your child is free to explore, create and imagine whatever he/she wants.
They learn to trust themselves, and their own internal motivations, and learn to self-validate their own experiences.
In my experience as both a parent and former early childhood educator, you can't fail with providing lots of opportunities for sensory play.
That's one reason I love these simple printable reusable playdough mats!
Creating sensory play activities for your 2 or 3-year-old doesn't have to be costly or even time-consuming.
My "mom" motto is "It needs to be simple or it's not happening."
That is why we try to create simple and inexpensive activities you can set up for your toddler in minutes.
One thing I try to do is make my play dough ahead of time and always have some ready-made store-bought playdoh on hand in case I forget.
I hope you love these Christmas playdough mats for toddlers as much as we do!
Toddler holiday activities don't have to be complicated or expensive.
We laminate our playmats so they can be used over and over.
If you don't have a laminator, you can use sheet protectors or contact paper.
We have more Toddler Christmas Activities including Christmas sensory bins for toddlers, Christmas Crafts for Toddlers, and Easy Elf On The Shelf Ideas!