Today we are sharing 15 adorable Thanksgiving toddler craft ideas!
If you are looking for some simple November toddler activities, you are going to LOVE these ideas!
We are planning to enjoy the month of November and the Thanksgiving holiday with much more intention than we have in years past.
That means lots of arts and crafts with the kids.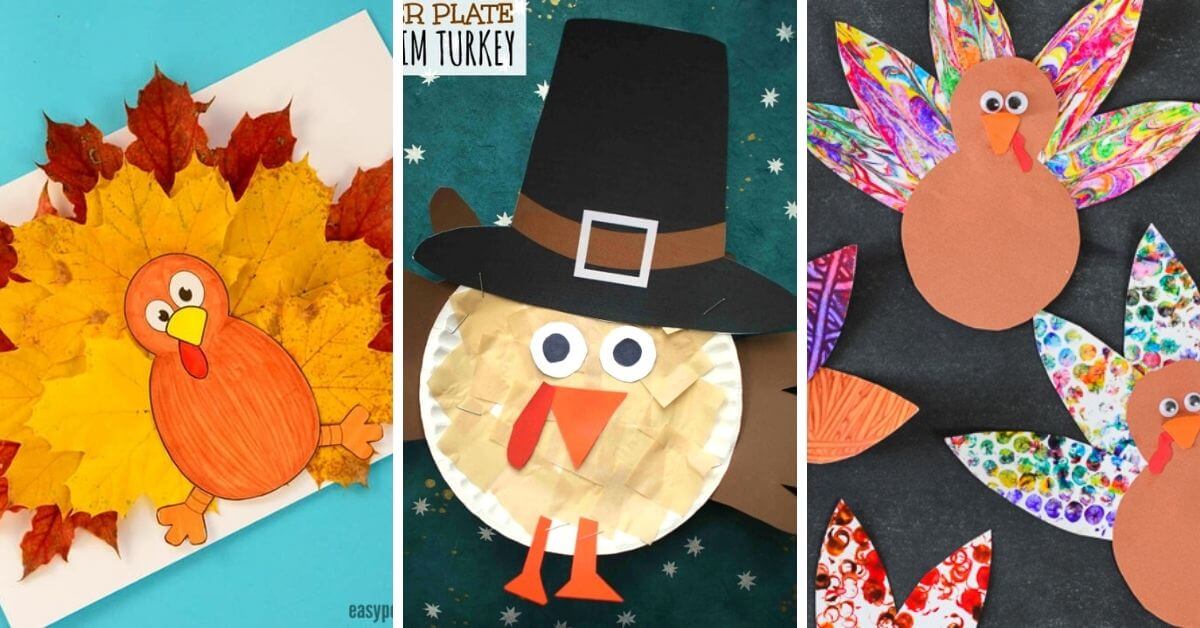 We live in New England and November can be very rainy or even snowy.
I try to have as many indoor projects planned as I can for those November bad weather days.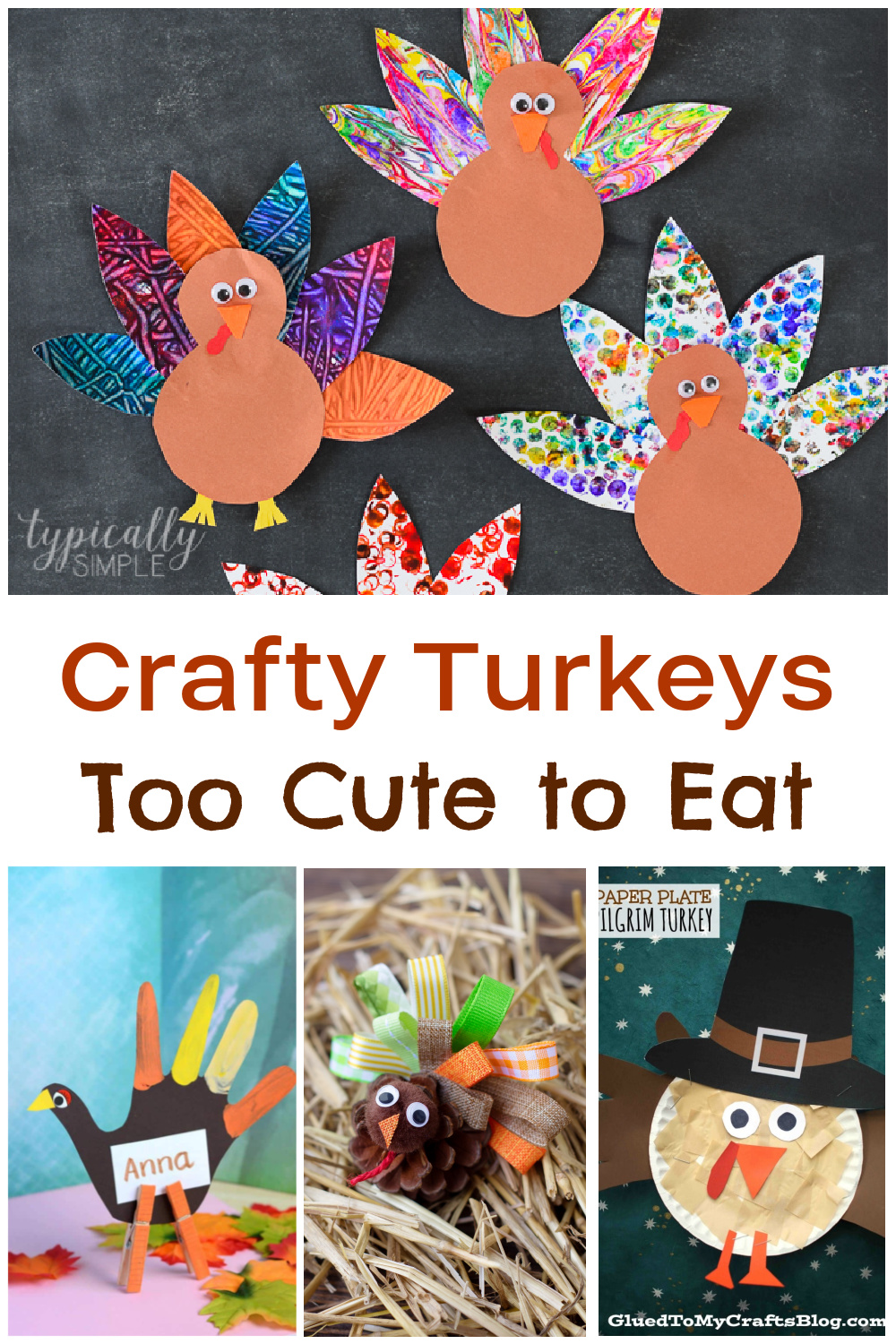 15 Adorable Thanksgiving Toddler Craft Ideas
This cute turkey is the perfect Autumn craft since it involves using big beautiful leaves the kids can gather from the neighborhood trees.
The bright colorful tail and face make a turkey that begs to decorate a wall near the dinner table!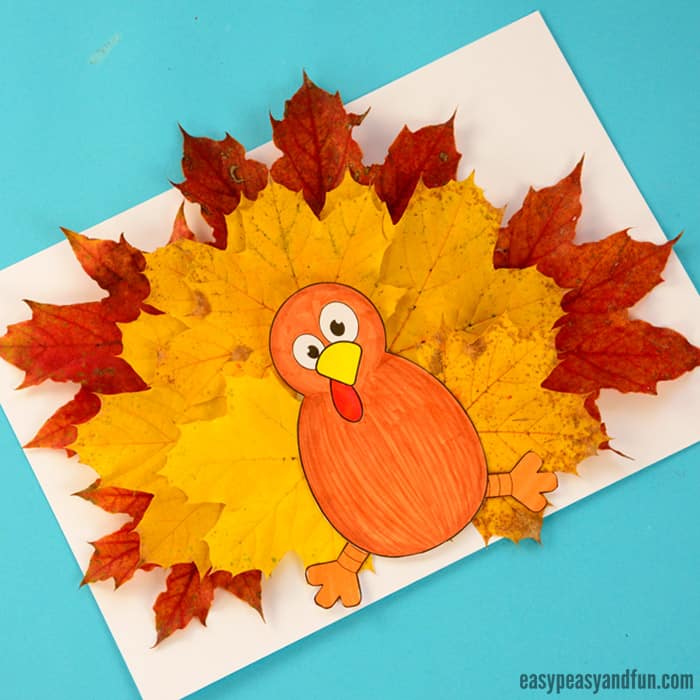 Paper doilies are the secret to these simple and sweet little Turkey Cards.
Not only will this craft keep your little ones busy in the days leading up to Thanksgiving, but you can use their cards to invite people to the big meal!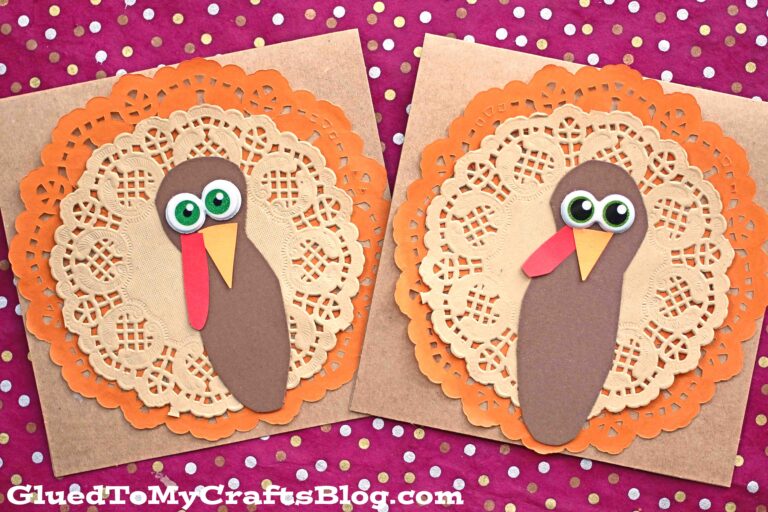 This turkey craft features a doily, too.
But instead of making a card, this friendly turkey features accordion-folded legs and bright spots all over his fancy tail.
This craft is great fun for toddlers!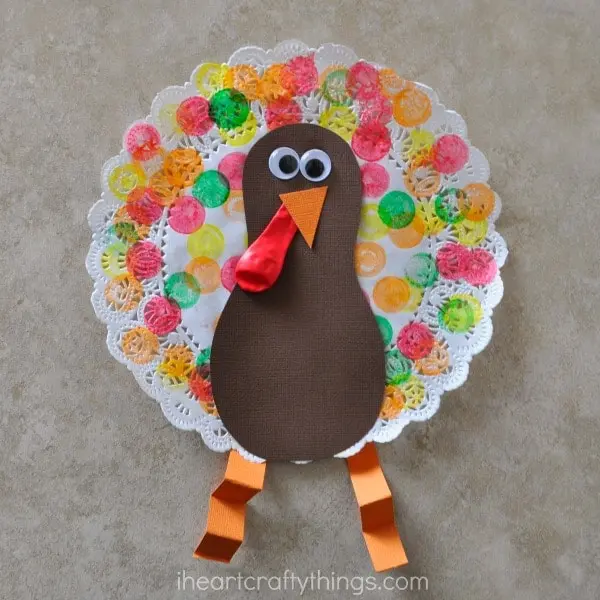 With a simple pine cone, scrap ribbon, and googly eyes, your kids can bring this adorable little turkey to life.
Inexpensive and fun, this sweet little turkey is looking to be your new friend!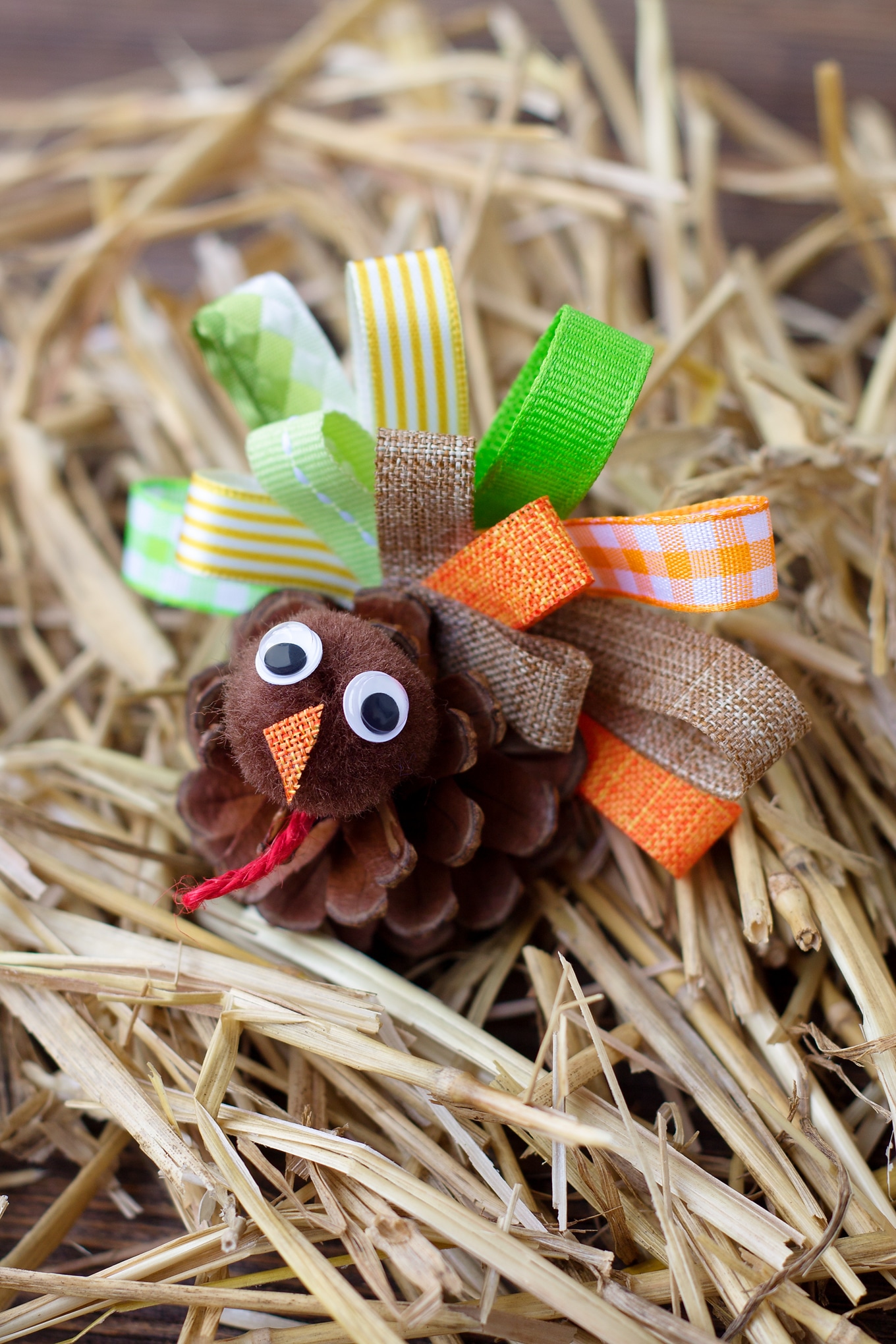 This little turkey is also made with a pinecone.
But this sweet friend has brightly colored feathers for a tale, and a nice waddle made out of felt. Younger kids will love creating this craft!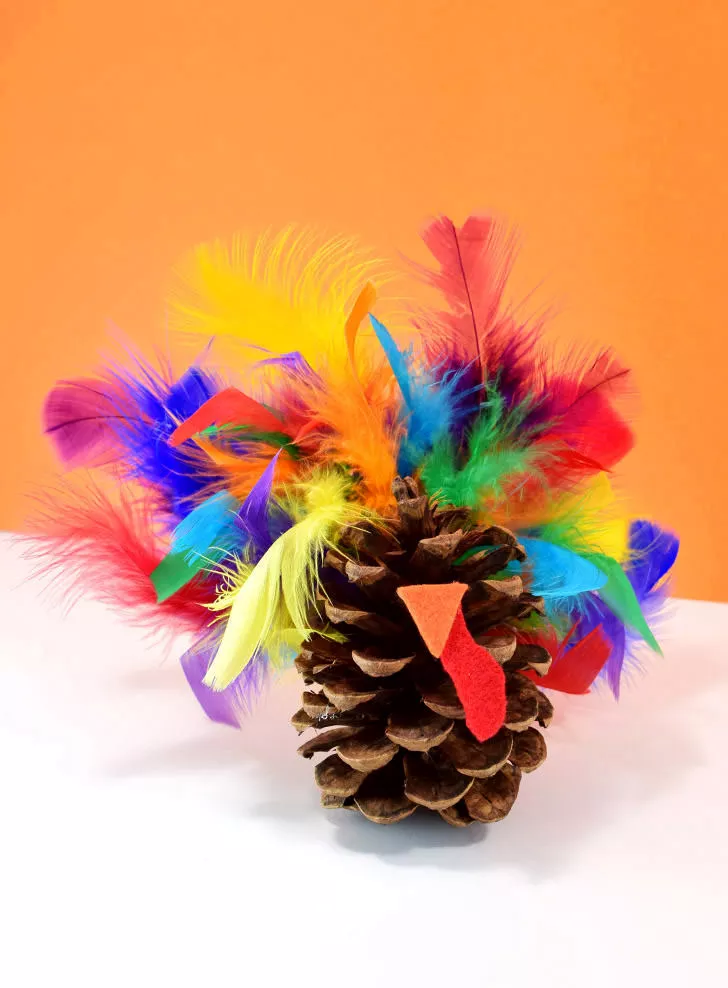 This cute turkey craft uses a toilet paper roll and construction paper.
Not only is this turkey sweet and friendly, but it is also a great way for kids to express all the things they are thankful for!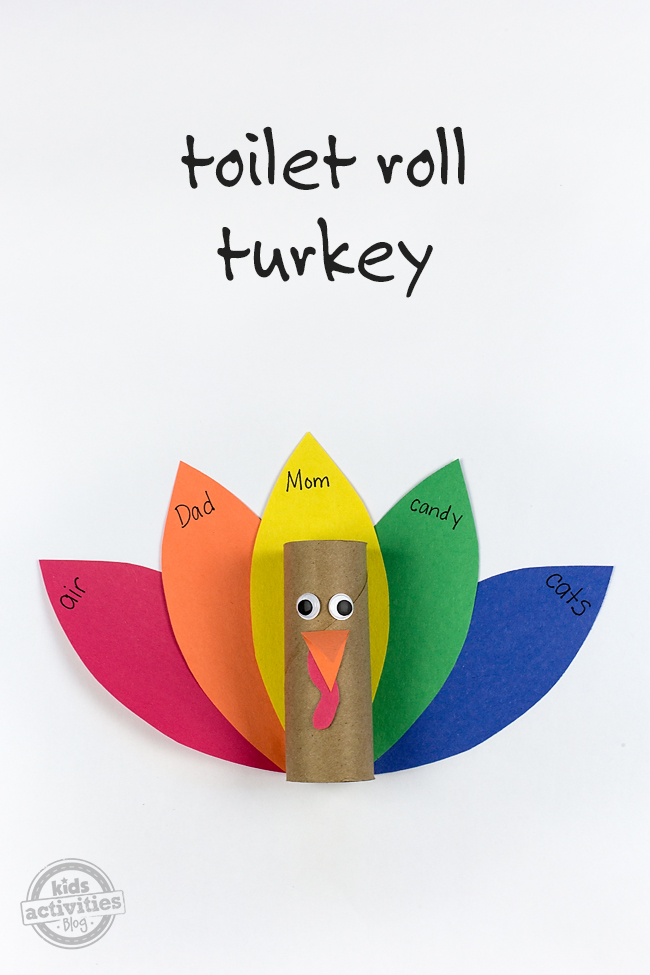 Related: 17 Amazing Fall Leaf Crafts For Toddlers
This silly and sweet turkey has a tail made of big loops of colorful paper.
This craft is easy for kids of all ages and makes a cute turkey that you'll be proud to display!
All you need is a simple wooden peg and some feathers to make this unique little turkey craft.
Kids who love to draw will enjoy creating their little beaks, waddle, and feet, although younger children will need your help.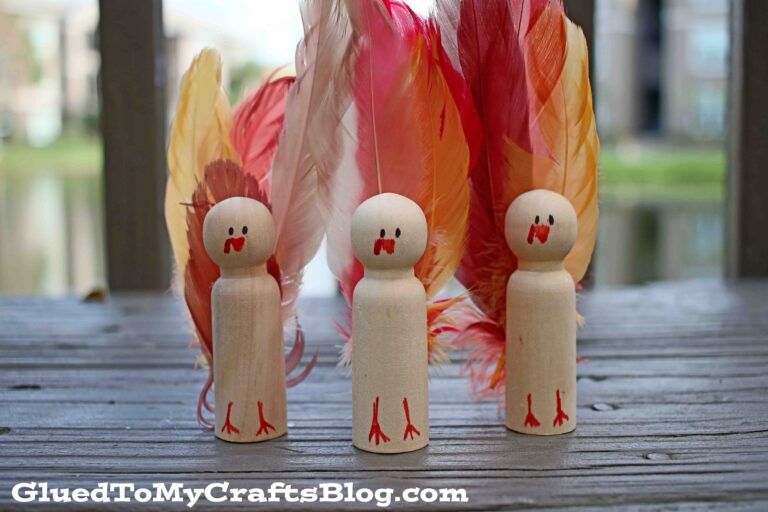 If you love crafts that incorporate the precious handprints of your children, this turkey craft is just for you.
After tracing their precious hands-on construction paper, those cut-outs become the basis of the turkey tail. Add some feathers and a face and this kid-crafted turkey comes to life!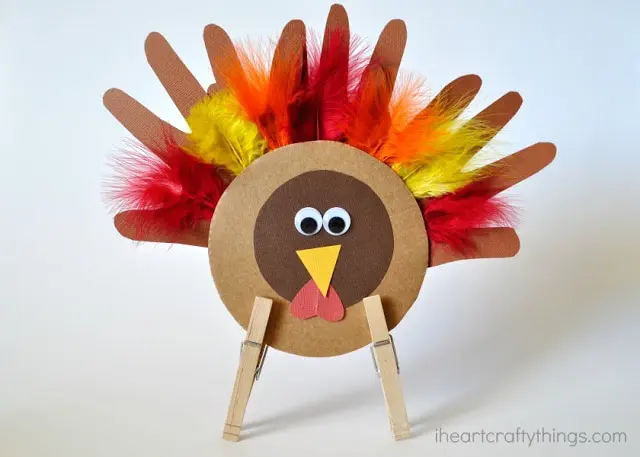 If you have more than one kid and they want their turkey crafts to look unique, this craft is a handy choice.
You get more than one option in the same set of directions, and a whole lot of inspiration if your kids want to come up with their own designs!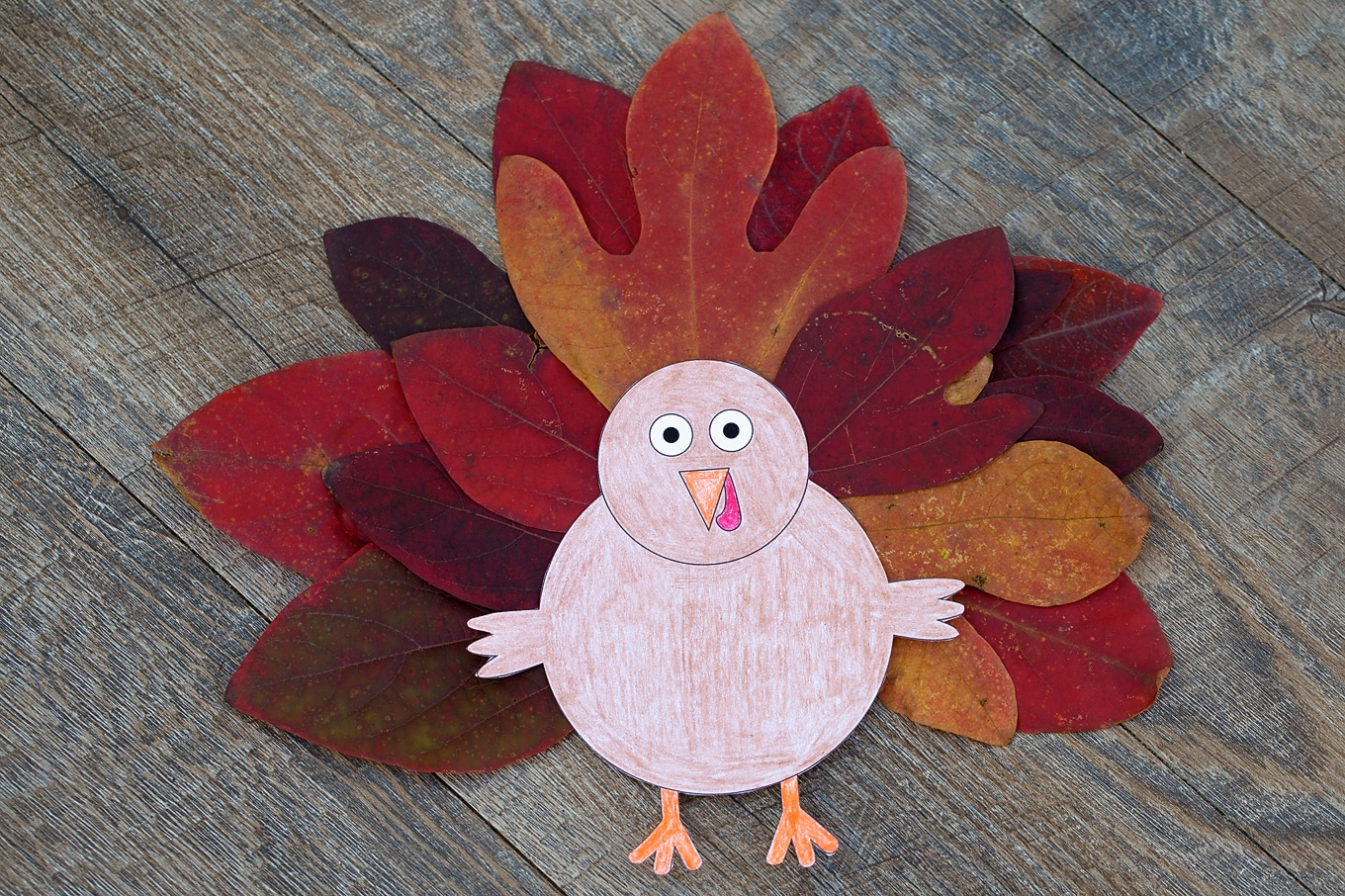 This adorable turkey craft uses baking cups to make the turkey tail.
The little brown pom-poms complete the turkey, making this simple crafty decoration perfect for younger kids.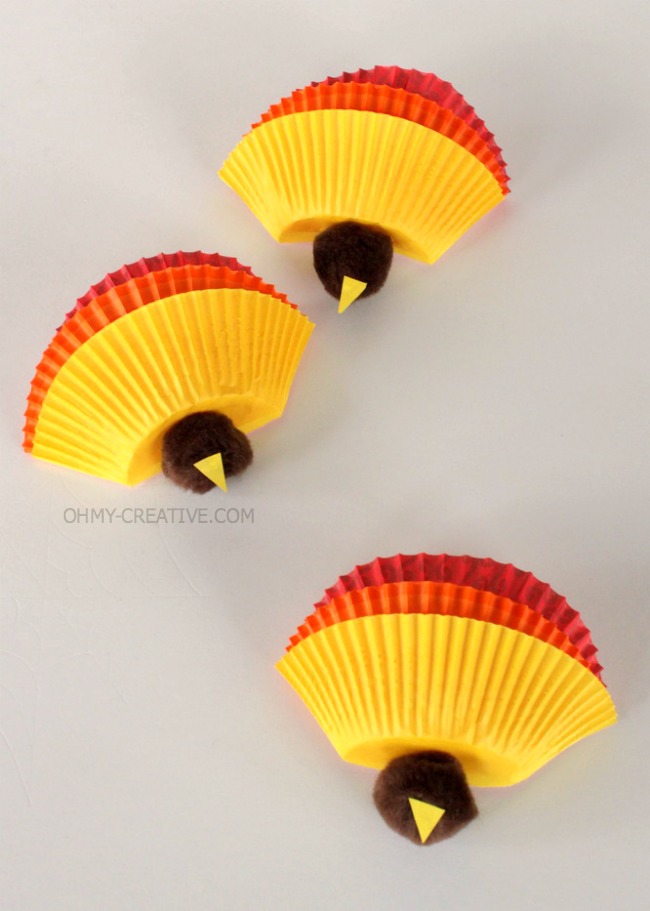 These cute little turkeys look so friendly, and their tail feathers are like little works of art.
This fun craft teaches kids five different ways that they can decorate their turkey feathers, ensuring that each child's turkey will be a unique work of art!
This is one of our favorite Thanksgiving toddler craft ideas.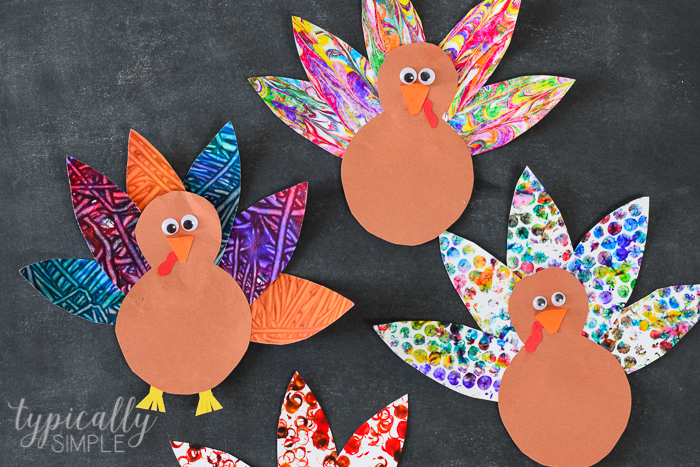 If your kids are wanting to contribute to the Thanksgiving meal decorations, this turkey craft is a great choice.
Using their own special hand outline, kids can make these friendly turkey placeholders to let each guest know just where to sit for the big meal!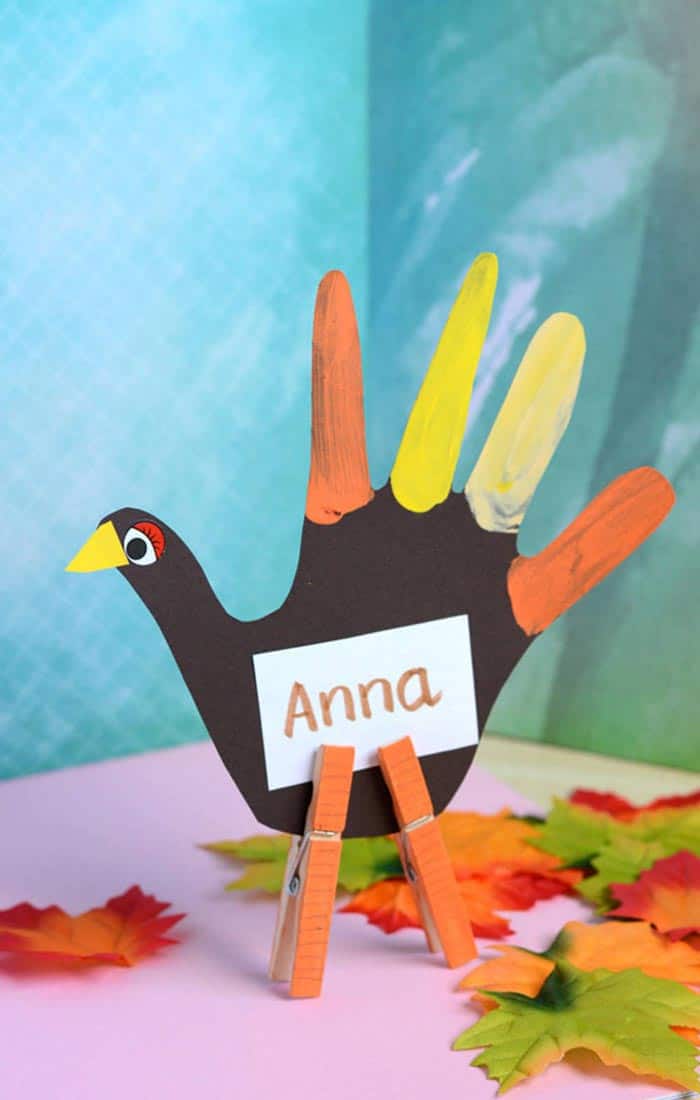 This little turkey craft is so cute.
The turkey is made using a paper plate, and his Pilgrim hat is clearly a clever attempt to hide so he doesn't become Thanksgiving dinner!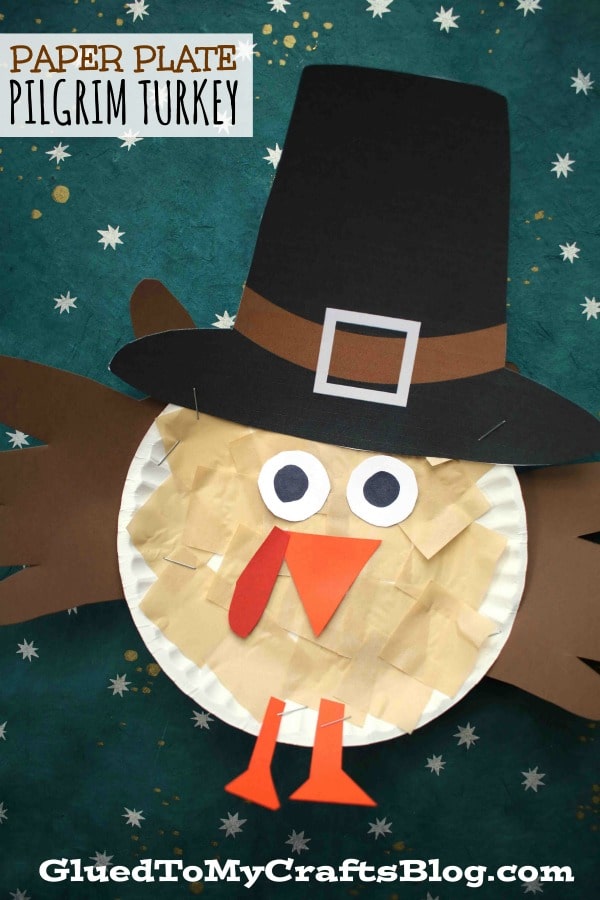 Another friendly turkey made from paper plates, this craft is a bit more involved.
Kids will love making this creation which uses two plates, tissue paper, construction paper, and – of course – some googly eyes!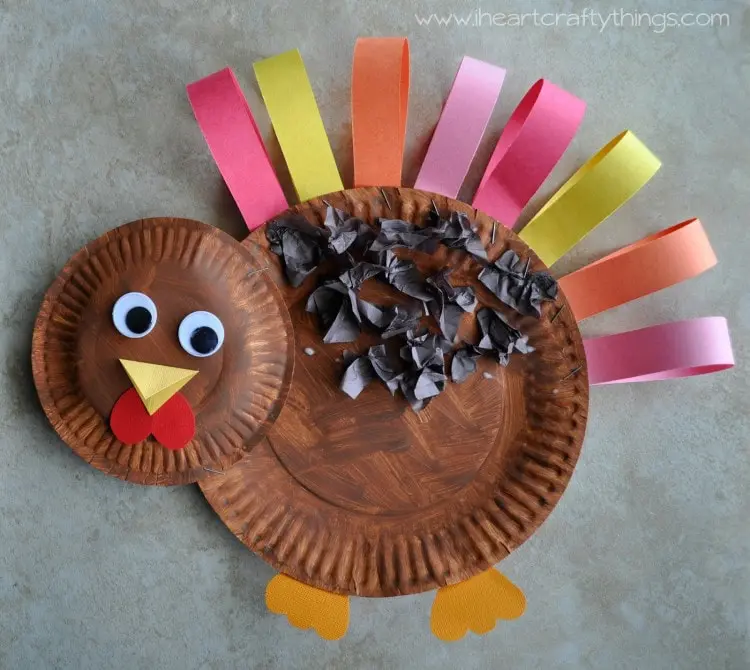 Tips for making arts and crafts enjoyable for your toddler:
Play music! Toddlers are at the right age to really begin enjoying music, and it's a huge part of childhood development!
Art and music flow together. Let your child choose the music they'd like to listen to.
Encourage movement. Taking breaks to get up and move around a little is always important.
Discuss their art with them. Write down the words they use to describe their art if they want you to.
Allow them to do more than one art project. While it's nice for them to focus on one specific project, if they'd like something like paint and paper to do something else with, you should give it to them.
If the weather allows go outside and do art projects outside in nature. Fresh air and exercise are always appreciated, and the environment might give some much-needed inspiration for arts and crafts!
Laugh, sing, and smile.
Take nature walks and collect items like leaves, feathers, flowers, and rocks to use in art projects. The fall season is perfect for this, even if it can get a little chilly outside.
We try to always tie or craft projects into literature.
Toddlers love being read too.
Reading to your toddler every day is the best way to foster a love of reading in your child.
These are some of our favorite Thanksgiving holiday books:
More fun Turkey crafts for Toddlers!
Final Thoughts
We hope you love these toddler turkey crafts and find lots of inspiration.
Thanksgiving crafts for toddlers do not have to be difficult or expensive!
Please visit the bloggers who shared their turkey toddler art projects with us.