We may earn money or products from the companies mentioned in this post. You can read full disclaimer below.
Updated October 16, 2021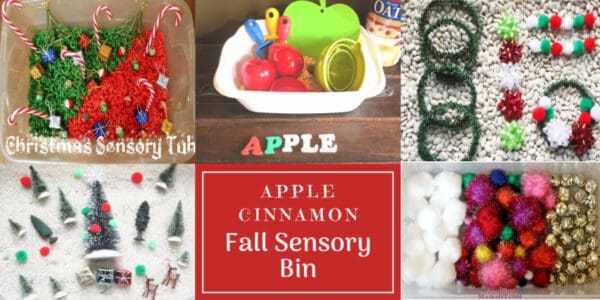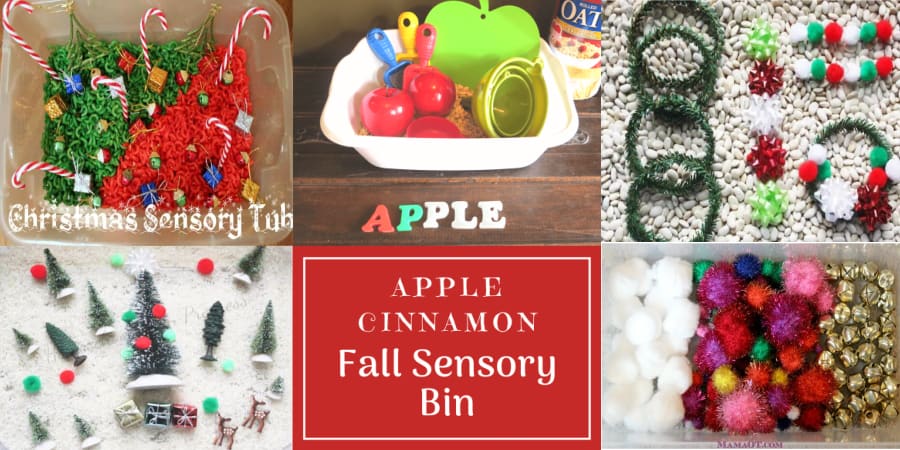 Are you looking for easy-to-make Christmas sensory bins for toddlers?  You are not alone!
Christmas sensory bins are a great way to keep kids engaged for hours and can be customized to fit just about any theme or scenario.
Toddlers will love these fun and educational Christmas sensory bins.
Sensory bins have a variety of different educational benefits.
They are straightforward to set up, and kids will have a blast playing with the items inside while they are learning and growing their world.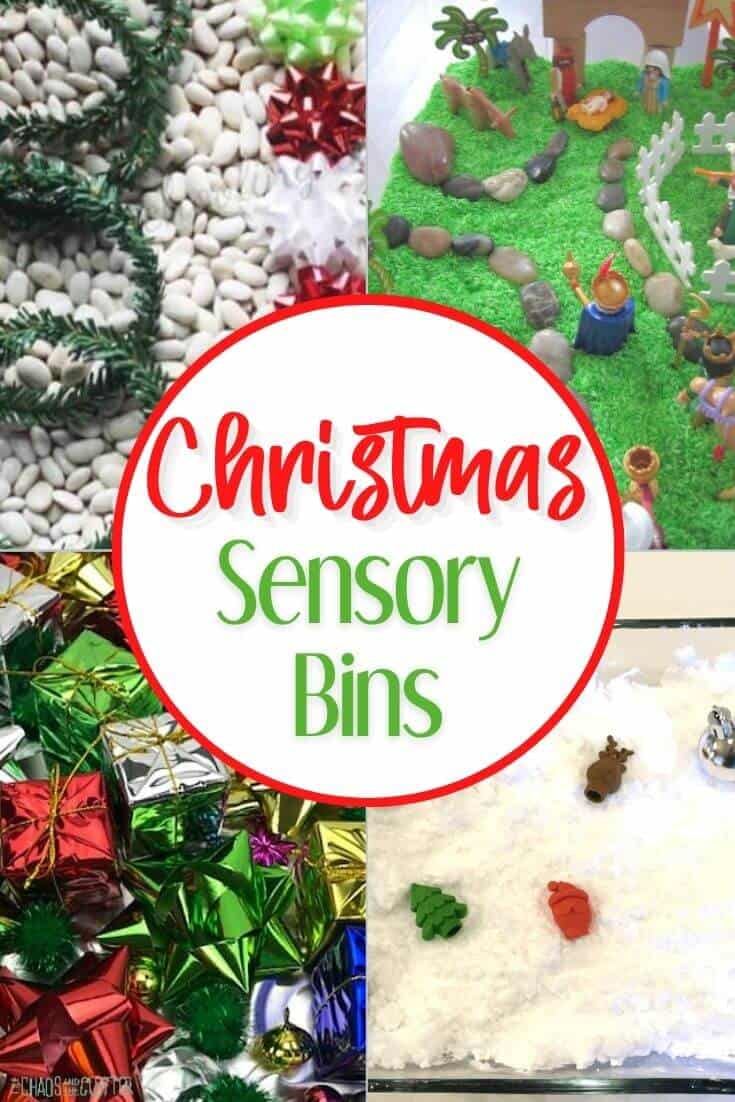 What is sensory play? 
Sensory play involves activities that use the five senses. These activities use the sense of touch, smell, sight, taste, and hearing.
Sensory play is vital to a child's brain development.
Research suggests pretend-play offers young children the opportunity to develop empathy and learn to regulate their behavior.
Toddlers learn about their environment and bodies through their senses.
Sensory play assists children with developing fine and gross motor skills and encourages problem-solving ability.
Sensory activities encourage open-ended play.
Therefore the child is free to explore and create without a set outcome or any expectation.
You can't go wrong with providing many opportunities for sensory play.
Sensory bins do not have to be expensive. They are very easy and inexpensive to make at home.
Most of the items I added to the bins came from the dollar store or were items we bought from Amazon.
Some of these sensory bins are made with food items. We do offer substitute bin filler suggestions where we can in case you don't want to use food in your sensory bins.
One way to spark your child's interest in sensory play and their imagination is to read books about Christmas before putting out the sensory bins.
That is how I like to do it with any sensory activity, especially right now heading into winter 2020.
The places we can go to this holiday season are limited due to many holiday activities being canceled.
These are some of our favorite Christmas books for our toddlers:
These easy to make holiday bins are a great way to bring Christmas fun into your toddler's play.
12 Christmas Sensory Bins for Toddlers
A few fun ways to put together your own Christmas sensory bins using various items.
Kids will love learning and playing with these different Sensory Bin themes.
This Christmas Wreath Sensory Bin is one of the more popular bins.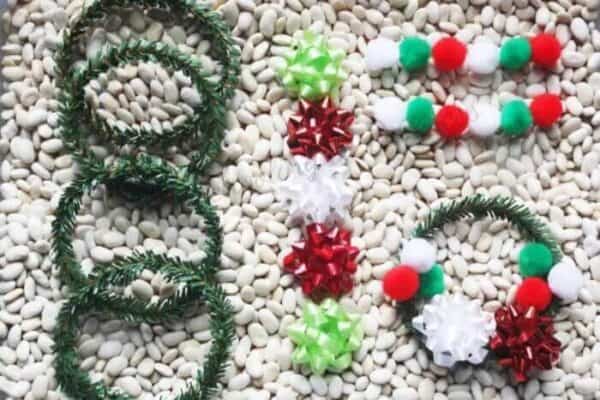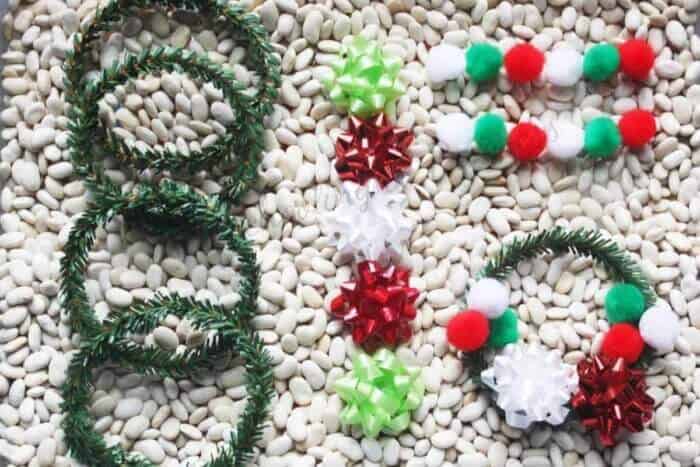 Kids will love working with this nativity themed Christmas sensory bin.
Easy and quick to make, this sensory bin will entertain your little ones for hours. What your child learns from participating in sensory bin activities is huge.
They learn the information about a particular theme as they develop motor and sensory skills.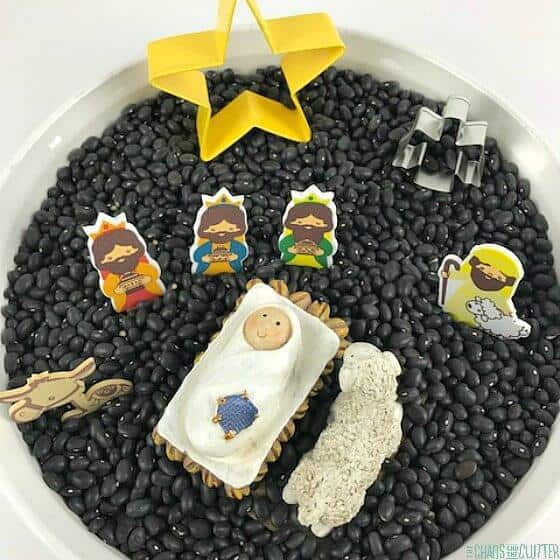 Using small Christmas gifts, bows, and other fun Christmas items is a great way for your kids to use their hands to master various tasks while expanding their sensory skills.
This activity will help teach how to tie a bow and can be used to educate about colors and numbers.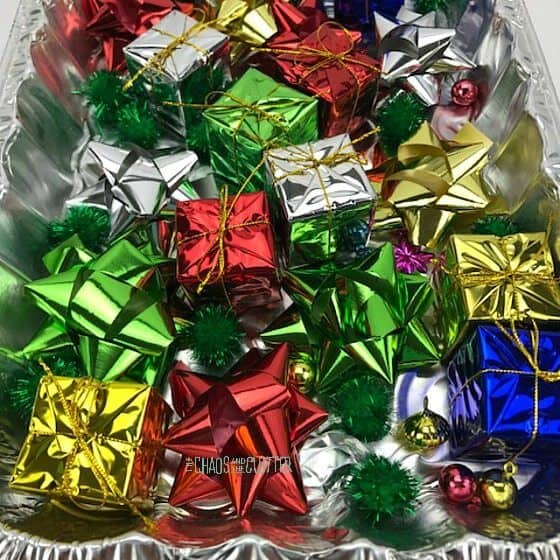 A fun Christmas sensory water-play bin, this sensory bin includes plastic ornaments, water, and more and will allow your child to dump and play with water in a safe setting.
Make sure you put a good size bath towel under this bin to shorten clean-up time.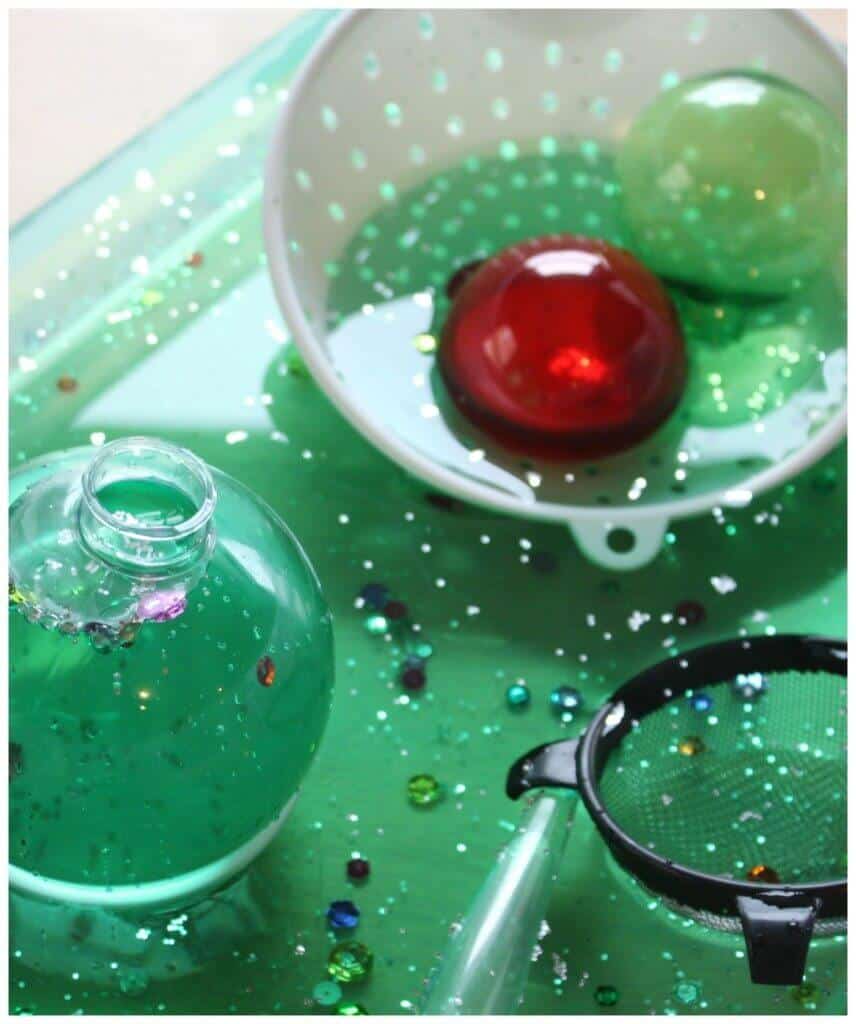 Another fun nativity themed Christmas sensory bin.
This rice and nativity set is perfect to help your kids learn fine motor sensory activity.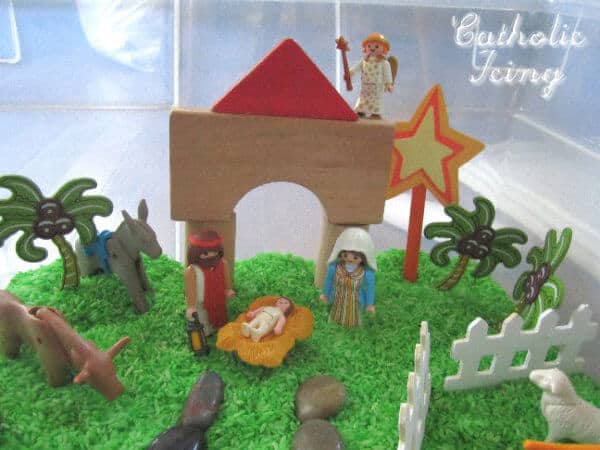 Today we are sharing 17 Christmas Advent calendars for toddlers! Start a holiday tradition your young family will love and treasure for a lifetime.
Perfect for winter and snowy days, this snow-themed sensory bin is perfect for the holidays.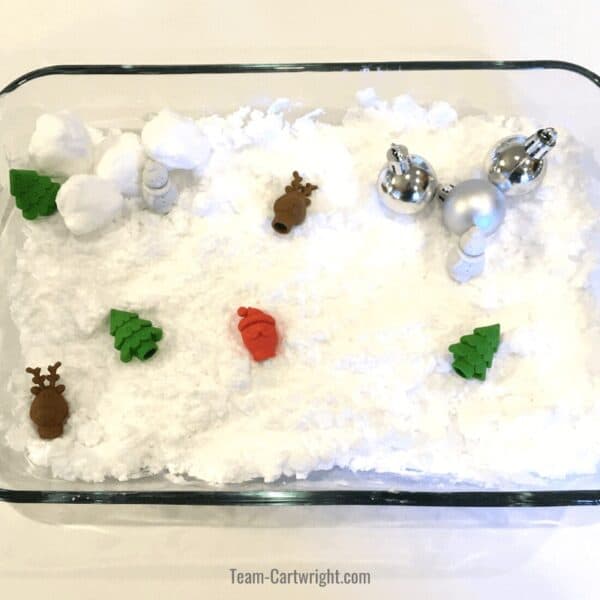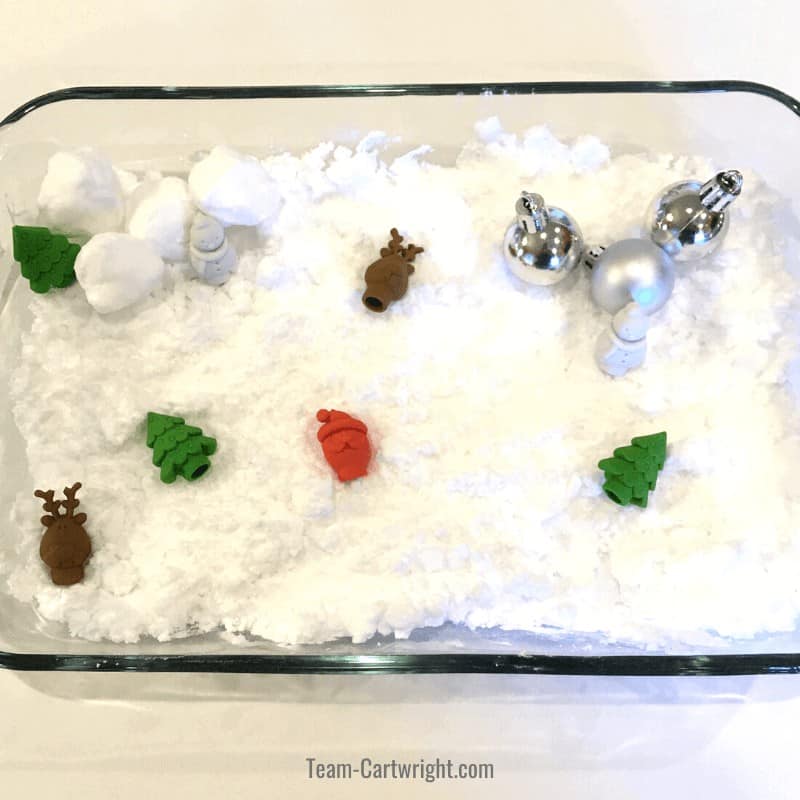 Filled with colored macaroni noodles, candy canes, and other holiday-themed items, this holiday sensory bin is great for play.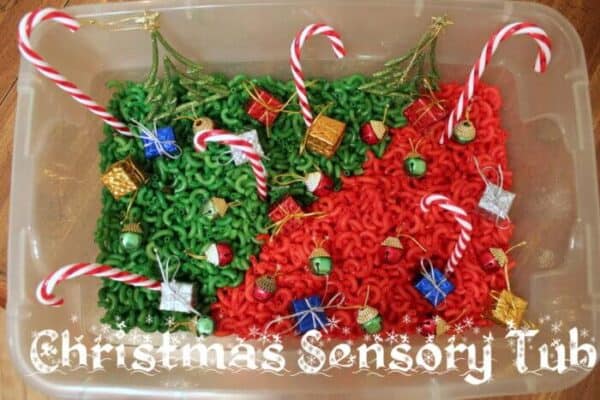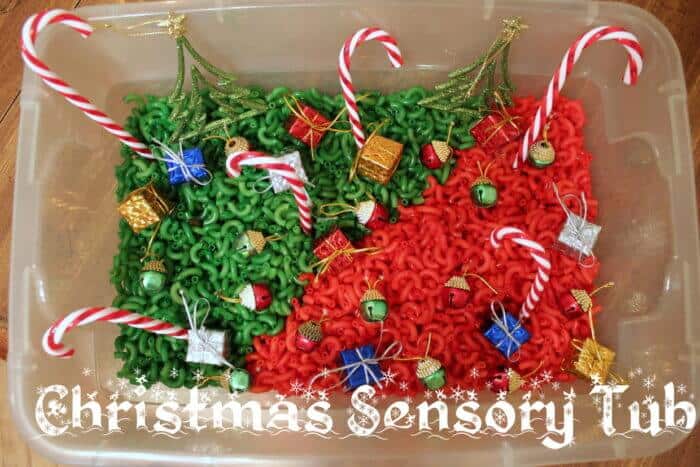 Not so much a bin but still a fun sensory activity, this lighted sensory activity is a great way to get little ones engaged.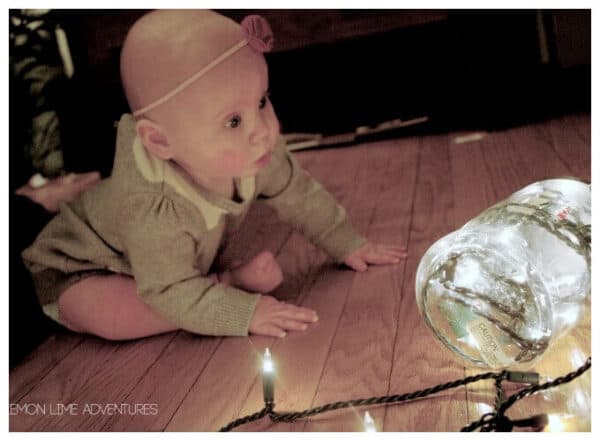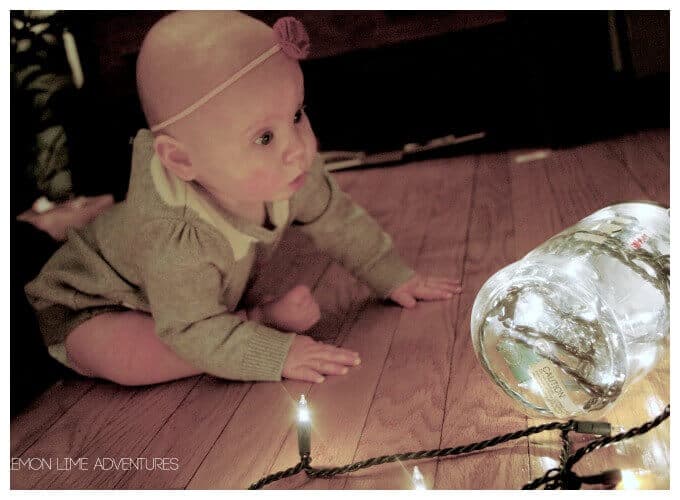 If you are considering a sensory bin for your toddler but don't have the time to make one. Here are some of our favorites on Amazon:
This sensory bin is full of sensory play items.
Making festive Christmas sensory bins for toddlers is a great way for toddlers to learn how to use their hands.
Fun and creative, this Christmas sensory tub is filled with colorful holiday items including candy canes, pom-pom balls, and mini ornaments.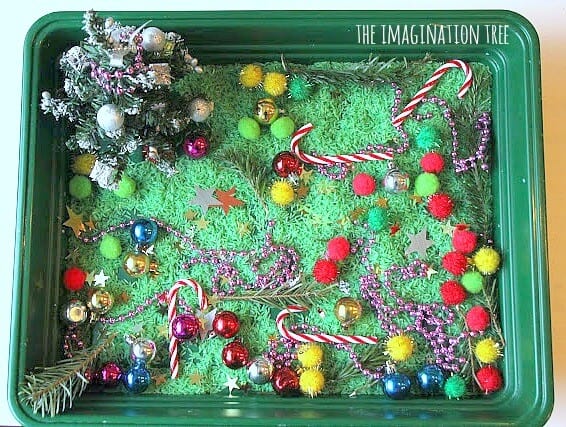 A simple jingle bell sensory bin that is perfect for the holidays, this easy to make bin will be a hit during the holidays.
Chrismas sensory bins for toddlers, such as this "Jingle Bell Theme" can be very easy to make and entertain your toddler for hours.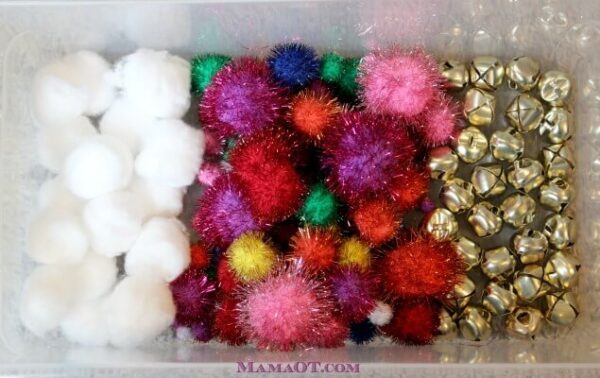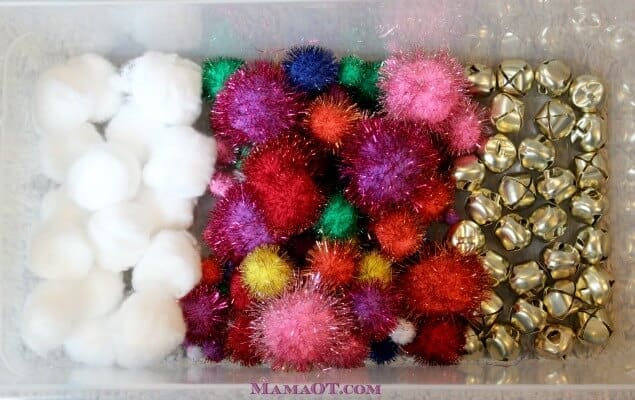 Perfect for the holiday flavors, this aromatic and fun to play with Christmas bin is a great way for kids to play and learn.
They will enjoy creating their own oatmeal creation!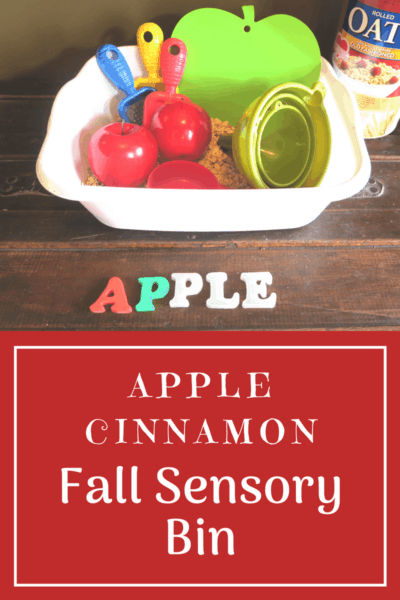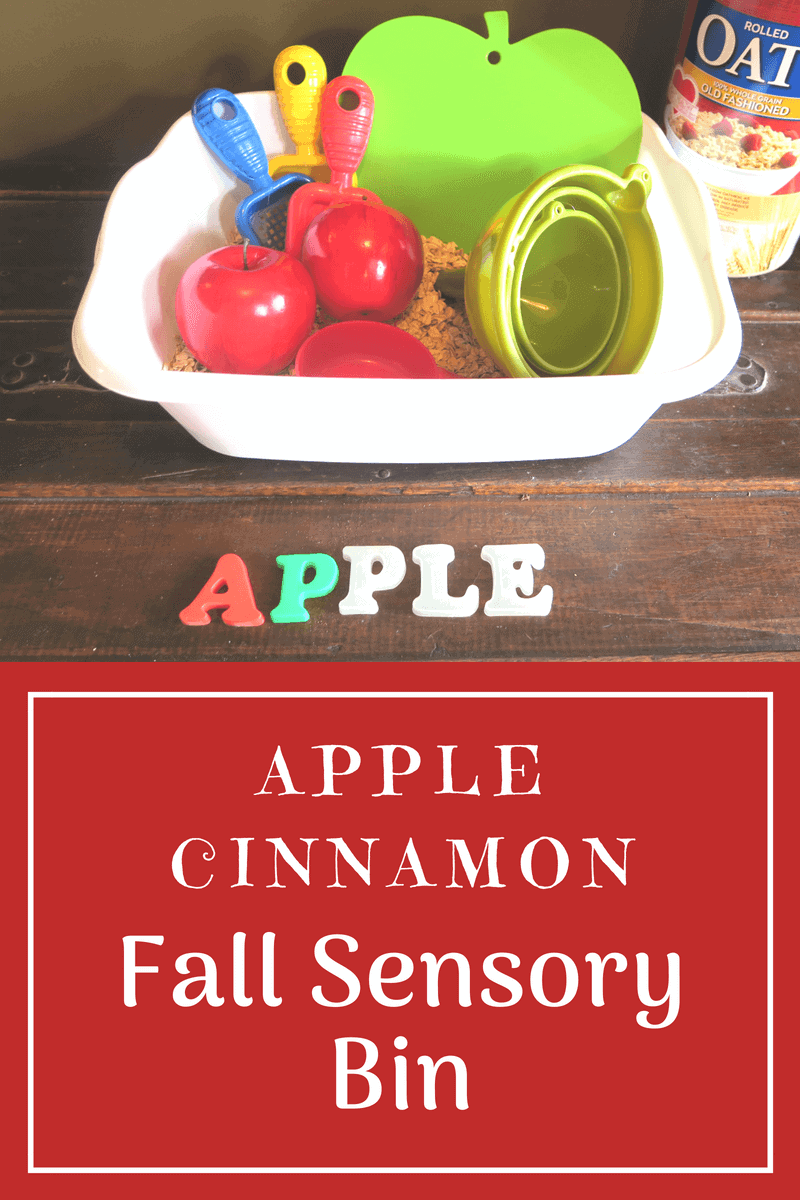 If your toddler or preschooler is a Frozen fanatic this is a fun winter/holiday sensory bin to make.
Our kids loved it when we did this activity! You can see all the pictures and instructions in the link above.
You can make it more Christmas-like by using red and green paint and adding Christmas toys.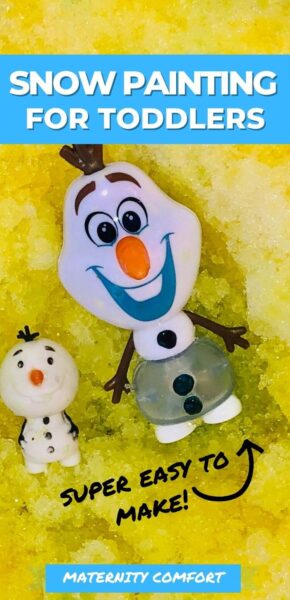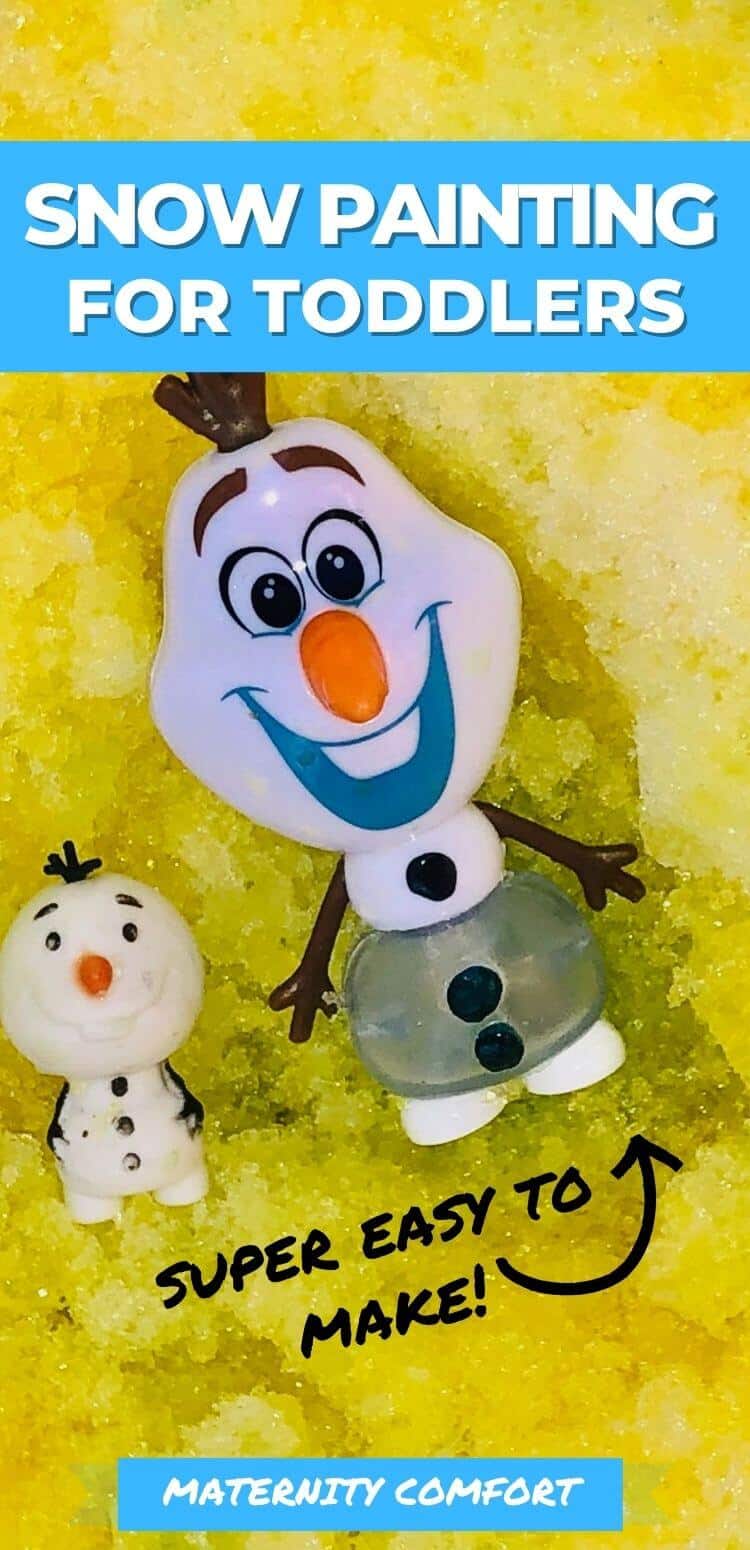 More sensory bin posts you will like: