We may earn money or products from the companies mentioned in this post. You can read full disclaimer below.
Updated June 4, 2021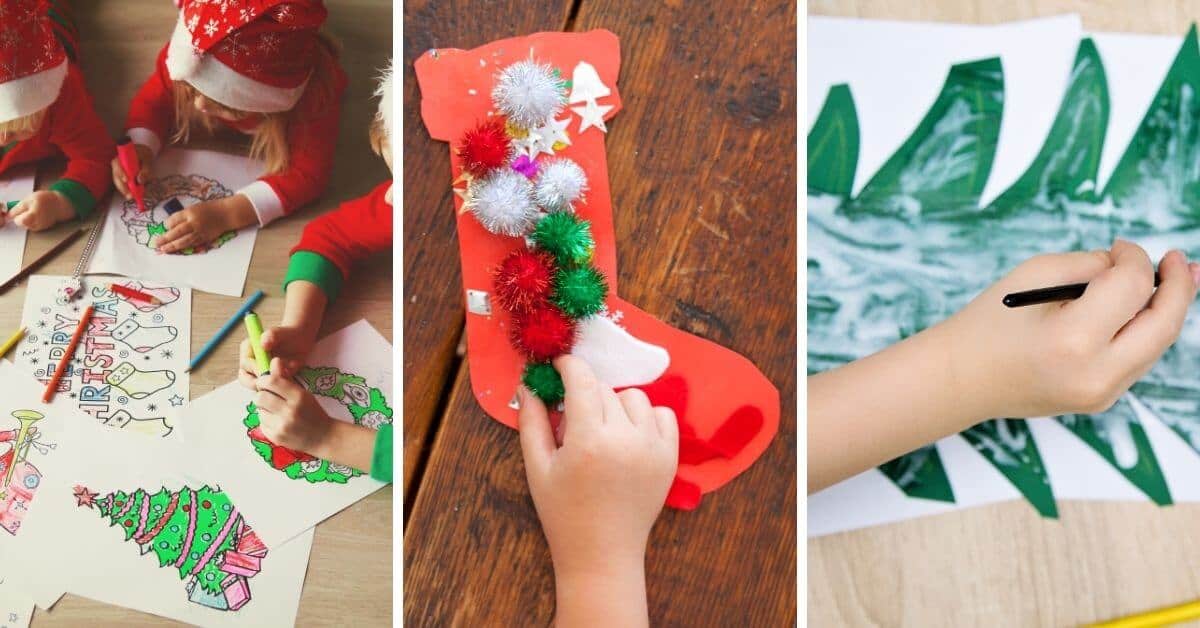 Are you looking for fun and adorable Christmas crafts for toddlers? You are in the right place!
Making Christmas crafts is a great way to get your toddler or preschooler into the holiday spirit.
Crafts are also a great way to keep them entertained as their excitement for Christmas grows and they become antsy for Christmas to arrive.
Toddler Christmas crafts are fun and easy to make.
Many of them only need a few supplies, which you may already have on hand or can be purchased inexpensively at your local dollar store.
You'll want to pin or bookmark this article because this is where we share and save our favorite holiday toddler crafts!
Our list of toddler Christmas arts and crafts will grow throughout the holiday season.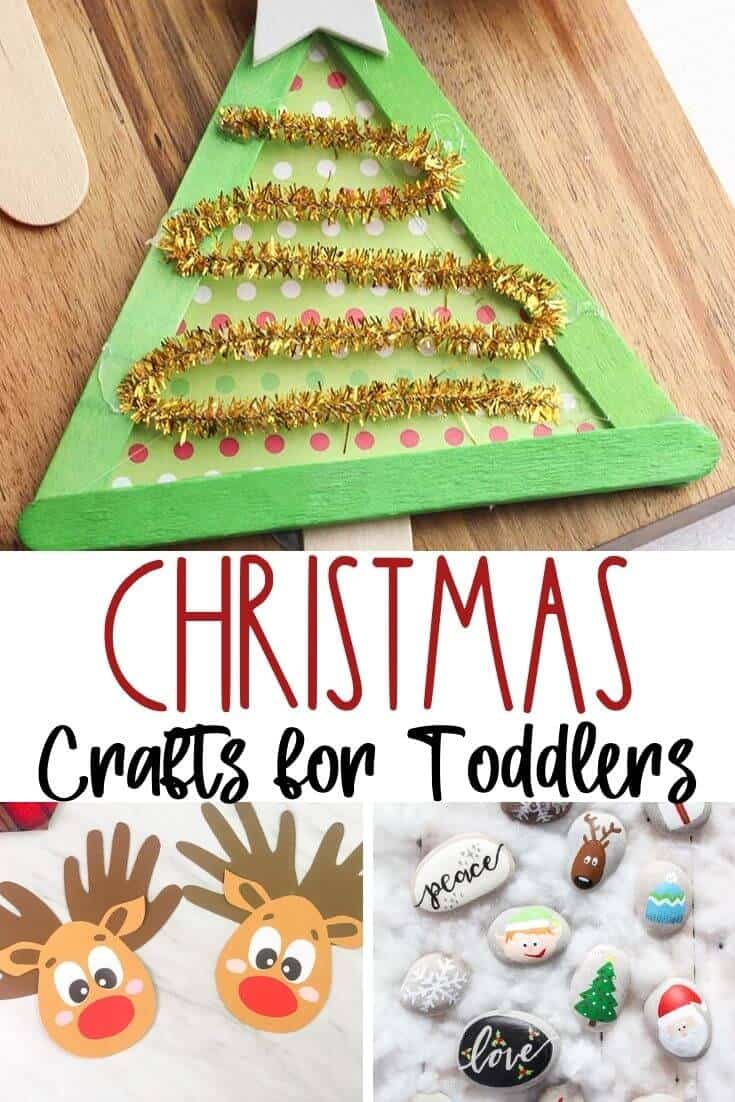 If you are looking for some fun Christmas crafts that your toddler will love doing, here are a few toddler-friendly Christmas crafts.
12 Days Of Christmas Crafts For Toddlers
An easy craft for toddlers, this Christmas wreath craft is made by using paper plates and paper ornaments that they can color.
We love this Christmas paper plate wreath craft. We hang our children's wreaths that they made as toddlers on the tree. It is a family tradition.
My mother still hangs the first paper plate wreaths my brother and I made on her tree.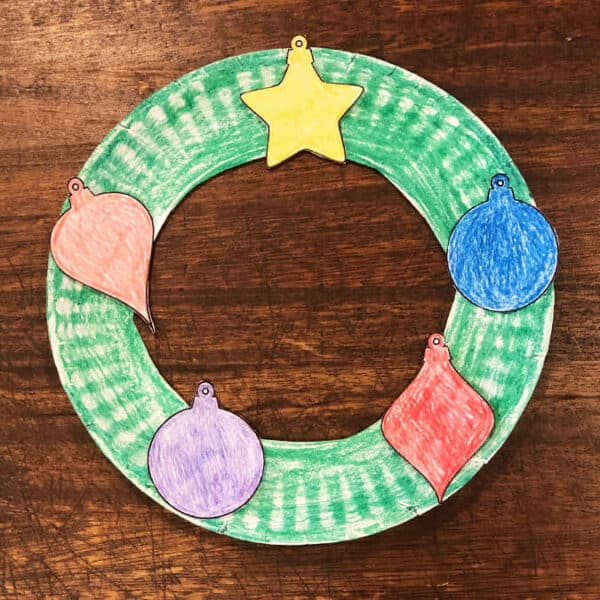 Fun and creative, kids will love making these Christmas party crowns so that they can be king or queen for the holidays.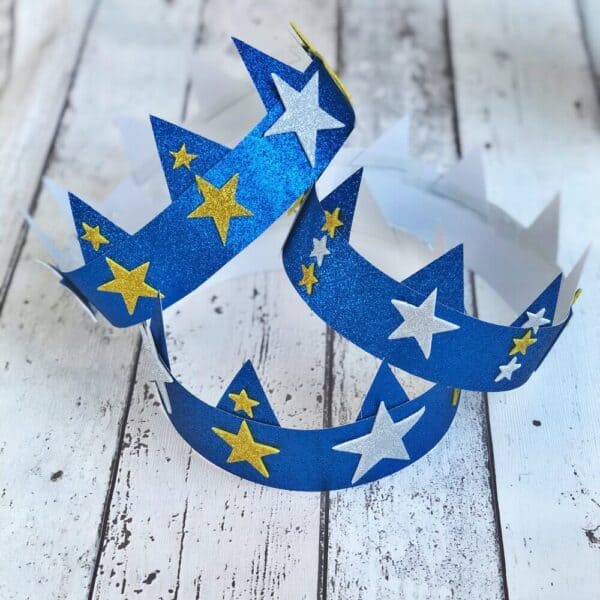 These fun holiday ornaments are created by using Jenga blocks.
Kids can paint and decorate these fun blocks to make their very own ornaments.
We love this Christmas craft. Mom or Dad, you can write the words on the pieces after the paint dries.
A way to make this project more toddler-friendly would be to have them decorate the blocks with Christmas stickers after they are painted.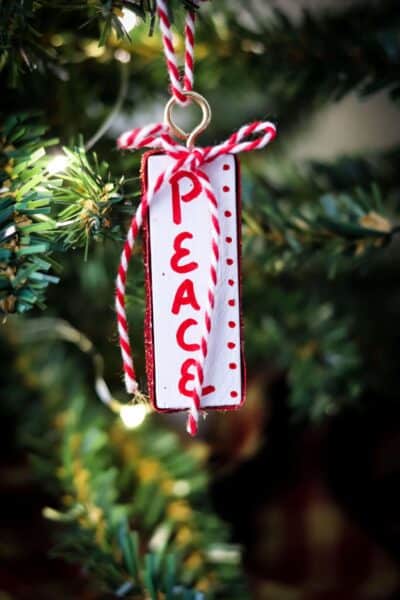 This post may contain affiliate links. We may be compensated if you make a purchase through our links. You can catch our full disclaimer at the bottom of this post. Are you looking for popular toddler toys for under $20.00? You are not alone!
It's always fun to make your own handprint crafts!
These fun Christmas ornaments take a regular ornament that kids can decorate using their handprints and some creativity.
This is one of our favorite Christmas crafts for toddlers.
It is a really simple project that is toddler-friendly.
We are definitely making handprints ornaments this December.
They would make a thoughtful and cherished gift for the grandparents.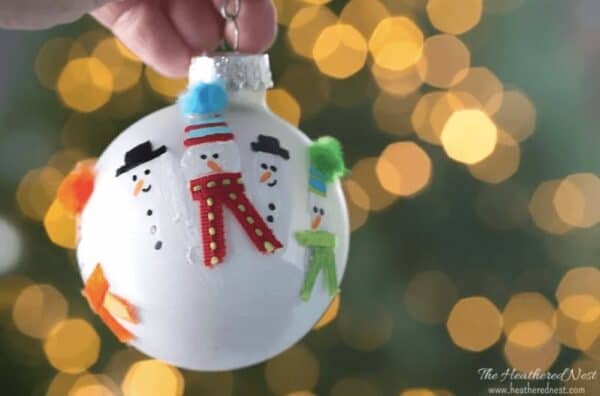 Kids will love creating this fun nativity ornament for the holidays to hang on the tree for Christmas.
This is an adorable Christmas craft. It is advanced for toddlers but could make a cute family project to make together.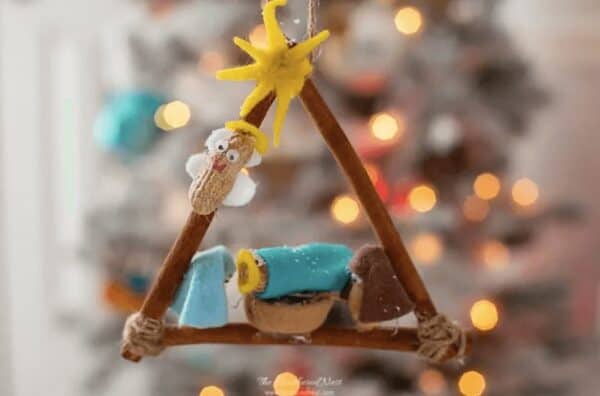 This post may contain affiliate links. We may be compensated if you make a purchase through our links. You can catch our full disclaimer at the bottom of this post. Today we are sharing 17 Christmas Advent calendars for toddlers! Start a holiday tradition your young family will love and treasure for a lifetime.
An easy Christmas craft for toddlers, this fun popsicle stick craft is perfect for the holidays.
This is a fun craft we have made and you can turn them into ornaments by hot-gluing twine on the back on the sticks at the top.
Makes a cute ornament for the grandparent's Christmas tree too!
A fun Christmas craft for toddlers, this felt Christmas tree craft is an inexpensive craft that kids can make for the holidays.
A perfect dollar store toddler craft! Put on some Christmas music or a Christmas movie while your toddler creates their own Christmas tree masterpiece.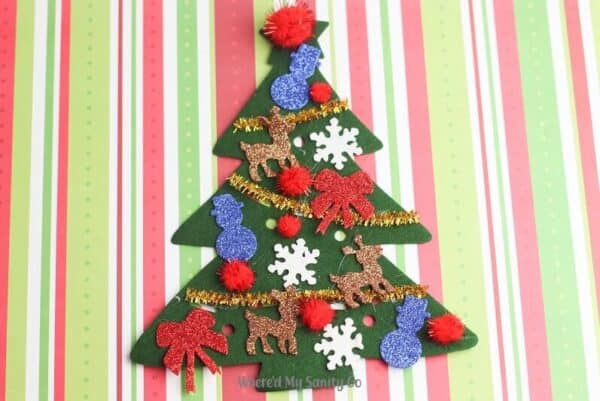 These cute little holiday elves are a fun and easy Christmas craft that your toddler will love creating.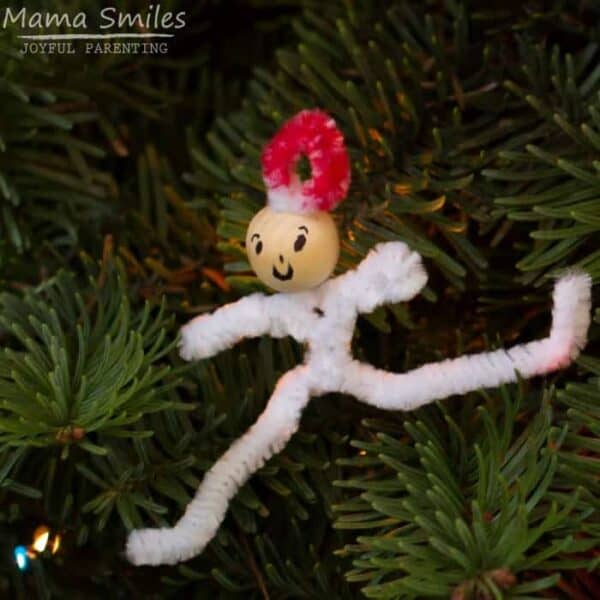 Kids will love creating this fun footprint craft that can be given to their Elf on a Shelf character!
Such a sweet idea to welcome your elf back this Christmas or a cute gift to say goodbye until next year.
We have more Elf On The Shelf Ideas for your toddler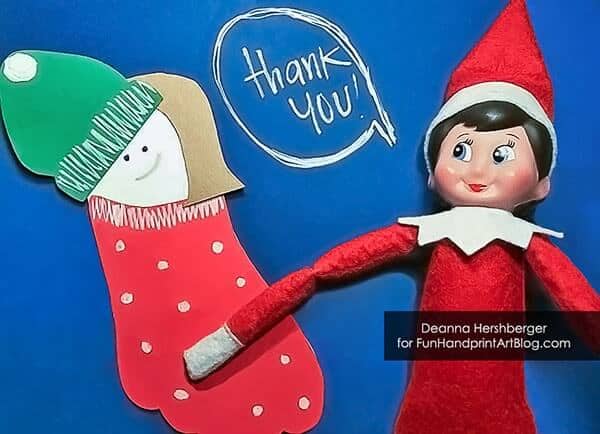 An easy craft that kids will love working on, this Christmas tree is decorated with colorful tissue paper and can be made into a holiday ornament.
Cute craft for toddlers that is processed oriented. Process-oriented projects tend to be easier for toddlers and this is a great one for the Christmas season.
Super-easy to make too! All you need is green construction paper (white would work fine too), holiday-colored tissue paper, and glue.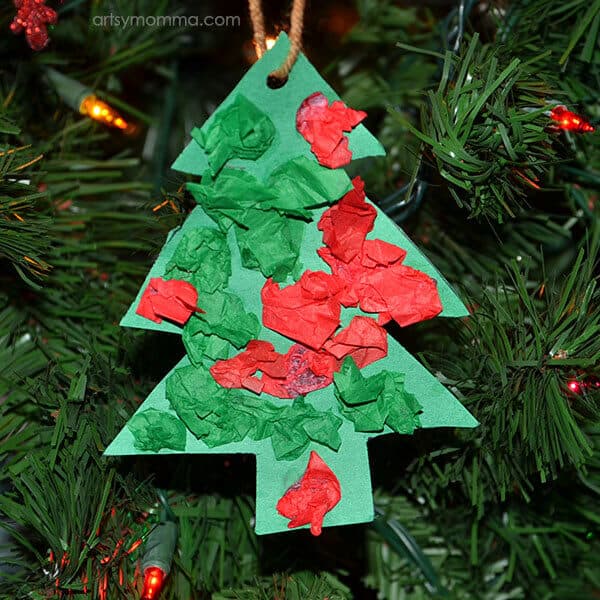 [wps_youtube url="https://youtu.be/E21xHGsRFVU" width="600″ height="400″ responsive="yes" autoplay="no"]
Painting rocks is a great way for kids to get creative.
Toddlers will be able to use their imaginations while creating their own holiday masterpieces.
This is a craft we have done with our toddlers and older kids. Our little ones were given the rocks with red. green and white paint.
We let them paint the rocks any way they wanted. It is an excellent fine motor activity and it gets them used to holding a paintbrush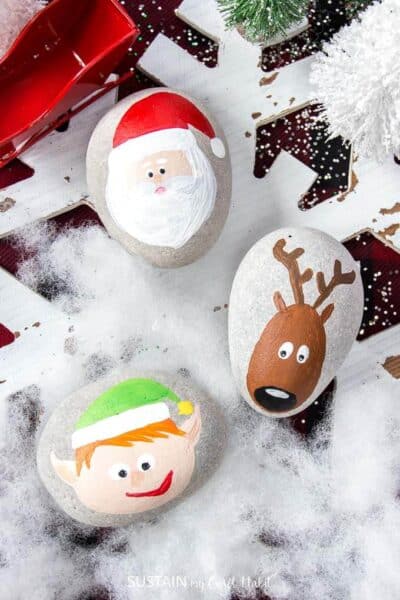 Super cute and fun to make, this reindeer craft uses their handprint to create an easy Rudolph the Reindeer handprint.
These are adorable! I love, love easy crafts! When making this a toddler Christmas craft, I help with the cutting to make it easier.
Kids will love creating these fun Mickey and Mini tree ornaments.
The supplies are from Dollar Tree which also makes them inexpensive.
These might be hard for your toddler to make on their own, but they are so cute. You could turn this into a simple family Christmas craft project.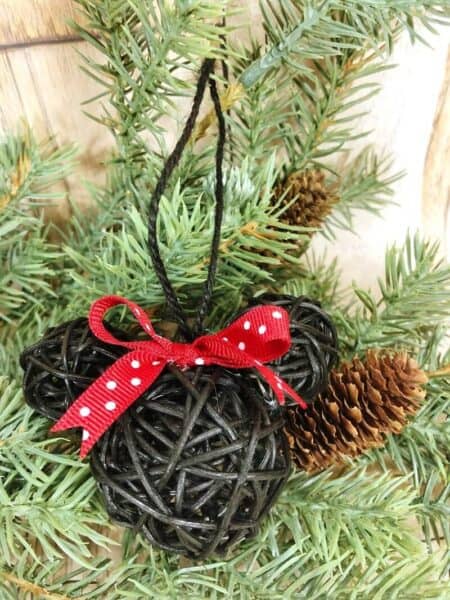 FREE PRINTABLES:
CHRISTMAS AND WINTER SCAVENGER HUNTS FOR YOUR TODDLER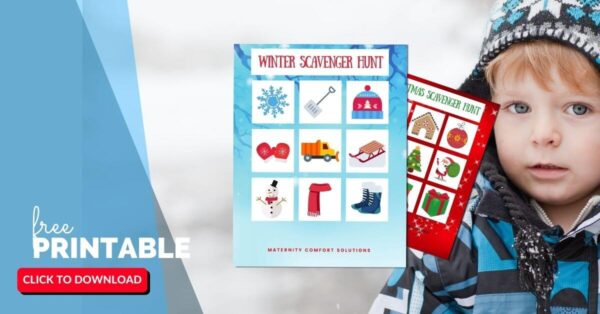 We hope our growing list of Christmas crafts for toddlers will give you some inspiration for holiday crafts you can make with your own toddler.
Pin this post or bookmark it because we will be adding more toddler holiday crafts from fellow bloggers and crafts that we make this holiday season with our own kiddos.