This post may contain affiliate links. We may be compensated if you make a purchase through our links. You can catch our full disclaimer at the bottom of this post.
Updated November 23, 2020
Do you spend a good deal of time, trying to find the perfect baby shower gift? Trying to select the right gift for the mom to be that reflects the joy you feel can be a challenge.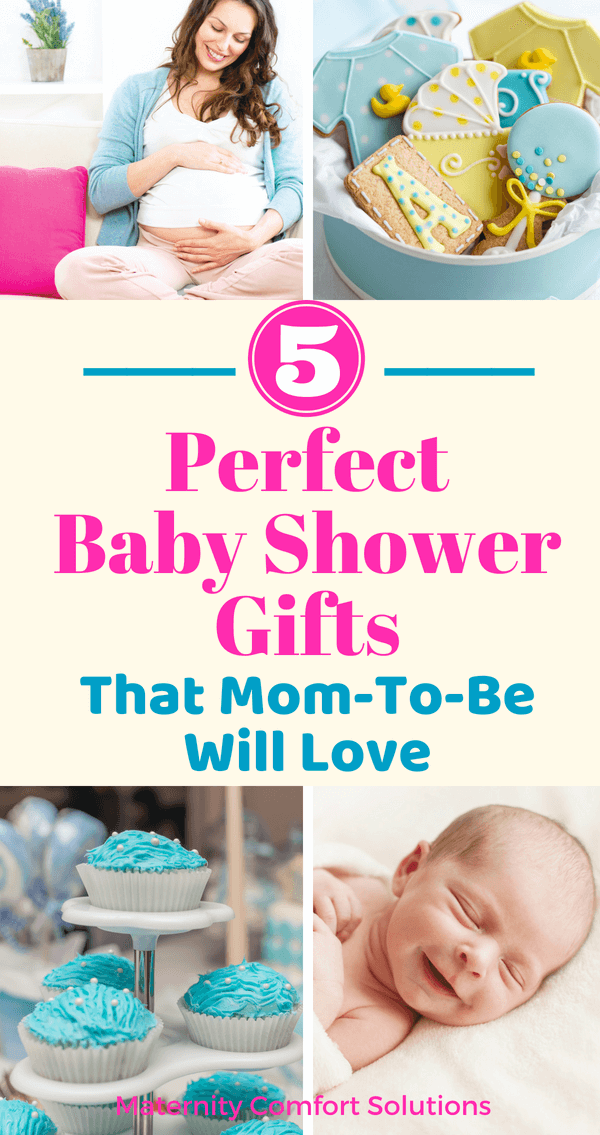 This post contains affiliate links, you can catch our full disclaimer at the bottom of this post.
If you don't have enough time, to shop for a gift bringing practical items such as diapers, onesies, and baby bottles are always welcome as these are necessities that will ultimately make things much easier for new moms who are focused on so many other matters as their due date approaches.
If you are feeling creative or want to give a gift that will leave a lasting impression here are some ideas. 
You have been invited because you are a close friend, neighbor, or work colleague.
Remember that the soon-to-be new mom will be most appreciative of the fact that you took the time to attend her baby shower matter what gift you decide to bring. 
Enjoy the celebration. Don't exceed your budget or stress out over what to bring.
5 Perfect Baby Shower Gifts:
1.  The mom-to-be a Football, Baseball, or Basketball 
This is a very clever idea that has been around for some time and is a big hit, especially among sports fans. 
It is an easy gift to get and the cost can be as little or as much as you choose to spend.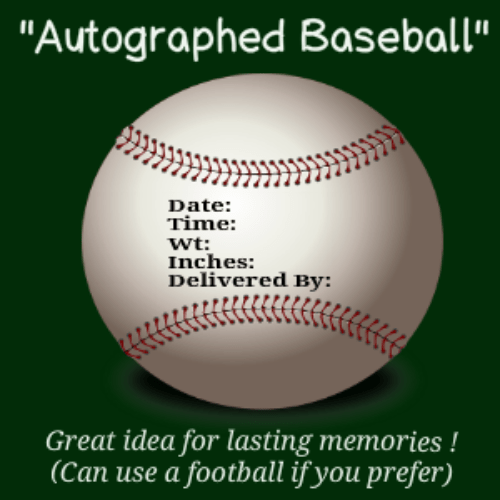 Image: Maternity Comfort Solutions
How to make an do
1.  Buy a football, baseball, or even a soccer ball, hockey puck, or basketball (it doesn't matter).
Many families have one sport that they are most interested in so be creative.
This idea started out with baseballs, clearly, you can tailor this gift idea any way you wish.
2. Whatever item you choose to have autographed, the important thing is to outline the information that should be included.
This item will likely be the most cherished item for anyone who collects sports memorabilia.
Write down all the vital information that you would want to document about the birth of your child and include this list with the gift: 
Weight
Length
Date of Delivery
Time of Delivery
Male or Female
Delivering Doctor or Midwife Signature
Labor and Delivery Nurse Signature
Another option is to simply buy an item specifically 

designed for this purpose.
There are companies that supply items such as stuffed animals, and plaques.
2. Monthly Milestone Blanket
Another great gift is a monthly milestone blanket. If you are not planning on giving a perishable item (food) or disposable item (diapers), you might want to consider a milestone blanket.
Milestone blankets help parents monitor their child's development and when completed, they are cherished forever. Ultimately, they can be framed and make a great wallhanging for a mother or child.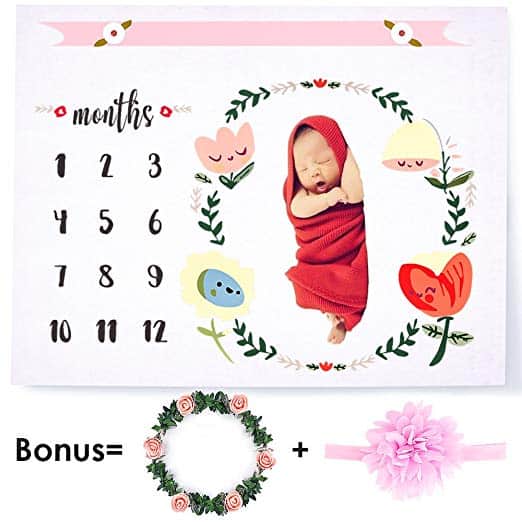 You can buy a milestone blanket on Amazon (above) or Etsy. If you are creative, you can make one.
3. Baby Wrap / Carrier / Sling
Though wearing your baby has been around for some time, it has become even more common these days. As with any activity of this sort, fashionable variations are everywhere.
The new mom will love being able to wear her baby and have her hands free. Babywearing is one of our 25 postpartum must-knows for new moms.
I have two favorite baby carriers. One is the Moby Wrap Baby Carrier for Newborns + Toddlers, the second is the Infantino Flip 4-in -1.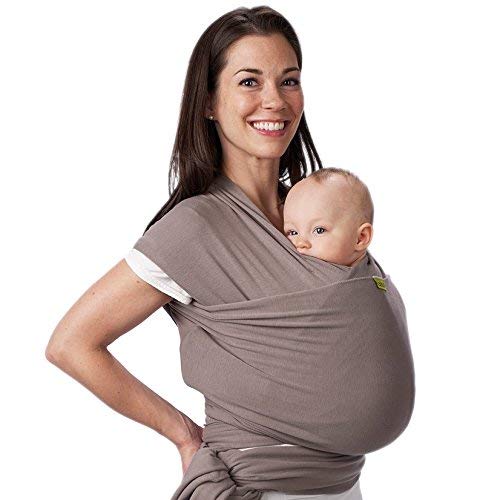 I prefer the Infantino carrier when doing housework, it feels more secure and I like the padded shoulder straps. I felt comfortable putting my two-week-old infant in it, while I worked.
Moby Wrap is great for being out and about shopping or traveling. Very secure, super comfortable, the only drawback is the bay gets really warm. Which is another reason I prefer wearing the Infantino carrier when I work.
You can't go wrong with either one in my opinion and the new mom will think of you every time she gets a hands-free moment to herself!
As a baby shower gift, again you can consider monogramming either before or after delivery.
4. Services Gift Card/Gift Basket for the new mom:
Gift Basket:
In all the excitement of having a new baby in the family, the one person who is very often forgotten is the new mom! Giving birth and being home those first few months with a tiny newborn is hard. Very hard.
You are stuck at home, you are exhausted and often left alone with a crying or colicky baby. I can't think of a more thoughtful or beloved gift then a gift basket made just for the new mom. Some items to include:
Shampoo and conditioner (her favorite kind if you know it)

Body lotion

Lipstick/lipgloss/chapstick

Netflix gift card
Snacks
If you are interested in giving a gift card, these are always nice choices for a new mom:
Massage: If you get a massage gift certificate, you would want to be sure this is a gift that will be used. Some individuals do not get massages and may not want to say anything so they will accept the gift but never use it.
Manicure: A manicure is a pretty safe bet. Even if it is something the mother-to-be does not spend on herself, it is something she will likely use.
Facial: Women get facials for many reasons. Some, to splurge on themselves and others to treat a problem and maintain their complexion. This is a gift that will depend on how well you know the mom-to-be.
Favorite restaurants: If you are familiar with the expectant mom's favorite restaurant, you can never go wrong with a gift certificate. One of my favorite things to do when I had a new baby was to order take-out at night while he slept.
5. Diaper Cake
Diaper cakes are extremely popular and offer many options.
You can create your own, purchase a diaper cake and customize it yourself or purchase a kit and make one from scratch. You can also find many ideas on social sharing sites, such as Pinterest.
If the expecting mom has a particular interest, there are also many themes you may want to consider (Disney, Super Heroes, sports).
What to read next: