Are you looking for ways to celebrate your baby's first Valentine's day? You are not alone!
Now more than ever, the holiday is not just for adults. From babies to teens and beyond, Valentine's day has a place in everyone's heart.
According to the National Retail Federation, an estimated 55% of Americans will celebrate Valentine's day in 2023.
When you have a baby there are so many amazing "firsts" to celebrate and your first Valentine's day as a family is no exception!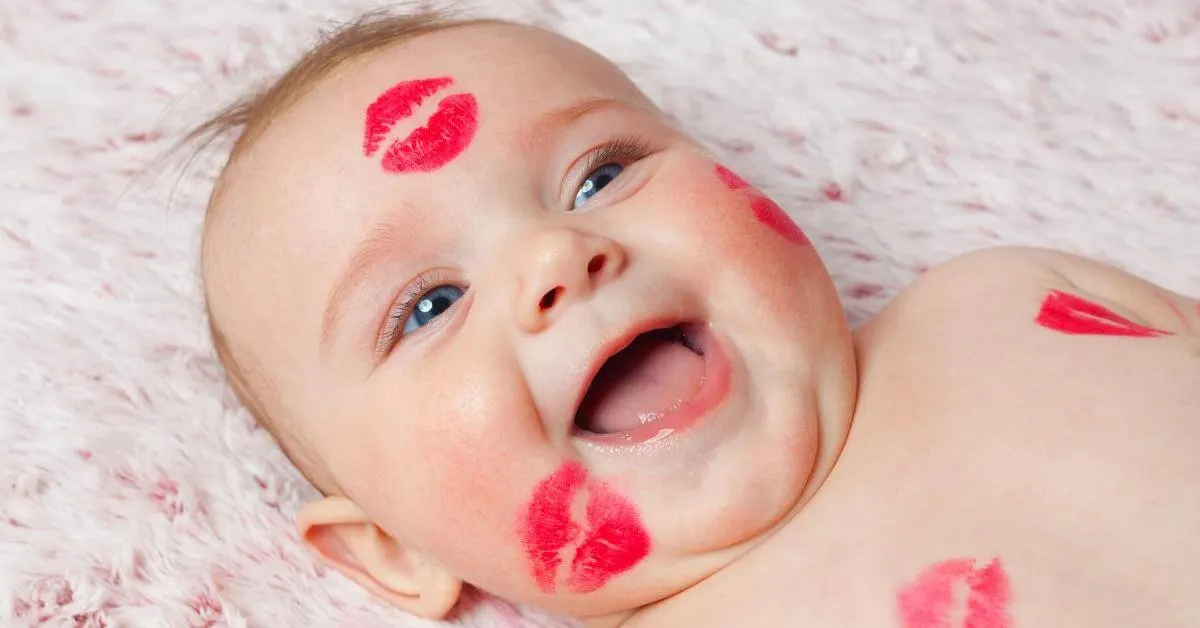 The 10 ideas we share below are simple to do. You can keep things as low-key as you want.
The whole idea is to celebrate your love and begin to create memories your child will cherish for a lifetime.
Photos, time spent together, and family traditions are never forgotten.
Over the Christmas holidays, my oldest and I went through his baby pictures together.
It was amazing to see how many happy memories it sparked for him.
I was really grateful that we celebrated and photographed so many holiday moments, like his first Valentine's day.
Even during the years when he was little and we were exhausted. Even when we didn't do anything big, it was memorable to him.
We love helping you find simple and low-stress ways to make your baby's first holidays magical and memorable.
10 Sweet ways to celebrate your baby's first Valentine's Day!
1. Dress up your baby in a cute baby's first valentines day outfit.
Dress your baby up for the holiday! Stores are filled with adorable Valentine's Day outfits for babies.
You can keep it simple and go with a one-piece romper.
That is my first choice with a new baby. It is OK to keep it simple.
Buy an outfit that is adorable for your baby and functional for Mom.
I love this Burt's Bees one-piece romper! It is just perfect for Valentine's day.
Burt's Bees Baby Rompers are 100% organic cotton, zip-up front (no dreaded snaps!), and machine washable.
They run a little large because they are made for sleep and play. So keep that in mind when purchasing.
They are an Amazon best-seller and you can read the reviews here.
For most of us, Valentine's day is one of the coldest and the snowiest months of the year.
These rompers are snuggly warm.
Keeping the baby safe and warm is a priority in the winter.
That is an excellent reason to choose a one-piece romper for your baby's valentine's outfit.
However, if you are looking for Valentine's Day photo outfits, these adorable outfits I found on Etsy might be what you are looking for.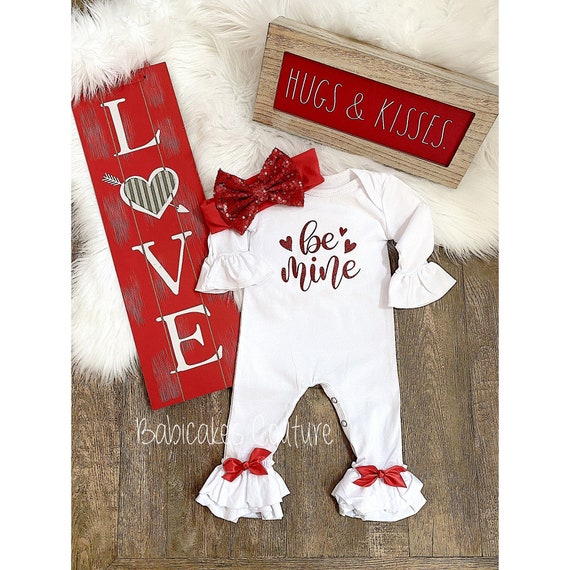 Newborn Girl Valentine Outfit, Be Mine Outfit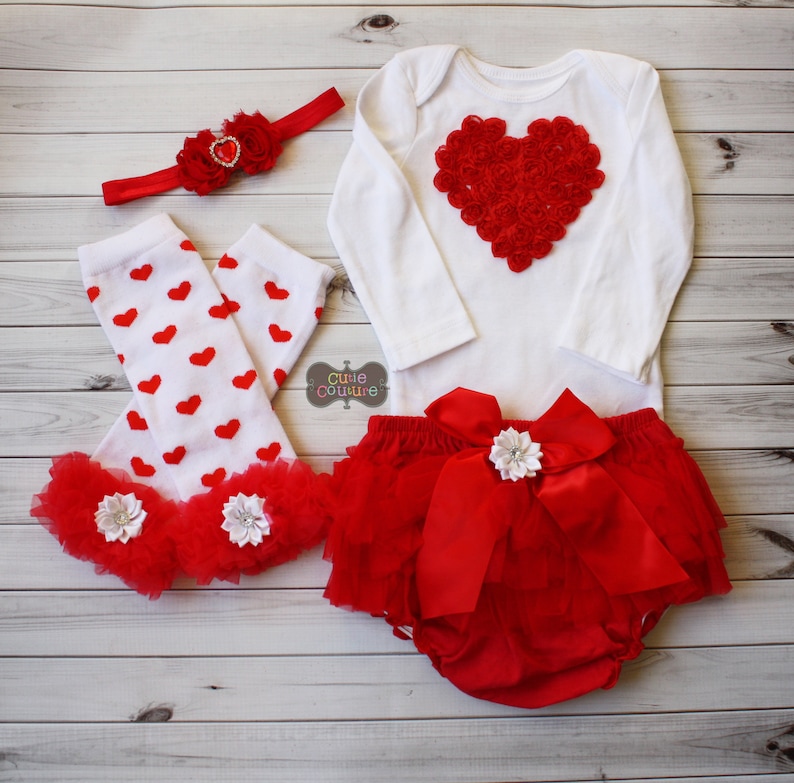 BABY GIRL 1st VALENTINE Set-Valentine's Day Baby Outfit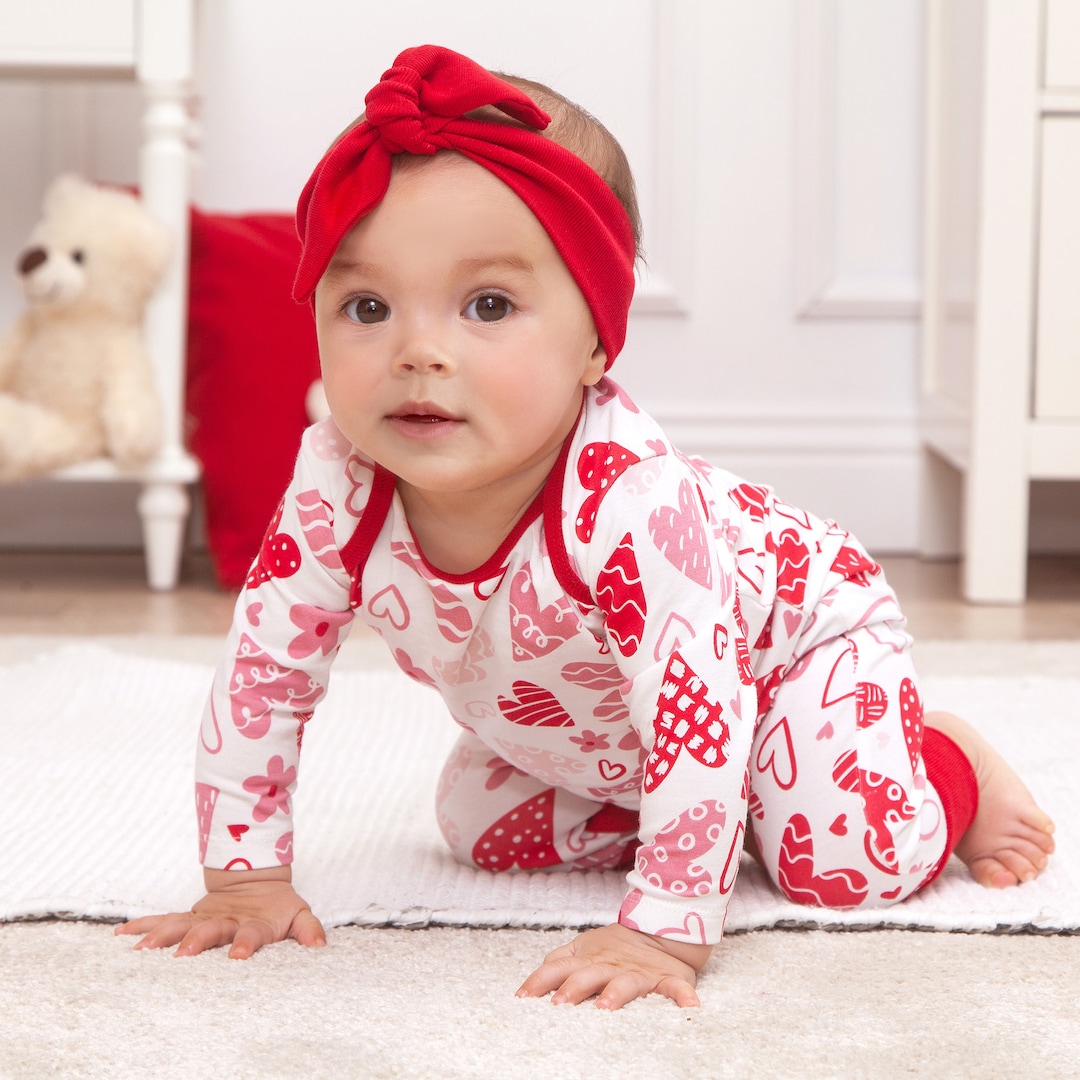 Baby Girl Romper Valentine Hearts Bamboo Cotton Ultra Soft
from: Etsy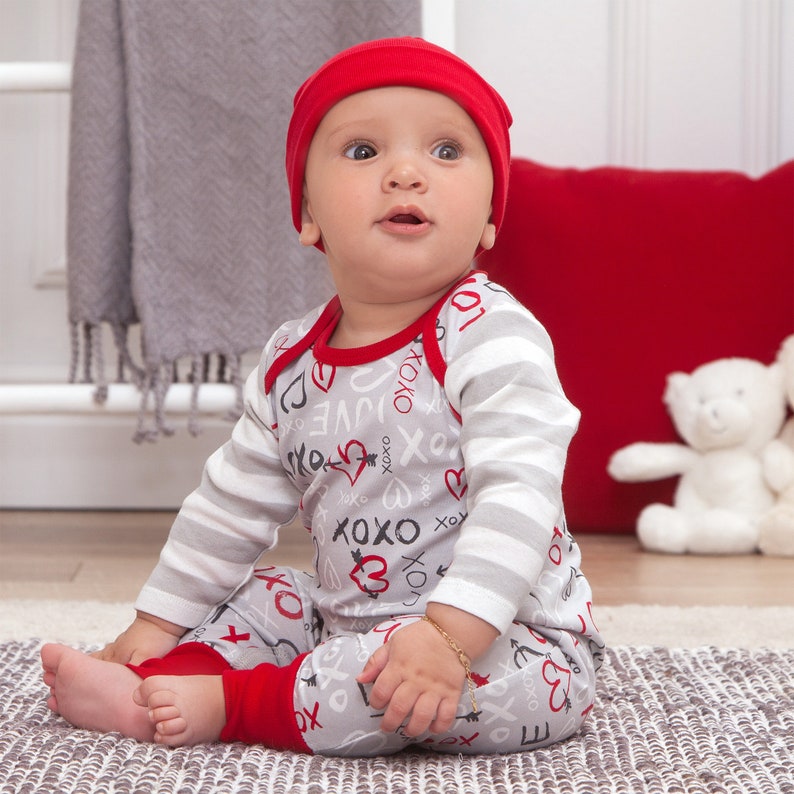 Baby Boy Romper Valentine XO Love Bamboo Cotton Ultra Soft
from: Etsy
2. Plan a baby's first Valentine's Day Photoshoot.
You can splurge and go all out on a professional photographer or take your baby's first Valentine's day pictures yourself.
Make sure your phone and/or camera battery are charged up and ready to go.
Your baby will grow fast and you'll cherish the photos you take when they are little, so take lots.
Your baby's mood can change in a snap. A happy baby at home can be an unhappy baby as soon as you get to the photography studio.
Try to arrange for the photographer to come to you and hire someone who has experience photographing babies.
If you decide to take the pictures yourself. Do it before Valentine's day. If you wait until the holiday to take pictures, things could easily go wrong.
Your baby could get sick. You could get sick. It could be a bad teething day.
Need some sweet Valentine's backdrop and prop ideas for your photos? I found these adorable ones on Etsy.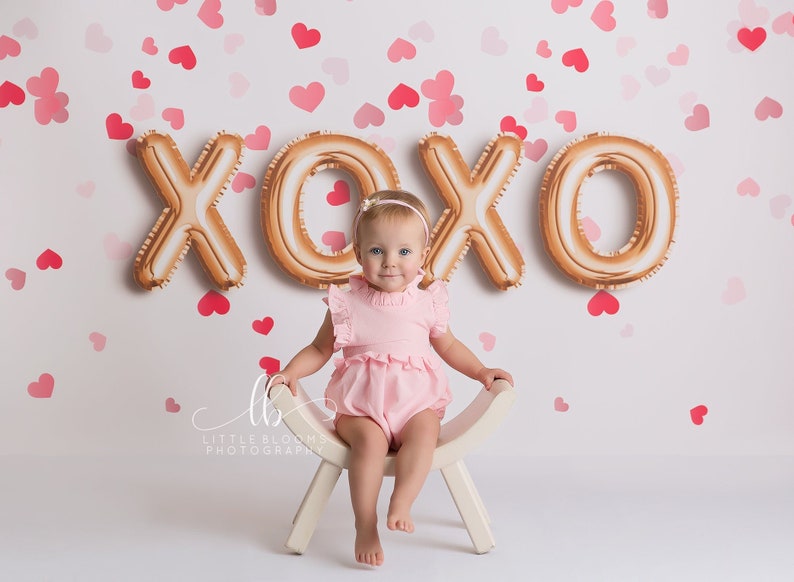 Valentine's Day Backdrop, Valentine's Day Photo Background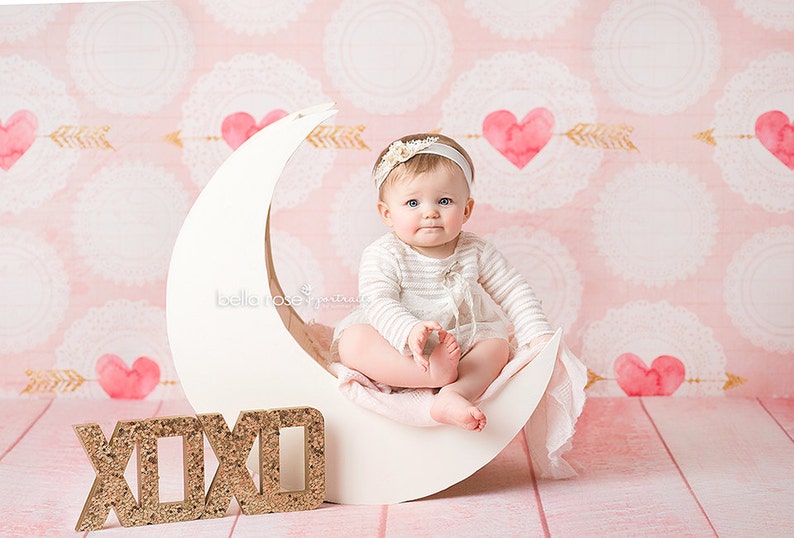 Valentine's Backdrop, Vinyl Photography Backdrop
Related: 10 Safety Tips For Baby's First Winter
3. Throw a baby Valentine's day party for your mom-friends or family.
Are you in a local mom-and-baby group? Invite your friends over with their babies for a little Valentine's day party. You can keep it simple and low-key.
If you want to score points invite the grandparents if they live close by too.
Hang up Valentine's Day decorations, and make (or buy!) some yummy Valentine's day treats and Valentine's party favors for your guests. You will be a hit with your mom group and mom friends!
Valentine's Day Party Decoration Ideas:
Etsy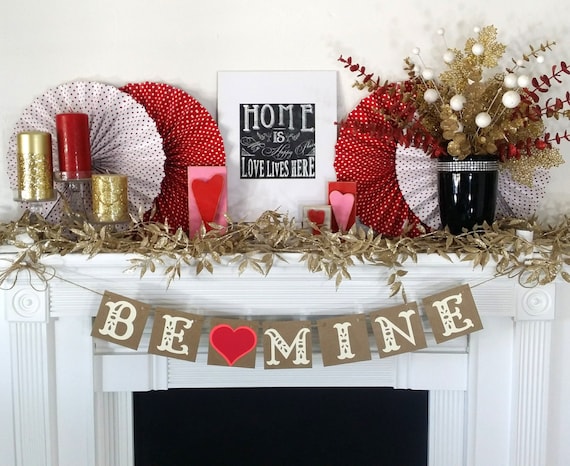 Etsy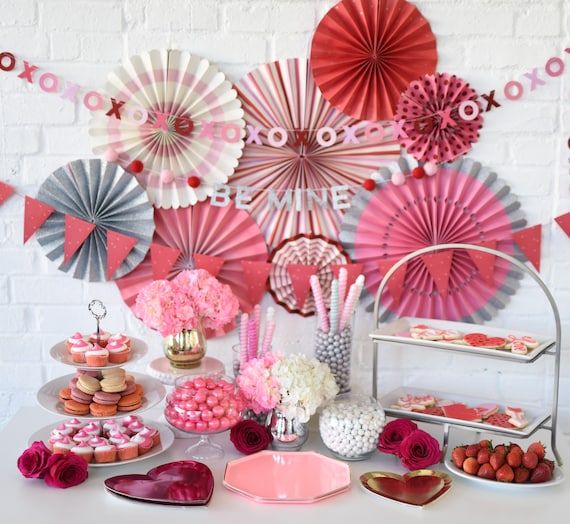 Etsy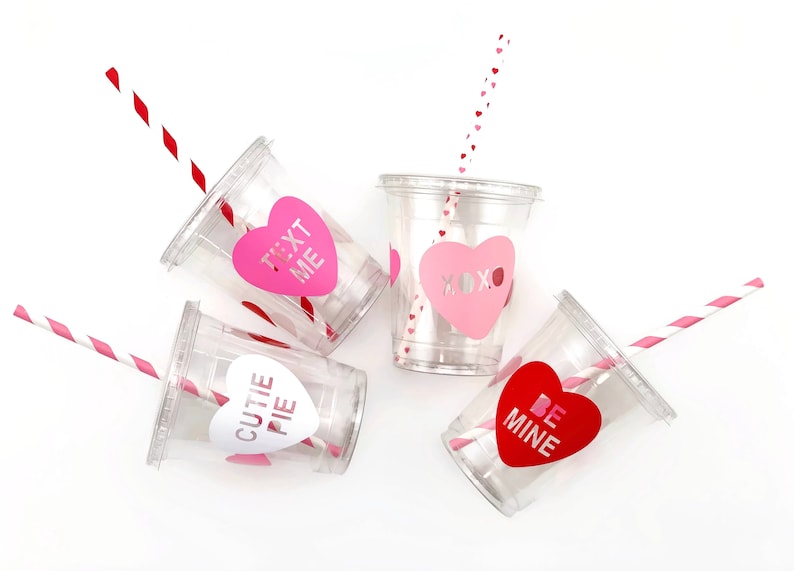 Valentines Day Party Cups – Valentine's Day Party Decorations
Etsy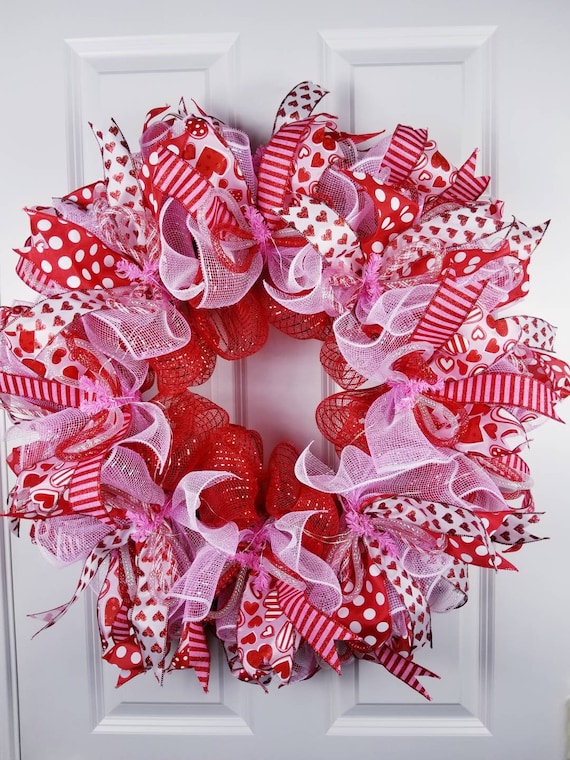 Valentine's Day Treats:
You can't have a party without food! We love these Valentine's day treat recipes that are sure to be gobbled up by your guests!
Shot Through The Heart Brownies – It's Always Autumn
Valentine's Crack – Sparkles to Sprinkles
44 Best Valentine's Day Treat Ideas – One Little Project
Hershey's Kisses Shortbread Cookies – The Cookie Writer
These are without a doubt the BEST shortbread cookies I have ever tasted! This is my go-to recipe for holiday cookies.
I adapted the recipe for Valentine's day and used Nestle Crunch candy hearts.
They melt in your mouth! Your guests will love them. Need a quick gift for your partner? They will be begging you to make them all the time.
The cookies take less than 30 minutes in total to make.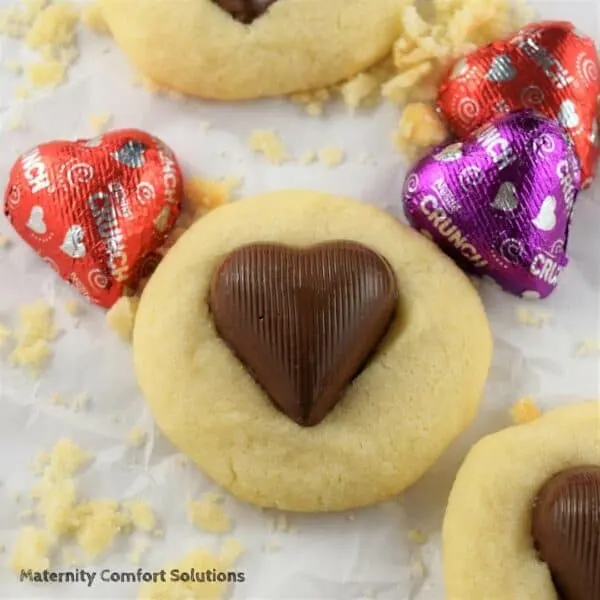 4. Decorate the nursery with colorful Valentine's day decor.
Babies love bright colors. For Valentine's day decorate the nursery and the rooms your baby spends the most time in.
When it comes to finding the cutest Valentine's day home decor my first stop is ALWAYS Etsy! I fell in love with these heart-shaped wooden blocks!
They are perfect for adding a pop of Valentine's color in the nursery.
You could also put the wooden blocks down low so your baby can enjoy them during tummy and playtime.
Etsy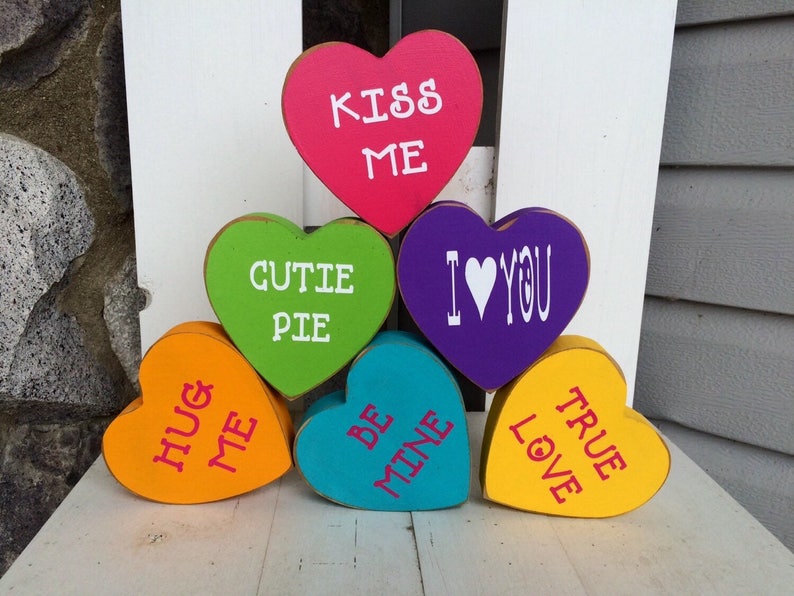 5. Spend the day snuggling with your little one.
That is what I wish I had done a lot more of when I had babies that weren't mobile yet.
If I could back in time there would be a lot more snuggles and cuddles, and a lot less time spent worrying about everything.
Your baby is going to grow so fast and you can't get that time back. So if spending the day cuddling on the couch sounds like the perfect first Valentine's day to you. Do it.
Take lots of pics though! You'll both love looking back at them many years from now.
We live in New England where the weather in February is cold and snowy or cold and grey.
My vote is for Valentine's day spent snuggling with your baby and partner.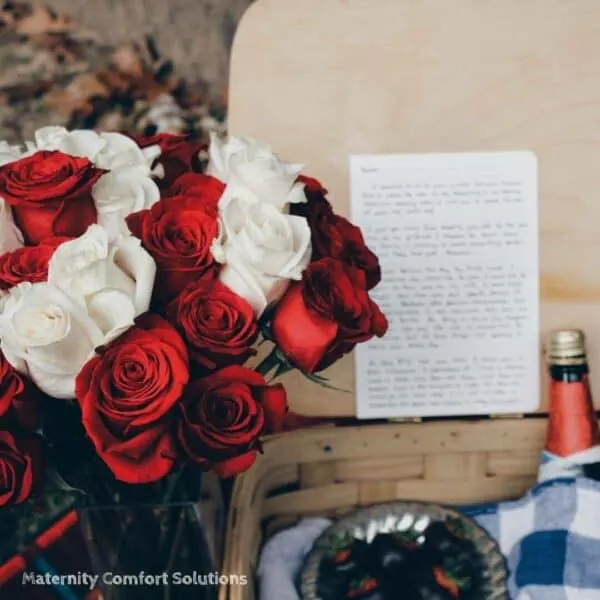 6. Start a holiday book basket.
Valentine's Day leads us right into St. Patrick's Day and Easter. Your baby's first Valentine's day is a great time to start a holiday book collection.
Fill the basket with seasonal books you can read to your baby.
It is never too early to start reading to your little one.
A couple of books our kids have loved over the years are below:
llamallamailoveyou
LovefromTheVeryHungryCaterpillar

HappyValentine'sDay,Mouse!
LoveMonster
PetetheCatValentine'sDayIsCool
When you start collecting children's books, you need a place to keep them. I love using storage baskets for baby and toddler books.
7. Give your baby a Valentine's Day gift.
You can't give your baby chocolates or flowers on Valentine's, but you can give them a gift they will love!
I found these amazing wooden toys for babies on Etsy: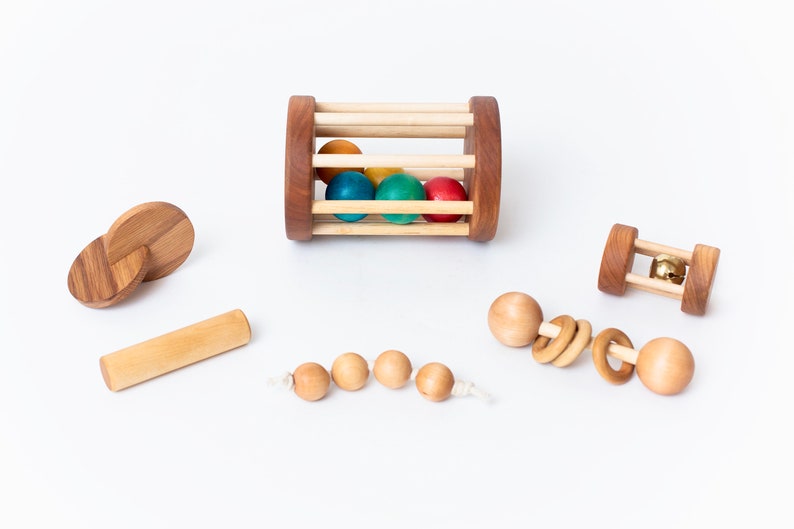 Montessori Baby Set of 6 Toys — Montessori Infant Set — Motor Development Set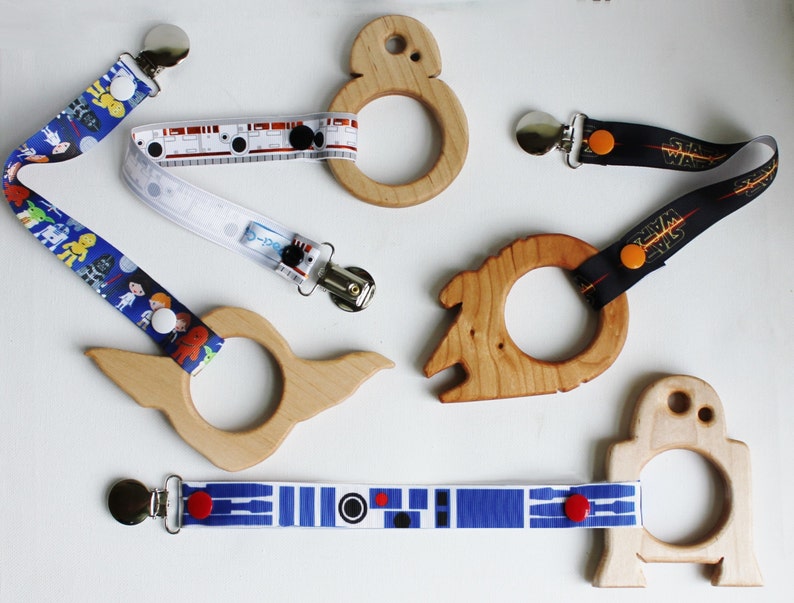 Star Wars Teether with Clip | Yoda Teether | Millennium Falcon Teether | bb8 Teether | R2D2 Teether| Wooden Star Wars Toy | Star Wars Baby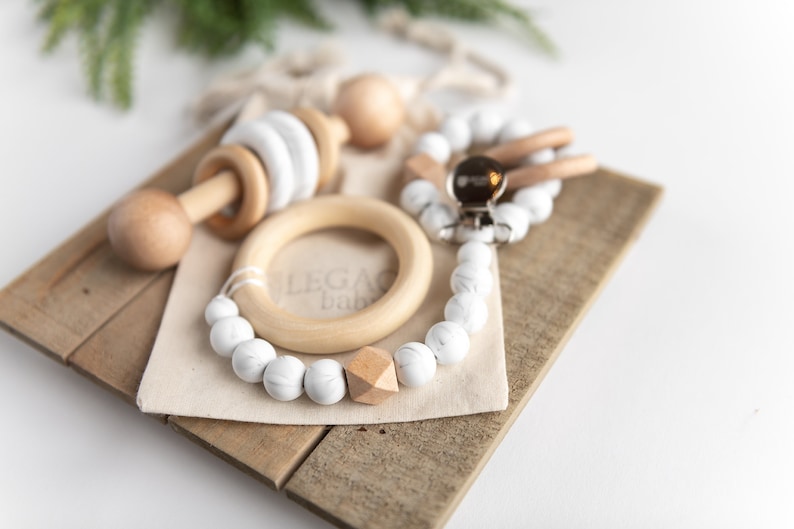 Gender Neutral Baby Gift for All-Natural Baby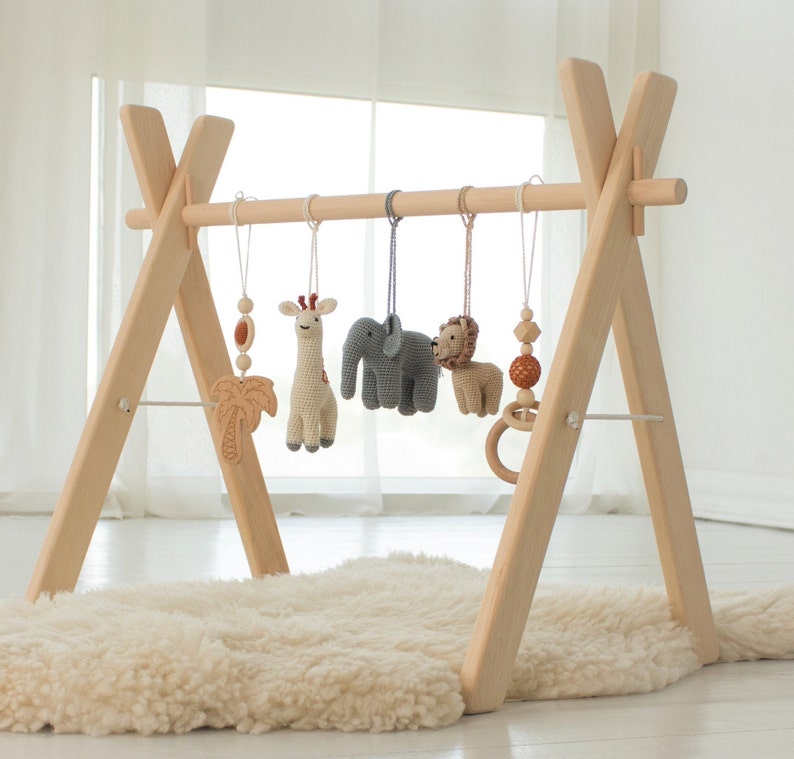 Safari baby play gym – Wooden baby gym with toys – Infant activity center – African animals. Montessori. Gender neutral.
Ideas for Practical Valentine's gifts for babies:
Our kids have always loved bath time and I LOVE the Tubby Todd Bath Co. Have you heard of them? The best baby care products for hair and skin.
A practical gift that will help keep your baby's skin moisturized.
Your baby's skin can dry out in the winter from the heat indoors. The Tubby Todd Bath Co. products are made for babies with sensitive skin.
8. Take time to connect with your partner and celebrate your love.
Valentine's Day when you are dating usually means getting dressed up, going out to a fancy dinner, and expensive gifts.
Having a baby changes everything.
All of a sudden life is all about your baby.
Couple that with sleep deprivation, busy schedules, and lousy weather. It would be no surprise if you wanted to skip the holiday altogether.
Valentine's day celebrations don't need to be big elaborate events.
You can stay home, get cozy on the couch, enjoy some hot chocolate, and binge-watch your favorite show together.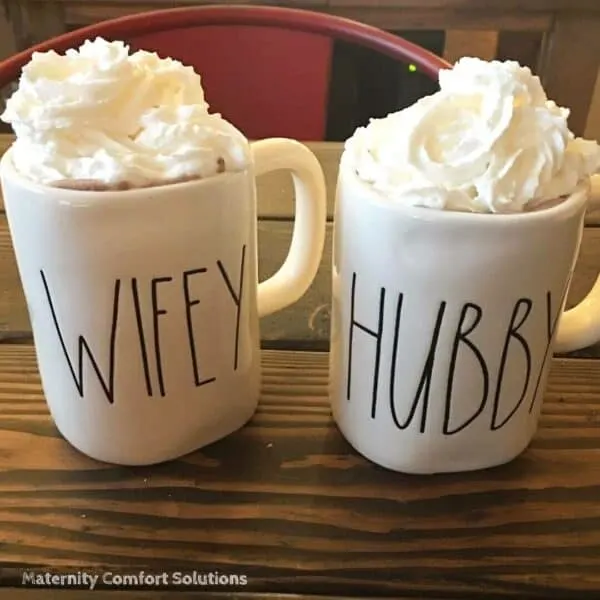 Another easy idea for Valentine's day is, Order your favorite take-out and eat dinner in bed together.
Celebrate Valentine's day in a way that doesn't leave you exhausted.
That in itself is an amazing gift to each other.
Let your partner know that you are OK with a low-key Valentine's Day.
9. Don't stress out about the first Valentine's day with your baby.
Relax and have fun with your baby. Enjoy the day even if things don't go as you expected.
If you want first Valentine's day pictures, I always suggest doing the photos before Valentine's day. It is one less thing you have to worry about.
If the day doesn't go as planned, you already have pics for the grandparents.
The baby might get sick or be fussy on Valentine's day. You don't know.
So plan ahead for the things that are most important to you about the day. Then chill. Some things we have no control over.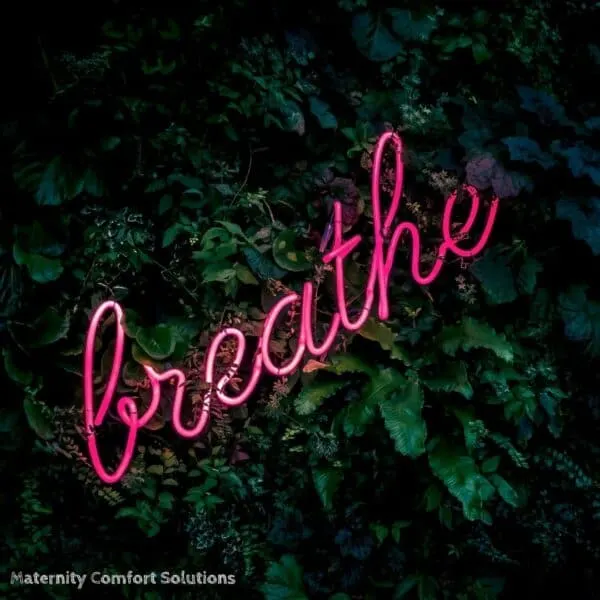 10. Start a new family tradition that your baby will grow up to cherish every year.
Your baby won't remember their first Valentine's day, but you will.
Start a tradition that your family will look forward to each year.
Bake a special Valentine's treat
Make homemade bird feeders
Give each other homemade Valentines
Donate to a cause you love
Those are the things your child is going to grow up remembering and looking forward to.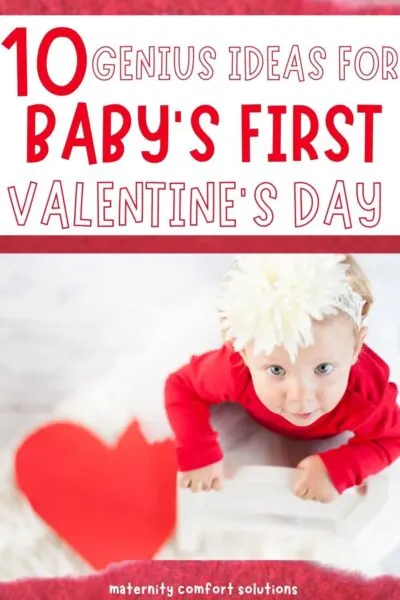 How do you celebrate baby's first Valentine's Day?
You can celebrate your baby's first Valrntine's day as simply or as elaborately as you'd like!
I always go for simple.
We live in New England and February is the worst month of the year.
It is always bitterly cold and snowy.
So I planned to celebrate my children's first Valentine's days low-key and at home.
I buy them a cute outfit and a gift and plan a special dinner at home with my husband.
You could plan to stay home or celebrate with friends and family.
You might want to buy or make your baby Valentine's day present.
A great way to spend Valrntine's day with your baby is to stay in your PJ's all day and snuggle together!