Updated August 3, 2022

Are you looking for fun outdoor winter activities for toddlers?
We are sharing the most popular outside winter play ideas for toddlers!
Toddlers NEED to get outside to burn off excess energy and move their bodies.
Outdoor play is essential to healthy toddler development.
Outdoor play may help improve your toddler's appetite, willingness to sleep, and behavior.
Sounds great right?
Let's explore some ideas for making the most of your toddler's outside time.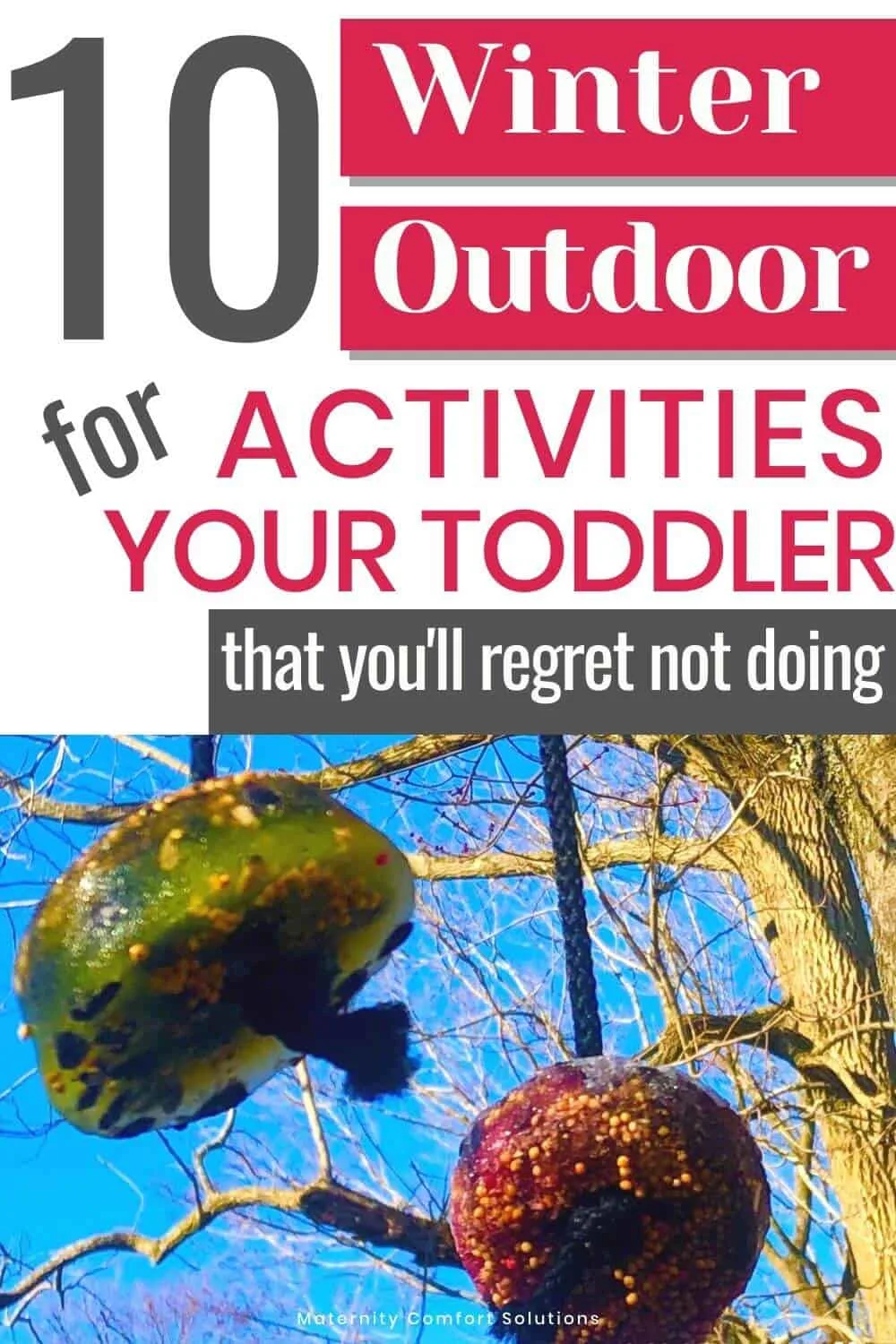 This post contains affiliate links. You can read our affiliate disclaimer at the bottom of this post.
Fun Outdoor Winter Activities For Toddlers
1. Go sledding:
Sledding is a classic kid's activity!
Two-year-olds love sledding. As long as they are warm and comfortable.
Sledding is a great form of exercise and is always an exciting activity especially when you can arrange trips to different places.
For toddlers, a fun time sledding can be as simple as being towed or pushed on a sled.
One of our favorite things to do is to take a walk when it is snowing out and pull our kid's in their sleds.
It is also the safest way to start your toddler out on a sled.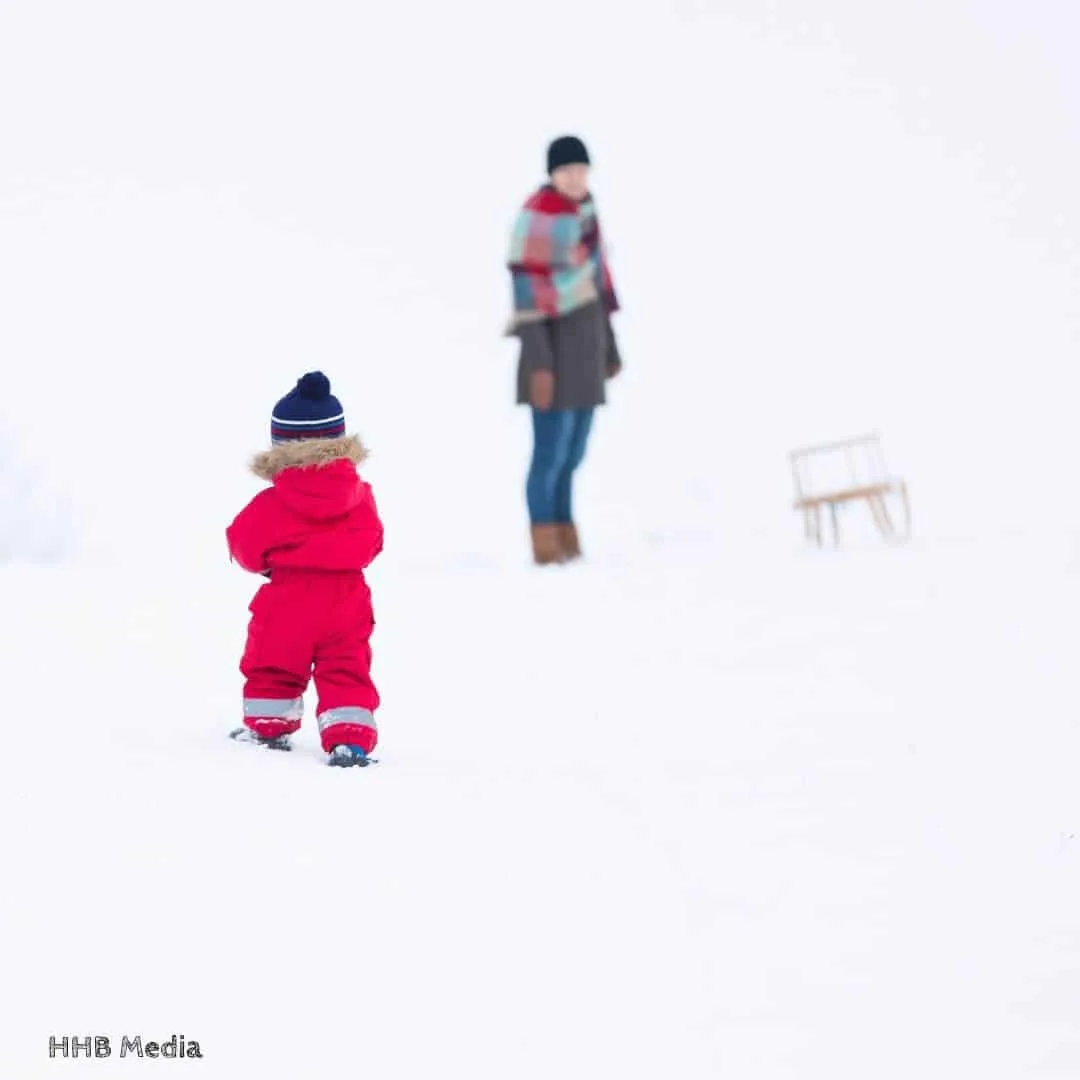 As with any outdoor activity involving toddlers, safety is always first and foremost.
Make sure you stay on very simple hills and always have a rope attached to the sled.
The day will come soon enough when you will be able to let your children sled on their own.
👉 We love this sled for toddlers and my nephew has the same one and loves it!
2. Build A Snow Fort
One thing we know for sure, toddlers love forts of any kind.
They like the secure feeling of being able to go inside a structure that they feel is their own.
Building a snow fort can be a big project so you might want to scale things way down at first.
You could build a snow fort with a big pile of snow, make one out of snow blocks, make a maze, or a tunnel with more than one room.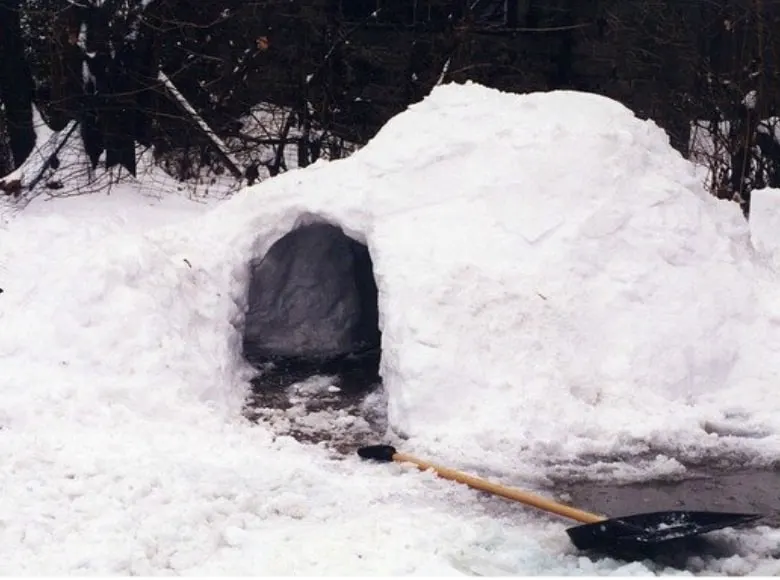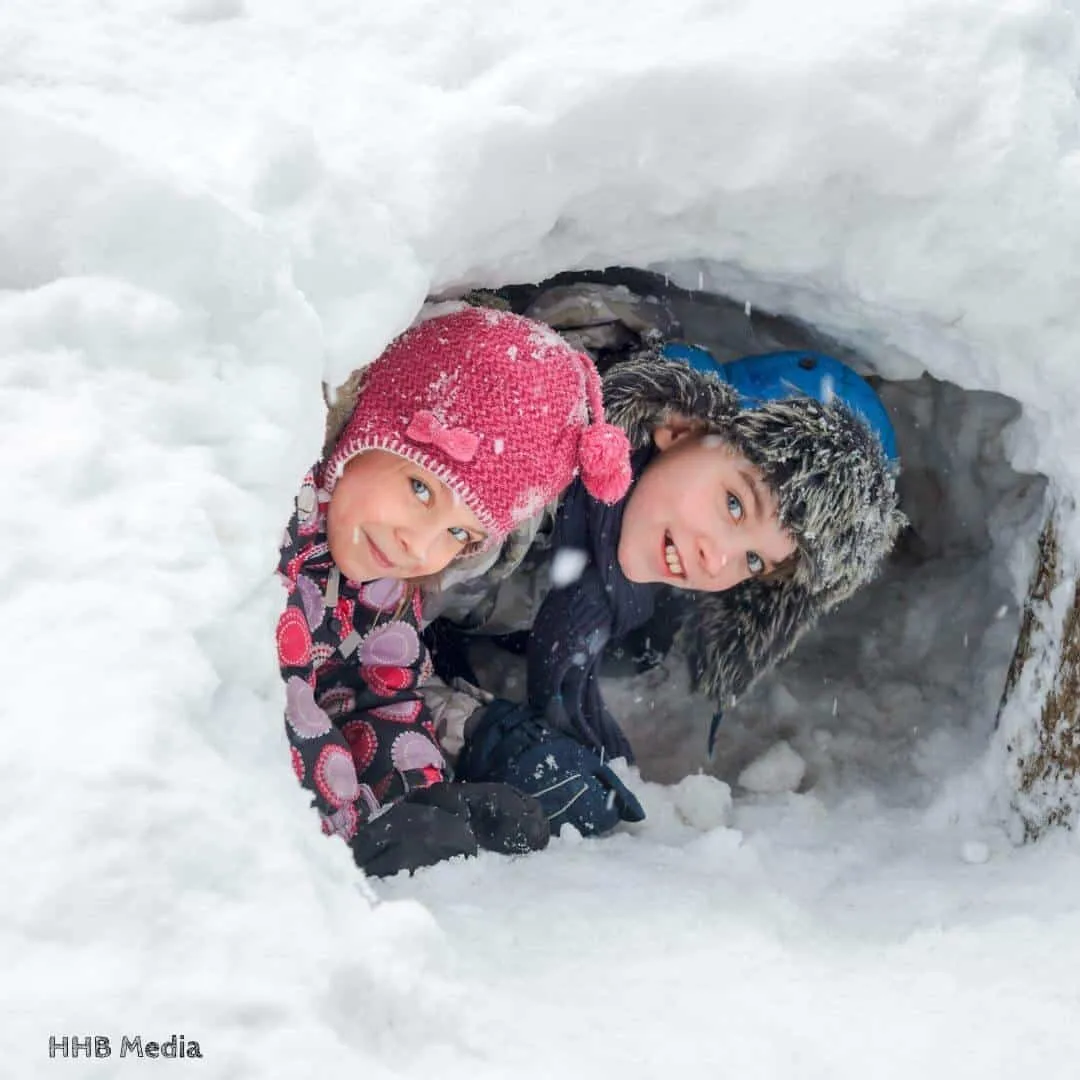 3. Take a trip to the zoo.
There are many zoos that are open year-round! The animals are often out and more active than they are in the heat of the summer.
Dress your little ones and yourself up warm and enjoy a fun afternoon at the zoo.
Zoo admission is generally discounted in the winter months too!
Don't forget to check to see if any of the Zoos in your area do any special Holiday programs like Zoolights at Christmastime.
February school vacation week can be a great time to go to the zoo.
It will be more crowded but the zoo may have special programs available because of the school vacation.
You might find the polar bears out playing or a Snow Leopard!
Snow Leopards are found high in the mountains of Asia, and they love the snow!
Many zoos have programs aimed at saving these endangered bears and cats from extinction. You might even catch one playing in the snow!
Mommy Poppins is the best resource for finding toddler activities in your area. You can use the search feature to look for zoos in your area that are open during the winter.
There is no end to the fun you and your kids could be having today!
When you get home from the zoo have some hot chocolate and snuggle together while reading a zoo themed book.
Our kids love these books, we think yours will love them too.
[content-egg module=Amazon template=grid next=3 hide=price cols=3]
4. Go watch large snow removal equipment.
Plows and sanders and dump trucks! Oh my! Children of all ages LOVE watching large snow removal equipment in action.
Dump Trucks, Frontloaders, and Bulldozers are so much fun to watch in a snow storm.
Beeping noises, bright lights, and lots of moving parts make them irresistible to toddlers and some parents too.
Children love all types of construction vehicles.
But there is something special about seeing big trucks with plows pushing snow!
5. Teach your toddler to ski.
Teaching your toddler to ski is a great idea. With their low center of gravity and lack of fear, they tend to tear up the slopes in no time.
Kids who start skiing at a very young age are often expert skiers by the time they are teens.
Adults, on the other hand, take much longer to learn how to ski. This is because with age we become more cautious and fear getting injured.
Though skiing is an expensive sport, it is affordable for toddlers since they can learn the basics without going to a ski resort.
Since safety is most important, you do want to get quality ski equipment.
The good thing is, there are many second-hand shops and swaps where you can get good equipment since it only lasts one season.
You want to avoid buying inexpensive equipment at a department store.
The equipment is more dangerous since your child will not have any control.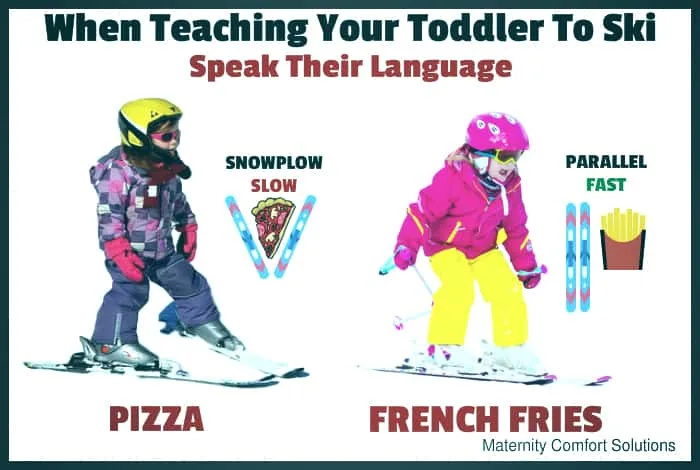 How to teach your toddler to ski on a budget:
1. Always remember that your toddler doesn't care about having the best of anything.
You'll have plenty of time to deal with this issue as your children grow up.
2. Two-year-olds are just excited to be outdoors burning off their seemingly endless supply of energy.
Should your toddler like skiing, parents will pay the price later when your older child will only want the latest trending gear available.
Even at this stage, you can defer buying expensive equipment by buying second-hand equipment.
3. Start teaching your toddler to ski in the backyard.
Take advantage of their limited expectations.
Soon enough they will be telling you what they want.
4. Make sure your little one is dressed warmly.
You want their first skiing experience to be enjoyable.
If not, it can have a lasting effect on their interest to try skiing again.
5. It can be exciting to introduce your toddler to skiing.
Make sure you start slow and limit the time.
More than anything, you want the experience to be a positive on
6. Do snow painting.
Snow painting is an easy outdoor activity for a toddler that we bet you haven't tried!
If the sledding, snowman-making, and snow fort building isn't your toddler's thing (or yours!), snow painting is another way to get your toddler outside to play.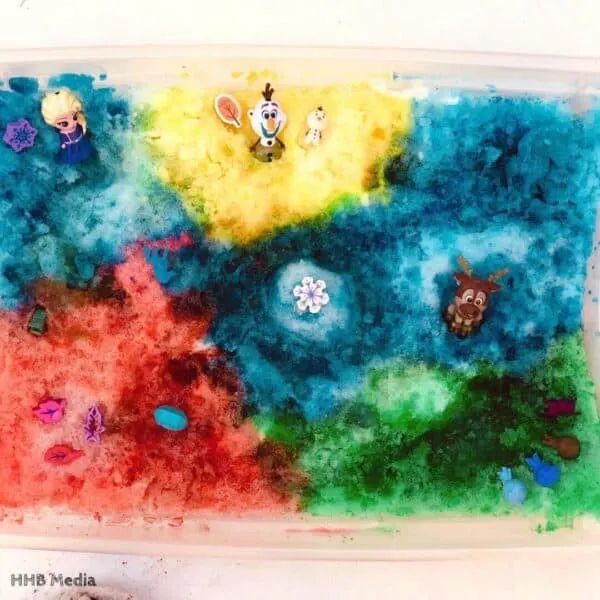 Snow painting is a very simple activity that can capture the attention of your toddler for hours.
Very few supplies are required once you have had a snowstorm to set the stage.
Supplies:
A flat plastic bin about 6 inches high.
Food coloring (Red, Green, Blue, Yellow) and 4 small plastic bins to mix the colors with water.
Paintbrushes wide sponge brushes are the best.
Plastic objects to go along with a particular theme. (We chose the Frozen II theme.)
Snowstorm
Instructions:
1. Fill the 4 plastic bins with water and mix in paint or food coloring.
Blue, Green, Yellow, and Red, work well together.
2. Fill the large flat plastic bin with a layer of snow, about 4 inches deep.
3. Find plastic objects that go along a theme your child enjoys. We used Frozen 2 characters.
4. Use sponge brushes to paint the snow … Sponge brushes hold a lot more water
6. Let your toddler paint their masterpiece in the snow!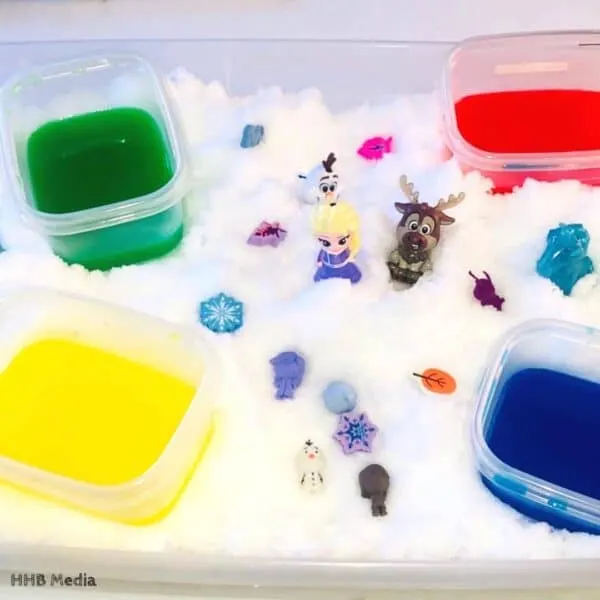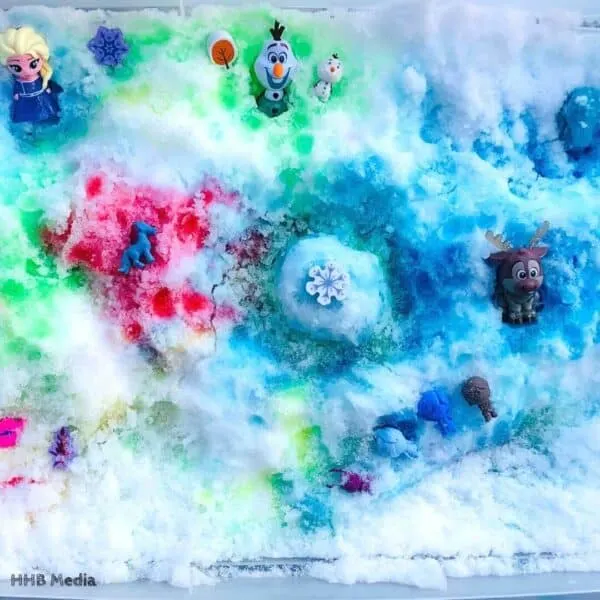 Your child can create unlimited "themed" snow painting scenes.
Our kids have created snow painting "worlds" from:
1. Star Wars
2.Frozen 2
They don't need any fancy themed toys though. We have used cups, bowls, wooden spoons, and beach toys!
Get creative and introduce your toddler to the Color wheel.
Perhaps this might be a little advanced, but the visual color changes will likely keep their interest.
Paint one color over another as the red over blue was used to make purple for the Frozen theme.
See how many colors can be made using the four primary colors in this activity.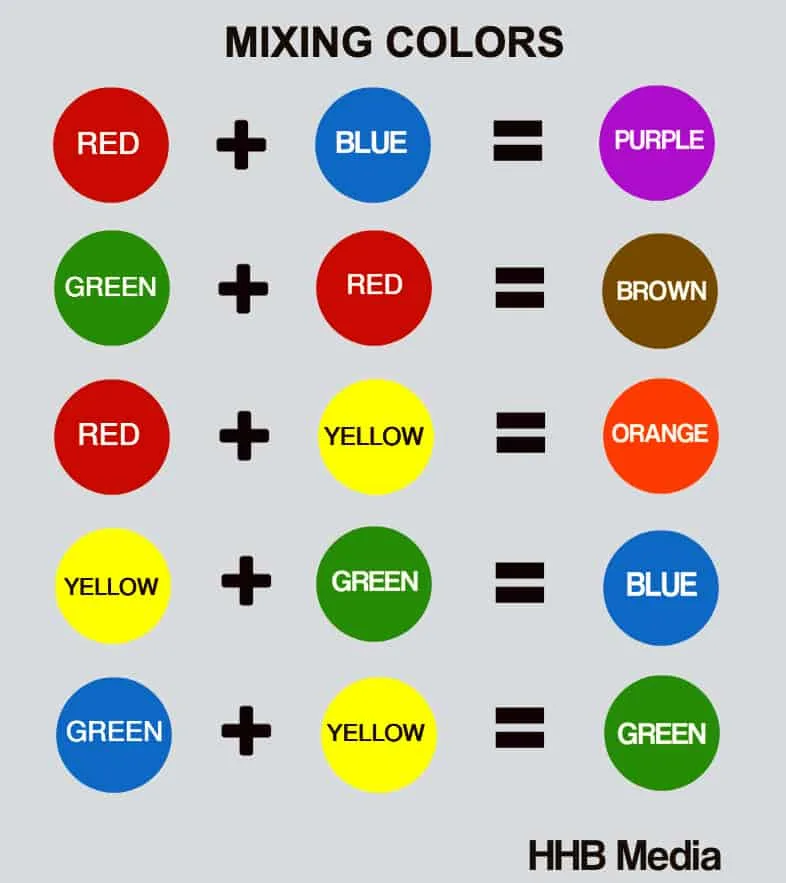 [content-egg module=Amazon template=grid next=3 hide=price cols=3]
7. Make wild bird feeders
This is one of our favorite February activities to do in February for National Wild Bird Feeding Month.
These are frozen wild bird feeders. We make them with fresh blueberries, raspberries, and birdseed.
As they melt the birds come to eat the fruits and seeds.
[content-egg module=Amazon template=grid next=3 hide=price cols=3]
Frozen Wild Bird Feeders

Frozen Wild Bird Feeders
8. Make a snowman: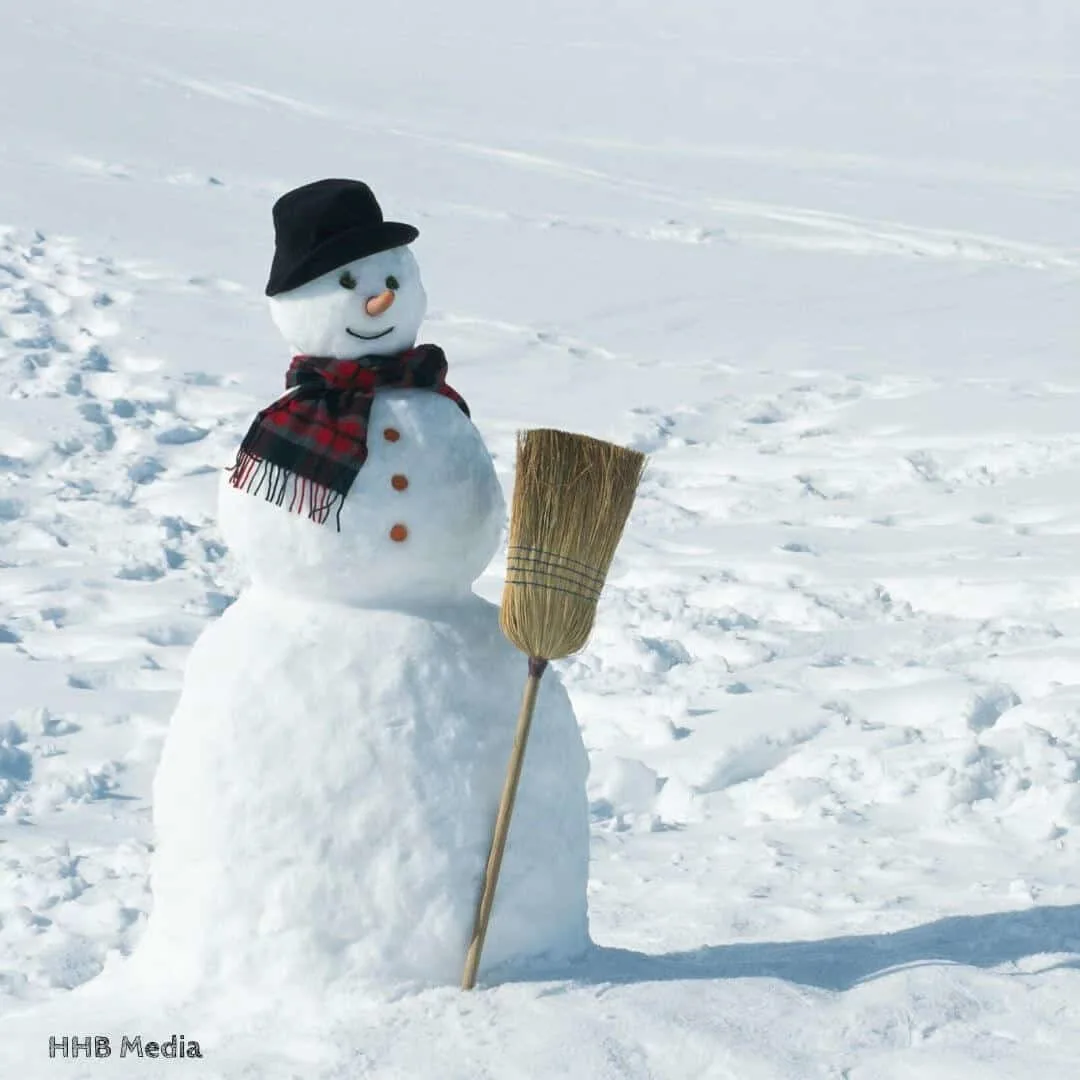 A lot has changed when it comes to making a snowman. Now, there are so many themes and characters available.
Toddlers can now spark their imagination in ways we thought possible.
A fresh snowstorm suddenly becomes a toddler sensory activity just waiting at your front door.
Here are some snowman decorating ideas your child will love:
1. Perfect Snowman Decorating Kit:
Perfect Snowman Decorating Kit
2. Outdoor lights
Use outdoor Christmas lights to bring the snowman to life.
Christmas String Lights, 69.6ft 300 Count Christmas Lights
9. Go on a nature walk and look for animal tracks in the snow.
Nature walks are fun at any time of the year. They are even more fun when you can see animal tracks in the snow.
Get a book about animal tracks and see if you and your toddler can determine what kind of animal left the tracks.
Look for size, claw marks, and depth. Look for the number of toes or toe pads.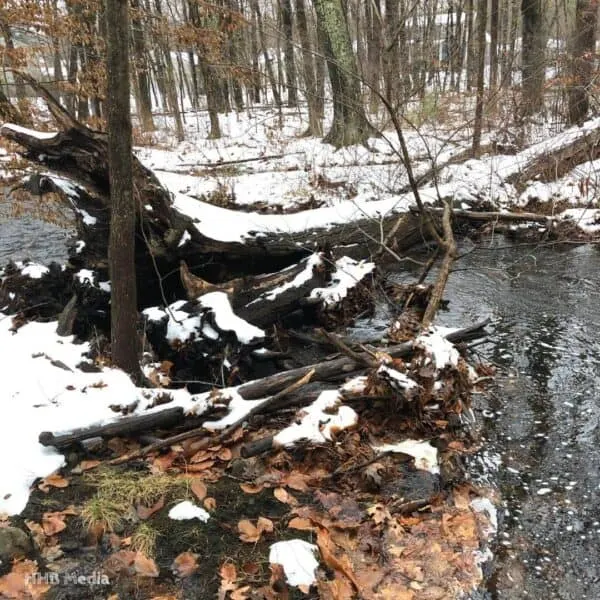 [content-egg module=Amazon template=grid next=3 hide=price cols=3]
Animal tracks in our yard.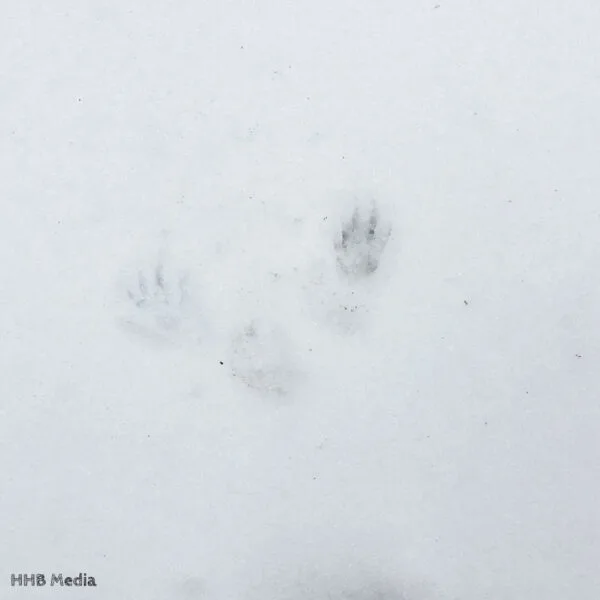 Some tracks aren't animals!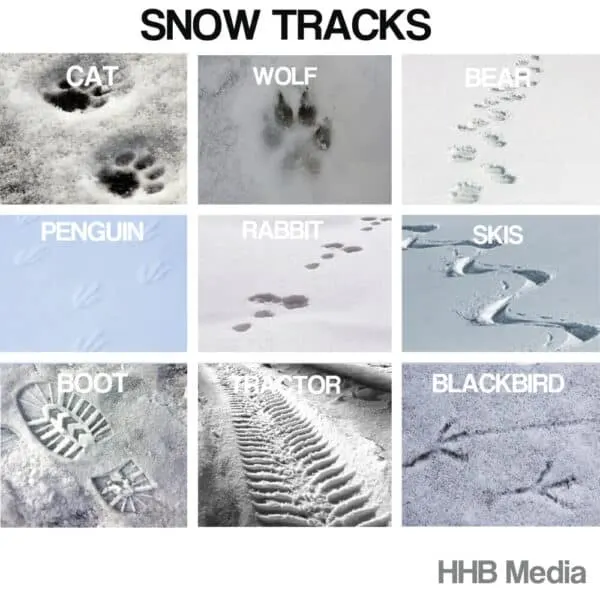 10. Get a Snowball maker:
As long as there are kids, there will be snowballs and snowball fights.
As parents, we may not like snowball fights but it's not likely we are going to be able to stop them. But snowballs are not only for fights.
Snowballs are at the core of any snow project be it a snowman or snow fort.
Why not make it easier for your toddler to crank them out 2 at a time:
Remiawy Snowball Maker for Kids
Remiawy Snowball Maker for Kids
Bonus: Repurpose Your Christmas Tree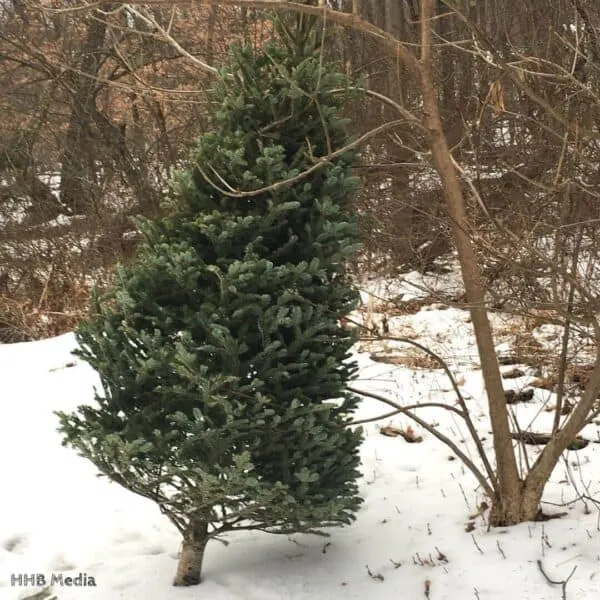 When you take down your Christmas tree, there are still many ways to repurpose it.
Ecological donation – Find out where you can donate the tree to be turned into mulch.
Donate to a farm with goats if you don't have any– Christmas trees make a yummy snack for goats!
Make a sanctuary in your backyard – If you have the land, you can repurpose your tree into a place to hang homemade bird feeders.
Conclusion
We hope you are inspired by our outdoor winter activities for toddlers!
Dress your toddler appropriately for the weather (layers are best) and head outside!