Updated August 3, 2022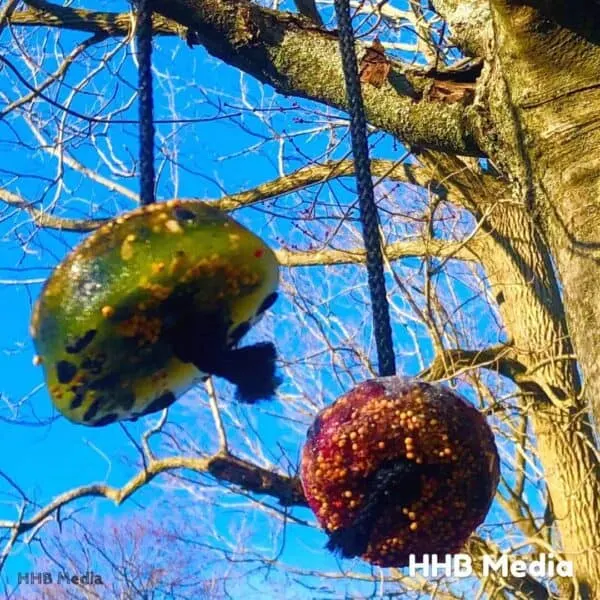 Are you looking for an easy and fun winter toddler activity? Today we are sharing one of our favorite winter activities for toddlers: a frozen sun catcher bird feeder.
We love being out in nature and the winter is no exception.
Even if you are not a winter lover, toddlers are full of non-stop energy, and one of the best ways to burn it off is to get them outside.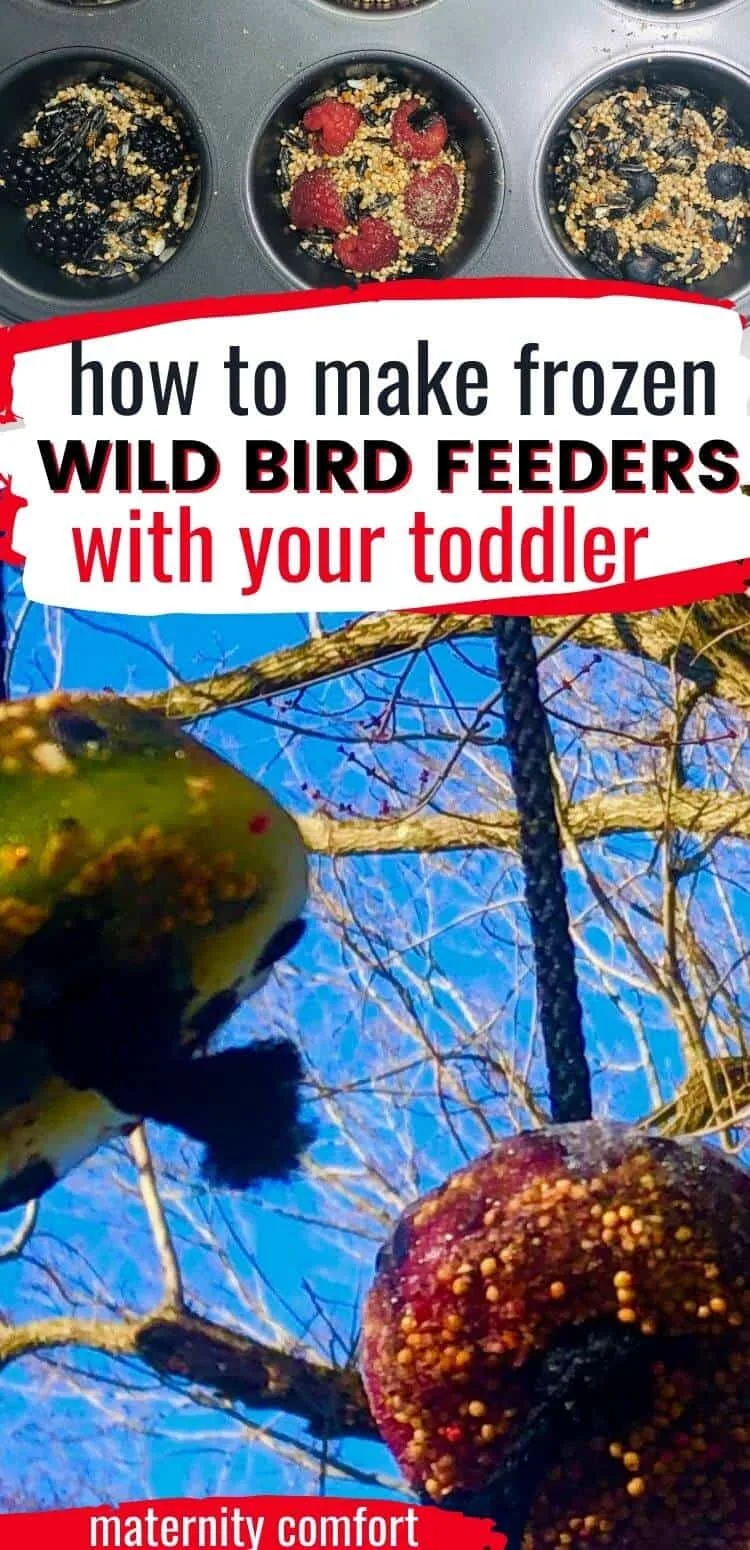 Spending an hour or two outdoors every day even in the winter is critical to toddler development.
But if the weather outside is frightful and you keep your toddler inside safe and toasty warm that's pretty essential to their development too!
That's one of the reasons we love this activity.
You make it inside in one day.
Then the next day you can decide if a super quick trip outside to a tree in your backyard to hang your frozen birdseed feeder or if spending more time playing outside, taking a nature walk, and looking for more places to hang your bird feeders is safe to do.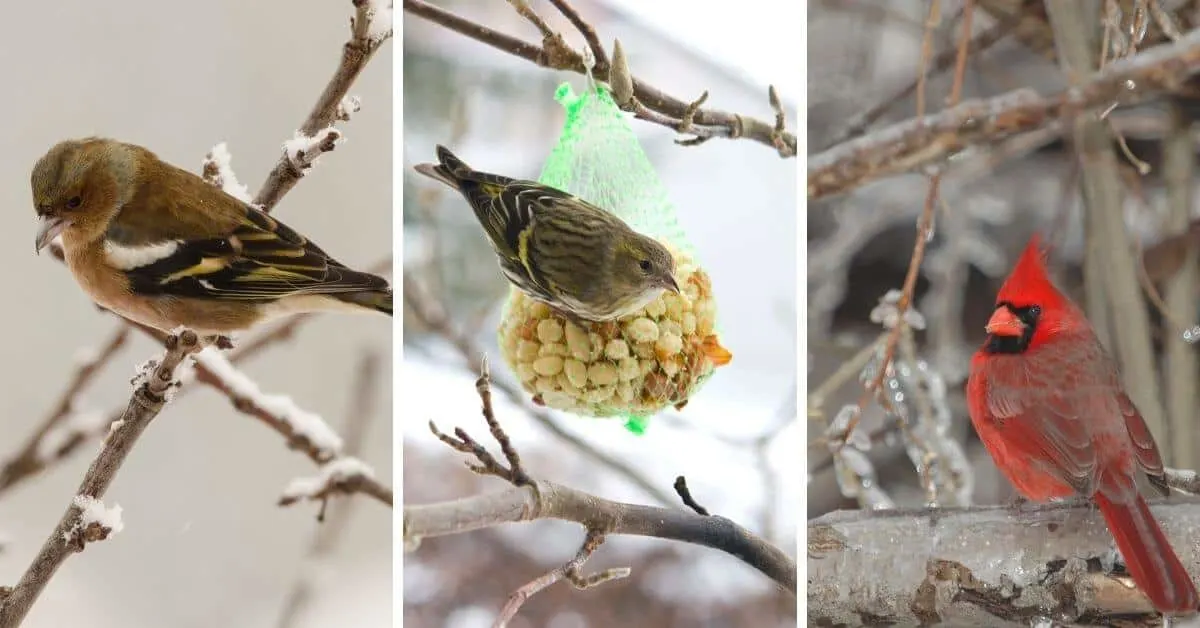 You can make this anytime in the winter and it would be a sweet holiday gift to make for the birds in your yard.
We make them in February because the month of February is National Wild Bird Feeding Month.
It was established in 1994, by an Illinois Congressman named John Porter.
February is brutally cold in much of the United States and many wild birds live in the harsh winters in the Northern parts of the country.
Wild birds face a shortage of food during the winter months.
Making frozen birdfeeders encourages feathered friends to visit your yard to eat and allows your toddler a chance to see many different types of birds.
Bird Watching is a fun hobby to enjoy with your toddler. Get started bird watching during National Wild Bird Feeding Month.
[content-egg module=Amazon template=grid next=3 hide=price cols=3]
It is a guaranteed boredom-busting activity for toddlers that can be done inside or outside.
If your toddler has a case of cabin fever, this activity is a sure-fire cure for a bored and active toddler.
When we decided to do this project we had a small window of sunny cold days expected before another snowstorm hit.
It worked out perfectly, the day we hung the feeders there was plenty of sunshine and clear blue skies.
I'm so glad we got them made and hung before it snowed again.
If you've never made a birdfeeder before, it can take a few days for birds to find your feeders, so don't be discouraged if they don't come right away.
This is a really fun winter activity for toddlers.
It would also be fun to hang these feeders right after a snowstorm, the wild birds in your area will love their birdfeeder treat even more.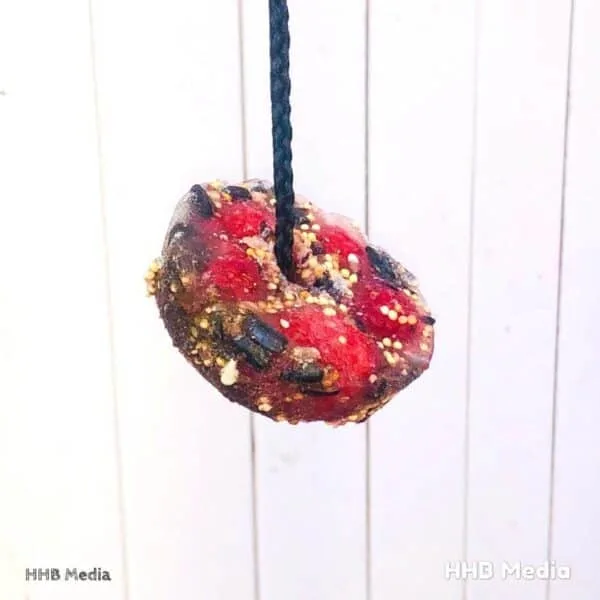 Frozen Suncatcher Bird Feeder
Follow a few simple steps to make frozen bird feeders to hang on trees in your yard or neighborhood.
To make this toddler activity you will want to have the following materials ready to go. Particularly since the project can melt fairly quickly.
Supplies:
Muffin tin or small bundt pans
Water
Twine
Birdseed (fine seed is better than sunflower seeds)
1/4 " Drill
Fruits that are small and colorful when in direct sunlight. (raspberries, blueberries, blackberries).
Directions:
1. Fill the individual muffin tins with an ⅛ to ¼ inch of birdseed.
2. Add one type of berry to each cup until the cup is half full.
Our tins got a little overfilled with birdseed but don't worry if your toddlers go a little overboard on the birdseed and berries.
They will still freeze fine.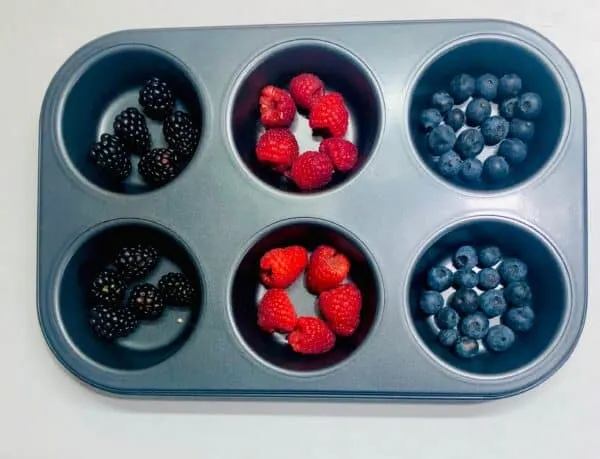 Fill each tin with the berries of your choice. We used blackberries, raspberries, and blueberries.
Filling up each muffin tin gives your toddler the opportunity to improve their fine skills, counting skills, and color recognition.
We used small scoops to fill each tine with birdseed.
Our tins got a little overfilled, but they still froze fine.
Pouring and transferring are other fine motor skills your toddler can practice through this activity.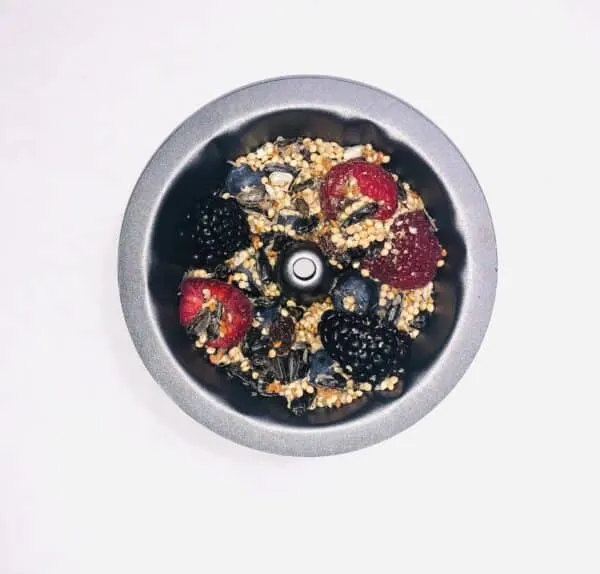 We also had some individual small cake and bundt molds that already had a hole, so no drilling was needed after the feeders froze.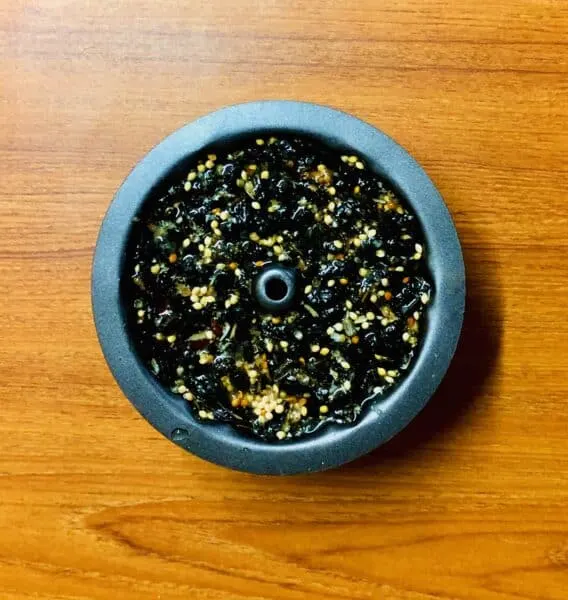 Here is a picture of one of the feeders we made topped off with water.
3. Top off each cup in the tin with water.
4. Place the muffin pan in the freezer (or outside if it is cold enough)
5. Once frozen remove the individual molds and drill a hole in the center.
6. Pass a piece of twine through the hole and make two or three knots at the end of the twine.
7. Take your frozen bird feeders outside and find a tree to hang them on.
Watch the birds flock to the special winter treat made just for them!
You can also use orange slices, lemon slices, and apple slices. We have added millet and oats in the past too.
Any food that is safe for birds and freezes well is a great choice to use in your frozen sun catcher bird feeders.
Related: 10 Best Winter Outdoor Activities For Toddlers
More ideas for feeding wild birds in the winter:
[wps_youtube url="https://youtu.be/RPeFayGr9ZU" width="600″ height="400″ responsive="yes" autoplay="no"]