Updated August 3, 2022
Looking for a fun and easy summer toddler activity?
Summer do a dot printables are an excellent learning and fine motor activity for toddlers.
With a wide variety of fruits ( Lemon, Watermelon, Strawberry, Pineapple, Coconut, and Orange) these do dot activities will keep your toddler busy and engaged.
We love using these in the summer as a rainy day activity and I always make sure I take a set with us on our summer beach vacation.
Bingo daubing (or do-a-dot activities) is an excellent after beach or after swimming quiet activity for your toddler to do while you are relaxing or making dinner.
Your toddler will have a blast marking in the missing colors.
Summer Do A Dot Printables For Toddlers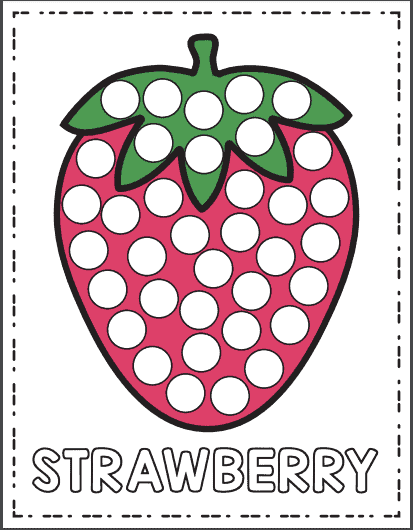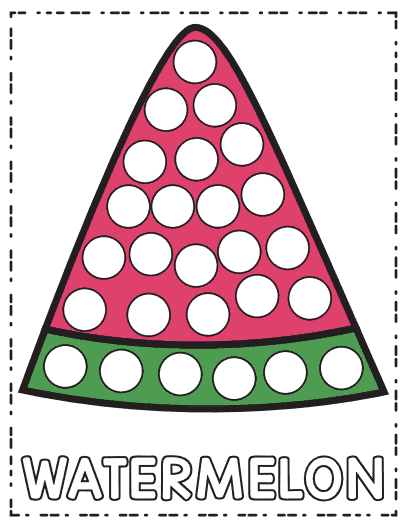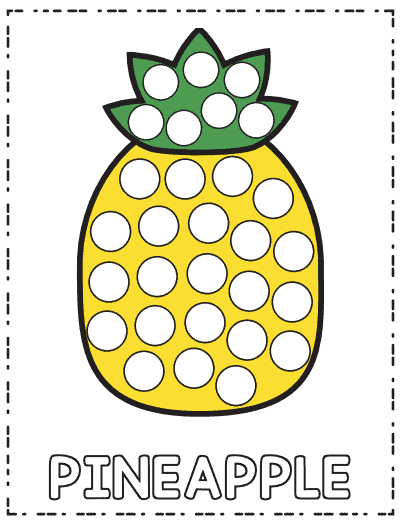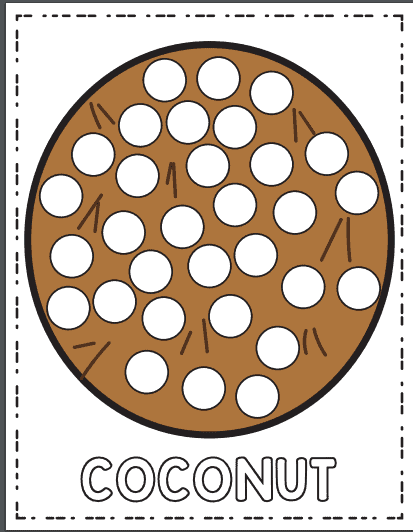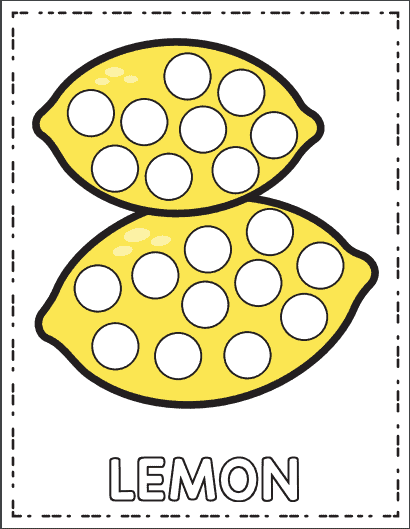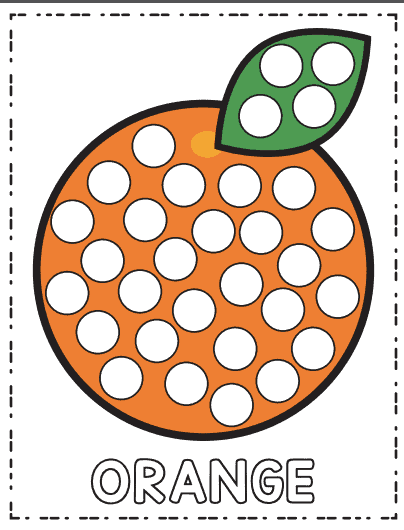 Instructions:
The first step might seem a little obvious, but you're going to have to print out the sheets!
When they're ready, get your toddler settled and ready at a table with whatever you're using to dot or color in the sheets.
Then, while giving some guidance on color choice, allow your toddler to begin dotting the paper, taking some care to stay within the circles.
One helpful tip is to print out multiple copies, especially if you'd like to do one along with them!
It gives you a great opportunity to teach your toddler while also doing a super fun activity with them.
When done, allow the marker to dry if you used one, and admire their work.
Feel free to hang them up somewhere and display them, it's sure to make your toddler feel great!
Hanging onto these do a dot sheets is a great idea, you never know when you'll want to look back and think about this experience!
With that, you're all done! You can easily revisit this again, which is especially useful if you want to make sure the coloring lessons have stuck!
Materials:
While these Summer Fruit Dottable Worksheets are relatively simple themselves, there's a lot of potential variety for different coloring materials!
Since these are printed on plain printer paper, one thing to be careful about is your toddler going just a little too hard on the marker, potentially bleeding through to the other side.
If you'd rather use something else or don't have the right colors on hand, colored pencils and crayons work amazingly too!
A solid place to work, like a table, is a must.
You can cover the table with newspaper to prevent your toddler from daubing the marker all over your table.
We teach our kids to use the markers only on the printable, but accidents happen.
Look below for a simple, organized list of materials!
Materials:
Plain printer paper and a working printer.
Dot A Dot Markers, Crayons, Colored Pencils or other coloring material. (Yellow, Red, Green, Orange, Brown)
A solid work surface, such as a dining table or desk.
If you have multiple children participating, a pencil or pen to mark the sheets with their names.
If you'd like, add some matching fruit for each picture adds a delicious twist to this fun activity!
Tips for making arts and crafts enjoyable for your toddler:
Play music! Toddlers are at the right age to really begin enjoying music, and it's a huge part of development!
Encourage movement. Whether it's taking breaks to get up and move around a little or incorporating movement into it, this is a super important step.
Discuss their art with them. Write down the words they use to describe their art if they want you to.
Allow them to do more than one art project. Get them more paint and paper if they ask.
If the weather allows go outside and do art projects outside in nature. Fresh air and exercise are always appreciated, and the environment might give some much-needed inspiration for arts and crafts!
Laugh, sing, and smile.
Take nature walks and collect items like leaves, feathers, flowers, and rocks to use in art projects.
Do a dot or bingo daubing is an excellent fine motor activity for your toddler.
It helps them develop their ability to grasp objects, improves eye-hand coordination, and will make more difficult skills like writing develop more easily.
Fine motor skills are crucial in academics, social interactions, executive functions, and other important areas of your toddler's development.
Kids grow very fast, and though he may be sleeping for hours now, he will soon start to walk and even play with toys.
What are Fine Motor Skills?
Fine motor skills are essential when using the small muscles in fingers, hands, and forearms.
These muscles are essential during activities such as drawing, buttoning, constructing with Lego, and opening their lunch box.
These skills influence the quality of the outcome of your child's activities and speed.
To ensure your child performs the task accurately, he needs to use different independent skills.
Some of the common fine motor skills are:
Pencil skills like coloring and drawing

Scissor skills such as cutting

Doll dressing and manipulation

Dressing, i.e., zips, buttons, lacing, and tying shoelaces

Basic hygiene like brushing teeth, washing their face, and combing their hair

Construction skills such as puzzles and Duplo
Why are fine motor skills important for toddlers?
It's hard not to emphasize the importance of fine motor skills in everyday life because they enable us to perform simple tasks.
If a child is unable to complete the basic everyday tasks, it will take a toll on their self-esteem, affecting their play, academics, and co-curricular activities.
Also, children without the appropriate fine motor skills will find it hard to get independent life skills such as feeding or dressing, which will have many implications on relationships with other peers.
That is why activities like do a dot are so important for your toddler to get plenty of opportunities to engage in.
Looking for more summer toddler activities?
Summer Lemon Printing For Toddlers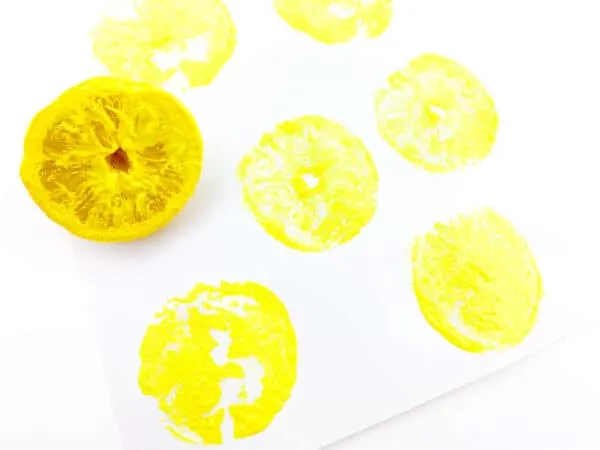 More fun Do-a-dot activities for your toddler!
Final Thoughts
We hope you enjoy this summer dot a dot fruit printable!
Using this as a learning opportunity for your toddler is great, with such a fun activity learning colors is a breeze.
While these aren't numbered, you can easily number each dot as well if you'd like to incorporate counting into it too!
You can't go wrong trying out this fun, free activity with your toddler!
If you're looking for other super easy and fun activities for you and your toddler, we have are always adding activities that we do with our own kids.
So check back often.
Have an amazing summer!