Making sensory bins is the way to go if you want a fast and frugal sensory activity for your toddler. I'm a mom and former toddler and preschool teacher. I have made 100's of sensory bins/sensory activities over the years. Today I'm sharing my 9 all-time favorite sensory bin ideas.
Pin for Later!

This post contains affiliate links. You can read our affiliate disclaimer at the bottom of this post.
What is sensory play? 
Sensory play is any activity that engages a young child's five senses. So activities that involve the sense of smell, touch, hearing, sight, taste and movement fall under the umbrella of "sensory play". Sensory activities play a crucial role in brain development and research suggests that opportunities for pretend play are necessary to help develop self-regulation of behavior and empathy.
Toddlers learn about the world around them through their senses. It is how they learn about their bodies and their environment. They learn to trust through touch at this stage of development.
Sensory play encourages exploration and introduces the child to the basics of the scientific method. Sensory play helps with the development of both fine and gross motor skills, language developement and problem solving skills.
One of the reasons I really love sensory activities for young children is that it encourages free and open-ended play.
Open-ended play is play with no set outcome, no expectations, no prodding or feeding of ideas. The child is free to explore, create and imagine whatever they want. They learn to trust themselves, their internal motivations and learn to self-validate their own experiences.
In my experience as both a parent and former early childhood educator, you can't fail with providing lots of opportunities for sensory play. It doesn't have to be expensive or even time-consuming. My mom motto is "It needs to be simple or it's not happening."
You can buy tons of fillers for your sensory bins. The ones below are ones you can easily and cheaply make at home. Most of the toys you'll see included as "ideas" are just simple dollar-store toys or toys we had kicking around the house. None of the ones I made below took more than 15 minutes in total to make.
I sped up the drying time for the colored pasta, rice and beans by putting them in the oven on Bake at 250 degrees for 10 minutes. Let them cool down and you are good to go. They did not bleed any color once they were dry.
Don't be afraid to get creative with your ideas! The idea is give your child the opportunity to engage all five senses in a fun and educational way. The possibilities and combinations for sensory play and sensory bins are almost endless.
Here are 9 easy to make sensory bin ideas for your toddlers:
Homemade Sand Sensory Bin #1 – Sticky Play Sand – Growing a Jeweled Rose
We love this recipe! It was the most like "beach" sand. It was moist and moldable, but not sticky. It took less than 5 minute to make and we used it for days. You can get the sand you need for the recipe at Lowes, Home Depot, Menards or your local hardware/nursery type store.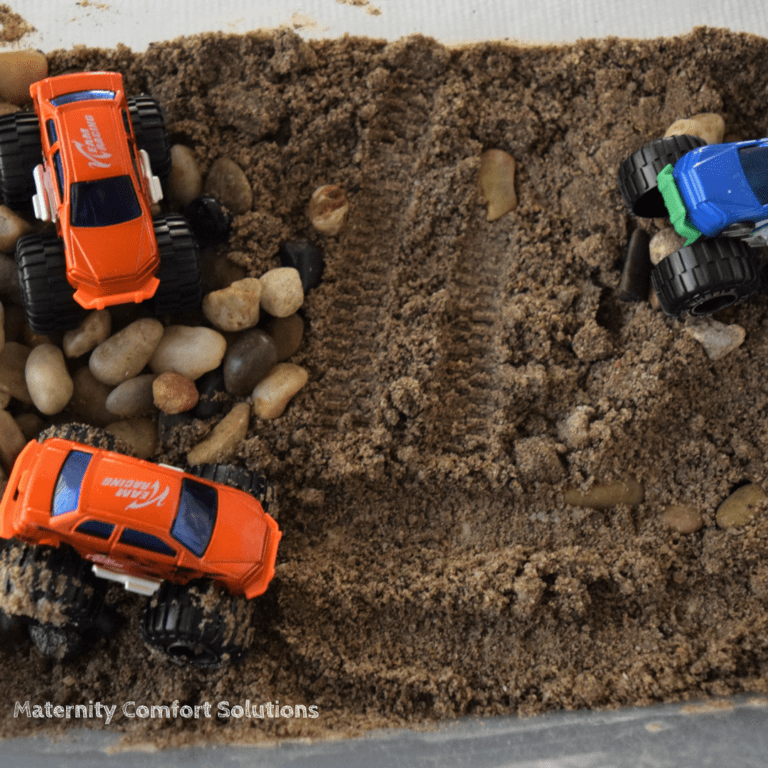 What the "sand" looks like before you mix it up.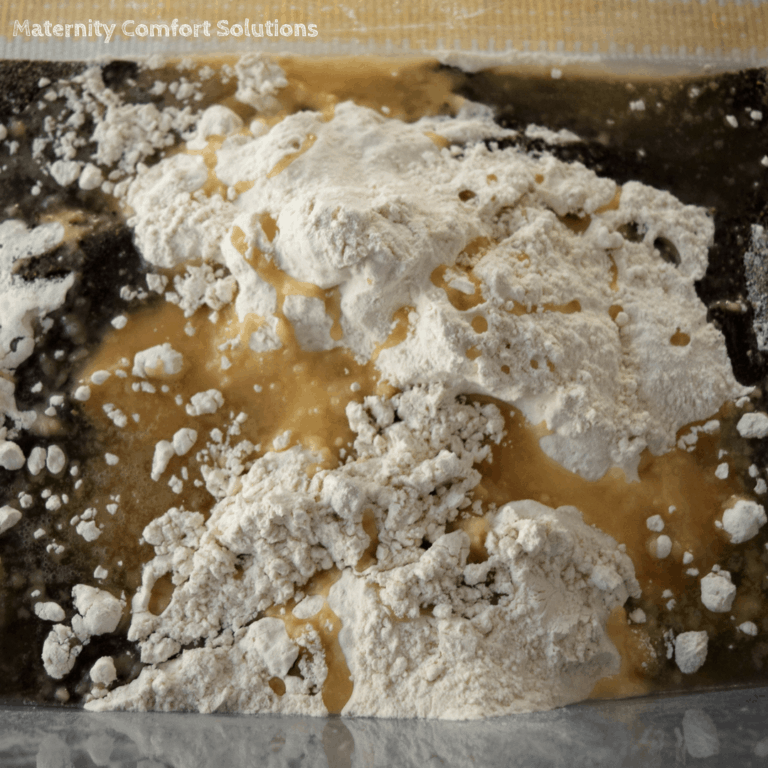 All mixed and ready to go. It took less than 5 minutes!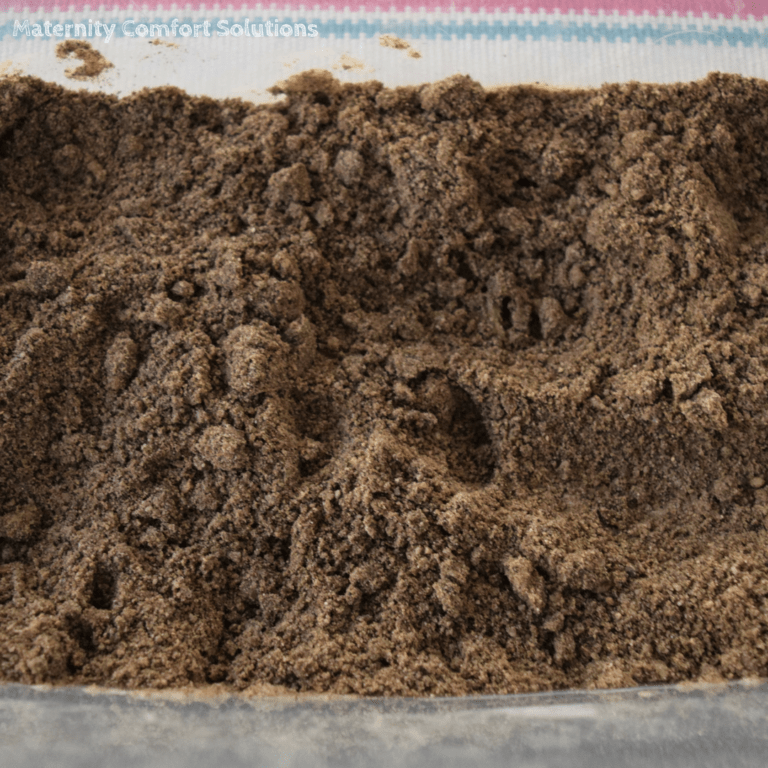 The sand is very moldable. Great for building sand castles.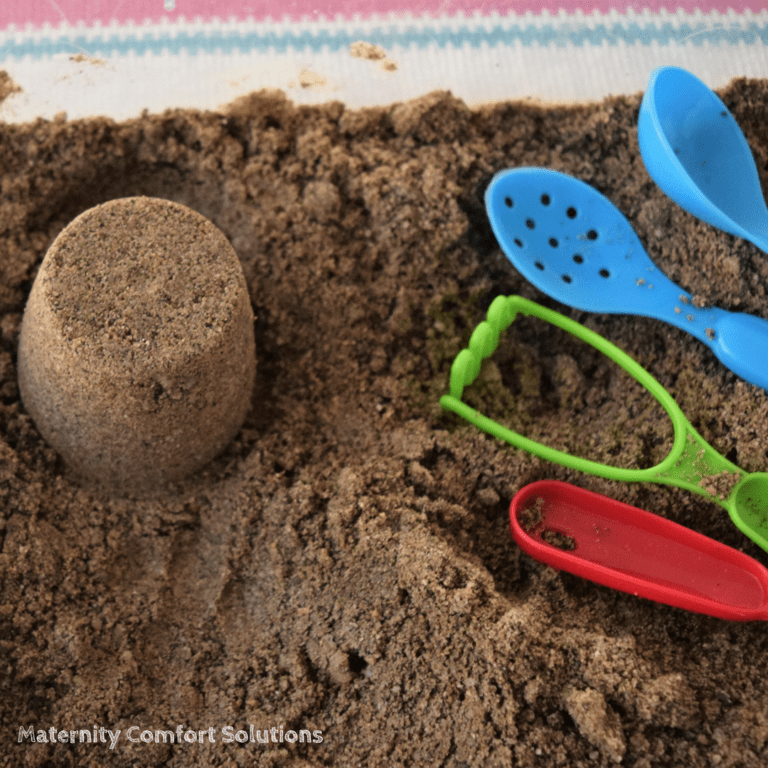 I made a Monster truck sensory bin with rocks and trucks from the dollar store. So simple to make and keeps the kids occupied for hours. some other ideas for sensory bins with the sticky sand would be to add shells, sand shovels and buckets. Turn it into a construction sensory bin with rocks and construction equipment toys. A bugs and worms sensory bin would be awesome with the sticky sand too.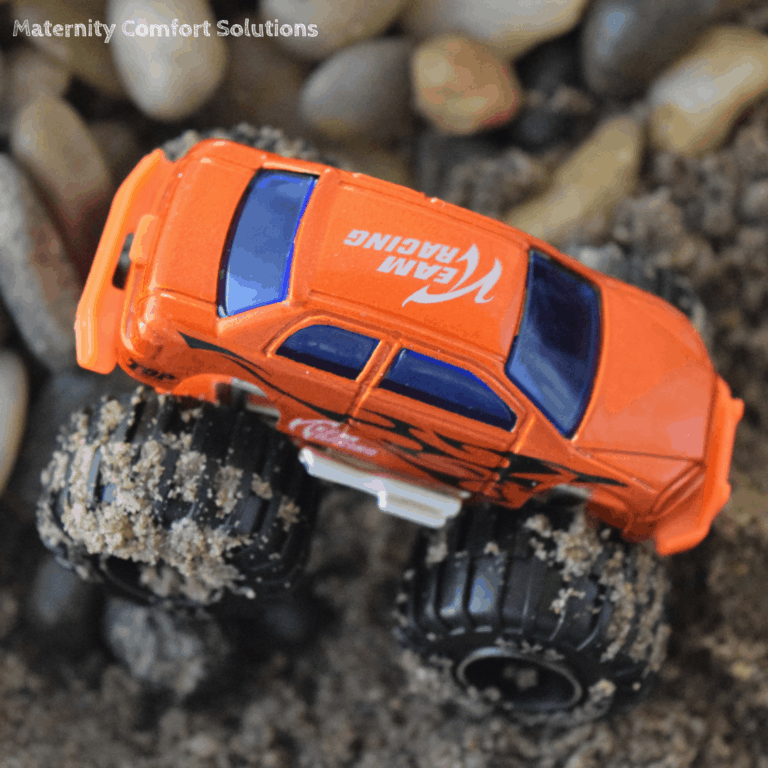 Homemade Sand Sensory Bin #2 – Homemade Sand 

– 123homeschool4me ( 2-ingredients)
This recipe only needs two ingredients, see the link above for what you need. It makes an edible moldable sand that was easy to make. We didn't find it sticky at all. The sensory bin pictured below I called a "stamping bin". I made the sand in spring/summer colors so it was perfect for ocean sensory bins/ farm sensory bins and a bug life sensory bin. I made those with toys/fillers from the dollar store.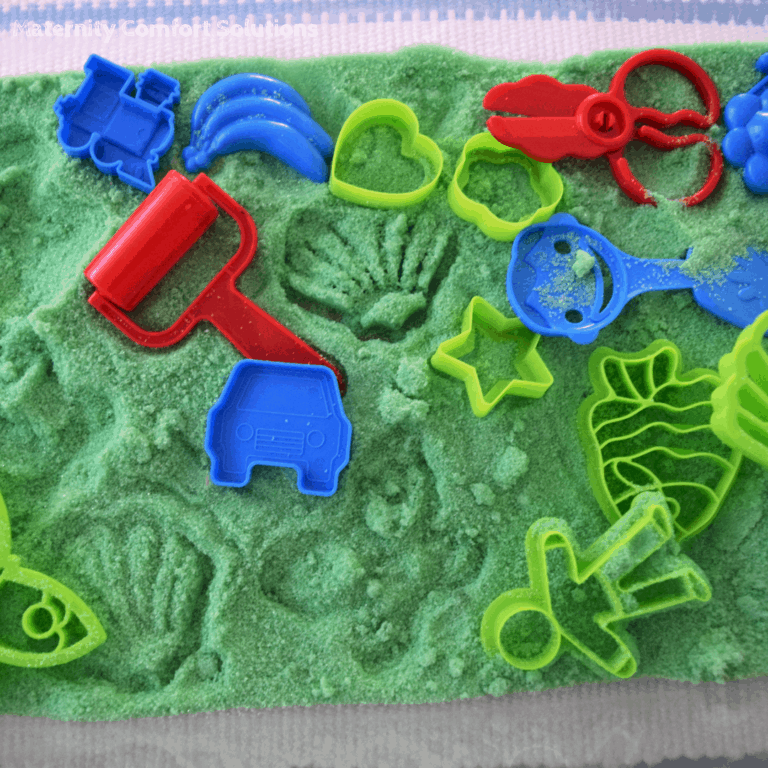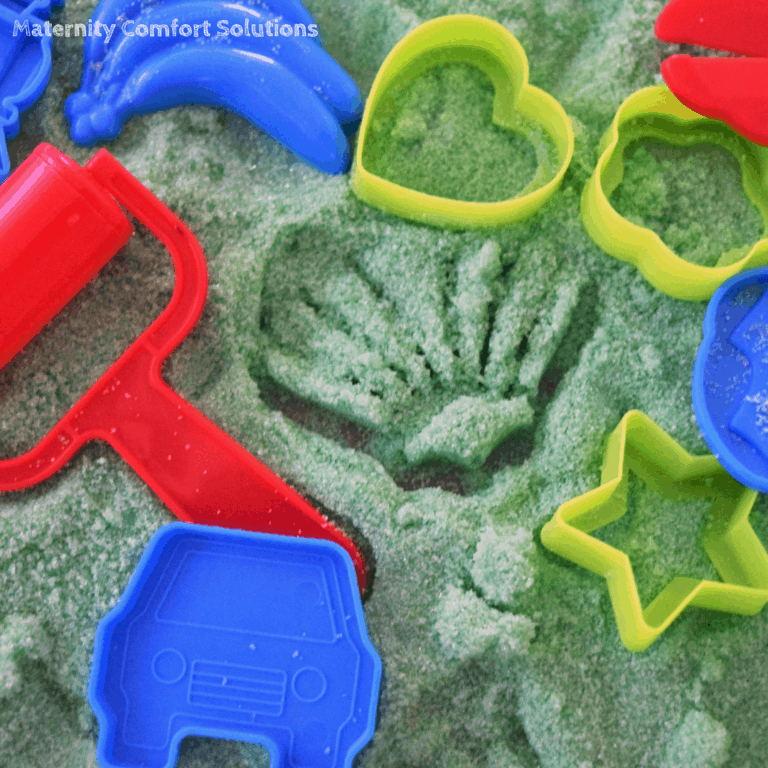 Bug exploration sensory bin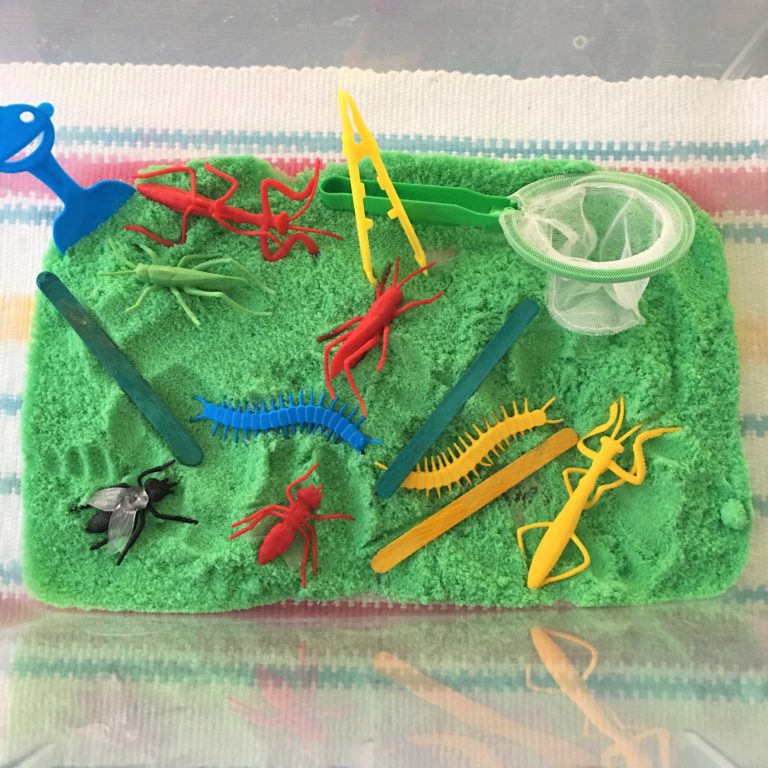 I store the sand in zip-loc bags to keep it fresh.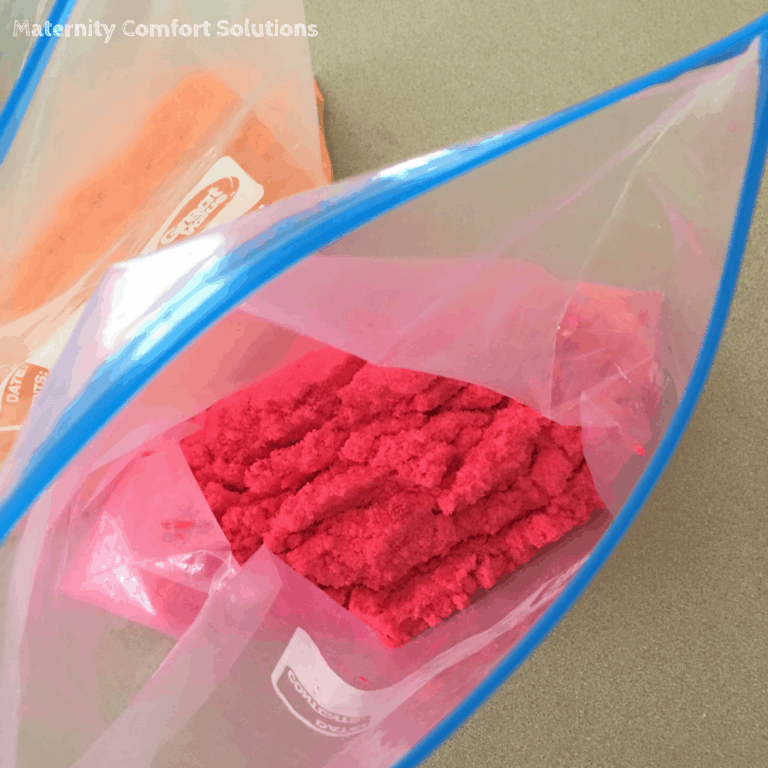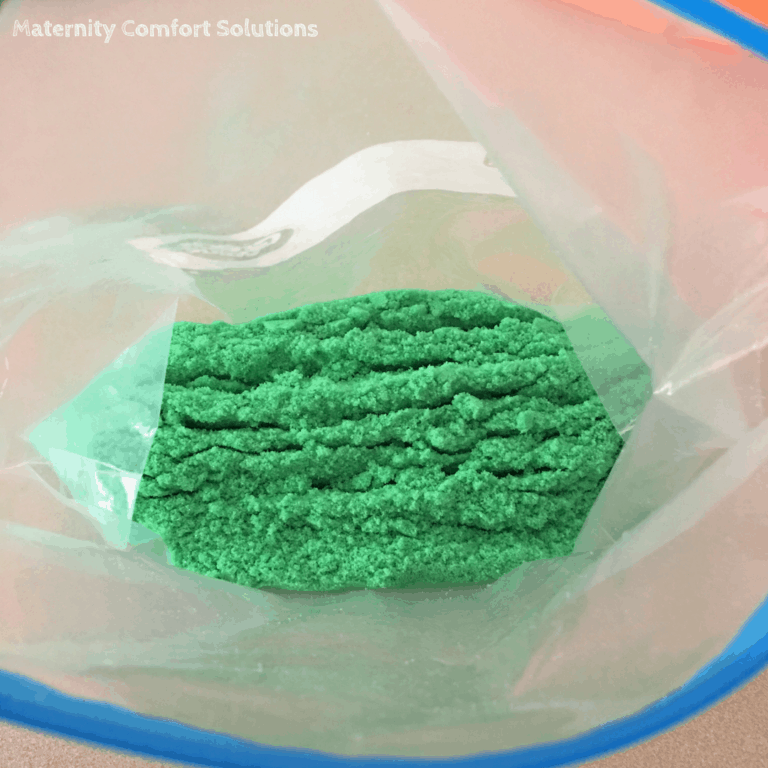 Homemade Sand Sensory Bin #3 – Homemade Moon Sand – Parenting Chaos (This is one we didn't try. The recipe looks similar to sticky sand recipe above, except you don't need to add any "play sand". Looking at the pictures of it, it looks the closest to actual moonsand. Can't wait to try it out, just have not had a chance.
Homemade Sand Sensory Bin #4 – Homemade Colored Sand – Growing a Jeweled Rose
This recipe makes the prettiest sand. It is more of a fine sand, drier, less moldable, but still a great sensory filler for your bins. The pic below is the sand in an ocean shell sensory bin I made. The sand is not sticky at all. I did think it was a little messy so you'll want to have a dust pan and broom available for clean-up. You can make any color. Our favorite was mixing all the sand together, you'll see below it made a beautiful purple-based sand that was perfect for a galaxy/space sensory bin.
Shells and Rock Sensory Bin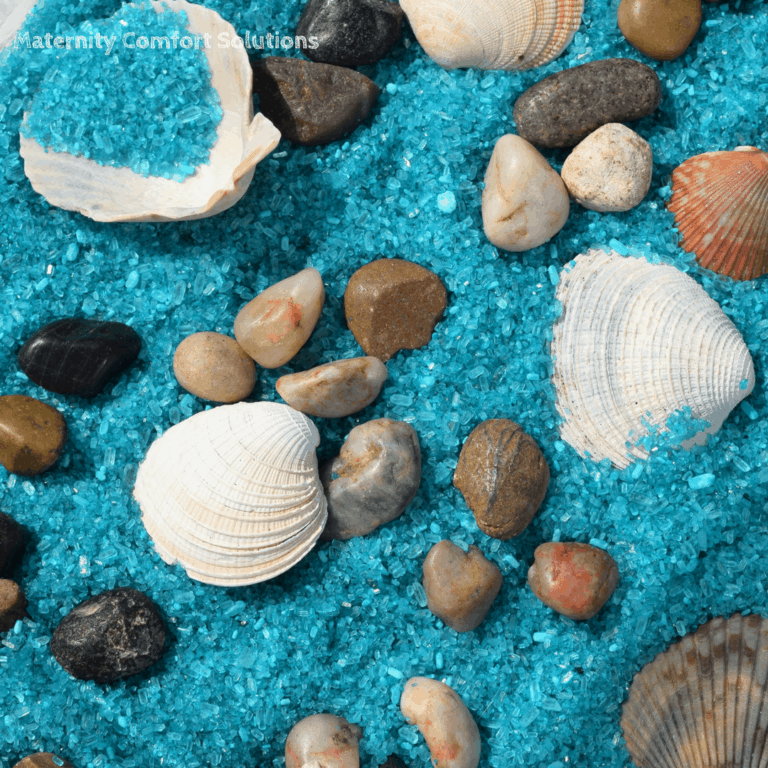 Galaxy Sand Bin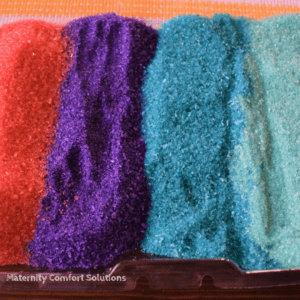 Homemade Sand Sensory Bin #5 – How to Make Colored Sand – Kid's Craft Room (This recipe calls for an ingredient I didn't have on hand, but it looks amazing!!)
Colored Rice Sensory Bin  – How to Make Colored Rice – My Frugal Adventures
Making colored rice is so easy! It is one of my very favorite sensory bin fillers. I used spring colors to dye the rice, you can use whatever you have on hand.
The combination of sensory bins with the rice is almost endless. It makes a great simple pouring activity, it makes a great base for an ocean themed sensory bin, I made a few of those pictured below. I made several sping/summer type bins also pictured below. Hopefully those will give you some ideas.
Spring Themed Colored Rice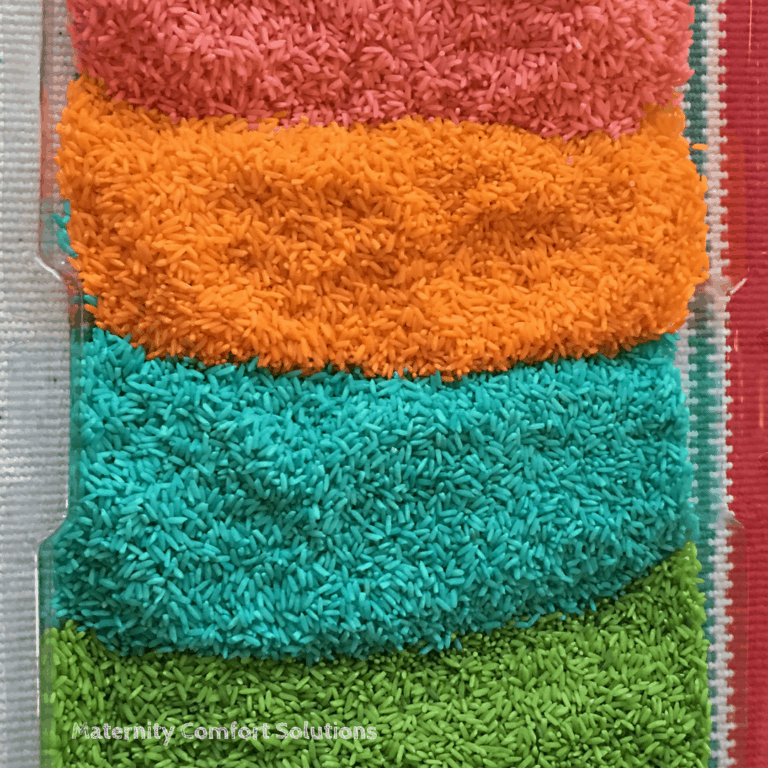 Bug Sensory Bin using the colored rice as a filler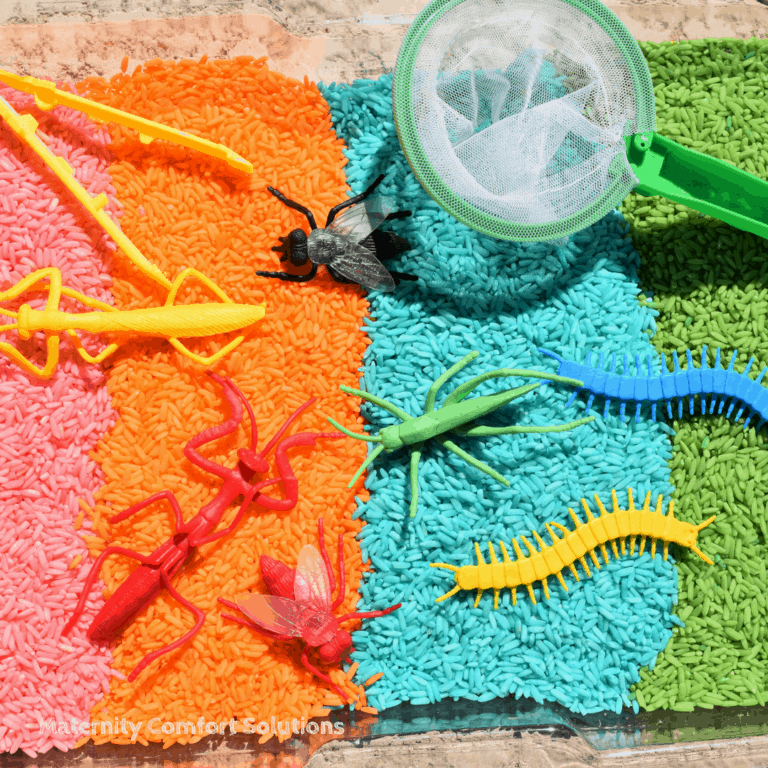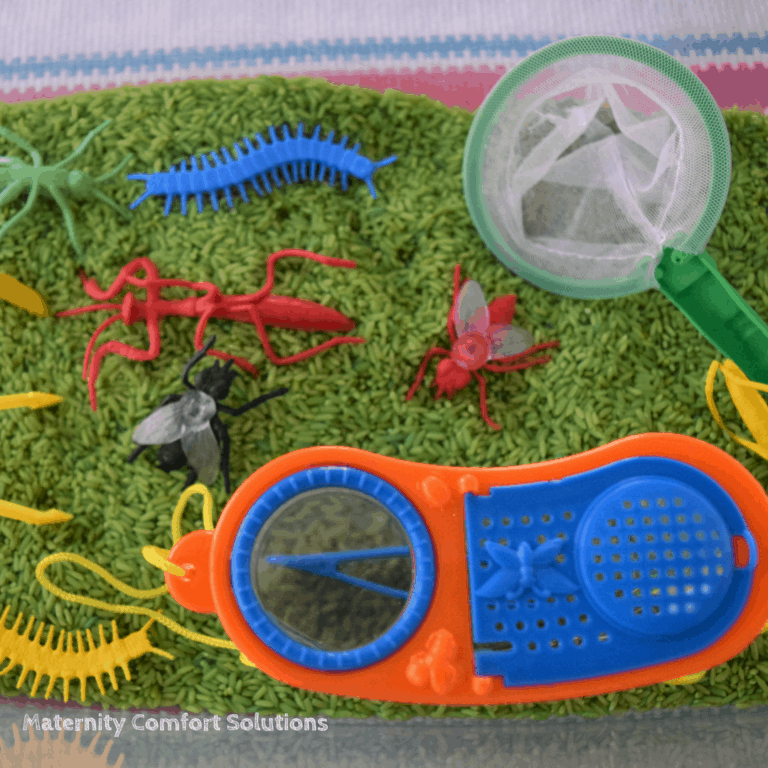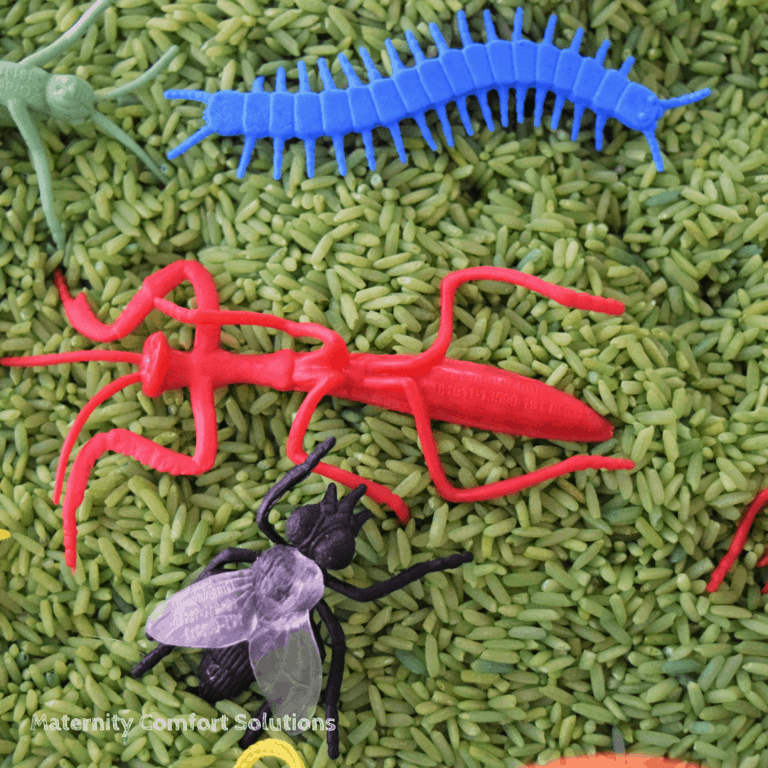 Easter/Hatchery Sensory Bin using the colored rice after it was mixed together.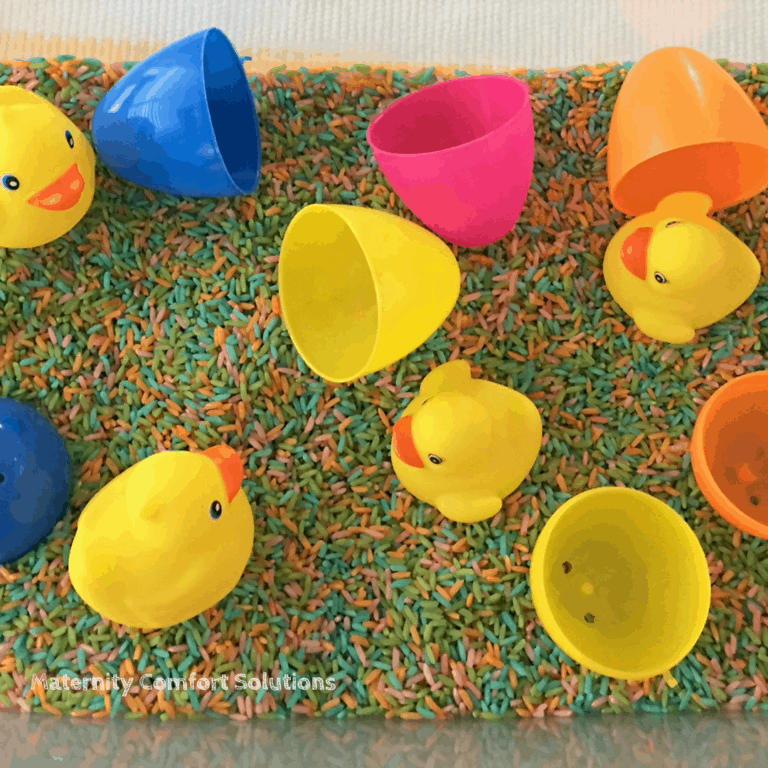 Ocean themed Sensory Bin made the with the blue colored rice as a filler.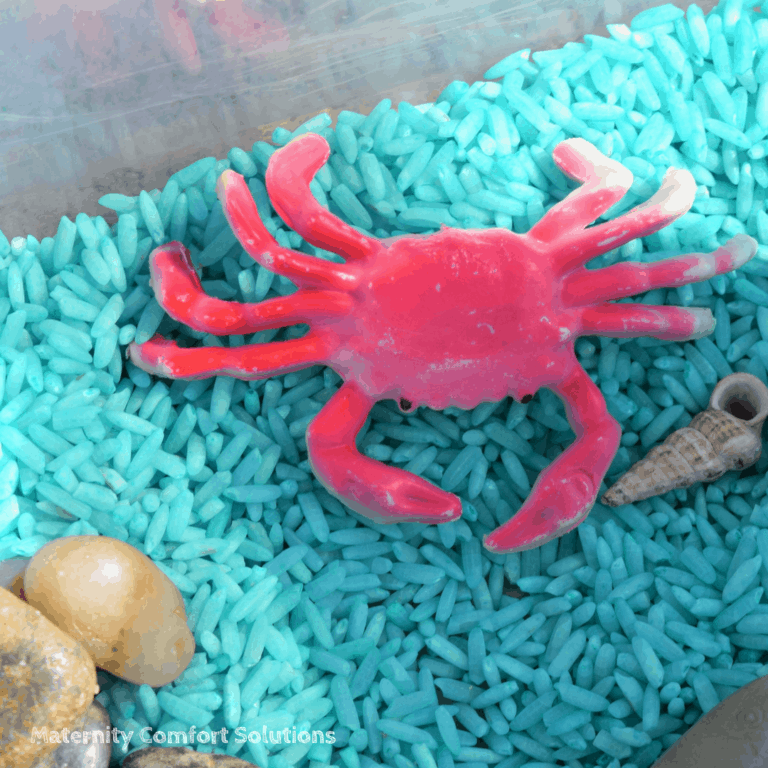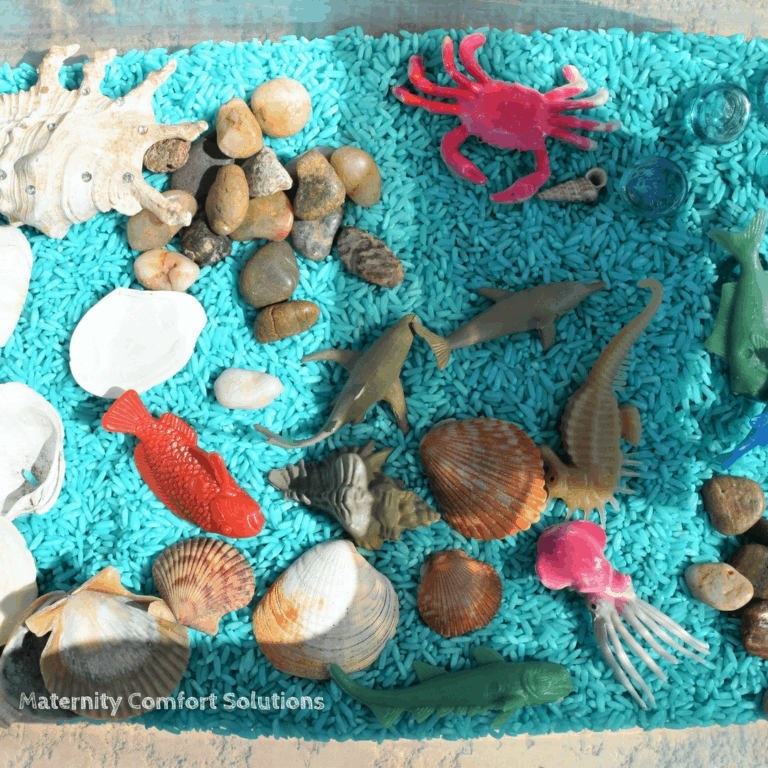 Spring mix colored rice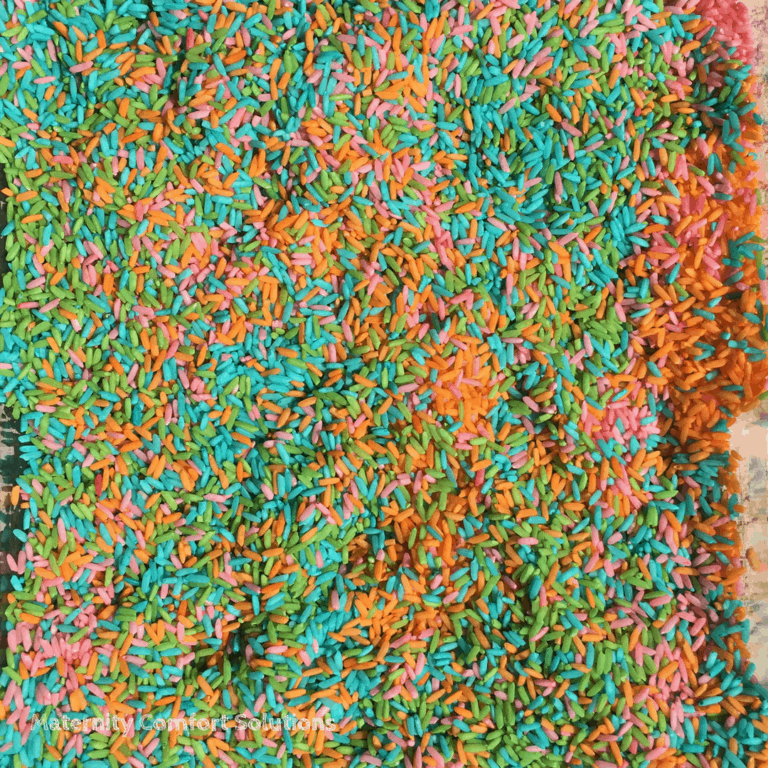 Colored Pasta Sensory Bin – How to Dye Pasta – Typically Simple
This is a simple to make recipe. I think I used a little too much food coloring and my pasta was a little darker colored than the colored pasta in the recipe, but it worked out great anyway. One tip with the pasta: To speed the drying time put the colored pasta in the oven for 10 minutes at 250 degrees. It just helps the color set a little faster. I used the colored pasta to make a spring bug sensory bin, a garden sensory bin and ocean themed sensory bins .
Bugs in the Grass sensory bin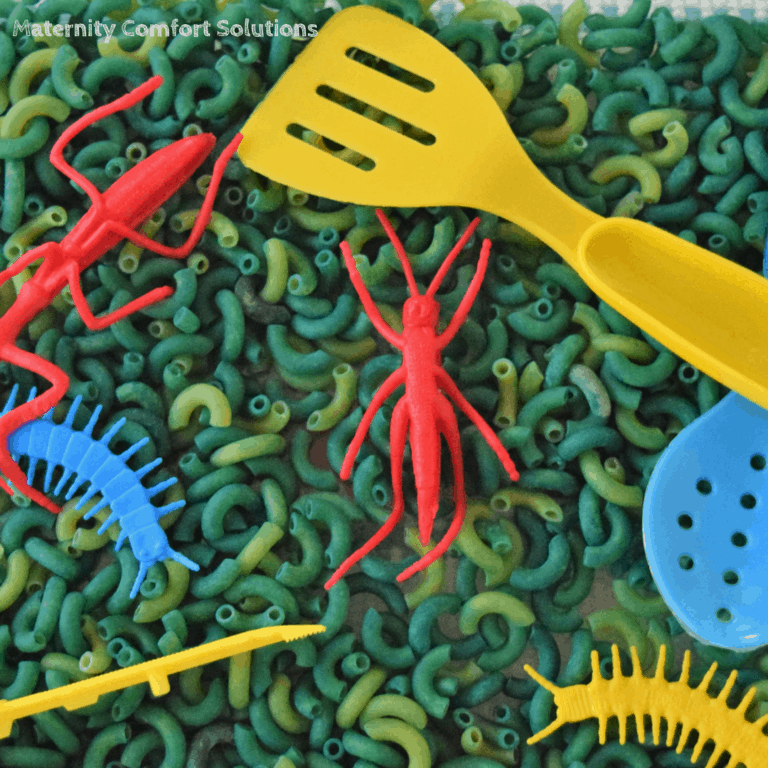 Farm/garden themed sensory bin with colored pasta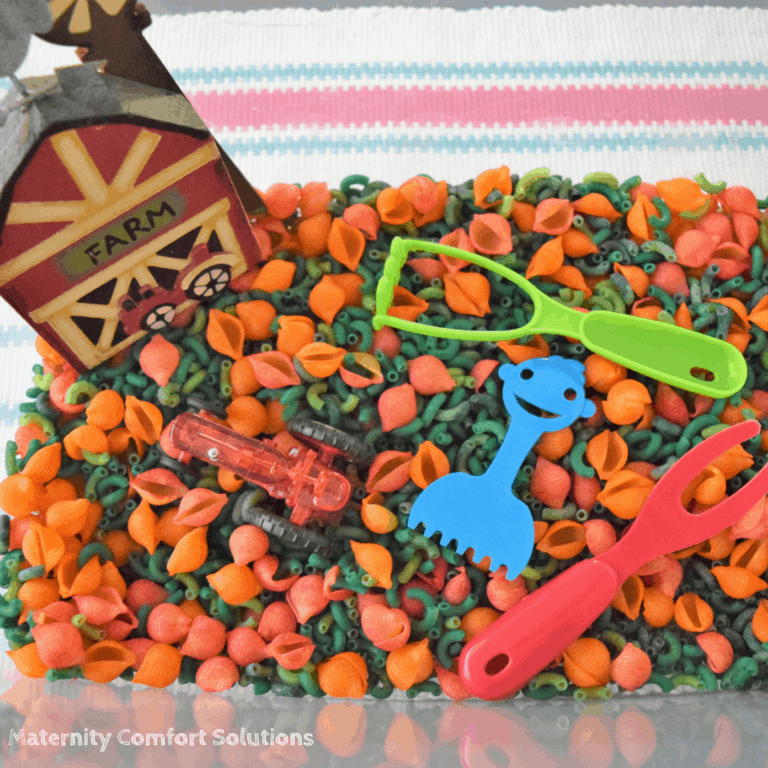 Ocean themed sensory bin with sheels and dollar store sea life toys.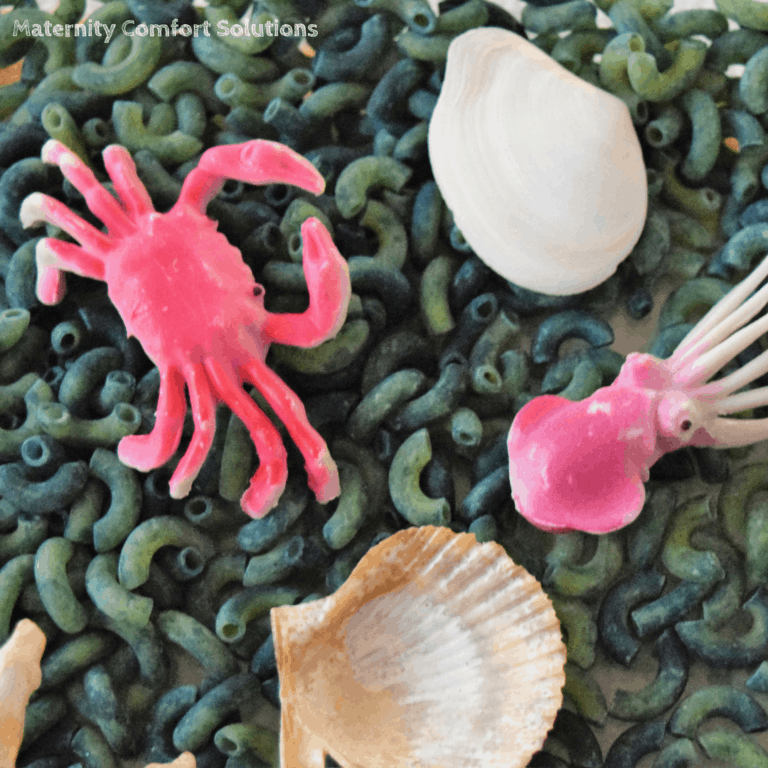 Colored Oats Sensory Bin – Rainbow Oats – And Next Comes L  (I didn't get a chance to make the colored oats for this post, but I will make them for a future post. If you make them please leave me a comment on how they turned out!)
Colored Beans Sensory Bin – Colored Beans –  Fun At Home With Kids
Colored beans have always been a favorite of mine for sensory bins and sensory play. They are very easy to make. I normally use pinto beans. We buy pinto beans in bulk so I always have plenty to use for play activities. The beans took the longest to dry, so keep that in mind when you make them. I colored them and put them in the oven for 10 minutes at 250 degrees. I did let them sit for a few more hours after that and they were perfect!
Spring Themed Colored Beans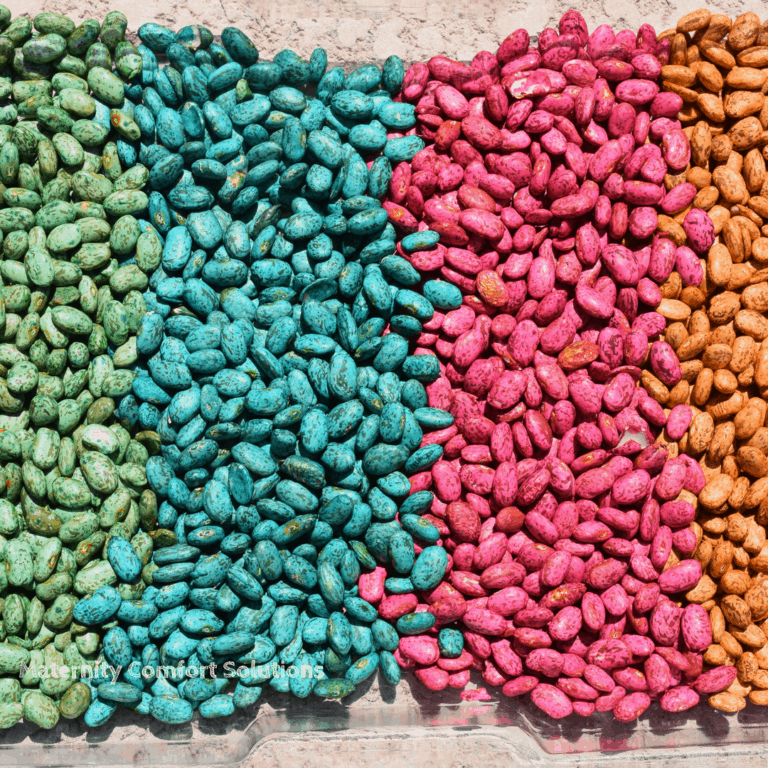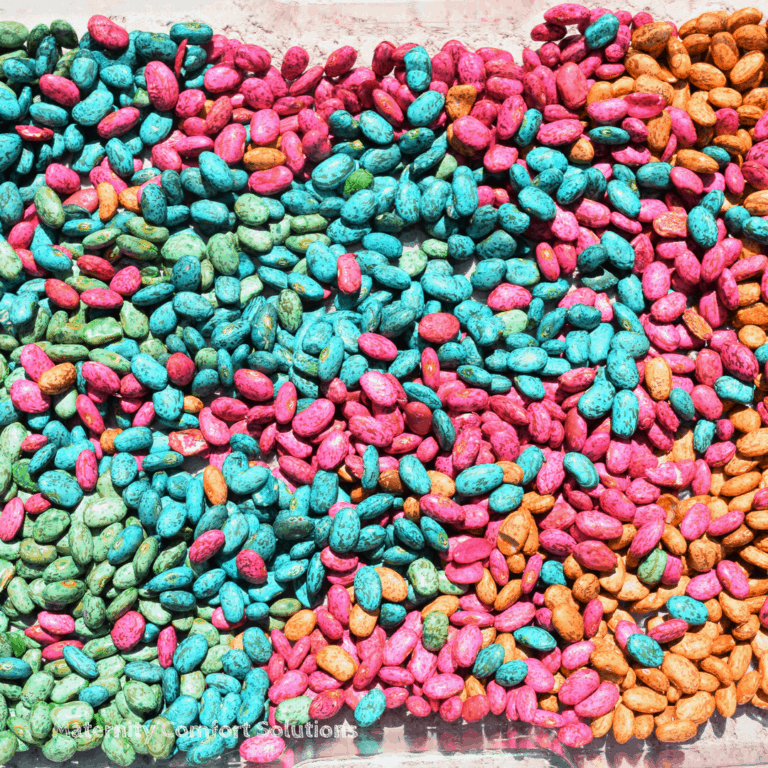 Sensory bins are a fun and frugal play activity for toddlers and preschoolers. Hopefully these 9 DIY sensory bin ideas have given you some ideas on ways you can make your own sensory bins. They do not have to be complicated or expensive.
Need more sensory bin ideas?
Register and Receive a FREE Welcome Box*
*For Prime Members Only While Supplies Last !
*** None of these items are edible and should be used by your child under constant adult supervision.