Updated August 15, 2023
Are you planning a baby shower and trying to stick to a budget?
One of the biggest expenses for any party is the food, but plenty of delicious and satisfying options won't break the bank.
In this article, I'll provide you with 20 budget baby shower food ideas that will impress your guests without emptying your wallet.
From savory appetizers to sweet treats, I've got you covered.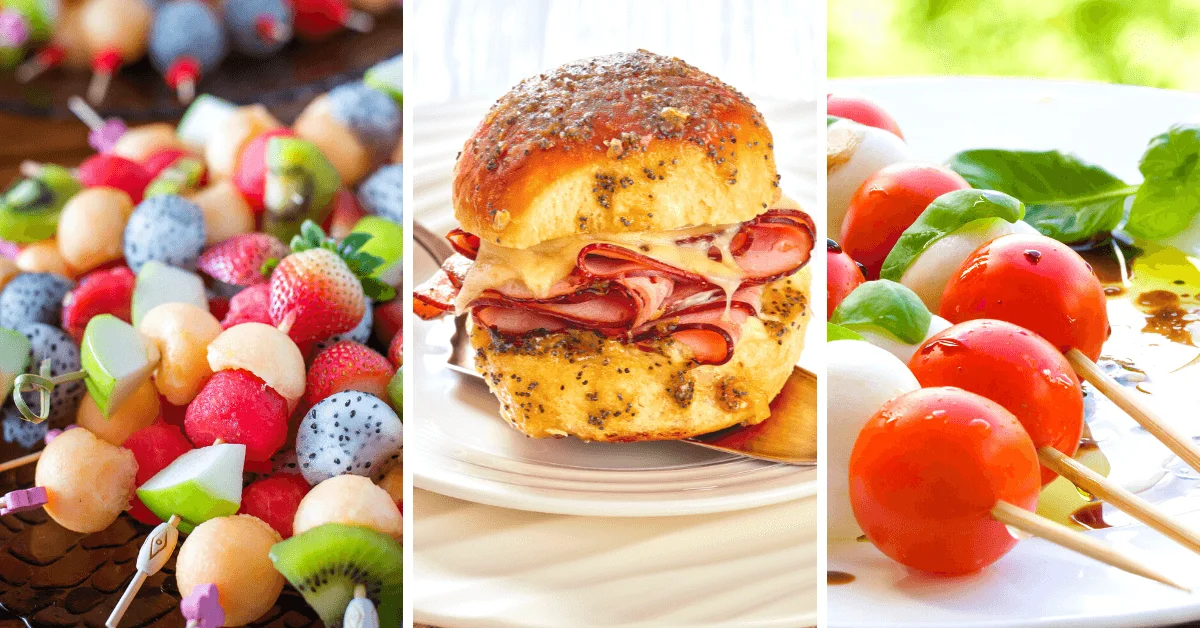 Whether you're looking for ideas for a specific theme or just want to mix and match, these options will work for any baby shower.
So, without further ado, let's dive into the world of budget-friendly baby shower food and start planning a celebration that everyone will enjoy!
20 Budget Baby Shower Food Ideas
Planning a baby shower can be a lot of work, especially when you're trying to stick to a budget.
One of the biggest expenses can be food, but you don't have to break the bank to feed your guests.
Here are 20+ budget-friendly baby shower food ideas that are sure to impress:
Appetizers
Start your baby shower off right with some tasty appetizers that won't cost a fortune:
Picture layers of thinly sliced ham and melty cheese nestled between soft slider buns brushed with a buttery, tangy sauce.
These sliders are not only budget-friendly but also a massive hit at any gathering.
They're bite-sized, making them perfect for a baby shower where guests may prefer smaller, easy-to-handle foods.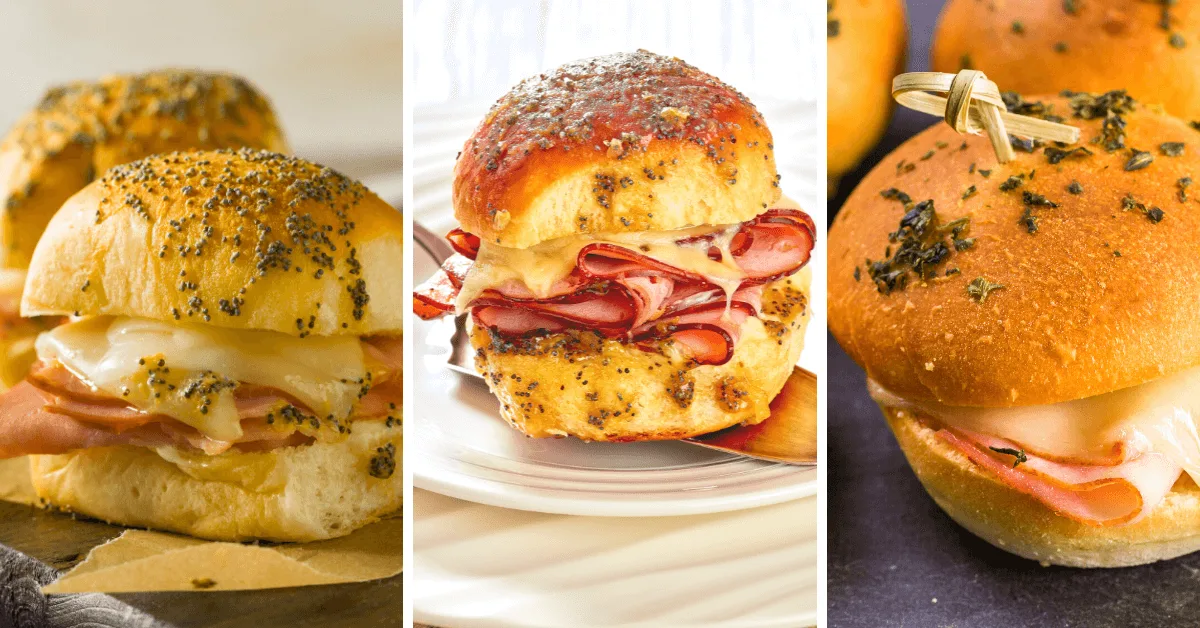 Imagine juicy cherry tomatoes, fresh basil leaves, and creamy mozzarella balls threaded onto a skewer and drizzled with a balsamic glaze.
These skewers are as visually appealing as they are delicious, and they're a light, fresh option that your guests will appreciate.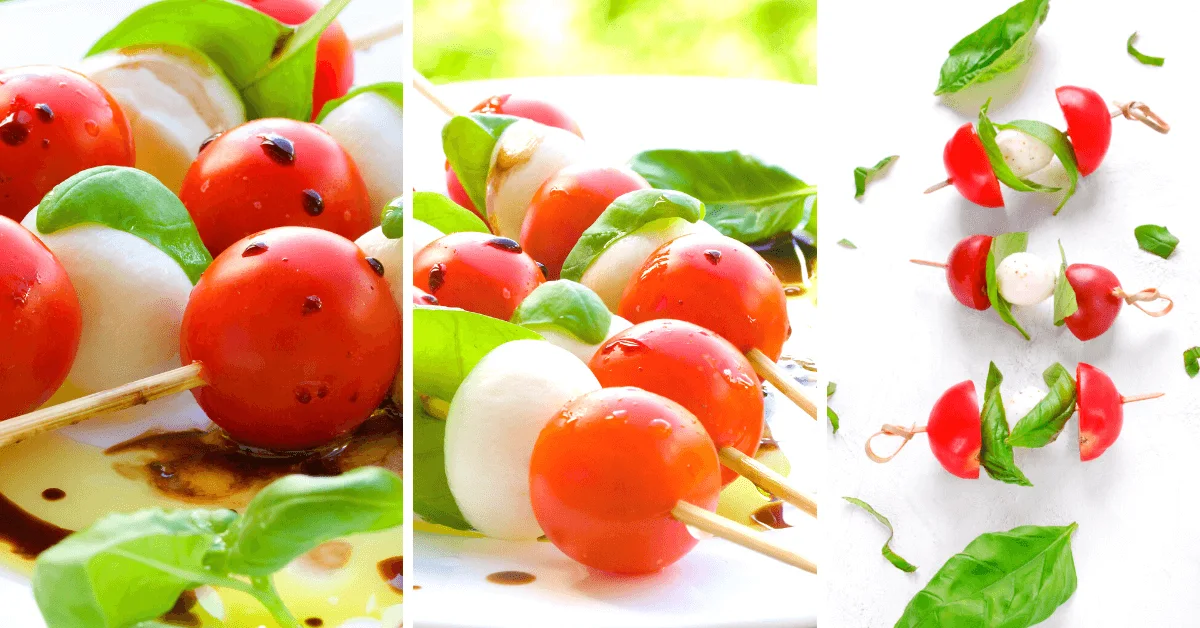 This classic appetizer is a crowd-pleaser!
Boiled eggs, halved and filled with a creamy, tangy yolk mixture, are not only cost-effective but also satisfying.
They can be garnished with anything from paprika to bacon, allowing you to customize to your liking.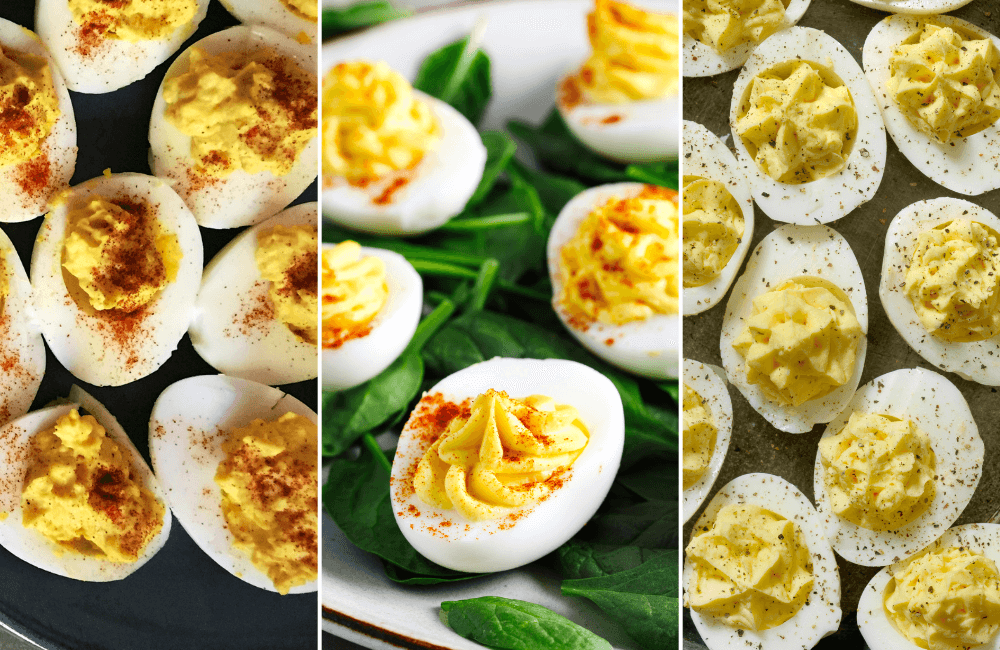 Picture toasted bread slices topped with a vibrant mixture of diced tomatoes, fresh basil, and garlic.
It's a simple, budget-friendly appetizer that packs a punch of flavor.
The vibrant red of the tomatoes adds a pop of color to your food spread.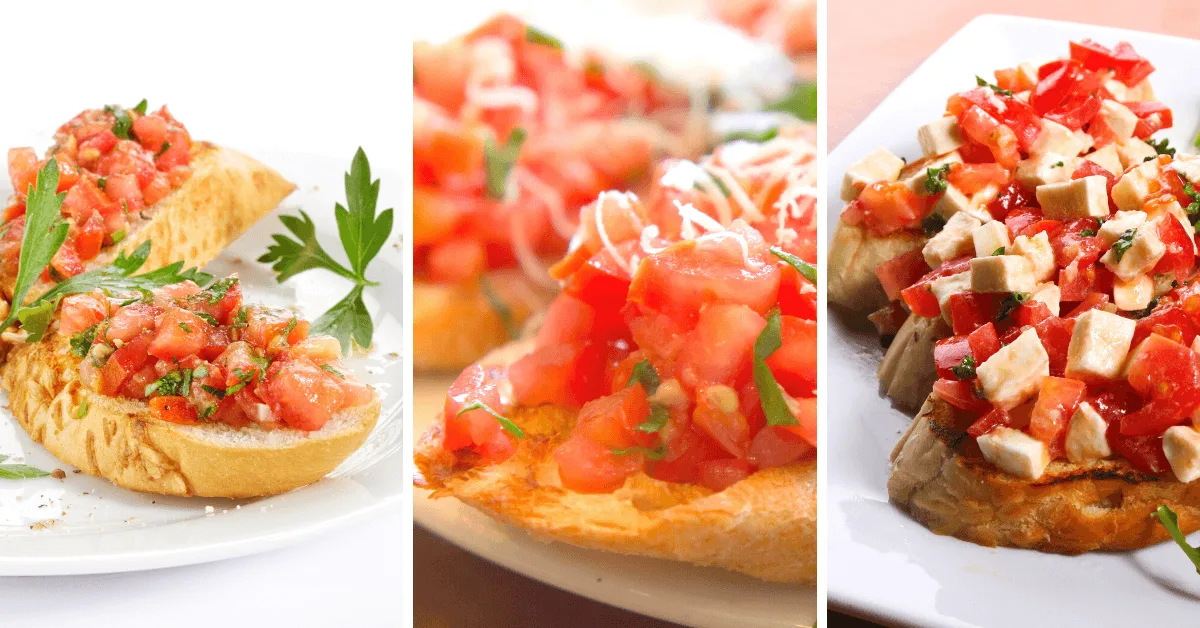 n array of fresh, crunchy vegetables served with a creamy dip is a healthy and cost-effective choice.
It's an excellent way for guests to enjoy a light snack, and the variety of veggies offers something for everyone.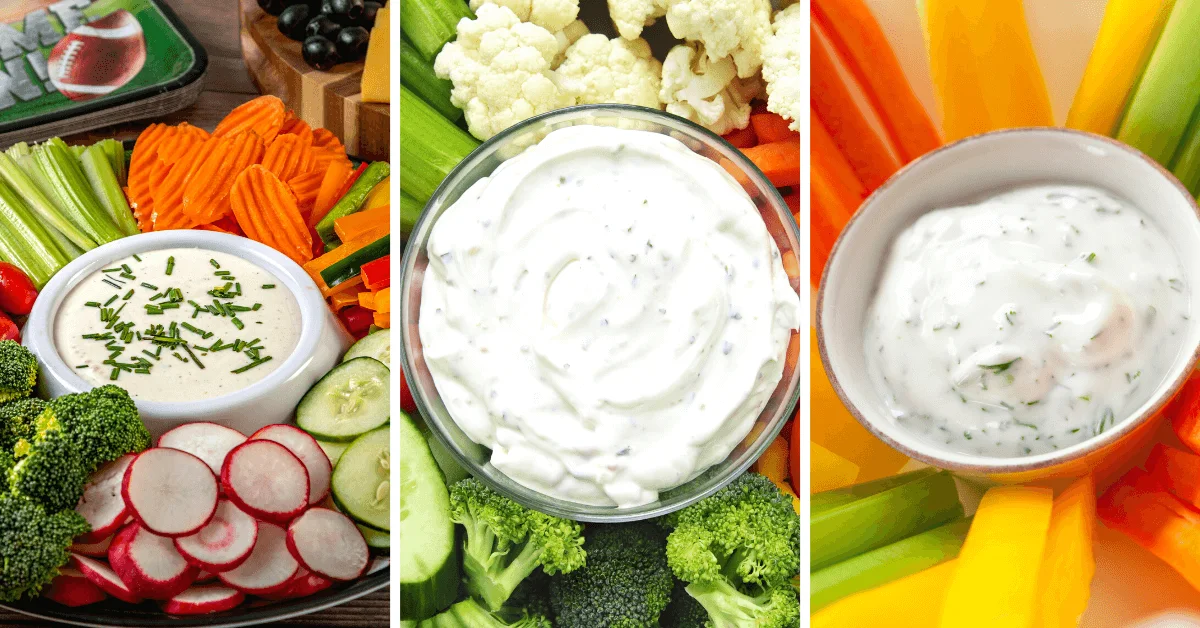 These bite-sized delights, filled with a mixture of eggs, cheese, and veggies, are a delicious and affordable way to serve a classic dish.
They're great for guests to grab and go, making them a practical choice for a baby shower.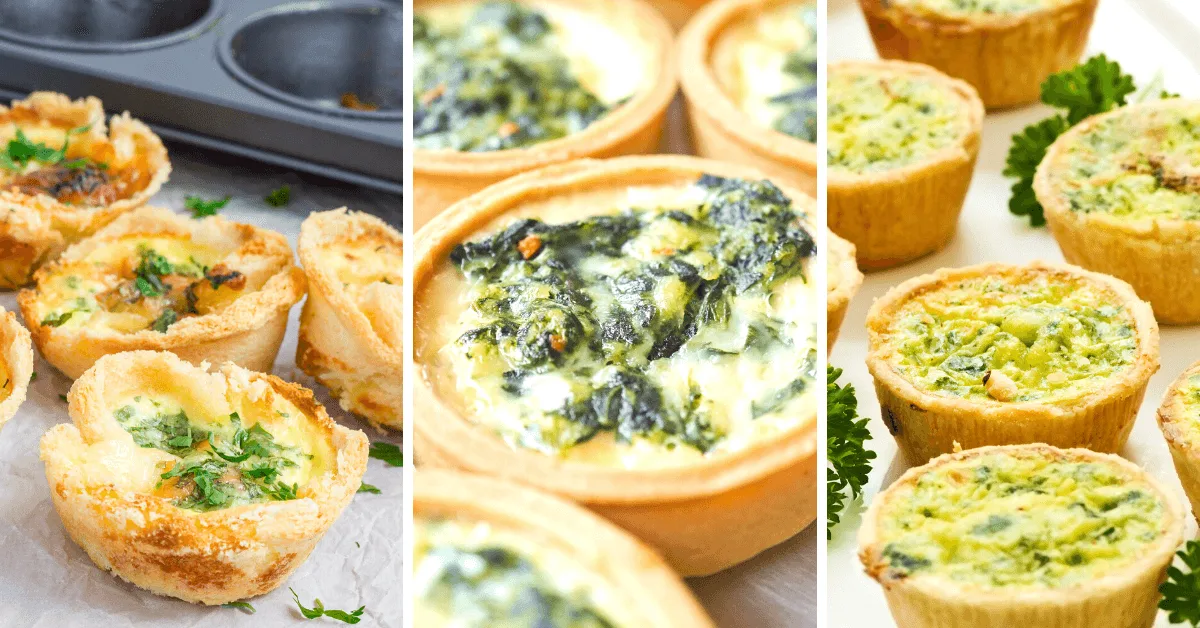 A fresh garden salad, brimming with mixed greens, cherry tomatoes, cucumber, and a light vinaigrette, is a cost-effective and refreshing side dish.
It adds a light, fresh contrast to the richer foods on your menu.
I like to offer a variety of salad dressings for guests to choose from.
Salad dressings could include ranch, french, Italian, and poppyseed.
Try to stick to commercially prepared salad dressings as you want them to be safe for the mom-to-be!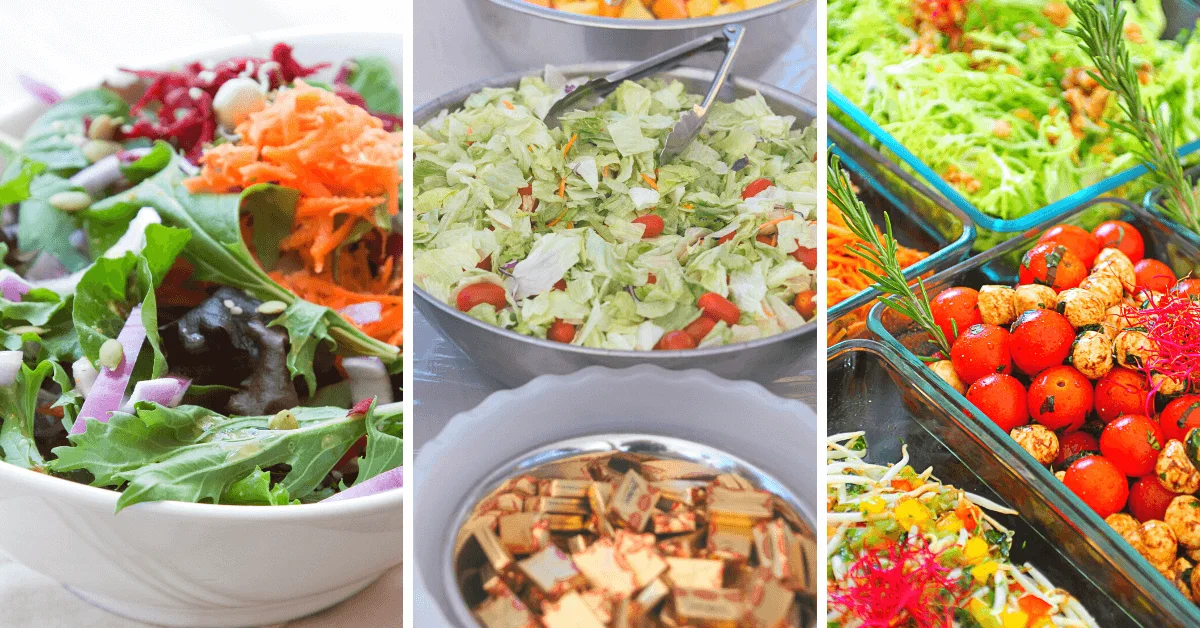 A medley of ripe, juicy fruits is a sweet, refreshing, and budget-friendly dessert option.
It's a great palate cleanser, and it offers a healthier alternative for guests who prefer lighter sweets.
Fruit salad is perfect for summer baby showers and outdoor baby showers!
But if you are having a fall or winter baby shower you can absolutely serve a fruit salad and I would have fruit salad, especially if you are looking for low-cost baby shower brunch ideas.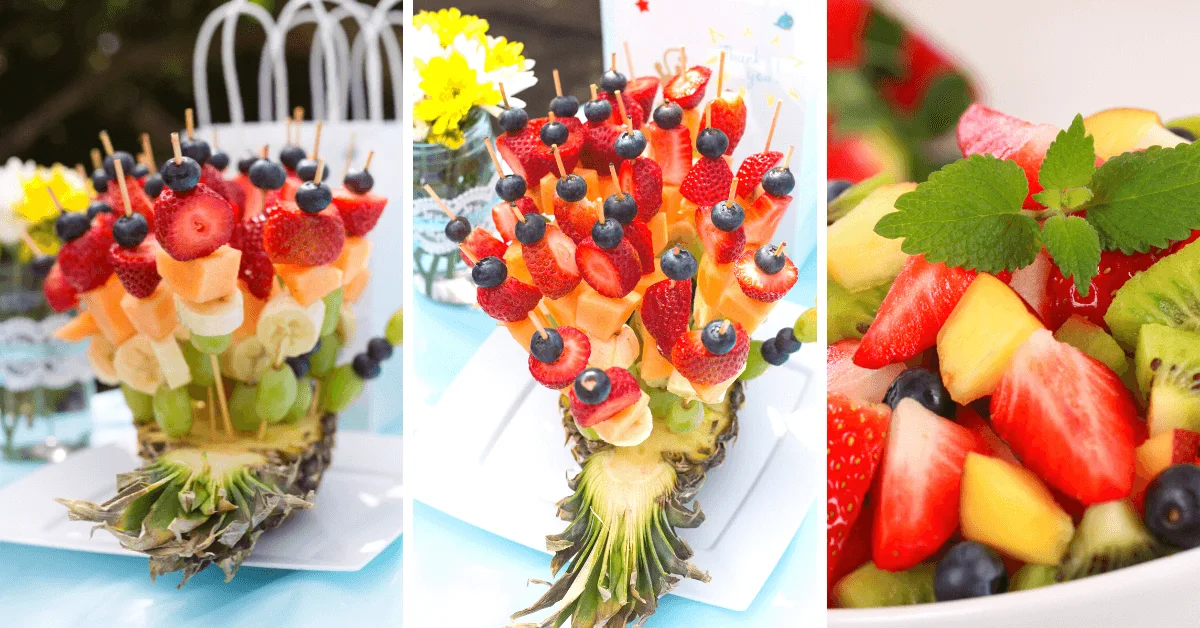 Spicy chicken and cream cheese dip served with celery sticks or tortilla chips.
Imagine a spicy, cheesy, and incredibly addicting dip.
It's a cost-effective way to bring a lot of flavors and a touch of heat to your baby shower menu.
You serve your buffalo chicken dip with fresh vegetables like carrots and celery or tortilla chips.
I like to offer both.
Most people will go for chips and dip, which is great because tortilla chips are cheap!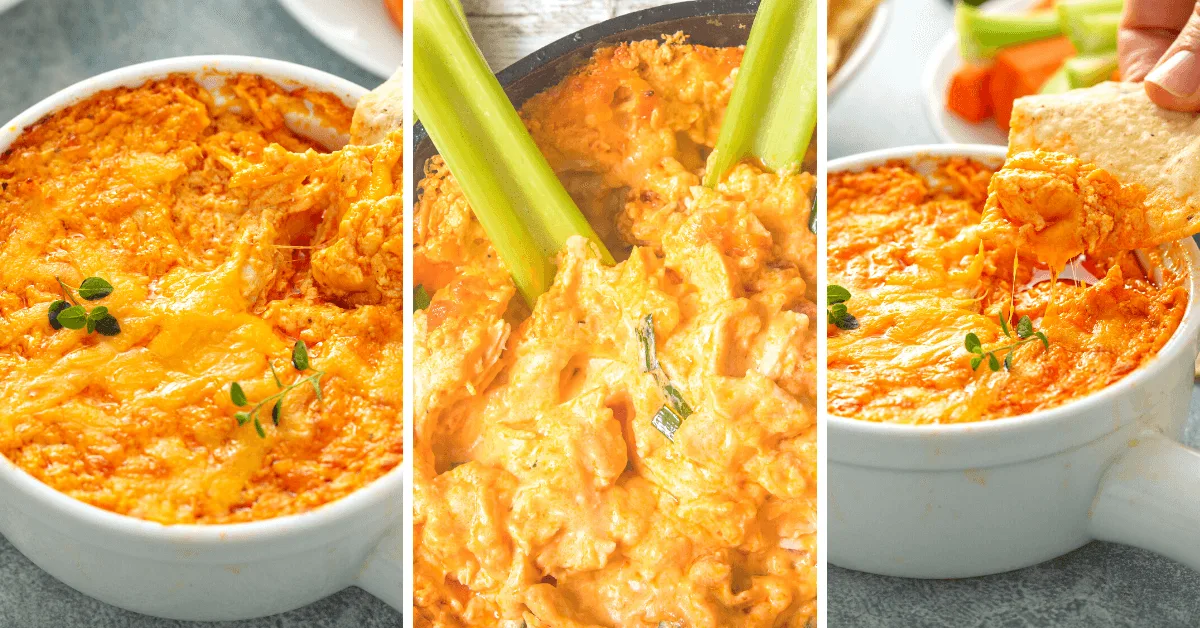 Homemade salsa served with tortilla chips for a flavor-packed snack.
This classic duo is a budget-friendly snack that's perfect for mingling with guests.
The crunch of the chips paired with the freshness of the salsa is a combination that's sure to satisfy.
These appetizers would be perfect for a brunch-themed baby shower.
Theme ideas:
| No. | Food | Baby Shower Themes |
| --- | --- | --- |
| 1 | Ham and Cheese Sliders | Rustic, Vintage, Casual |
| 2 | Caprese Skewers | Garden Party, Italian, Spring or Summer |
| 3 | Deviled Eggs | Classic, Vintage, Brunch-themed |
| 4 | Tomato Bruschetta | Italian, Wine & Cheese, Garden Party |
| 5 | Veggie Platter | Healthy, Garden Party, Rainbow |
| 6 | Mini Quiches | Brunch-themed, Garden Party, Tea Party |
| 7 | Garden Salad | Healthy, Spring or Summer, Outdoor |
| 8 | Fruit Salad | Tropical, Jungle, Summer |
| 9 | Buffalo Chicken Dip | Game Day, Sports, Casual |
| 10 | Chips & Salsa | Fiesta, Mexican, Southwestern |

Main Course
When it comes to the main course, you don't have to spend a lot of money to serve up a delicious meal:
Serve it up with some buns and barbecue sauce for a delicious meal.
Picture tender, juicy pork that has been slow-cooked to perfection, seasoned with a blend of spices, and then shredded.
It's an affordable way to serve a crowd and the slow cooker does most of the work, freeing up your time to attend to your guests.
Tacos are always a hit and easy to make on a budget. Set up a taco bar with all the fixings and let your guests build their own.
A DIY taco bar allows guests to build their own tacos to their liking.
It's fun, interactive, and can be quite economical, especially if you opt for budget-friendly fillings like seasoned ground beef or beans, along with a selection of veggies, cheese, and salsa.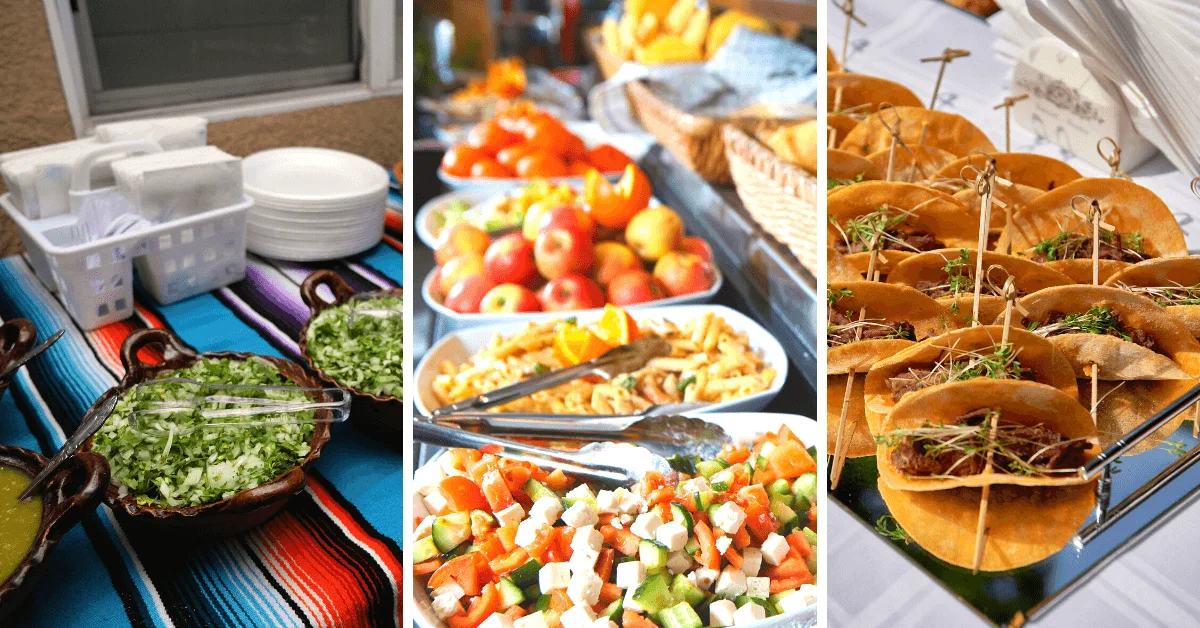 A big bowl of pasta salad is a great option for a summer baby shower.
It's easy to make, and you can customize it.
A cold pasta salad, brimming with a colorful mix of veggies and dressed in a tangy vinaigrette, is a budget-friendly dish that can feed a large crowd.
It's versatile and can be made in advance, saving you time on the day of the shower.
Oven-baked or grilled drumsticks with your choice of sauce, like BBQ or honey mustard.
These are cost-effective and always a hit at parties.
You can marinate them in various flavors – barbecue, honey mustard, or even a spicy buffalo sauce, and bake them to crispy perfection.
A hearty mix of beans, tomatoes, bell peppers, and spices, served with cornbread or tortilla chips.
Chili is the perfect addition to a fall baby shower!
It's filling, full of flavor, and perfect for any guests who prefer a meat-free option.
Homemade meatballs in marinara sauce served on sub rolls with melted mozzarella.
Mini meatball subs are an affordable and satisfying option.
Tender meatballs simmered in a rich tomato sauce and nestled in a soft roll with a layer of melted cheese – it's comfort food at its best!
You can make these meatballs in the slow cooker and people can help themselves to different breads and craft their perfect meatball sub.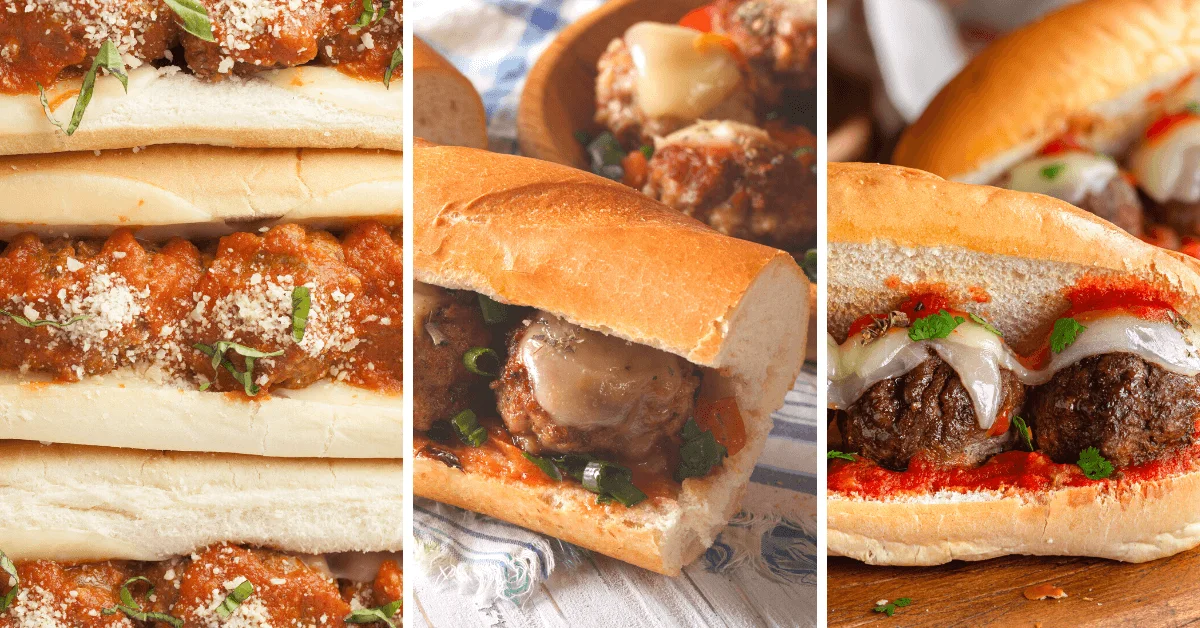 Making your own pizza can be economical and fun.
Offer a few different toppings like pepperoni, veggies, and a variety of cheeses, and you have a dish that's sure to please everyone.
Strips of marinated chicken or beef, sautéed with peppers and onions, can be served alongside warm tortillas for a make-your-own-fajita station.
It's a cost-effective choice that's full of flavor.
I love doing a fajita bar when hosting a southwestern or fiesta theme baby shower.
A classic comfort food made with elbow macaroni, cheddar cheese, and a creamy sauce.
This classic comfort dish is not only inexpensive but also incredibly satisfying.
With its creamy, cheesy goodness, it's a crowd-pleaser that's perfect for any gathering.
I love to serve homemade mac and cheese at fall baby showers and winter baby showers.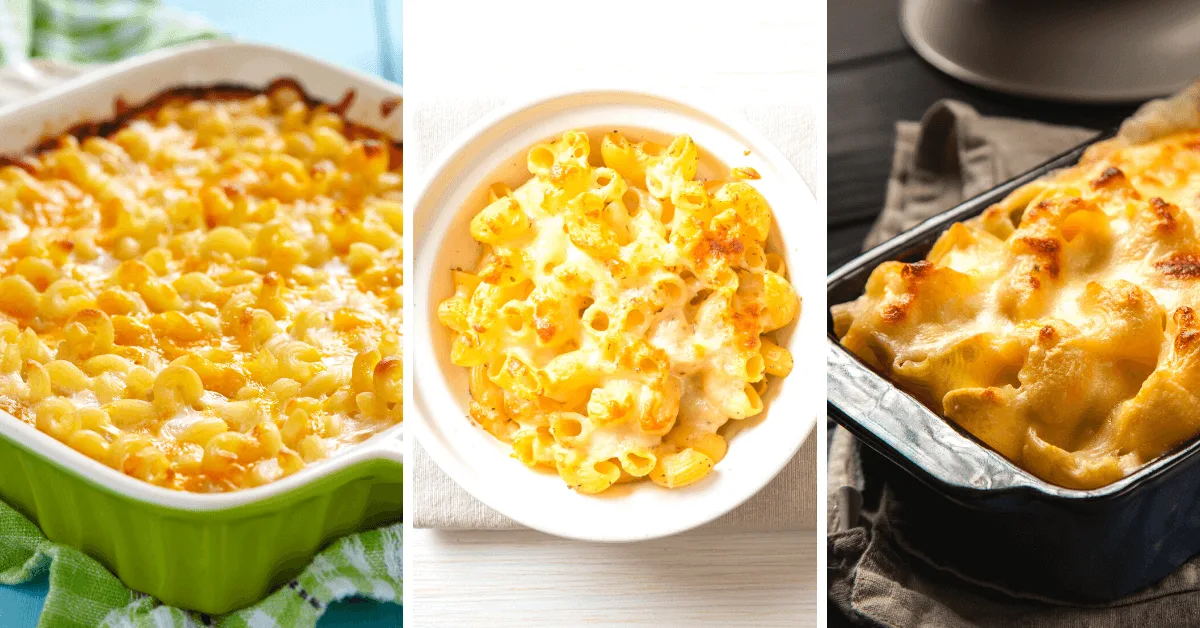 A comforting pasta dish made with ziti, marinara sauce, ricotta, and mozzarella cheese.
A baked pasta dish like ziti, filled with tomato sauce, cheese, and perhaps some ground beef or sausage, is a hearty and budget-friendly option that can efficiently serve a crowd.
Chicken Salad Sandwiches:
Shredded chicken mixed with mayo, celery, and spices served on mini croissants.
Light yet filling, these sandwiches made with a flavorful chicken salad are an affordable and easy-to-eat option.
They're perfect for guests to enjoy while mingling.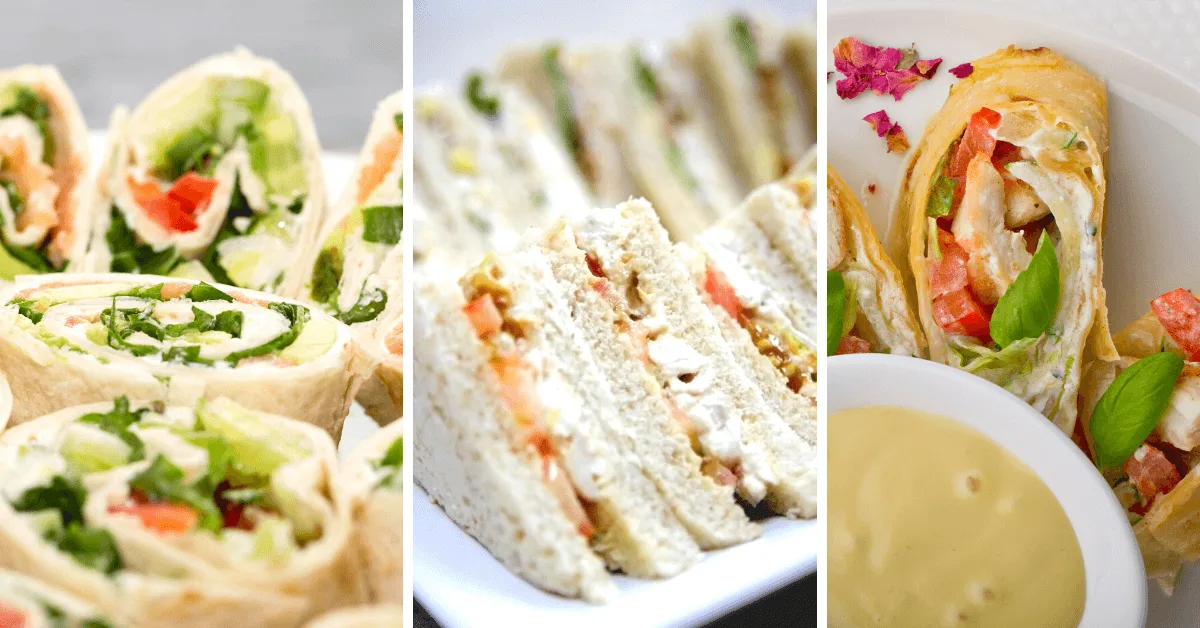 These main course options would be perfect for a garden party-themed baby shower.
Theme ideas:
| No. | Food | Baby Shower Themes |
| --- | --- | --- |
| 1 | Slow Cooker Pulled Pork | Rustic, Outdoor, Country |
| 2 | Taco Bar | Fiesta, Mexican, Southwestern |
| 3 | Pasta Salad | Italian, Summer, Garden Party |
| 4 | Chicken Drumsticks | BBQ, Picnic, Outdoor |
| 5 | Vegetarian Chili | Healthy, Winter, Southwestern |
| 6 | Meatball Subs | Italian, Casual, Comfort Food |
| 7 | Homemade Pizza | Italian, DIY, Casual |
| 8 | Fajitas | Mexican, Southwestern, Fiesta |
| 9 | Mac and Cheese | Comfort Food, Casual, Winter |
| 10 | Baked Ziti | Italian, Comfort Food, Family-style |
| 11 | Chicken Salad Sandwiches | Brunch, Tea Party, Garden Party |
Desserts
No baby shower is complete without some sweet treats. Here are some budget-friendly dessert options:
You can even decorate them to match your baby shower theme.
They're a classic party dessert for a reason – not only are they delicious, but they're also individually portioned which is great for a gathering.
Whether you opt for classic vanilla or chocolate, or something more unique like red velvet or salted caramel, they're a cost-effective dessert that can easily be decorated to match your baby shower theme.
This is a light, sweet, and refreshing choice that can double as a dessert and a palate cleanser.
It's a mixture of various fresh fruits that can be chosen based on the season and your personal preferences.
It's a healthy option that appeals to just about everyone.
These nostalgic treats are not only economical but also a big hit with guests of all ages.
Made from puffed rice cereal and marshmallows, these sticky-sweet squares can be cut into fun shapes to match your baby shower theme.
A fun option is to color them pink or blue if you know whether parents-to-be are having a boy or a girl.
Drinks
Don't forget about the drinks! Here are some budget-friendly drink options:
This classic thirst quencher is a budget-friendly choice that can be easily made in large batches.
It's refreshing, sweet-tart, and perfect for a baby shower.
You could even jazz it up with a splash of soda or some fresh berries!
Fruit punch is a sweet, tangy, and refreshing beverage that is an economical way to serve a crowd.
You can make a classic version with a combination of fruit juices, or even add some soda for a fizzy touch.
And, it adds a pop of color to your drink station!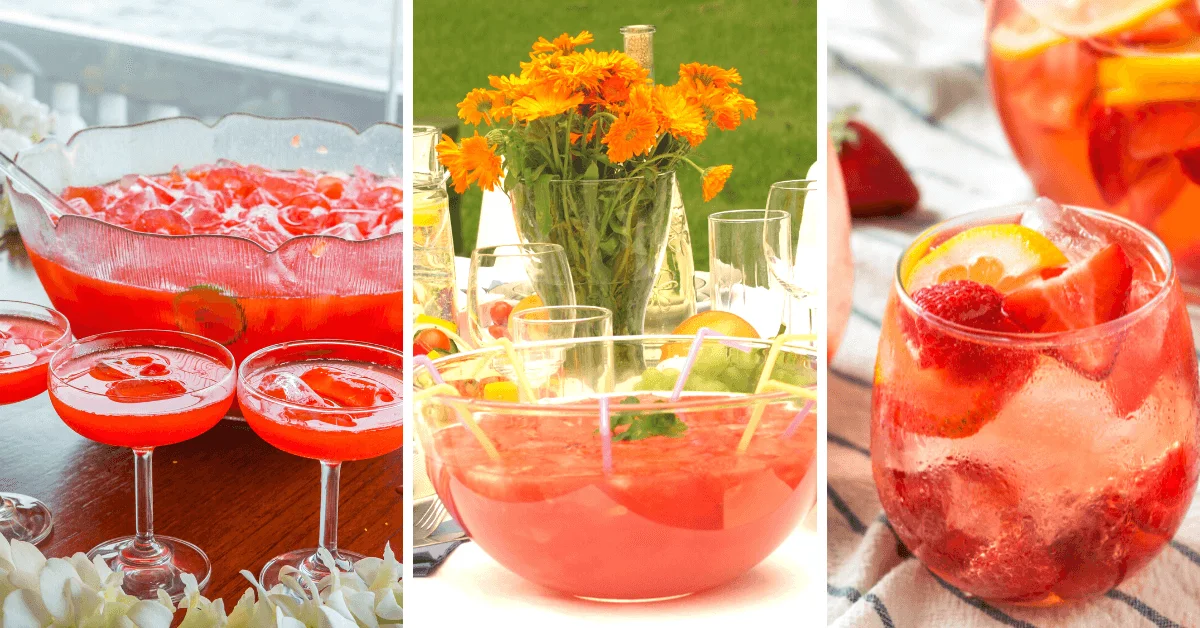 Infused waters are a light and refreshing alternative for guests who prefer a non-sweet beverage.
Adding slices of fruits like lemon, lime, cucumber, or berries to water creates a beautiful and flavorful drink that's also very affordable.
Tips for Serving Food at a Baby Shower
When it comes to serving food at a baby shower, there are a few things to keep in mind. Here are some tips to help you make sure your guests are well-fed and happy:
Set up food and dessert tables so that guests can serve themselves buffet style.
Stick to foods that aren't too messy to eat while standing up and mingling.
If you have a set theme, you can tie the food into the theme by using colored frosting, or by piping lettering onto foods like "Oh, Baby!"
Offer a variety of food so guests have options. We like to have:

Protein options – like a cheese platter, little sandwiches, or meatballs.
Vegetable option – Veggies and dip are a great option!
Snacks – Chips, pretzels, and other little grab-and-go snacks that guests can pick on.

Make sure to have some vegetarian and gluten-free options available, just in case.
Label the food so guests know what they're eating.
Don't forget about drinks! Offer a variety of non-alcoholic options like lemonade, iced tea, and punch.
Consider hiring a caterer or asking friends and family to bring dishes to share to help keep costs down.
Do's and Don'ts for Budge Baby Shower Food
Throwing a baby shower is an exciting time, but it can also be stressful when you're trying to stick to a budget.
Here are a few do's and don'ts to help you plan a cost-effective baby shower menu that is still delicious and satisfying:
Do's:
Do plan. Planning will give you time to research and find affordable food options that fit your budget.
Do consider simple and easy-to-make dishes. Simple dishes are often more cost-effective and can still be delicious.
Do consider potluck-style meals. Ask guests to bring a dish to share, which can help cut down on the cost of food.
Do consider serving finger foods or appetizers. These are often less expensive and can be just as satisfying as a full meal.
Do consider homemade dishes. Homemade dishes are often less expensive than store-bought options.
Do consider seasonal fruits and vegetables. These are often less expensive than out-of-season options.
Don'ts:
Don't overspend on fancy or gourmet dishes. Keep it simple and affordable.
Don't forget to consider dietary restrictions. Make sure to have options for guests with dietary restrictions or allergies.
Don't overdo it on the desserts. Consider serving a few simple dessert options instead of an elaborate dessert spread.
Don't forget to factor in the cost of drinks. Consider serving water, tea, or lemonade instead of expensive sodas or alcoholic beverages.