Updated May 8, 2023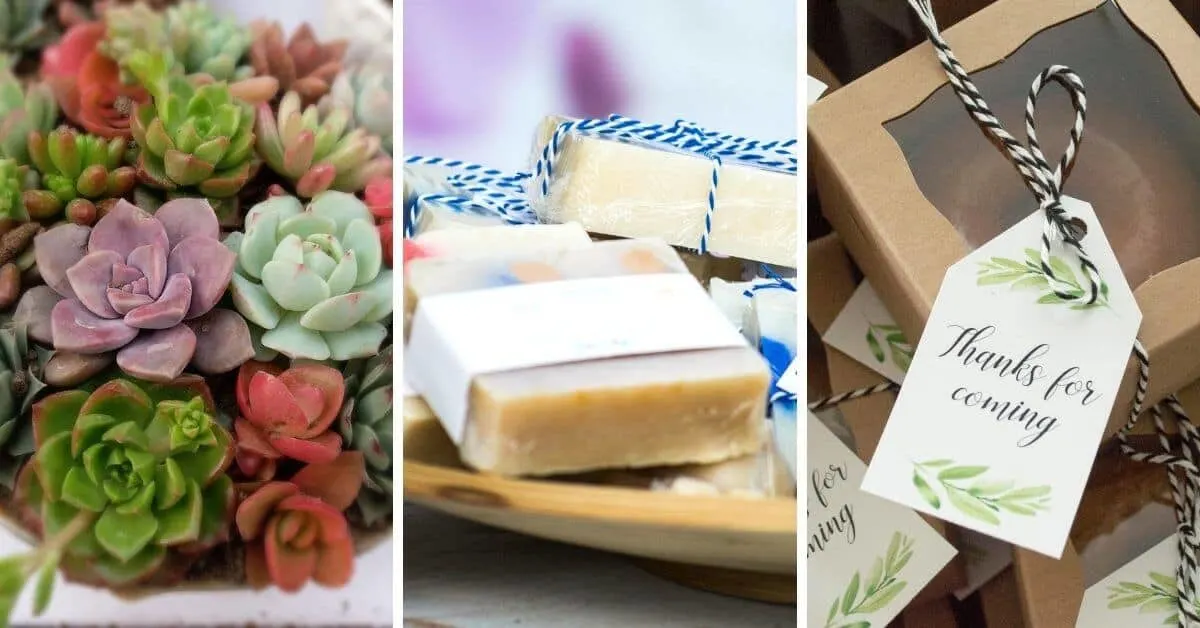 Trying to select baby shower favors that your guests will love can be a challenge.
Favors are an expression of gratitude to those who have taken the time to share the occasion.
When it comes to picking out favors it is not about how much you spend but the thought.
Though favors are a part of most baby showers, most people attending a shower are not expecting anything.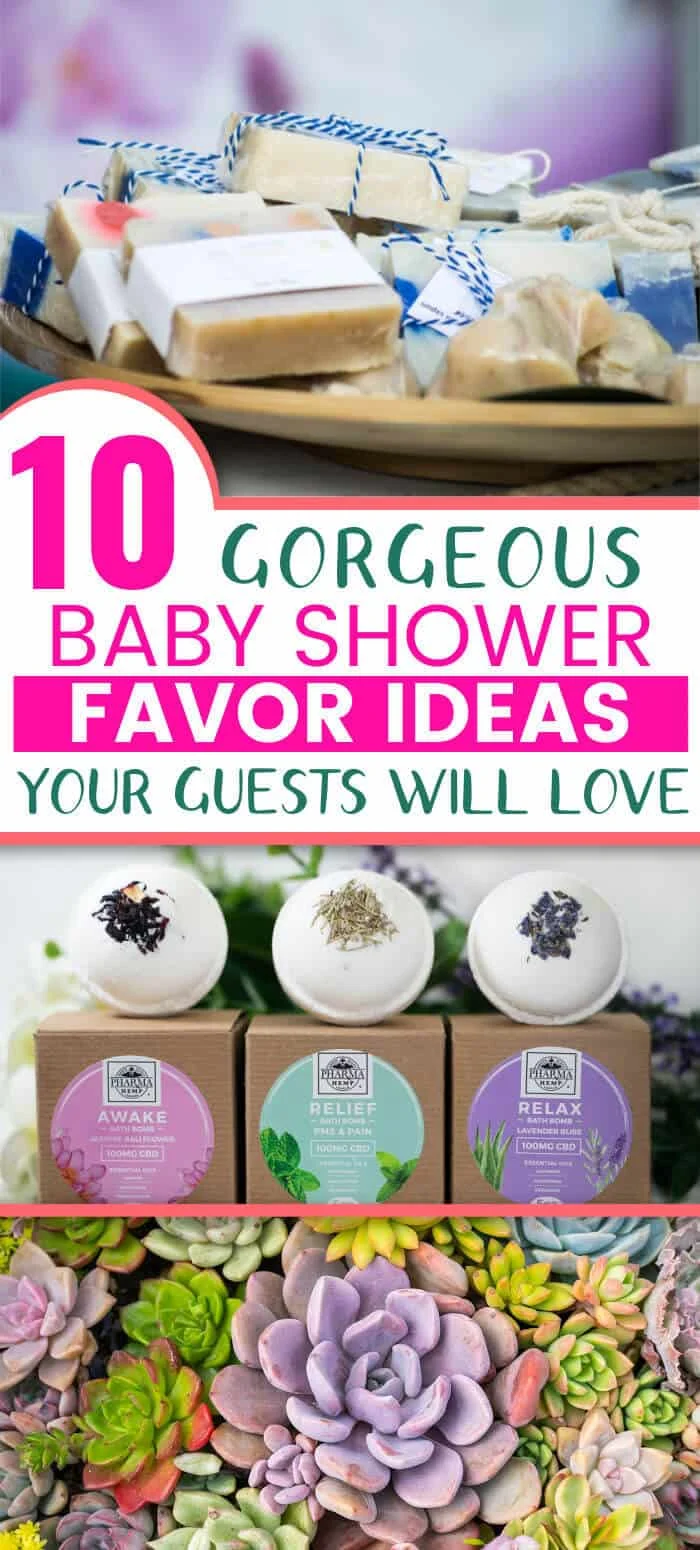 Baby Shower Favors That Your Guests Will Love
1. Succulent Rosette Favors In Tin Buckets
Depending on what time of year it is, potted, perennial plants are always a good choice when choosing baby shower favors that your guests will love.
Succulents work well and can be made into an attractive arrangement.
They are easy to care for and last a long time.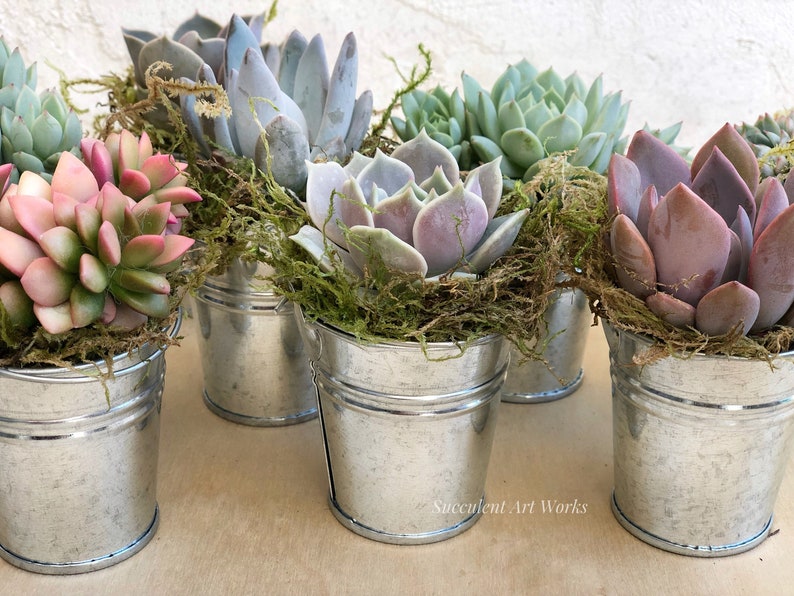 22.5″ Succulent Rosette favors, tin buckets
2. Greenery Baby Shower Candle Favors
Candles are always a good option since there are so many ways they can be decorated. The containers can be a keepsake after the candle is used.
Mason jars, vases, antique colored glass bowls all make for a great presentation.
If you are good with crafts and better yet familiar with candlemaking you can add a scent.
Even though there are many candle shops and various types of candles readily available, they can be a great favor with your unique design.
Get ideas from popular brands. Many homemade candles are inspired by the Rae Dunn font.
With the resources you can use to create digital art, the sky is the limit.
It is always important to remember that candles, like so many items that can be handmade you might not have the time to make favors.
Once again, Etsy can always be your go-to source for unique gifts.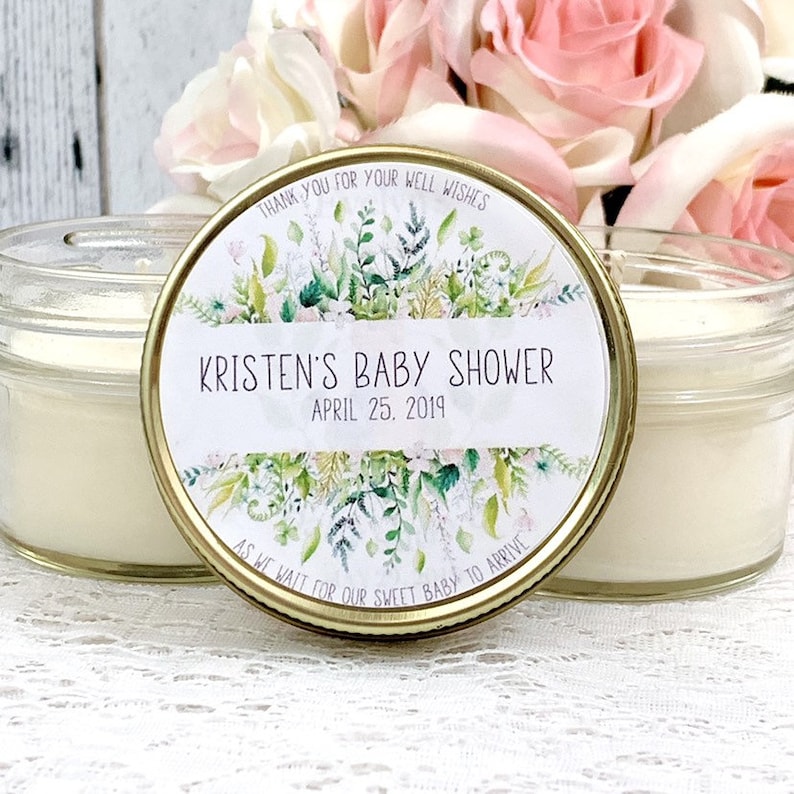 Greenery Baby Shower favor – Greenery Baby Shower – Baby Shower Favors Candles – Greenery Favors – green and gold baby shower
3. Llama Baby Shower Soap Favors
Can't mention baby shower gifts without including a Llama-themed item.
In 2020, Llamas and Alpacas have become very popular.
Finding inspiring designs featuring Llamas are all over the internet and can make great baby shower favors that your guests will love.
If your guests have young ones at home this favor won't last long so if they want to keep it for a keepsake it might be best they never see it.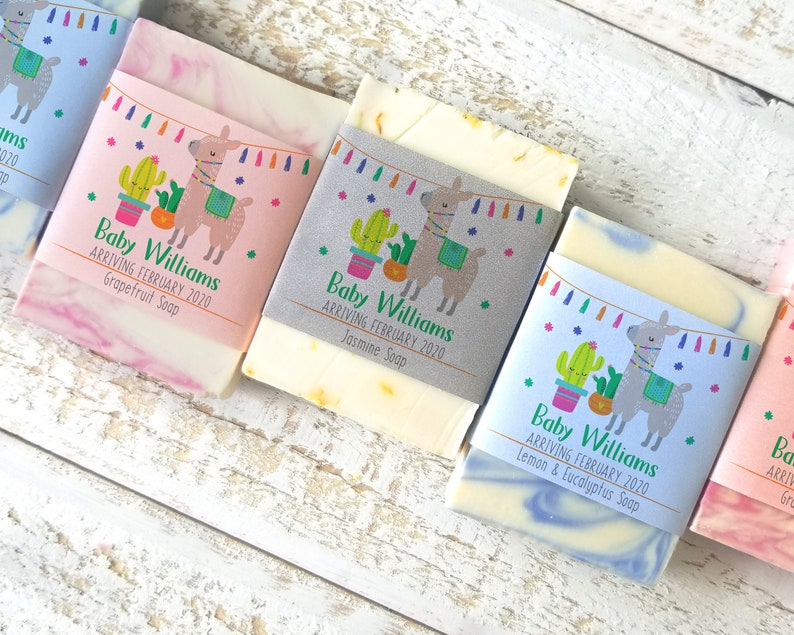 Llama Baby Shower Favors, Cactus and Llama Baby Shower Favors, Llama llama baby shower favors
Better yet, why not accompany your soap selection with a Llama? Llamas are the 2020-animal-of-the-year or at least a close second to the magical unicorn.
Cover both bases with "Lana" the Original Beanie Baby Llama Unicorn!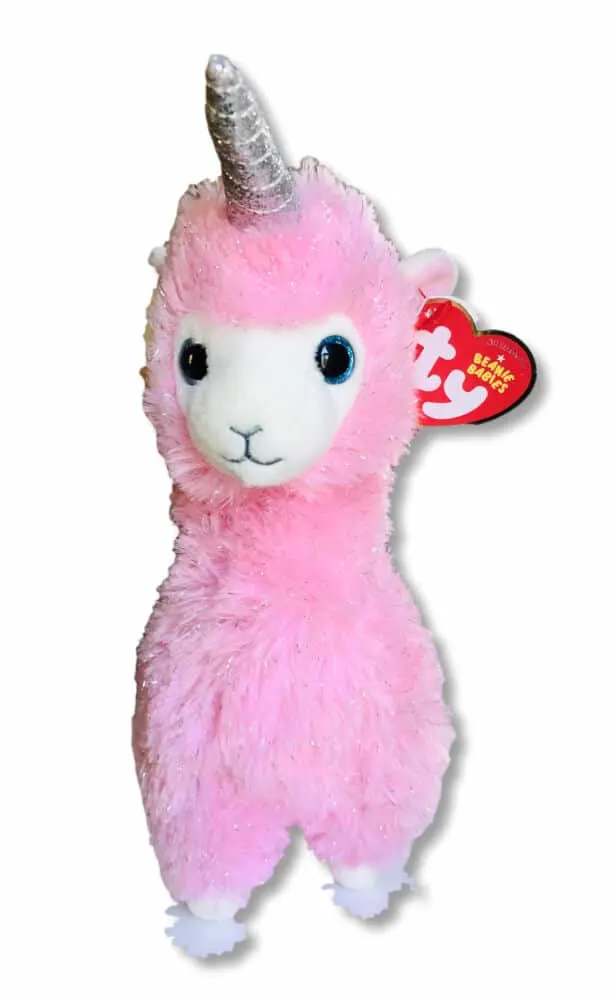 Lana the Llama
Consider the "Beanie Boos Unicorn Collection", they are all the rage this year.
Pick one out and add your own special touch:
Baby Jones
Arrival Date
Shower Date
Guest Name
4. Woodland Theme Seed Baby Shower Favors
Seeds are always a great idea for a baby shower favor.
They can be put in a creatively designed bag that will serve as a keepsake to remember your event.
Best of all, it is a favor the whole family can enjoy planting together!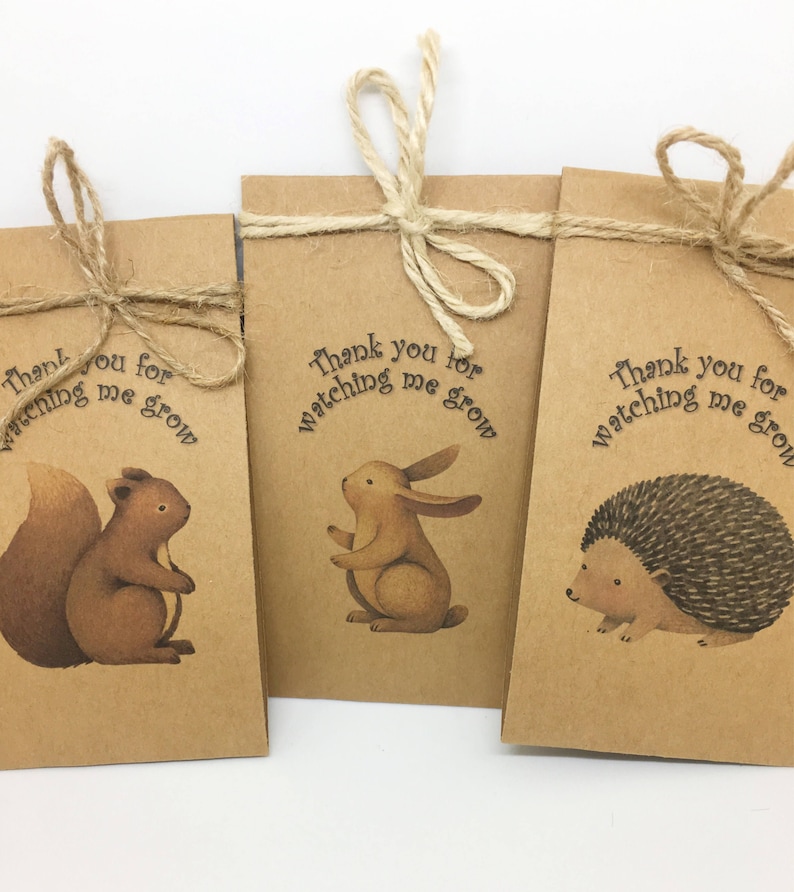 40 Baby shower favors – woodland theme
5. Rose Sugar Scrub Baby Shower Favors
Sugar scrub is always a popular gift. It is a great exfoliant and best of all you can easily make it yourself.
Your guests will appreciate learning how to make it and be pleased by how effective it is.
This favor can be used for many celebrations.
It is amazing how many people are still not aware of this great homemade skin exfoliation remedy.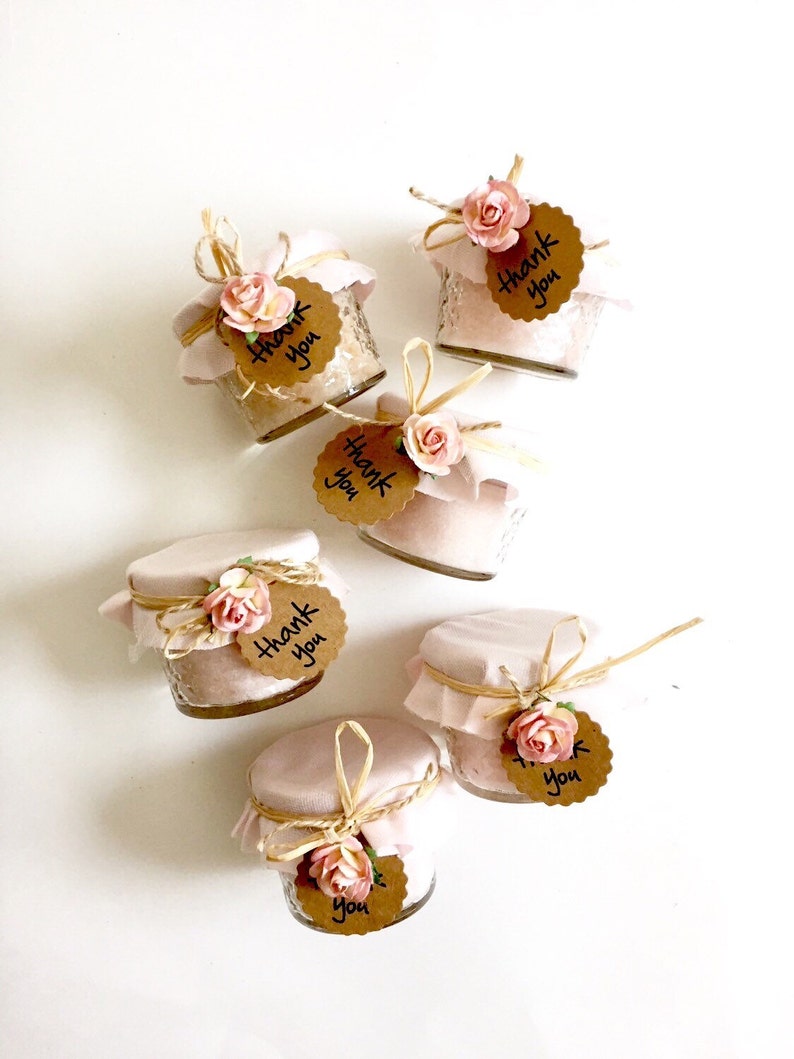 12 Rose Sugar Scrub Body Scrub, Blush Baby Shower favors
6. Bird Seed Heart Baby Shower Gift For Guests
When you are trying to think of unique baby shower favors that your guests will love, consider this birdseed heart.
It can be used as an ornament or you can hang it by the window during the winter or spring so you can bird watch.
This favor can be used for other occasions as well.
We love this birdseed baby shower favor! Perfect for any season, but if you are having a February baby shower, these could be the ideal thank-you gift for your guests. February is wild bird feeding month.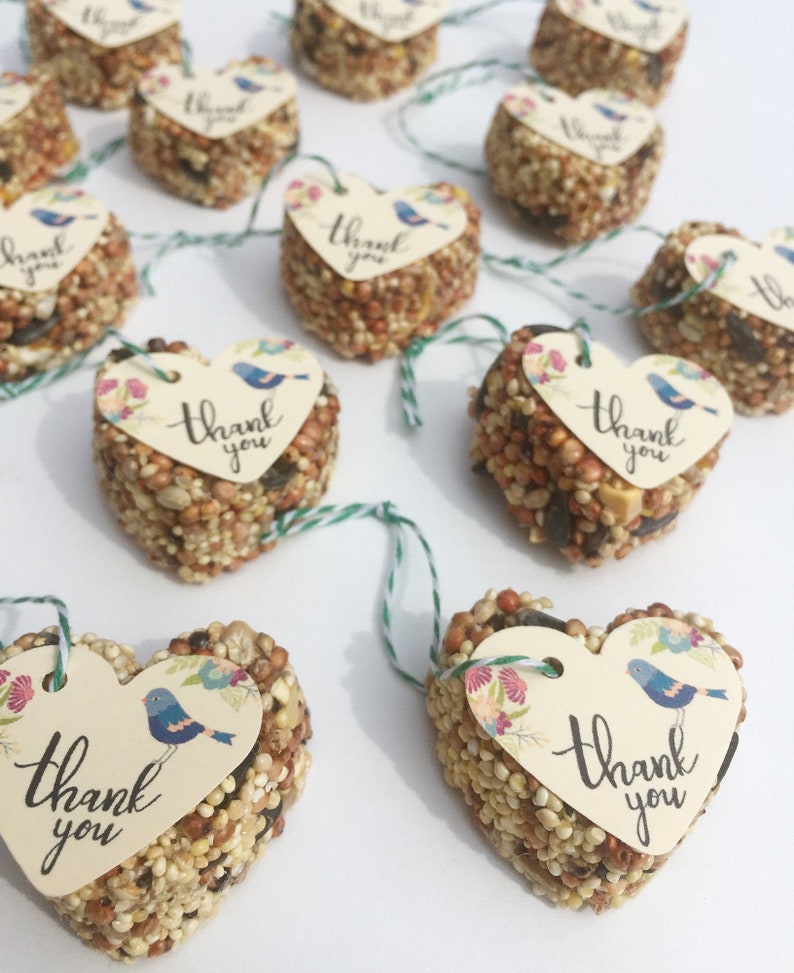 Baby Shower Gift for Guests Bird Seed Heart Shaped Favor MINI Favors
[content-egg module=Amazon template=list next=10 hide=price]
7. Pashmina Scarf Baby Shower Favors
This scarf is one of our favorite baby shower favors that your guests will love.
If you are good with digital crafting, you can create unique sleeves to wrap around the scarves.
If you are good at working with fabric, consider adding some details about the shower such as the date and the guest's name.
This is the type of baby shower favor that your guest is likely to use and will be a reminder about your special event.
We found this baby shower scarf favor on Etsy.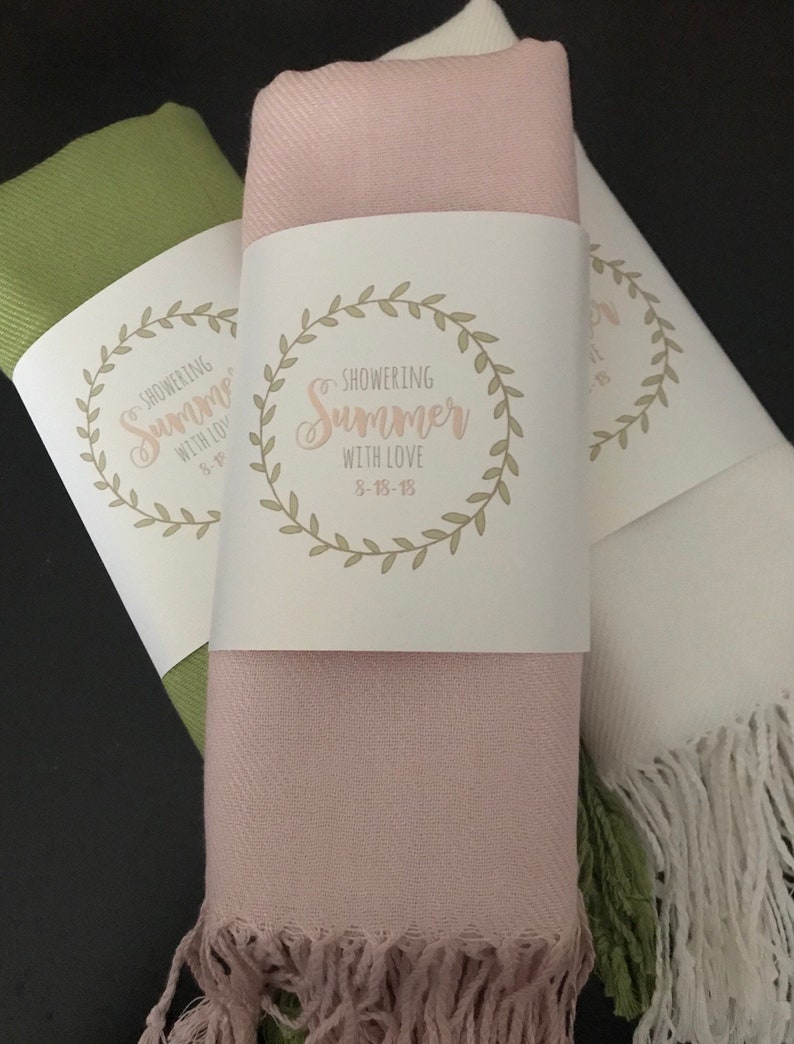 30 Pashmina scarf – baby shower gift
8. Beach Theme Body Butter Baby Shower Favors
You can never go wrong with a beach theme when it comes to selecting baby shower favors that your guests will love.
Any lotion, soap, or exfoliant can be prepared using beach-themed decorative materials.
This is an ideal favor that can be used for a summer or winter baby shower.
Check out these epic personalized jars of body butter!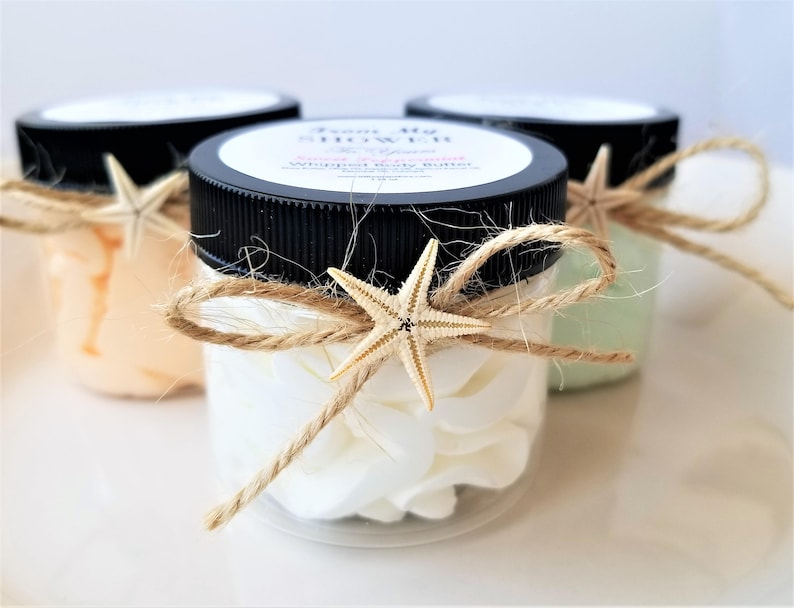 20 Beach Themed Body Butters, Personalized favors
This post may contain affiliate links. We may be compensated if you make a purchase through our links. You can catch our full disclaimer at the bottom of this post. Shopping for baby shower gifts often isn't as easy as you think due to the constant influx of innovative ideas and the natural desire to gift something that is unique and heartfelt.
9. Custom Soap With Wooden Dish Baby Shower Thank You Gift
You can never go wrong with this baby shower favor. You can create many variations based on what soaps you enjoy. If you make soap you will have many options.
If you can DIY this baby shower gift, you will have many choices: color, shape, scented, or not. The soap dish can also be made to fit a certain theme.
We found this adorable customer made soap with a wooden dish on Etsy!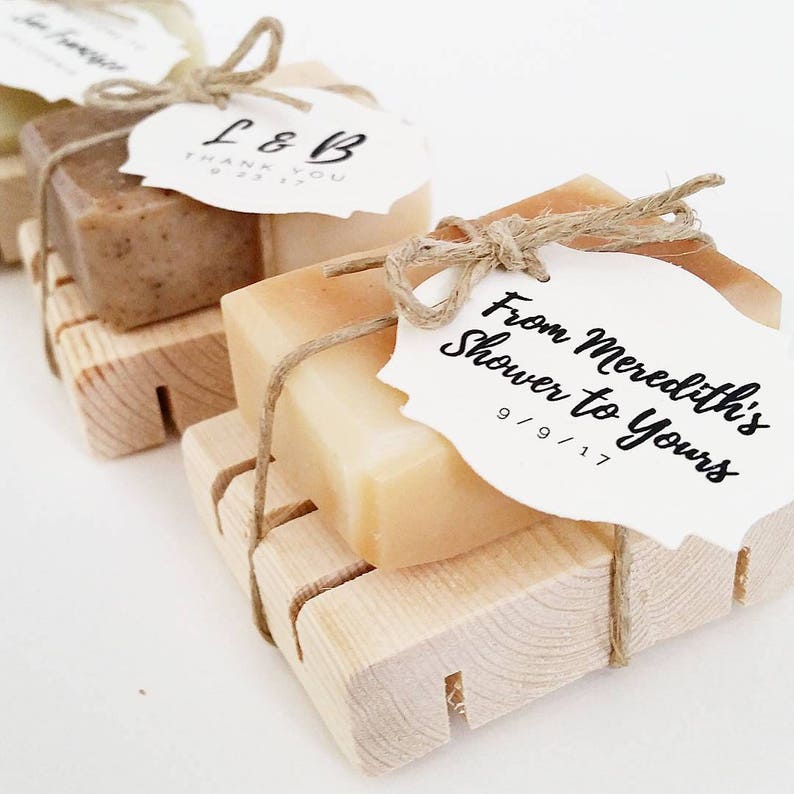 80 Custom Soap Favors w/ Dish (HALF SIZE) – Baby Shower
10. Organic Bath Bombs
Bath bombs make a great baby shower favor. I LOVE bath bombs and think they make the perfect gift for your baby shower guests.
Try these unique organic bath bombs.
If you make them, you will have the option to make a bath bomb baby shower favors that your guests will love.
If you don't want to make them yourself you can purchase these organic bath bombs on Etsy.
You can also order them from LUSH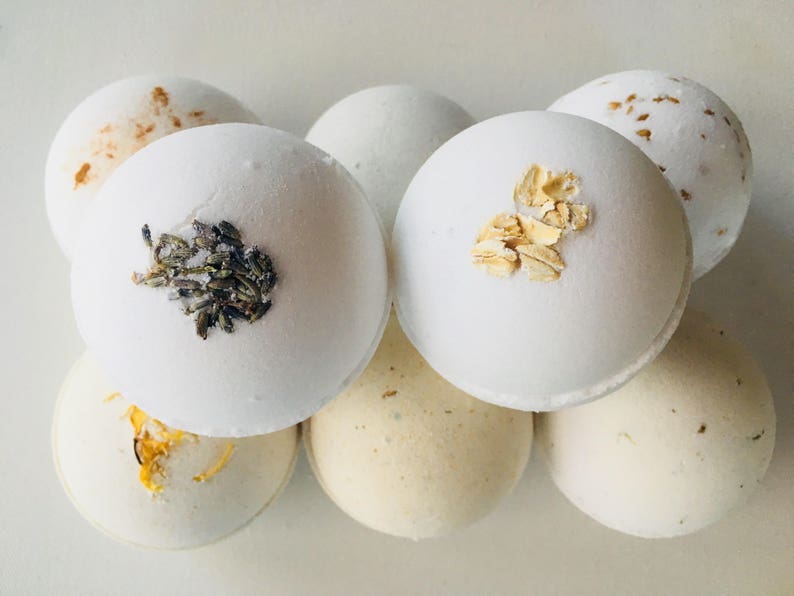 5 oz.Wholesale & Private label Organic Bath Bombs Non-GMO No
Conclusion:
The DIY industry is exploding online. Because of this, the opportunities to make or purchase baby shower favors that are one-of-a-kind are endless.
If you don't have the time look for DIY projects you can do or buy.
Etsy is a great place to find products and inspiration. You will find what you want on Etsy.
The question will be whether you choose to make the favor yourself.
If you find a project that interests you, just go to YouTube and find a "How To" video and you are set to go.
If you want to find a baby shower favors that your guests will love, using this approach will give you more than enough ideas to choose from.