Shopping for baby shower gifts often isn't as easy as you think due to the constant influx of innovative ideas and the natural desire to gift something that is unique and heartfelt.
As is the case with any celebratory occasion (be it weddings, showers, etc.) this feeling of wanting to do something different is what makes such occasions more exciting.
Money always works, though there is nothing better than an expectant parent coming away from a baby shower feeling equipped and not having to prepare for a major shopping expedition.
Furthermore, many family and friends who have had children will know what is needed from the get-go especially when the shower is for a first child.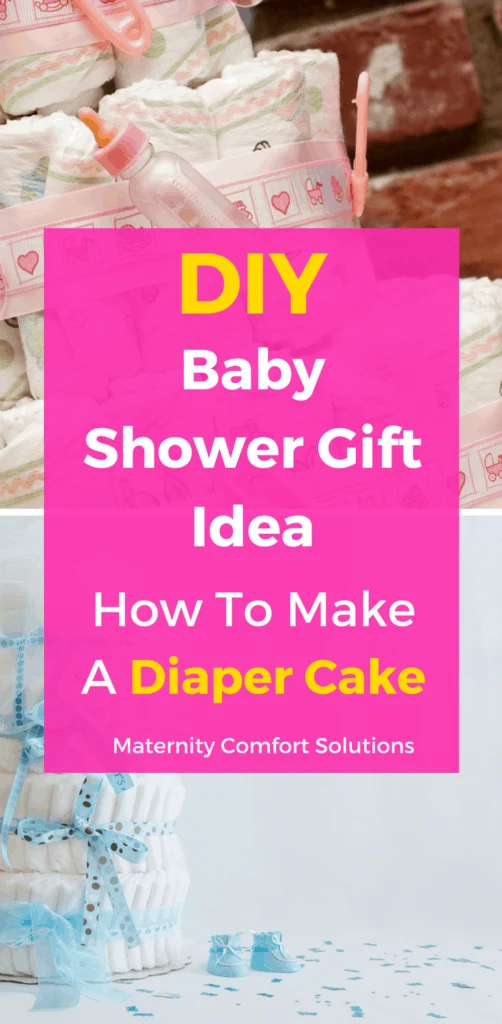 Not unlike a wedding shower, one desperately wants to stray from the toaster or blender gift as there will likely be many of those gifted by others who attend.
There is nothing wrong with these gifts and they are essential, so this is not to say that no one should supply these basic products (which for a baby shower would be the day to day items all new parents need for newborn care).
The Bottom line is that family and friends of expecting parents are now faced with the challenge to make an already special occasion just a little different!
Having a baby comes with a number of "milestone celebrations" making the pregnancy experience more exciting and eventful. With Baby Showers, Gender Reveal Parties, Sip and See parties, etc. there is a burning desire to try DIY diaper cake ideas to create something special and memorable for the expecting couple.
Along with DIY diaper cake ideas, there have been a number of very clever products, most often developed and patented by mom's-to-be!
Seriously!….. who would know better than a new mom, when it comes to things that can make life just a little easier.
Though there are many DIY ideas, this post is focused on the DIY Diaper Cake as it is clearly a gift that is fun to give and functional at the same time.
The DIY Diaper Cake has spawned Diaper Bouquets and virtually any item that can be created on top of a diaper base.
Diaper cakes have likely become so popular and trendy since they are extremely affordable and are still a unique gift idea if you add your own special touch.
The following is some useful information to keep in mind for DIY projects. A gift that is sure to be well-received at the next baby shower you attend.
How to Proceed Planning to Make (or buy) a DIY Diaper Cake :
Many tutorials exist online to learn the basics about how to create a DIY diaper cake.
The range extent of creativity has gone off the charts! If you are considering making a diaper cake here is a checklist of the most important details you will want to consider before embarking on this adventure:
Gender (Girl, Boy, Gender Neutral)
Theme (Sport, Superhero etc.)
Size (Centerpiece often made by the hosting party or an individual diaper cake for a girl or boy)
Budget (Diaper cakes can fit any budget)
Time (As diaper cakes increase in popularity and styles, is can be a challenge to think of a unique "cake" design and as with any project, the more involved or detailed you make it the more time you will need to allocate.)
How to make a diaper cake. (As mentioned there are many tutorials online and many ebook guides you can find to get down the basic process. Beyond this point, the craft is simply going to be an expression of your creativity and the message you want to send. Themes for a friend or coworker often will differ from a family member.)
With the popularity of diaper cakes, be prepared for the fact that you will not likely be the only one at a shower to have thought of such a gift. (For this reason, a little creativity can help keep yours unique and eye-catching.)
Additional Items (Though the diapers in a diaper cake are a gift in themselves, many creative designs go further and add items that will best serve a new parent. This can range from baby skincare products to ornamental items such as beanie babies.)
Still, want to make one but short on time?
Why not try a kit to get you started in the right direction.
You can always add your own special touch:
It's a Boy Blue Baby Shower Diaper Cake Decorating Kit
The kit is perfect for those who are short on time to gather all the resources from scrape. Setting the framework with a kit can make
the experience more enjoyable and assure that you will end up with a gift you will be pleased to bring to your next baby shower!
Or? Decorate It Yourself!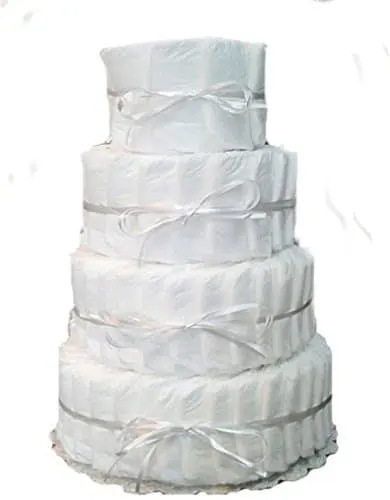 Who would have thought you can get the basic foundation of a Diaper Cake Done-for-you! For many, this can be
the perfect answer and leaves plenty of room for your own creative flair!
No Time! Try these ready-made diaper cakes!
Diaper Cake – Elephant Friends Boy Theme Handmade By Lil Baby Cakes
Baby Boy Gift – Makes a Great Baby Shower Centerpiece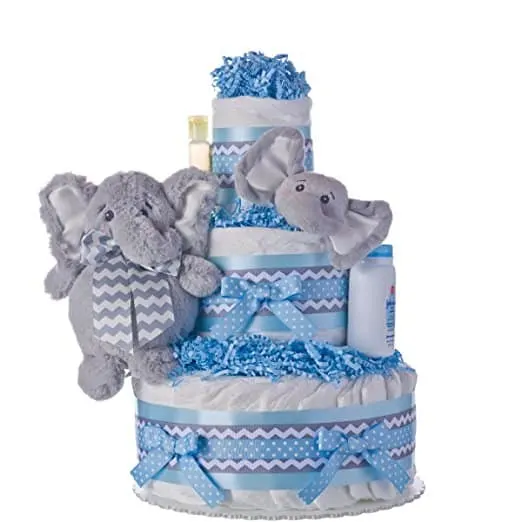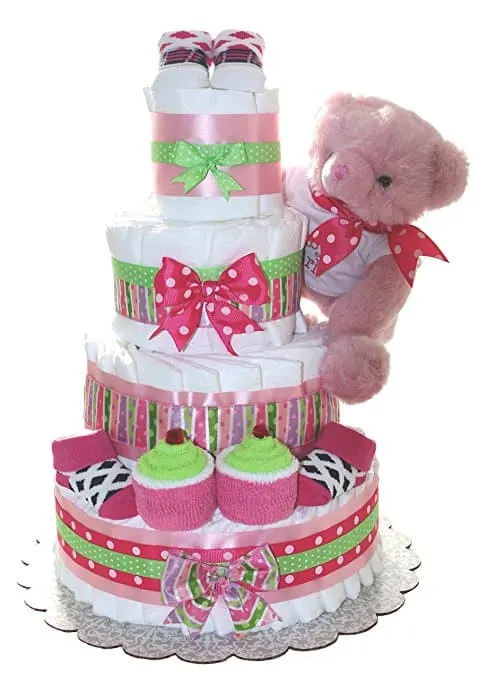 (Always remember that gender-neutral cakes are also available, for the couple that has managed to keep the gender a secret until the end!)
The following video created by EVITE, is an excellent starting point if you want to make a DIY diaper cake from scratch. What has been most interesting about this gift is the flexibility you are afforded in terms of the amount of time and resources you want to put into it.
Everyone's daily schedule, commitments, time allowance, budget, and creativity differ so you can jump into this "hobby" at any level. Make it from scratch or buy it completely (adding perhaps a few unique ideas to set it yours apart from the rest.
Credit to: EVITE
Hopefully, this article has been helpful and has made it apparent that a DIY diaper cake (now extremely popular) does not have to be as demanding a gift idea as was once thought.
Surely, when they first came out there were few tutorials and the process was more labor-intensive. In time, as with many clever ideas, such as this, solutions have come about to make this an option for those who have little time to put into a gifting idea but prefer not simply buy a gift.
The most important thing is to keep this idea and any DIY Diaper Cake idea fun from start to finish!