Updated November 16, 2023

If you are newly pregnant, well into your third trimester, or somewhere in between this winter pregnancy survival guide is written for you!
A winter pregnancy can feel magical!
You can enjoy Festive holidays, delicious foods, and fun times with family and friends.
But pregnancy can be challenging and a winter pregnancy brings the added possibilities of snow, ice, freezing cold, and the flu.
But there are simple precautions you can take to keep you and your baby healthy and safe through the winter season.
Let us show you how to have a joy-filled and safe winter pregnancy.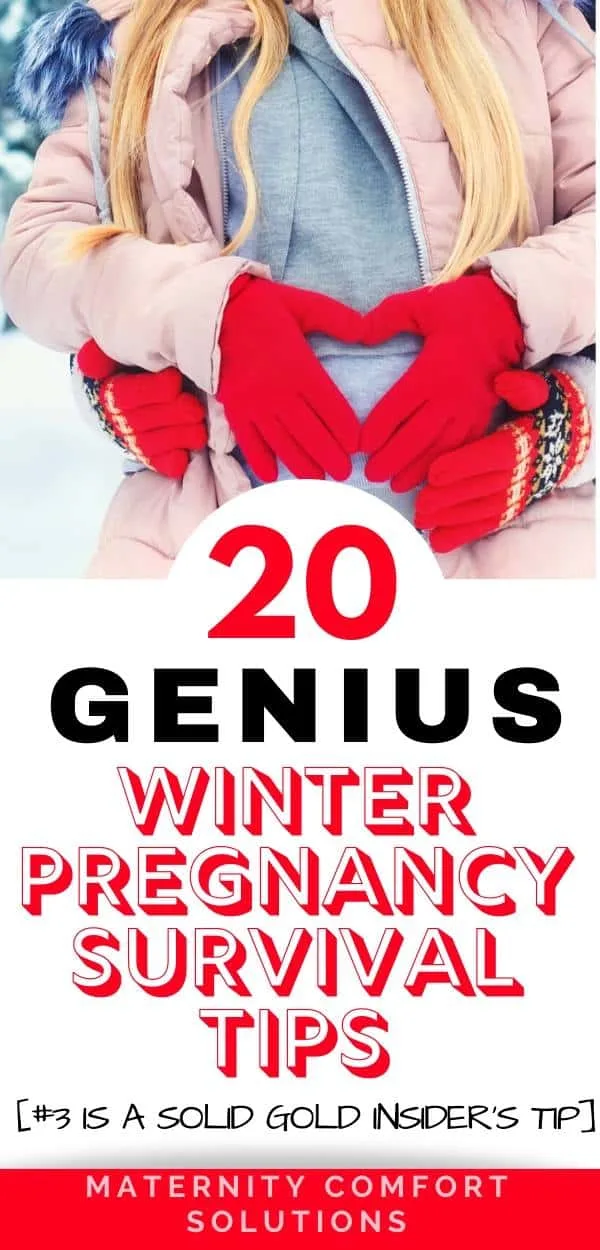 Winter Pregnancy Survival Tips:
1. Being pregnant makes you more susceptible to colds and the flu.
COVID-19 is an illness caused by the novel coronavirus SARS-CoV-2. You'll want to ask your doctor any questions you have about COVID-19 and your specific risk factors at your next visit.
Here is how to stay healthy.
As if the fatigue, nausea, and having to pee every 5 minutes weren't enough, pregnancy also makes you more susceptible to sickness. We can thank our weakened immune systems during pregnancy for that.
During the winter months, we spend more time indoors and in close quarters with other people.
So the odds of being exposed to the cold virus (the most common upper respiratory virus in people) or flu is significantly higher in the winter season.
We want to stay healthy!
So what can you do if you are pregnant to stay healthy this winter?
Wash your hands frequently.
Handwashing (with soap) is the gold standard when it comes to preventing yourself from getting sick and preventing the spread of infection from person to person (Source).
Washing your hands frequently is one of the easiest and most overlooked ways to prevent the spread of infection.
Wash your hands with water and use soap, scrub your hands front, back, and in between your fingers for at least 30 seconds. Rinse your hands and dry with a clean towel or air dry your hands.
Keep your hands away from your face. Try not to touch your mouth, nose, or eyes with your hands unless you wash them.
Our rule in our house is the first thing you do when you come home is wash your hands.
Using the method above. We use hand sanitizer when we are out, but hand sanitizer is not a substitute for handwashing with soap.
Get a flu shot (Inactivated Influenza Vaccine) and the Covid-19 vaccine
Influenza can be deadly.
The inactivated influenza vaccine is safe and effective during pregnancy.
Pregnant women who contract the flu are at a higher risk of developing serious medical complications (ie. pneumonia) than their non-pregnant peers.
Talk to your prenatal care provider if you have questions about the inactivated flu vaccine.
If there is no medical reason why you cannot receive the flu vaccine, preventing the flu and the potential complications it can cause during pregnancy is of care. (Source)
Listen to your body. If you feel tired, take a nap.
Most pregnant women experience some level of fatigue during the first and third trimester of their pregnancy.
If there are tasks that don't need to be completed immediately, leave them for a time when you have more energy.
Even better, delegate the task to your partner or ask a friend or family member to help.
Stay away from people who are sick
You are probably thinking "Oh easier said than done!"
You can't move into a germ-free bubble for the winter…we get it! But you can stay away from people who are sick with a cold or the flu.
2. Get yourself a comfortable pair of winter boots.
Snow and ice can be slippery and dangerous when you are not pregnant.
When you are pregnant the weight of your growing baby bump can easily throw you off balance.
Slipping and falling while pregnant is not uncommon and can pose a significant risk of injury to you and your baby.
You need a pair of good stable winter boots that are waterproof and have good traction.
Select a pair of boots that will keep your feet warm and allow a little wiggle room should you get pregnancy-related swelling in your feet or ankles.
Think cute and functional.
3. If the weather outside is frightful, stay home.
If the weather is bad outside … stay home! When the roads are covered with snow and ice, whatever you need to do can wait.
If something can't wait … once again, delegate and don't think twice about it.
Car accidents are far more common during bad winter weather. Add to this the fact that car accidents are the leading cause of fetal death as a result of maternal injuries and your decision to stay home during bad weather makes far more sense. (Source).
We know that staying at home is not always an option. As healthcare providers, we know that bad weather may not be an excuse for not going to work.
Many jobs expect you to be at work: rain, snow or shine. The decision to drive to work during a winter pregnancy is based on many factors.
Never hesitate to prioritize the health of you and your baby.
Here are some of the factors to consider:
How many weeks pregnant are you?
How far do you live from your workplace?
How severe is the weather?
Is the vehicle you drive equipped for the weather conditions?
Do you have family members to assist you if necessary?
So if you decide to go to work, what safety measures can you take:
Give yourself lots of extra time.
Clear all snow and ice off your vehicle.
Drive slowly
Increase your following distance from other vehicles
Let your family know you'll be on the road
4. It is important to stay hydrated (Even in the winter!)
It is really important to stay well-hydrated during a winter pregnancy. In the summer we tend to feel more thirsty so we drink more without really trying.
During the winter you may have to remind yourself to drink more.
If you don't like plain water, you can drink juice, infused water, milk, or broth.
You should drink 8-12 cups of water a day during pregnancy.
Keep a filled water bottle with you at all times. That bottle will remind you to drink throughout the day.
👉I love my Hydro Flask Water Bottle. This is the only water bottle that has kept water cold enough for me to drink.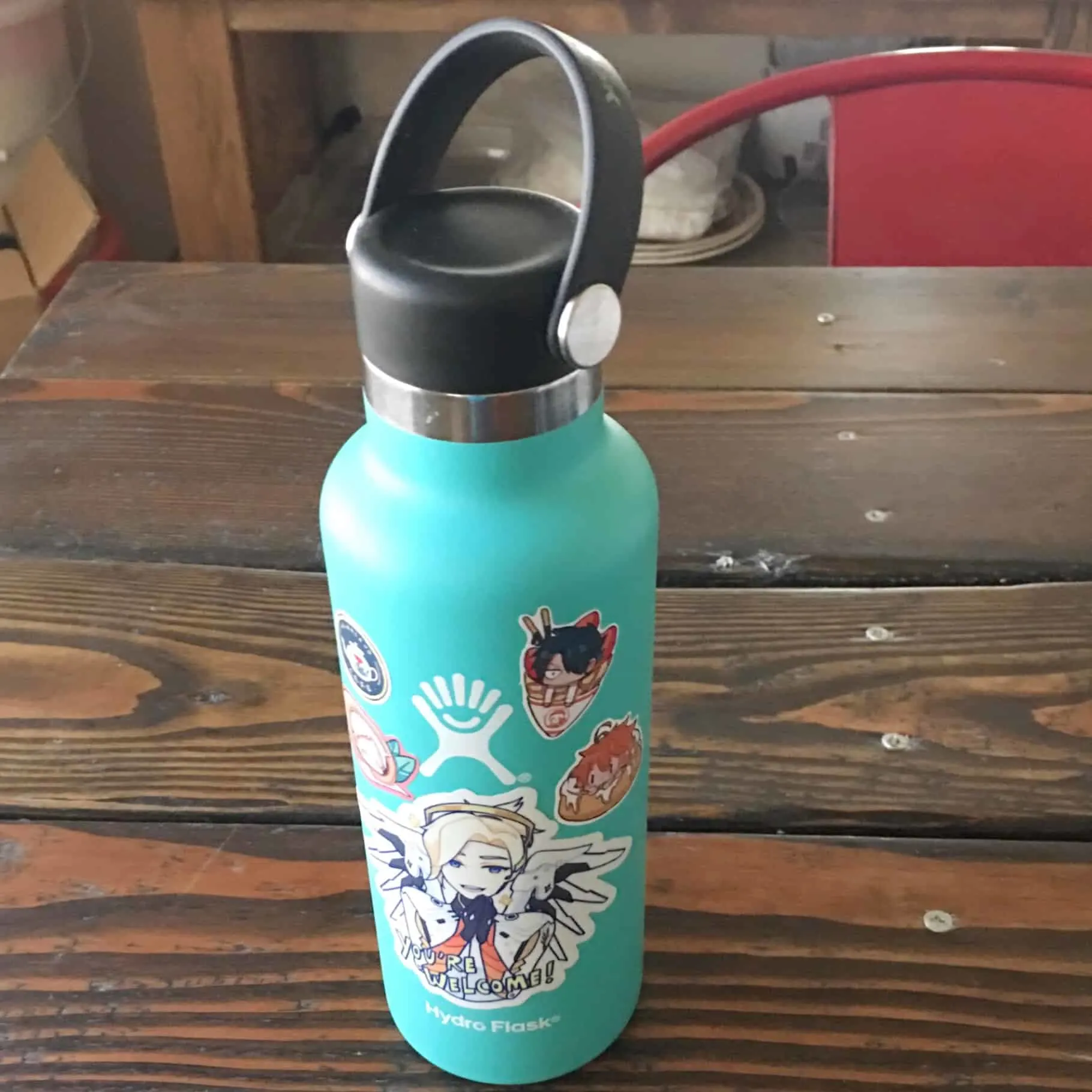 Photo Credit: Maternity Comfort solutions
You can read the reviews and check the price on Amazon.
I love this watermelon Hydro Flask! Hydro Flasks come in many amazing colors. You will definitely be able to find the perfect color water bottle for you.
5. Take a dry run to the hospital.
This is a must to make your labor and delivery experience as uneventful as possible. When you are in labor, it's hard enough to get to the hospital in good weather.
Never assume anything when it comes to travel and in this case your destination.
When you are taking a dry run to the hospital, which you likely will do for childbirth classes or a hospital tour, consider taking alternate routes.
Traffic, road construction, severe weather, or an accident might require an alternative route.
6. Have a weather radio with a battery back-up.
In many areas of the US, the winter weather can be severe and can change quickly. When you go into labor, rapid weather changes (especially winter snow and ice events) may require taking a different route or leaving earlier for the hospital.
Also, in case of extreme weather conditions, make sure you have the phone numbers for emergency services (ambulance, fire department, police) readily available.
We encourage you to get a weather radio.
A weather radio forecast comes directly from the National Weather Service.
This forecast will be the most accurate and up to date.
7. Stay out of hot tubs, saunas, and steam rooms (as tempting as they are).
During your pregnancy, it is important to prevent an elevation in your core body temperature (hyperthermia).
Animal studies have linked hyperthermia in the first trimester with developmental abnormalities.
Human birth defects have also been associated with maternal fever in the first trimester. (Source)
Maternal temperature elevation has also been associated with decreased blood flow to the uterus in the latter stages of pregnancy.
The causes of hyperthermia discussed (below) are preventable. Maternal fever due to an illness is unavoidable and is best managed with fever-reducing medications. (ie. Tylenol)
So what are the causes of overheating that are avoidable during pregnancy?
1. Hot Tubs:
Hot tubs are usually maintained between 100 and 104 degrees. This can pose a significant risk of hyperthermia.
It is for this reason. Hot tubs are on timers and often have signs warning anyone, not just pregnant women, about the risk of "overheating".
2. Saunas:
Saunas can also cause hyperthermia and must be avoided by pregnant women.
3. Steam Rooms:
The heat generated in a steam room can be extreme. Pregnant women should never go into a steam room.
8. Hot chocolate is a delicious substitute for holiday favorites like eggnog, alcohol, and coffee.
If you are missing your holiday eggnog, alcohol, or coffee drinks… hot chocolate makes an excellent substitute.
Pregnant women should limit their caffeine intake to 200 mg a day.
Eggnog that is made with raw eggs is not safe to drink during pregnancy. You should not drink alcohol during pregnancy either.
But you can enjoy hot chocolate so a winter pregnancy doesn't have to be a total buzzkill.
9. Cozy socks can help you feel more comfortable and warm.
There is something so comforting about a pair of cozy socks.
They can help you feel warmer and wrap your feet in soft fuzzy comfort.
We love this 5-pack of wool socks! They are a best-seller. You can check the price and read the reviews on Amazon!
5 Pairs of Wool Socks for Winter
10. Moisturize your skin.
Moisturizer helps fight winter itch. Your skin dries out during the winter. Winter itch is common and feels miserable.
The skin stretching that occurs during pregnancy can make the itching worse.
So use a good moisturizer that is safe for use during pregnancy.
11. Let's talk about winter sports and winter outdoor activities
Being pregnant in the winter can be tough if you love outdoor winter sports like skiing and snowboarding.
Doctors usually tell their pregnant patients that outdoor winter sports like skiing, snowboarding, and sledding are too dangerous and should be avoided.
If you are already an expert skier your doctor may tell you it is OK to continue. Be sure you discuss it with your provider.
Cross-country skiing can be done safely during pregnancy. Remember to stay on flat trails and take it slow.
As your baby bump grows it changes your center of gravity and that can cause you to lose your balance and fall.
Snowshoeing is considered a safe winter activity in pregnancy. Stay on flat surfaces, don't snowshoe alone, and be careful not to overexert yourself.
Snowboarding is a popular winter sport. If you are a snowboarder and pregnant you may be wondering: Is snowboarding safe during pregnancy? I am an expert skier (fair snowboarder) and have been a prenatal care provider for 20 years.
12. Shop for comfy maternity clothes and don't forget a pregnancy coat.
Layers are your friend during a winter pregnancy. You will be hot, you will be freezing, and everything in between. Dressing in layers can help you feel more comfortable.
My only requirements during my own winter pregnancies were that clothes needed to be super comfortable and cute.
I'm short and I always felt "big" starting around my 6th month. So I at least wanted to feel cute. Maternity tights under pregnancy leggings or long underwear under maternity jeans are the basic maternity staples for surviving a winter pregnancy.
These are my #1 choice for maternity leggings:
The Louisa Ultra High-Waisted Maternity & Pregnancy Leggings
from: Kindred Bravely
I love that these leggings support your growing baby bump, are high waisted, and offer a maternity leggings style with a pocket that will hold your phone!
They are perfect for postpartum wear and if you have a c-section they won't disturb your incision.
You can read the reviews here.
New moms rave about them in the reviews and you will too!
Sign-up for their mailing list and take 10% off your first purchase.
If you work in an office and need to wear dresses or skirts, maternity tights can help keep you warm during your workday.
[content-egg module=Amazon template=grid next=3 hide=price cols=3]
Did you know they make maternity coats? Yes, they do. No matter your need, they make a comfortable coat for pregnancy.
Do you want a cute and dressy coat for work or going out? No problem.
Do you need a functional outdoor work coat? They make those too.
I needed both. A cute and warm coat for the holidays and going out.
I also needed a really warm outdoor work coat for taking care of our animals, bringing in wood and coal for the stove, and other outdoor chores.
👉Don't forget to get some comfy after work pajamas that you can relax in.
The Jane Maternity & Nursing Thermal Pajamas
from: Kindred Bravely
13. Use your car's seat heater. They are safe to use during pregnancy.
This is one winter pregnancy survival tip I was glad to know about.
Good news! If your car has heated seats, they are safe to use during pregnancy.
The heaters in the seat do not get hot enough to raise your internal body temperature.
That is the type of heat medical professionals worry about because it can harm your baby.
14. Get a pregnancy pillow.
You deserve to be comfortable.
Maternity pillows are not a luxury item. They can help relieve back and hip pain.
A pregnancy pillow can help you get in a comfortable position to sleep, read, or watch a movie.
You can use it during postpartum healing to help you find a comfy position to rest or to feed your new baby.
Our OB/GYN shared all the benefits of using a full-body pregnancy pillow.
15. Plan a winter pregnancy photoshoot.
Winter is a beautiful time to do a maternity photoshoot. Winter photos have a magical feel to them.
Pregnancy photos that were taken during the winter are no exception.
Find a photographer whose work you love and go for it!
Enjoy the beautiful winter snow, crisp air, and gorgeous maternity gowns.
Here are some gorgeous maternity photoshoot gowns to inspire you!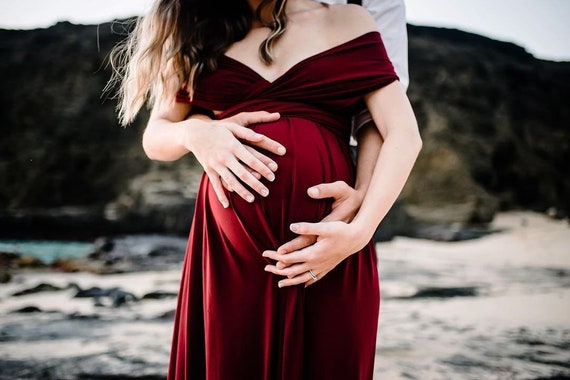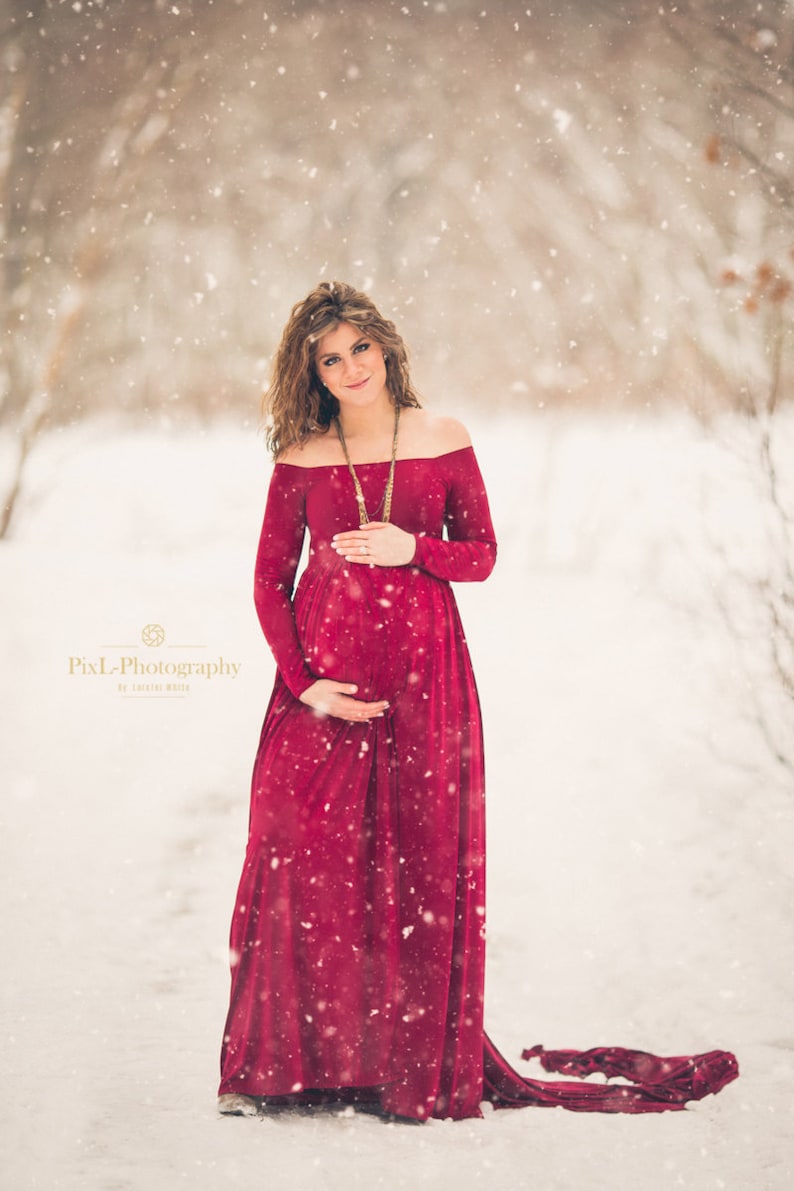 (KorinnArtDesign)
16. Enjoy sinking into a warm bath.
Take a warm bath at night before bed. It will help you fall asleep easier and warm you up. A warm bath can help ease aching joints and muscles too.
You don't want to take a super hot bath, but a warm bath is perfectly OK. It shouldn't feel like it is burning hot, but it doesn't need to be lukewarm either.
It should be comfortable to get in right away and warm enough to help you relax and warm-up on a chilly night.
17. Planning a winter babymoon?
Here's what you need to know before you go:
Get clearance from your prenatal provider to travel
Bring a copy of your prenatal record with you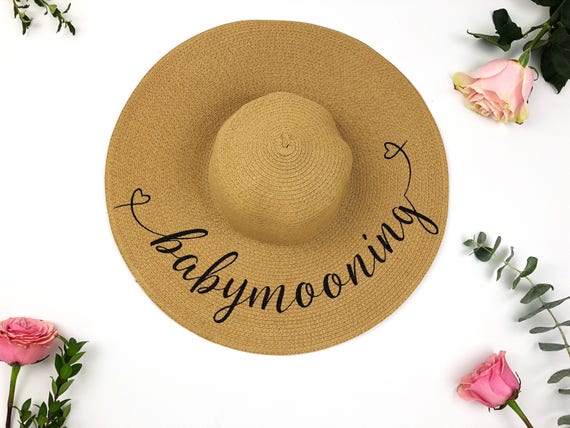 18. Let friends and family help you.
Let friends and family help you and pamper you during your winter pregnancy.
If you need help ask your friends and family. If they offer you help, say "Yes." Don't feel guilty!
Ask your partner to do more of the snow and ice clean-up.
19. Get more rest.
When the weather is nasty and frigid stay home and enjoy a well-deserved nap. Getting enough sleep is important for a healthy pregnancy.
Cold winter nights are best spent snuggled up under the covers in bed. That can lead to an earlier bedtime and more sleep.
More sleep is always a good thing during pregnancy.
20. Take an online childbirth class
👉 Are you nervous about breastfeeding? This 90-minute ONLINE Breastfeeding Class from Milkology will have you completely prepared to breastfeed and you never have to leave your couch! That is the best, right? Sign up here now.
A winter pregnancy can feel magical if you love the cold and snow. If you enjoy the warmth and fun of a summer pregnancy being pregnant in the winter can be brutal. But it doesn't have to feel miserable.
We have shared our best safety and survival tips for getting through a winter pregnancy…whether you love it or hate it!
These are simple precautions and suggestions you can take to have a healthy and safe winter pregnancy.