Updated August 3, 2022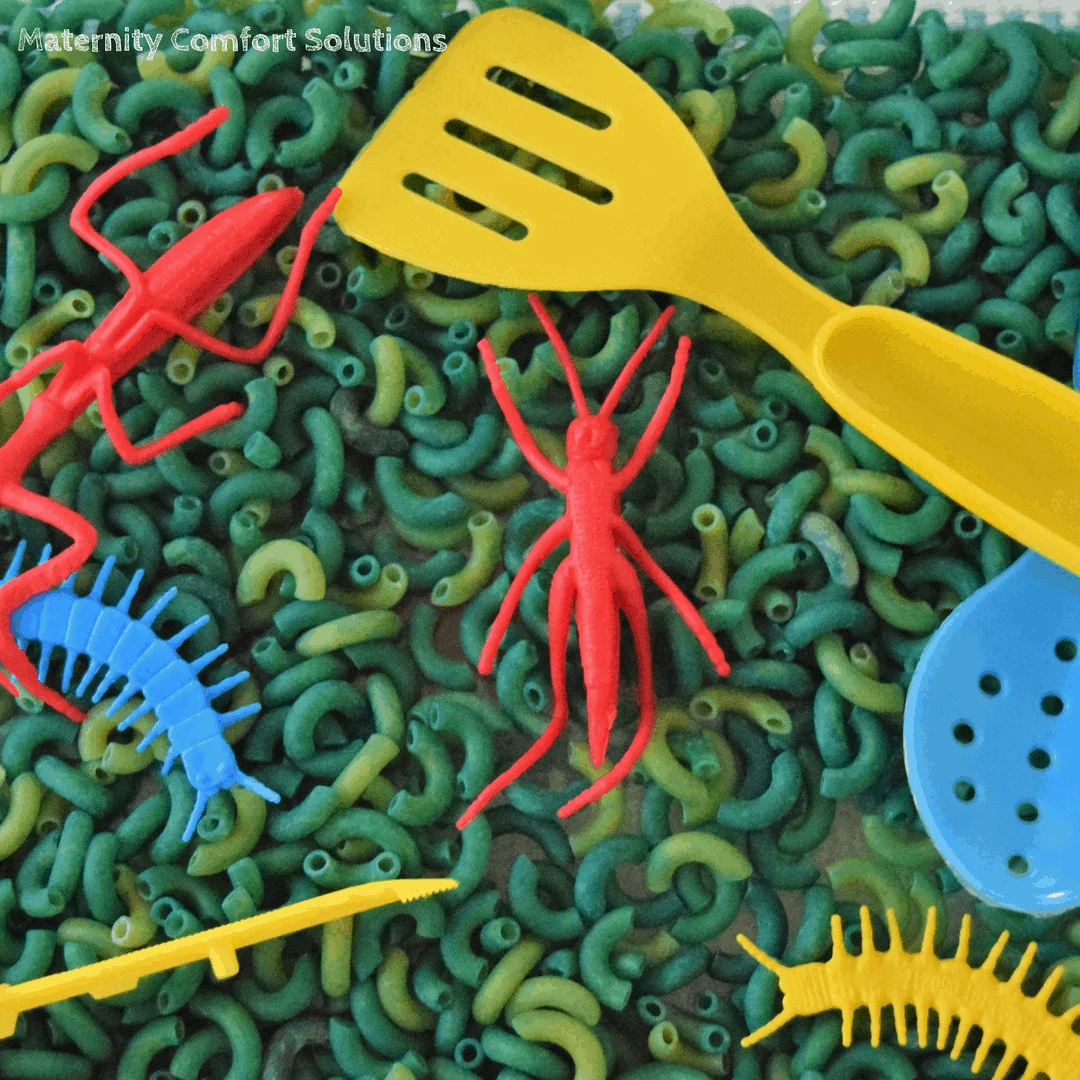 Coming up with summer bug sensory bin ideas is an easy and fun activity you can do at home with your toddler or preschooler.
It is as close to any kind of bug as I ever want to be!
Pin for Later!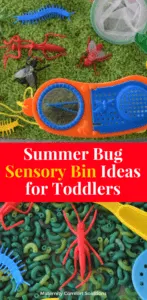 None of these sensory bin ideas were expensive to make and none of them took more than 30 minutes from start to finish.
One suggestion I would offer as a former early childhood teacher and mom is to read a couple of bug-related books before introducing the sensory bin to your child.
I've included a list of my favorite "bug" books for toddlers and preschoolers below:
Bugs A to Z – Caroline Lawton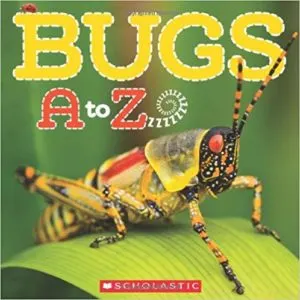 The Bug Book – Sue Fliess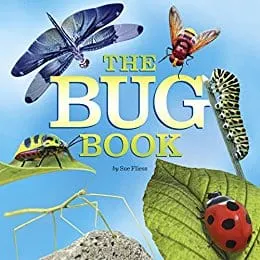 Ten Little Ladybugs – Melanie Gerth and Laura Huliska-Beith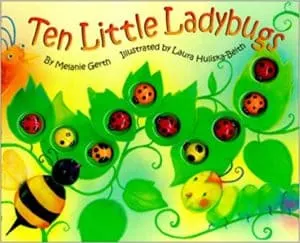 The Very Busy Spider – Eric Carle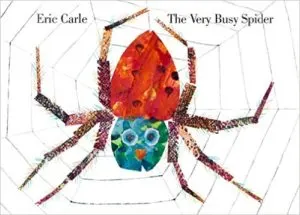 The Grouchy Lady Bug – Eric Carle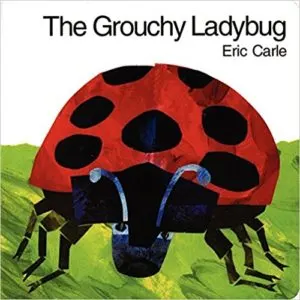 Inch by Inch – Leo Lionni (Caldecott Winner)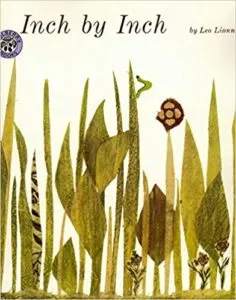 Before we dig into the sensory bin ideas let's talk quickly about what sensory play is and why it is so important to provide lots of opportunities for sensory play.
What is sensory play?
Sensory play is any activity that engages a young child's five senses. So activities that involve the sense of smell, touch, hearing, sight, taste, and movement fall under the umbrella of "sensory play".
Sensory activities play a crucial role in brain development and research suggests that opportunities for pretend play are necessary to help develop self-regulation of behavior and empathy.
Toddlers learn about the world around them through their senses. It is how they learn about their bodies and their environment.
They learn to trust through touch at this stage of development.
Sensory play encourages exploration and introduces the child to the basics of the scientific method.
Sensory play helps with the development of both fine and gross motor skills, language development, and problem-solving skills.
One of the reasons I really love sensory activities for young children is that it encourages free and open-ended play.
Open-ended play is play with no set outcome, no expectations, no prodding or feeding of ideas.
The child is free to explore, create and imagine whatever they want.
They learn to trust themselves, their internal motivations and learn to self-validate their own experiences.
In my experience as both a parent and former early childhood educator, you can't fail with providing lots of opportunities for sensory play.
It doesn't have to be expensive or even time-consuming. My mom's motto is "It needs to be simple or it's not happening."
You can buy tons of fillers for your sensory bin ideas.
The ones below are ones you can easily and cheaply make at home.
Most of the toys you'll see included as "ideas" are just simple dollar-store toys or toys we had kicking around the house.
None of the bins I made below took more than 30 minutes in total to make.
I sped up the drying time for the colored pasta, rice, and beans by putting them in the oven on Bake at 250 degrees for 10 minutes.
Let them cool down and you are good to go. They did not bleed any color once they were dry.
Don't be afraid to get creative with your ideas! The idea is to give your child the opportunity to engage all five senses in a fun and educational way.
The possibilities and combinations for sensory play and sensory bin ideas are almost endless.
Summer Bug Sensory Bin Ideas:
Green colored rice and bug exploration sensory bin. You can see the recipe for coloring the rice here.
Rice is my favorite sensory bin filler. Throw some small cups in the bin and it makes a great pouring activity too.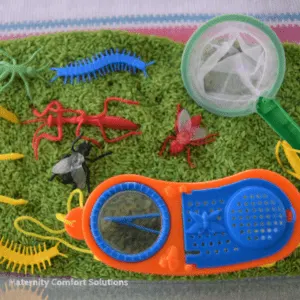 You can get the bugs at the dollar store or get a whole bucket of bugs delivered straight to your door.
The way toys seem to vanish into the unknown around my house has me thankful as can be for the bucket of bugs and Amazon Prime!
But you do what works best for your family, keeps it simple.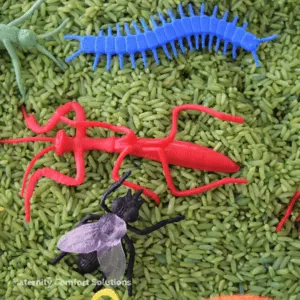 The second bin I made used rainbow color rice. I took this shot before it was all mixed together.
The food coloring is Wilton Gel Food coloring.
I think it makes the best colors. I took these pictures outside so the rice looks lighter in color than it is.
The colors are vibrant, and you need very little of it to get the desired color.
Wilton has a higher upfront cost, but it lasts three times as long as the cheaper or generic food coloring.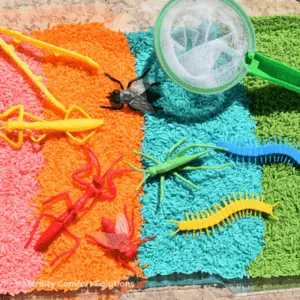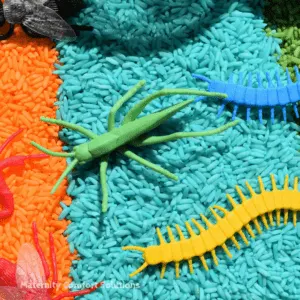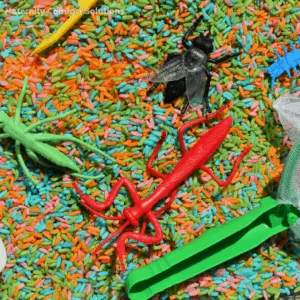 The third bin is a "Dirt" and bugs sensory bin.
I used black craft sand as the dirt. You use whatever you have.
Potting soil, play sand, aquarium rocks are all good and cheap options.
I used the sand because it was what I had and seemed like a great sensory bin idea.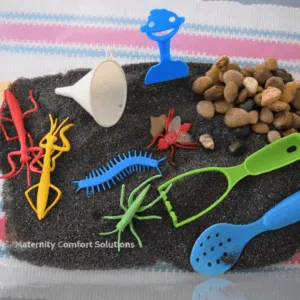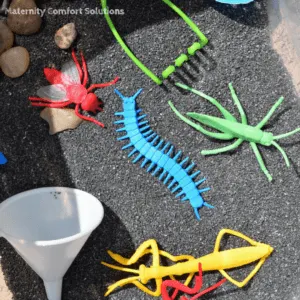 The rocks are from the dollar store. They were a cute addition and gave the bugs a place to "hide".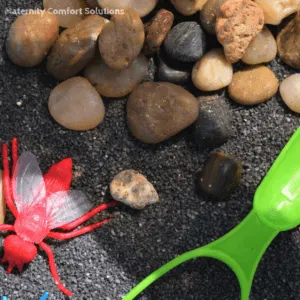 The fourth bin I made is moldable sand, it requires only two ingredients and you can find the recipe here.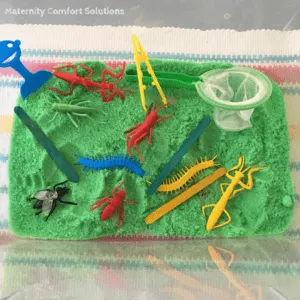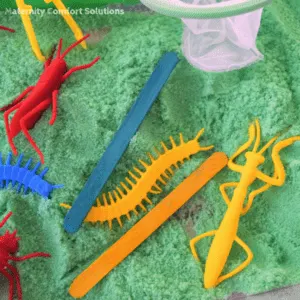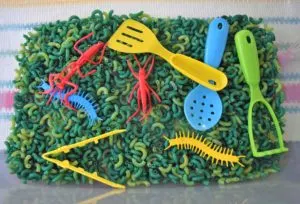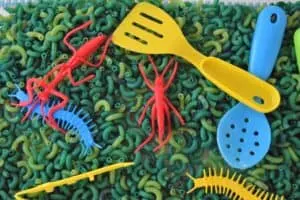 Looking for more sensory bin ideas? Check out 7 Ocean Sensory Bins for Toddlers
It is our hope that you have picked up some new sensory bin ideas.