Updated May 8, 2023
Are you looking for the best ways to how host a stuffed animal themed baby shower? You are not alone!
Stuffed animals are perfect for baby showers.
Baby showers are a ton of work to plan and set-up but mean so much to the mom to be that they are worth the effort and time to pull off successfully.
Here are some creative ways to use them with a whole new style, especially If the baby's room is decorated with any animals.
Wild animals, aquatic animals, farm animals, puppies, kittens, or a combination can be used as the focus of a great baby shower. Let's start with planning.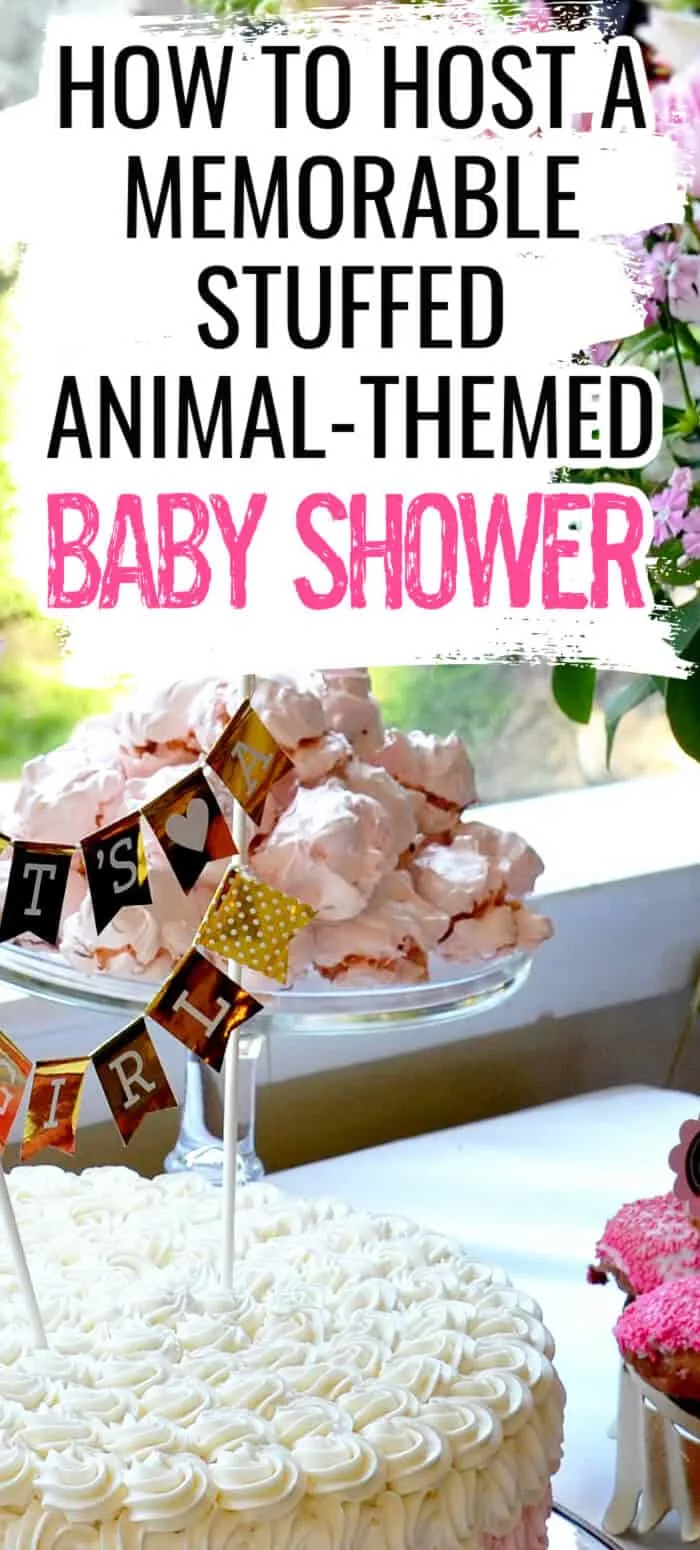 How To Host A Stuffed Animal Themed Baby Shower
The Baby Shower Plan
Stuffed animals that are the softer representation of their wild counterparts are a wonderful choice for a baby shower theme.
Start with the leopard or zebra print accented invitations to get guests in touch with the wild theme.
We found some adorable animal baby shower invites on Etsy. Perfect for setting the vibe of your stuffed animal themed baby shower!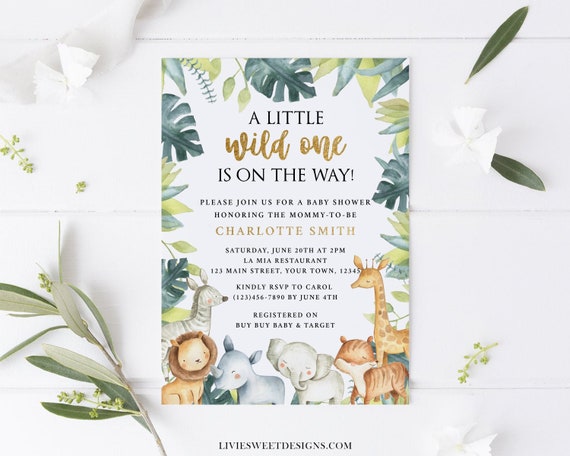 Safari Animals Baby Shower Tropical Leaves Invitation Wild
from: Etsy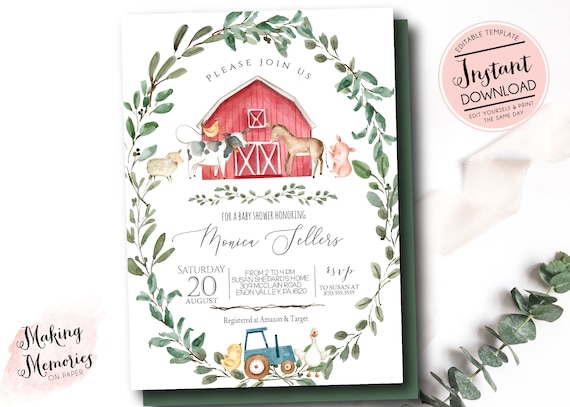 Farm Baby Shower Invitation boy farm invitation girl farm
from: Etsy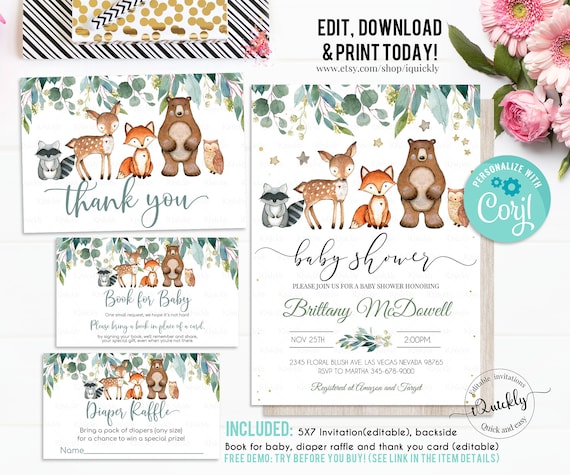 Woodland Baby Shower Invitation Set EDITABLE Gender Neutral
from: Etsy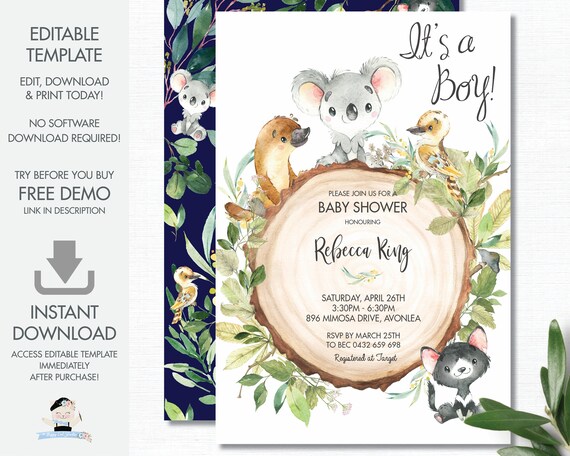 Australian Animals Baby Shower Invitation EDITABLE TEMPLATE
from: Etsy
If you are doing a virtual shower, a shower in a box, or a casual cost-conscious baby shower e-vites are an excellent option for you to consider.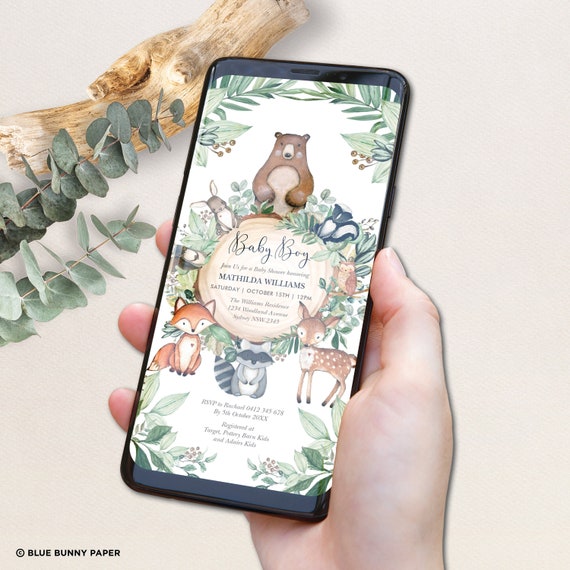 Woodland Baby Shower Electronic Invitation. Forest Animals
from: Etsy
On the invitations, make suggestions (outlined below) as to companion gifts that creatively complement the stuffed animal the guest is thinking of buying.
This translates into a perfect choice for the party decorations.
Animal prints are very popular, and any print chosen can be complemented by the balloons (black and white for zebra), streamers (orange and brown for leopard), and food (black and white iced cupcakes for the budget-conscious Penguins).
Here are some adorable animal decor ideas for inspiration.
We found these on Amazon and they were priced about the same as we found in other stores.
If you are looking for baby shower decor that is the more traditional teddy bear decor we found this adorable complete set of decorations.
This set includes: It's A Boy Banner, Sash, Guestbook, Favour Stickers, Game Cards, Paper Lanterns, Honeycombs, Pom-poms, Cake Toppers, and Balloons.
Party stores even carry animal print table cloths, plates, and napkins just for such an occasion.
Table centerpieces can be made with stuffed animals that match your chosen animal theme or combination.
The Baby Shower Gifts
There are many gift options for the creative guest of a wild stuffed animal baby shower.
Winnie-the-Pooh and Peter Rabbit characters are always welcome, but the key to creativity with this type of baby shower is the companion gift.
Friends can bring a stuffed Penguin, for instance, accompanied by the movie Happy Feet, or a stuffed Alligator along with The Wiggles Wiggly Safari video featuring Steve Irwin.
An animal with an informative, educational book, movie, or music video will entertain the new baby for many years to come.
[content-egg module=Amazon template=grid next=3 hide=price cols=3]
Don't forget fun clothing as an accompanying gift to the stuffed animal.
Pink and black animal print onesies or outfits can add a wonderful personalization for a little girl being born into a wild animal family, or blue and black camouflage clothing would fit a boy.
We found these adorable animal print outfits on Etsy: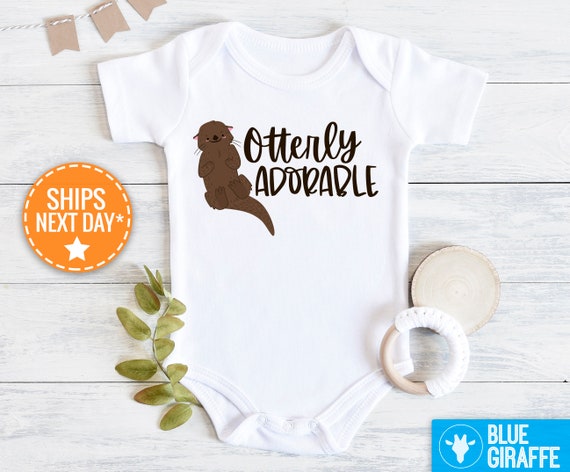 Otterly Adorable Baby Bodysuit Funny Otterly Adorable Baby
from: Etsy
I LOVE this puppy dog romper! You can see why it is a bestseller on Etsy.
This would be so cute with a stuffed animal puppy and the book Pokey Little Puppy.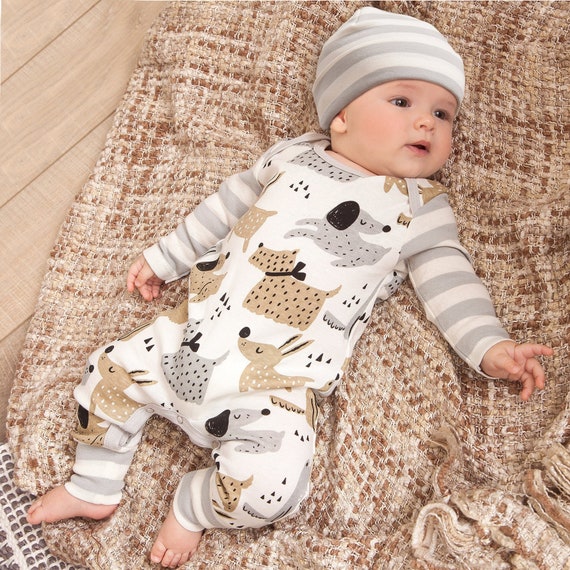 Baby Boy Outfit Gift Set Puppy Dog Baby Boy Outfit Newborn
from: Etsy
If it a farm stuffed animal-themed baby shower, this bodysuit is the perfect companion gift to a stuffed llama!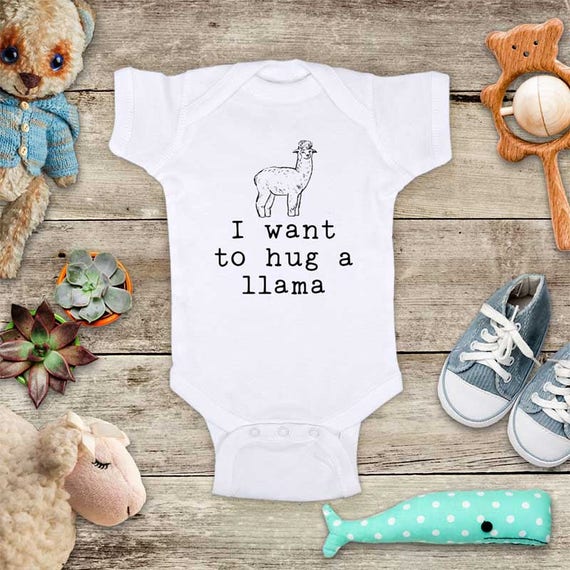 I want to hug a llama alpaca lama cute zoo animal funny Baby
from: Etsy
Be sure to include the mom's baby registry location with the invitation. A little less than 50% of baby shower attendees purchase gifts from the mom's baby registry. (Source)
You can help make it easier for guests by making sure mom has a baby registry.
Amazon's baby registry is easy to sign up for and most guests will be familiar and comfortable purchasing from Amazon.
Anything with Mickey or Minnie ears will go perfectly with the real (or stuffed in this case) thing.
The Baby Shower Games
This is going to be fun! To set the mood, animal masks can be found at party stores and handed out to guests as they arrive.
Try to match the personality of the guest to her respective mask. That should make the party interesting.
Many baby shower games can be created around this theme. Here are just a few.
The Big Game – list descriptions, territories, habitats, characteristics, etc., of 'big game' animals, and the participant who has the correct answers wins an animal prize.
Speak – each participant is given a slip of paper with the name of a farm animal and the name of another guest at the party.
The task is for each participant to try to make the guest on their list say the name of the animal by the end of the party using descriptions and sounds only.
Aquatic Jeopardy – give each of the participants a party whistle, and set up a Jeopardy-like game where questions must be asked when the moderator gives descriptions of an aquatic animal.
The one who blows their whistle first gets to ask the question, "What is a . . . "
Think of the wild side of life, and many more games will play out.
farmbabyshowergames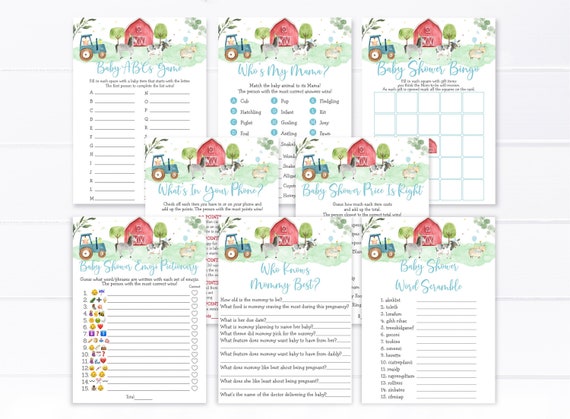 Farm Baby Shower Games Package Boy Farm Animal Barnyard Baby
from: Etsy
The Food
Baby shower food options generally depend on the time of day you'll be holding the shower.
But these are not set in stone and if you trying to host a budget-friendly baby shower work with what you have available.
Personally, we would suggest going for a light brunch/light luncheon meal plan for the shower or early afternoon and serve simple finger foods and snacks.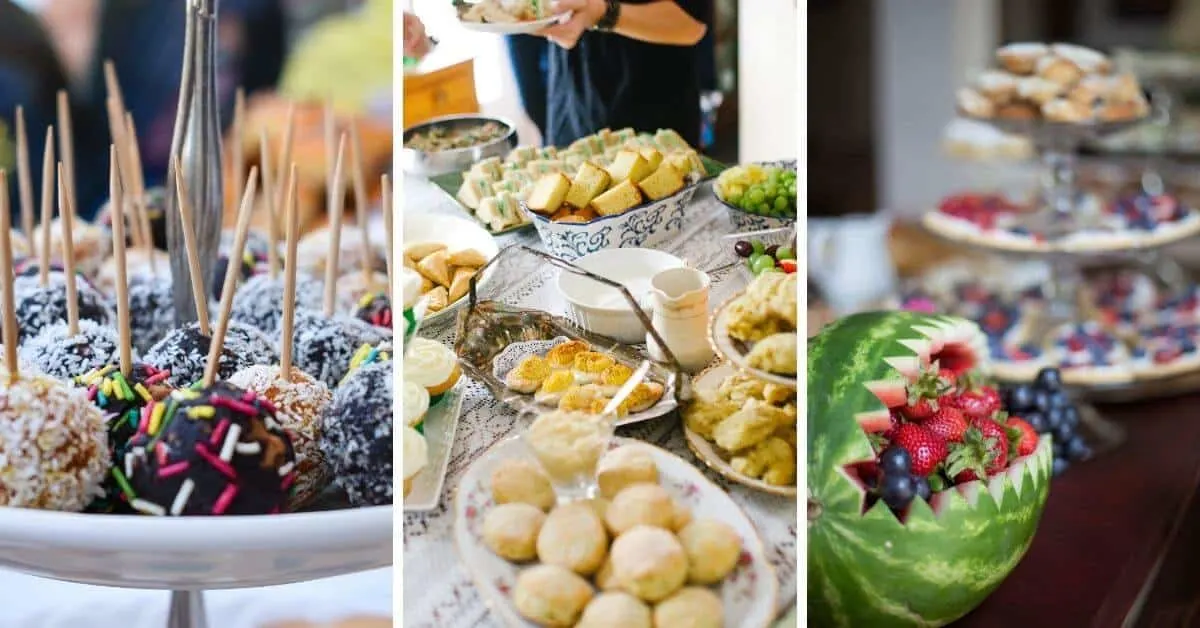 You can pick-up up budget-friendly platters and to-go meals for a crowd at warehouse stores like Costco, Sam's Club, or BJs wholesale club.
Cupcakes are the best choice for a baby shower.
It cuts down on cost, mess, and clean-up. Simply so much easier than a cake.
If you supply a small cupcake box, guests can even take a cupcake home.
If you are throwing a teddy bear stuffed animal shower, holding an afternoon tea with desserts is a lovely combination that your guests and mom-to-be will love.
The favors
Trying to select baby shower favors that your guests will love can be a challenge.
Favors are an expression of gratitude to those who have taken the time to share the occasion.
When it comes to picking out favors it is not about how much you spend but the thought.
Though favors are a part of most baby showers, most people attending a shower are not expecting anything.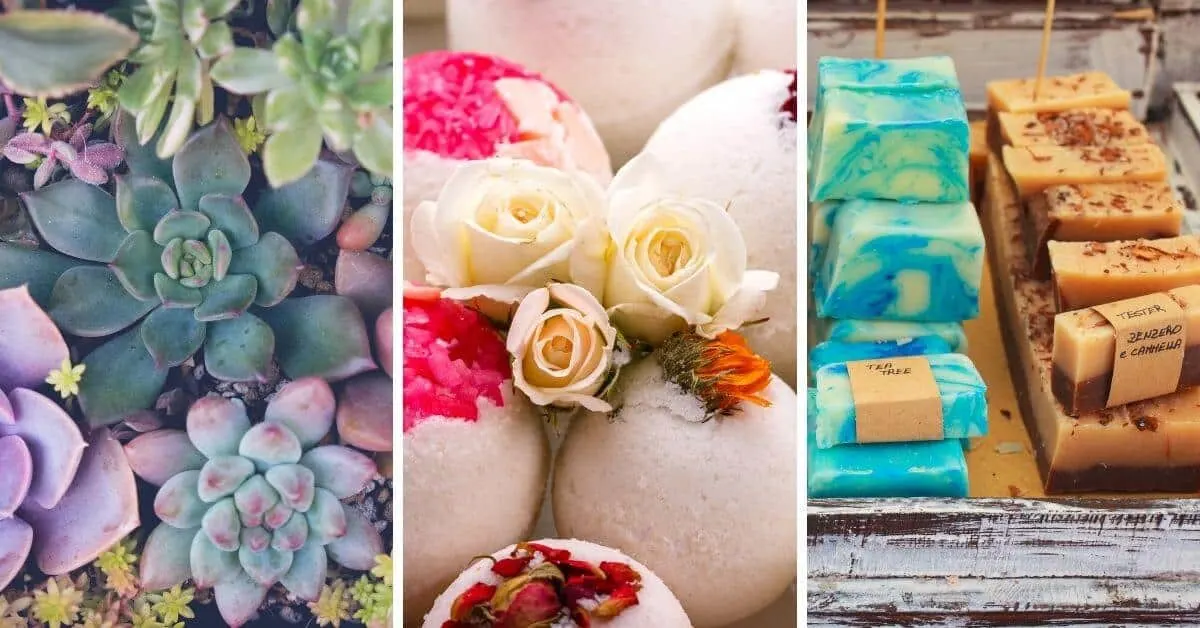 Candles are always a good option since there are so many ways they can be decorated.
The containers can be a keepsake after the candle is used.
We love handmade soaps for baby shower favors.
There are so many options available on Etsy and you can decorate your baby shower favors bags to match your animal theme.
Food baby shower favors are always appreciated by guests.
Some ideas include a popcorn bar, jellybean bar, or gummy bear bar. We love doing a mix of all three.
Your guests can fill their own teddy bear theme goody bags with treats before they leave.
Conclusion:
The planning, gifts, food, and games mentioned above can be personalized to reflect the animals featured as the theme for the baby shower.
The leopard print can be exchanged for cowhide or lambswool, for example.
Start the new baby's stuffed animal collection off right with fun and informative accessories to the stuffed animals themselves.
As a keepsake for the mom-to-be, the hostess can make a scrapbook with samples of all the animal-related decorations and accessories, including a list of the gifts given by the participants to the baby shower.
Then, sometime in the future, on some rainy day, the new mom can dig out the scrapbook and have some wonderful activities to pass the time with the little one.