Updated November 14, 2023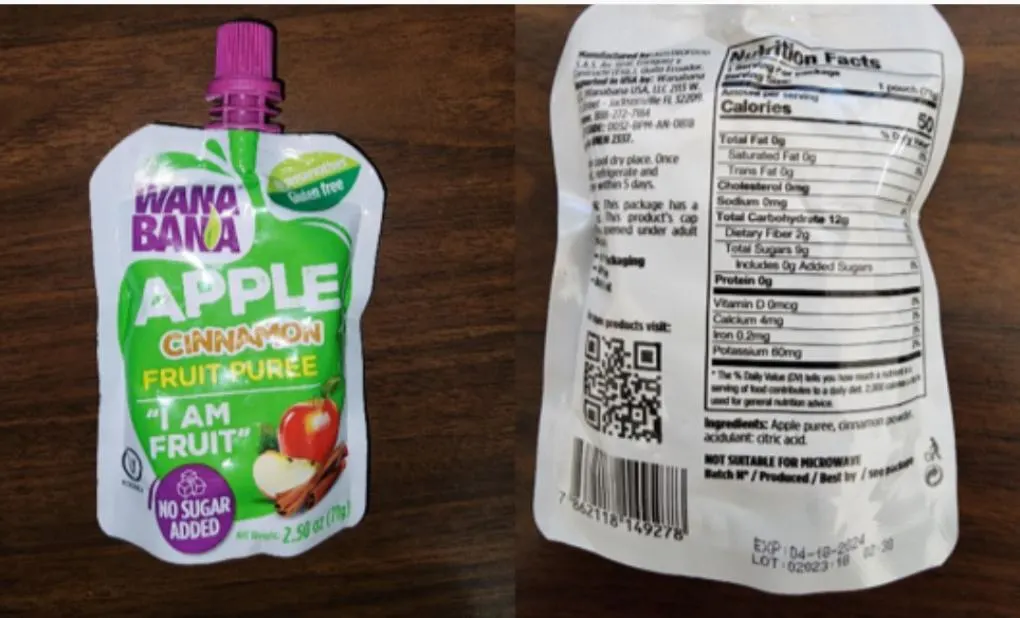 Important Alert: Lead Poisoning Risk in Toddlers from Applesauce Pouches
Hey everyone, I'm here with an urgent health alert that's crucial for all parents and caregivers of young children.
The CDC has issued a warning about a serious risk of lead poisoning in toddlers, linked to certain brands of cinnamon apple puree and applesauce pouches.
This situation is alarming, especially since children as young as 1 to 3 years old are affected.
What's even more concerning is that at least one child has shown a blood lead level eight times higher than the level that raises concern.
Lead exposure is dangerous at any level, but the CDC identifies 3.5 micrograms per deciliter as a marker for high levels.
The affected children in this case had blood lead levels ranging from 4 to 29 micrograms per deciliter.
The symptoms these little ones experienced included headaches, nausea, vomiting, diarrhea, changes in activity level, and anemia.
It's a stark reminder that lead poisoning can have serious and immediate health impacts.
The source of this outbreak is traced back to recalled pouches of fruit puree marketed to kids, specifically the WanaBana apple cinnamon fruit puree and Schnucks and Weis cinnamon applesauce pouches.
These products were available both in stores and online.
For parents and caregivers out there, it's crucial to avoid buying or serving these products.
And if you think your child might have consumed them, it's important to get them tested for lead levels as soon as possible.
Remember, children affected by lead exposure might not show any symptoms at all.
Lead exposure can lead to serious learning and behavioral problems.
It can enter food products through soil, air, water, or industrial processes. It's a reminder of how vigilant we need to be about what our children consume.
The CDC has reported cases in several states, including Alabama, Arkansas, Louisiana, Maryland, Missouri, New Mexico, New York, North Carolina, Ohio, Pennsylvania, South Carolina, Tennessee, Texas, and Washington.
As parents, our number one priority is the safety and well-being of our children.
This situation is a critical reminder of the importance of staying informed and proactive about potential health risks.
Please spread the word to other parents and caregivers to help protect our little ones from this serious health hazard.
Stay safe and take care of each other!