Updated February 16, 2023
It is summertime and you have been cooped up inside for months.
You want to go to the beach and can't wait to curl your toes into the warm golden sand.
But you are wondering, is it safe to go to the beach during pregnancy?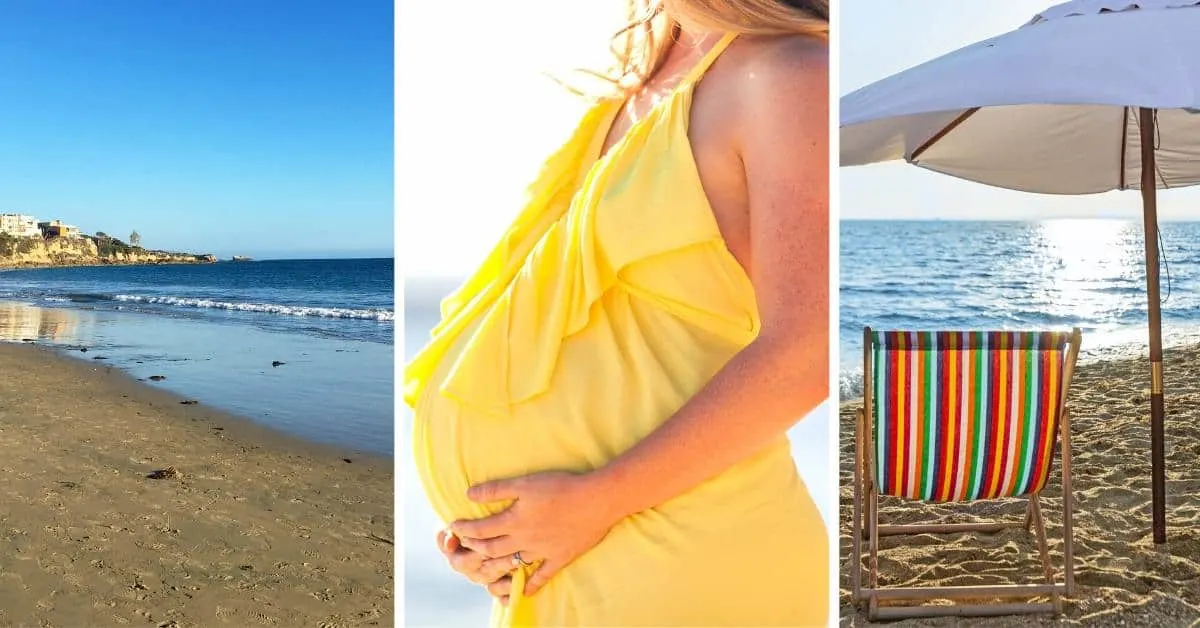 Good news! Yes, it is safe to go to the beach if you are pregnant.
You will need to do a few things to keep yourself and your growing baby safe, but they won't take anything away from enjoying a beach vacation during pregnancy.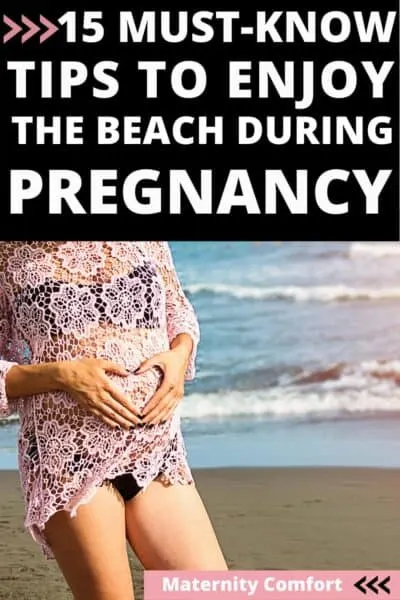 We asked our OB/GYN to share his tips for staying safe and comfortable at the beach during pregnancy and these are his best tips for enjoying a beach trip during pregnancy.
15 Safety Tips For Going To The Beach During Pregnancy
1. Stay hydrated.
It can be a challenge to keep yourself well-hydrated during pregnancy, especially at the beach.
Dehydration can cause headaches, fainting, nausea, and fatigue.
You need to drink, drink, drink when spending the day in the sun!
No surprise you often will see women who are pregnant carrying a water bottle wherever they go.
During pregnancy, dehydration can happen quickly. On an average day, it is recommended that pregnant women should drink 8 to 10 glasses of water a day.
At the beach, this is essential to avoid getting dehydrated which can result in problems that could easily have been avoided.
It is not uncommon to get muscle cramping with increased physical activity. The muscles cramp are because of dehydration and changes in electrolytes (sodium and potassium).
The uterus is a muscle and when you get dehydrated it will often start cramping (contracting).
You should have cold drinks available that you can enjoy during the day.
If you are tired of plain water, infused water is a refreshing change.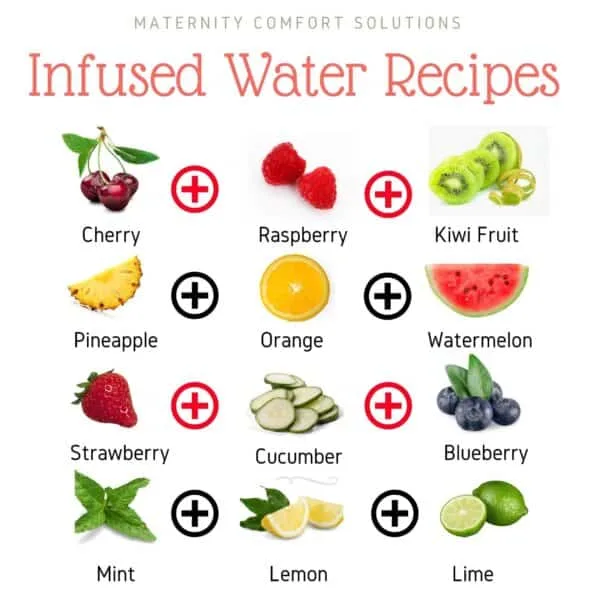 Bringing one water bottle probably won't be enough for a day at the beach.
Consider packing a cooler with cold water, snacks, and lunch in the cooler so everything stays cold.
Learning how to prevent dehydration during pregnancy is extremely important. As we know, our body depends on water for survival. During pregnancy, water is in high demand to produce amniotic fluid, power your higher metabolic needs and increase your blood volume to carry the essential nutrients and oxygen to your growing baby.
2. Use moisturizing Sunscreen
Pregnancy makes your skin more sensitive to the effects of the sun.
That means you can burn more easily.
Use sunscreen with SPF 30 or more, and apply it again after swimming.
It's not your imagination that your skin burns more easily during pregnancy.
3. Don't forget a hat
Get a cute hat that can protect the top of your head and neck from the sun.
Many people don't realize that your scalp can get sunburned along the part of your hair. Ouch!
When it comes to finding a really cute hat there is no better place to go than Etsy
We found these super cute hats that are perfect for the beach: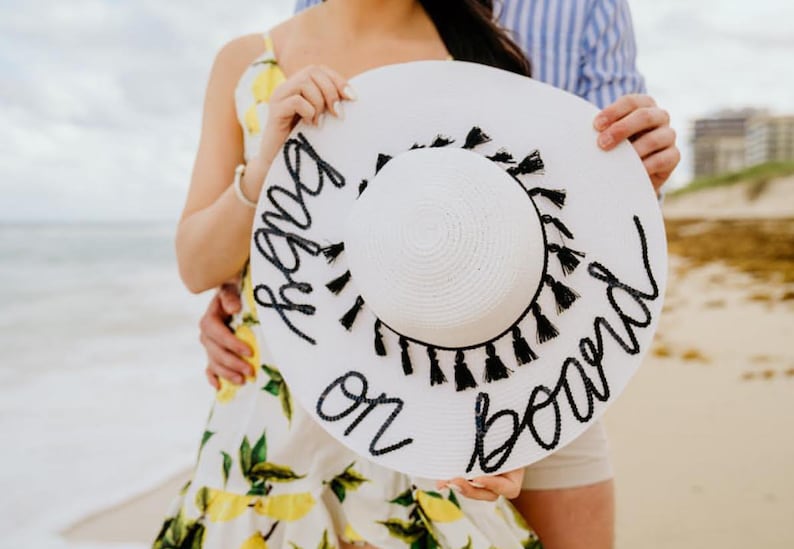 Sun Hat/Custom sun hat/baby shower gift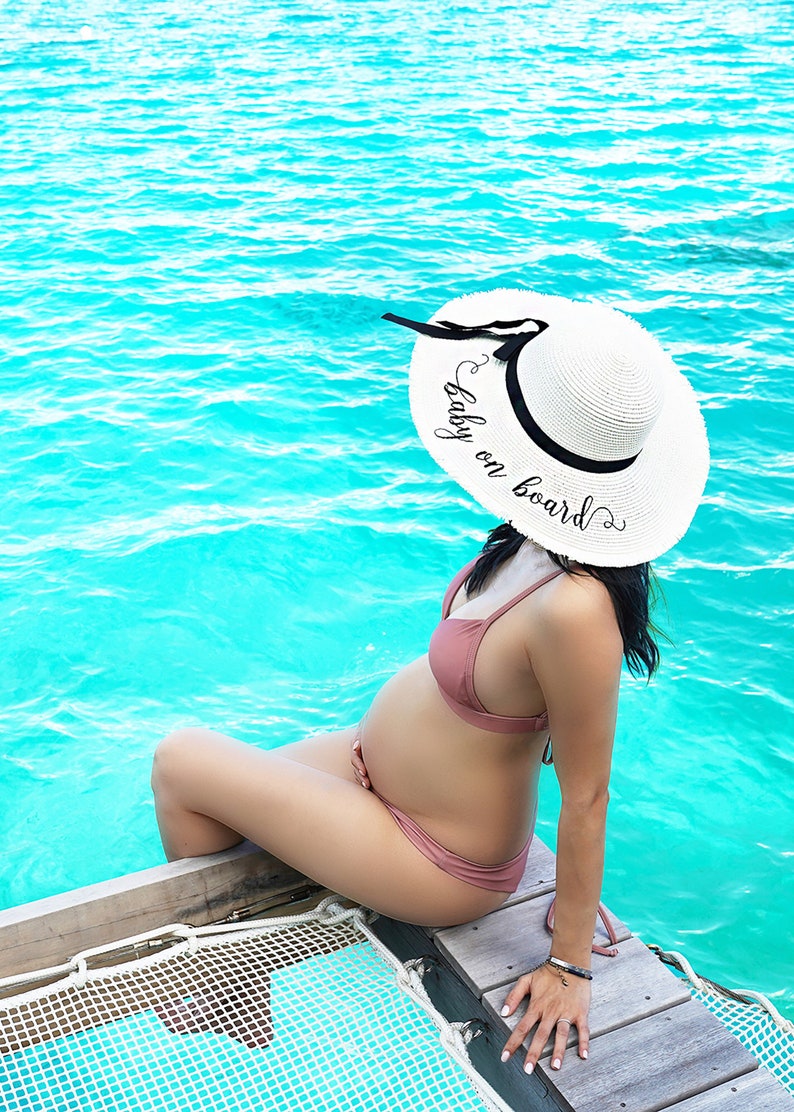 Floppy Sun Hat for Honeymoon and Bachelorette party Custom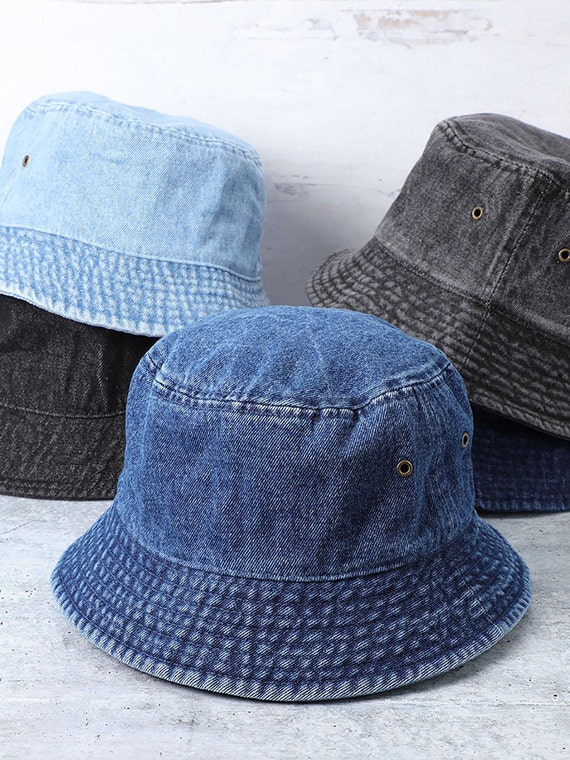 Vintage 100% Washed Cotton Canvas Denim Bucket Hat Casual
4. Use a beach umbrella and beach tent to stay cool
We have talked about sunscreen and wearing a hat, but that isn't enough sun protection if you are going to spend most of the day at the beach.
A beach umbrella or beach tent will give you plenty of space to get out of the sun.
It is important to avoid overheating
5. Bring healthy snacks
You already know it is important to eat a healthy, well-balanced diet during pregnancy.
The healthier you eat the better it is for you and your pregnancy.
But that doesn't mean you shouldn't pack the foods you crave and know you'll enjoy at the beach!
Healthy snack ideas for the beach:
Whole-grain crackers with nut butter or peanut butter
Dry whole-grain cereal
Bagel and cream cheese
Banana & greek yogurt
Pretzels with nut butter or cheese
Hummus and carrot sticks
Granola bars
Apple chips
Whole apple
Smashed Chickpea Salad Sandwich
Chicken Salad Sandwich
Homemade Dried Fruit
Guacamole and chips
6. Choose the right swimsuit
Avoid swimsuits that are tight and restrictive or clothing that is loose and likely to get tangled in and around your body while you swim.
The perfect suit is going to be comfortable and should support you in all the right places.
Pick a swimsuit that you feel comfortable in it can be hard when you're pregnant to find a swimsuit that you love.
Take your time.
The last thing you want to do is get a swimsuit that you don't love or that makes you feel self-conscious and then spend the day at the beach in it.
When I was pregnant comfort was the most important thing to me.
I was all baby in the front.
I was huge.
There was nothing I could do to make cute happen so I went for comfort all the way.
7. Pay attention to any flags or warning from lifeguards before swimming.
You should try to go to a beach that has lifeguards.
That's always a good idea pregnant or not.
We know that's not always possible, sometimes you'll be going to a private beach or a lake where there is no lifeguard.
If you are at a public beach with a lifeguard, pay attention to the lifeguard and any flags or warnings that they have about the water.
Riptides can be common and you don't want to get caught in one.
Before you swim always be sure to check to see if there are any flag warnings.
8. Keep an index card of your up-to-date pregnancy info in your beach bag.
This is a piece of advice that Doug and I don't see given very often. But it's important.
You need to keep an index card with your up-to-date pregnancy information on it in your beach bag.
We all plan for things to go swimmingly when we go to the beach.
But sometimes things can happen and it's best to be prepared.
If something were to happen and you need to go to the hospital and you saw a doctor in the emergency room it's very helpful to have your up-to-date pregnancy information available.
It's something that a lot of women don't think of.
I know I didn't.
It didn't even occur to me and I work in healthcare.
It wasn't until Doug explained to me that he has all his patients keep a card on them anytime they leave the house just in case.
This comes from his experience as an OB/GYN and being called to the emergency room to see a pregnant woman and having no idea about her pregnancy history.
The more information you have available for Dr. the better and faster your care will be.
At all times, prenatal patients should carry a card with their up-to-date basic medical information about their prenatal course. A healthcare provider needs to know this information to make the best medical decisions." -Dr. Doug Penta MD, OB/GYN
Here are some of the details you will want to have available from your prenatal record:
Your prenatal lab results recorded after your first prenatal visit
Your last blood pressure at your prenatal visit if you are experiencing high blood pressure during pregnancy
Have your most recent blood sugar information if you have gestational diabetes.
9. Bring a beach chair that is easy to stand up and sit down on.
Bring a beach chair that is stable and that you can comfortably sit down on and stand up without a major struggle.
Let's talk about beach chairs for a few minutes.
You want to get the very best and most comfortable beach chair you can.
When looking for a beach chair consider how long you'll be at the beach, how far along in your pregnancy you are, how stable the chair will be in the sand, and consider if you'll have to be carrying it yourself.
This is the chair our pregnant readers have told us they love the most and it's the chair they buy most often.
You can check the price here and read the reviews.
We have found that Amazon is usually the best price and if you have Amazon Prime you can get free two-day shipping.
I have often found that amazon can even deliver the same day or the next day, so be sure to check if that's an available option. Make sure as soon as you get your chair that you set it up and try it out.
If you have any trouble sitting down in it or getting up return it and try another one.
A chair that you have trouble getting in and out of or that you find isn't comfortable on a flat surface in your house is going to be 100 times worse at the beach.
The whole point of going to the beach during pregnancy is for you to relax, be comfy, and have fun
10. Be careful in the water.
Keep an eye on your surroundings when you are in the water.
So we talked about staying close to the lifeguard station if you can.
Watch out for any flag warnings about rip currents or high surf.
You want to watch out for big waves that could hit you and knock you off balance.
Watch where you step. You do not want to cut open your foot at the beach
This reminds me of one more tip I have if you have any open cuts make sure that they're covered before you go into the water. You may want to consider not getting those areas wet.
When I was a kid and had a cut my parents would tell me to go in the salt water to help heal my cut.
That it's not safe advice now.
Unfortunately, our oceans are not as clean as they used to be.
There are bacteria and viruses in the water that can cause some pretty serious infections.
It is best to keep any open cuts, scrapes, or sores out of the water.
11. Wear a facemask in public restrooms
Bring a facemask with you and wear it when you use the restroom at the beach.
If you use a public restroom or if you go to eat (even sitting outside) in a restaurant, you need to wear a facemask.
You especially need to wear a face mask if you go into a public restroom.
Coronavirus is a risk.
Pregnant women can be at risk for serious illness if they get COVID-19.
It is possible that the toilet flushes send up aerosols that have the coronavirus in them.
Make sure that your mouth and nose are covered if you're in a public restroom
It's better to be safe than sorry when it comes to coronavirus and pregnancy.
Try to keep your hands as clean as you can, because it's almost impossible to not touch your face.
12. Bring disinfectant wipes.
Disinfectant wipes are a must-have item.
Public restrooms can be places of transmission for the coronavirus and other bacteria and viruses.
When you're pregnant you can be more susceptible to colds and flu and viruses.
When you go into the restroom be sure you wipe down the handle on the stall door.
Try not to touch things with your bare hands.
Wash your hands right away.
When you go to the beach you may be touching things that other people have touched.
The best thing you can do is to wipe things down before you touch them.
If you go to outdoor dining which is probably the safest thing for you to do while you're pregnant and coronavirus is circulating wipe off the chair and the table before you sit down.
When you order a drink, it is a good idea to wipe down the glass.
The coronavirus is a new virus and we don't know exactly how it impacts pregnancy or your baby.
The best thing you can do if you are pregnant is to avoid getting infected.
Let's face it being pregnant is exhausting in itself. Your metabolism is put into overdrive as you are creating another "little human being" while carrying on your everyday tasks. Add to these physical demands, a job that is not flexible or (if you have kids) that they are out of school…
13. Use hand sanitizer
Using an effective hand sanitizer is a great way to avoid colds and flu.
It is also an easy way to clean your hands when hand-washing is not an option.
The best way to prevent the spread of infection is to wash your hands.
You don't want to catch a summer cold while you are pregnant.
14. Bring comfy clothes
Bring extra comfortable oversized clothes that are not constrictive around the ankles or abdomen.
You may not want to sit in a wet swimsuit all day.
If you have extra clothes you'll be able to get out of your wet sandy suit.
Sitting in a wet and sandy swimsuit all day may not be very comfortable depending on how far along you are in your pregnancy.
Bringing extra clothes that you can change into may let you stay and enjoy the beach longer.
These are some really cute and fun T-shirts that are perfect for expecting moms.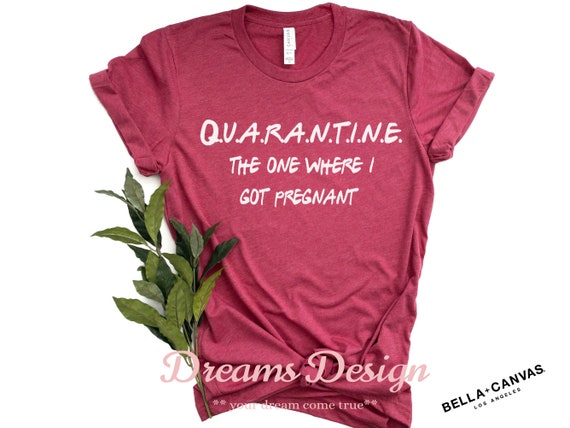 The One Where I'm Pregnant Shirt Become a Mommy Shirt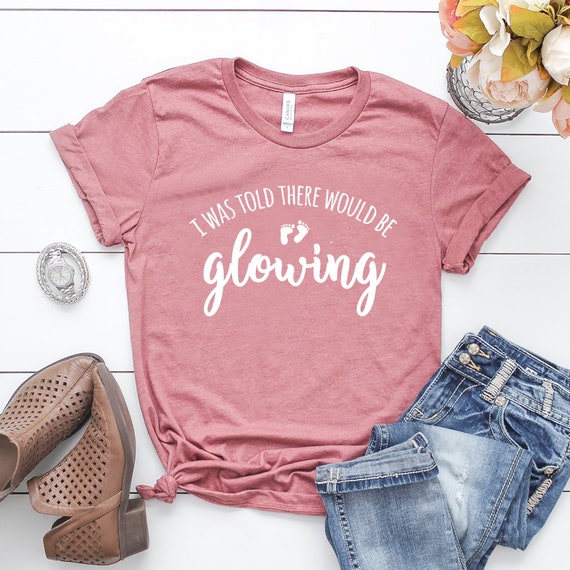 I was told there would be glowing Shirt / Pregnancy t-shirt
15. Be careful where you step when walking on the beach
Walking on the beach is an excellent form of exercise. But we need to be aware of sharp objects, broken glass, and even something as small as broken seashells, we don't want to get cut.
Keep an eye out for yellow jackets.
They are drawn to trash on the beach and can be quite aggressive when disturbed.
Walking barefoot on the beach and feeling the sand on your toes is part of what makes the beach so much fun.
But walking along the beach can have some hazards.
Water shoes can protect your feet.
We found several pairs of comfy water shoes on Amazon.
You can check the price and read the reviews here.
The Benefits of going to the beach during pregnancy:
Spending a day at the beach is a beneficial activity during pregnancy:
You get outside in nature, which has been shown to reduce stress levels and will help you relax
Walking on the beach can help strengthen your leg muscles
Physical activity during pregnancy is good for both you and your baby. Exercise has been shown to make both labor and delivery easier and faster.
Spending time by the water has been shown to improve mood. (Source)
Can help you sleep better during pregnancy
It is summertime. Spending the day at the beach is a safe activity to do during pregnancy.
If you follow some simple safety tips, your day at the beach will be enjoyable and worry-free.
Remember to stay hydrated and have fun!