Updated August 3, 2022
"You're off to great places, today is your day. Your mountain is waiting, so get on your way." -Dr. Seuss
Are you excited to get back to hiking after having your baby? We get it! Here is what you need to know to go hiking with a baby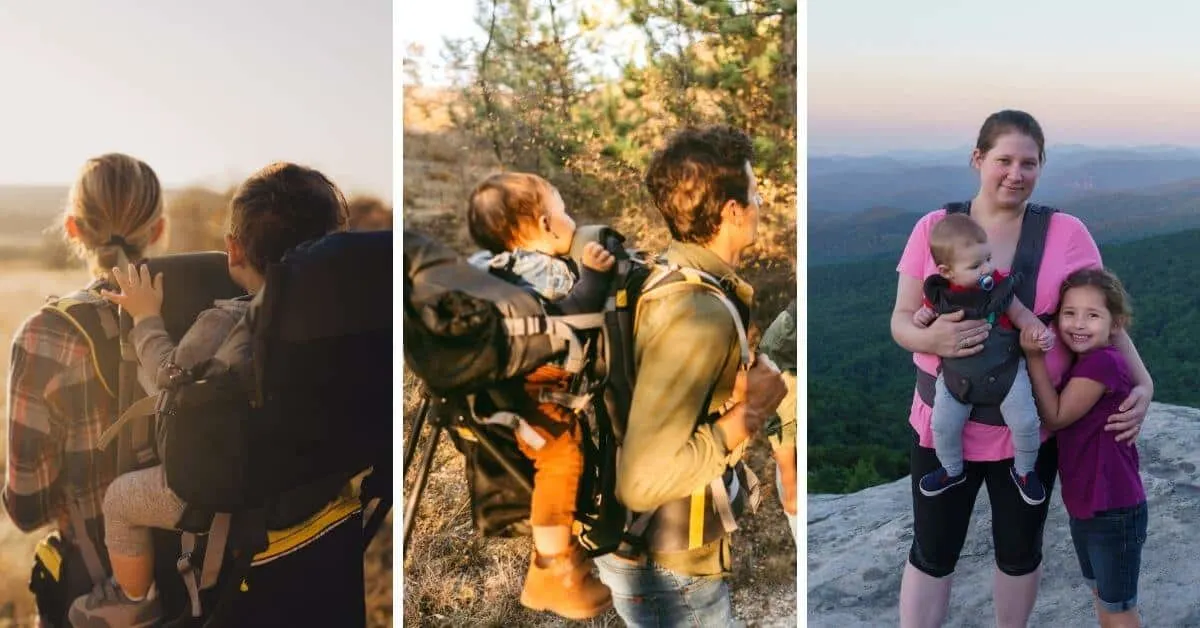 Hiking is a great (and inexpensive) way to get exercise while getting fresh air.
We are sharing how to prepare and what to bring to have a successful hike with a baby.
Hiking is a great family activity, even for parents who have never hiked before.
It is a good way to get everyone out of the house for an inexpensive, wholesome activity that can become a lifelong family hobby.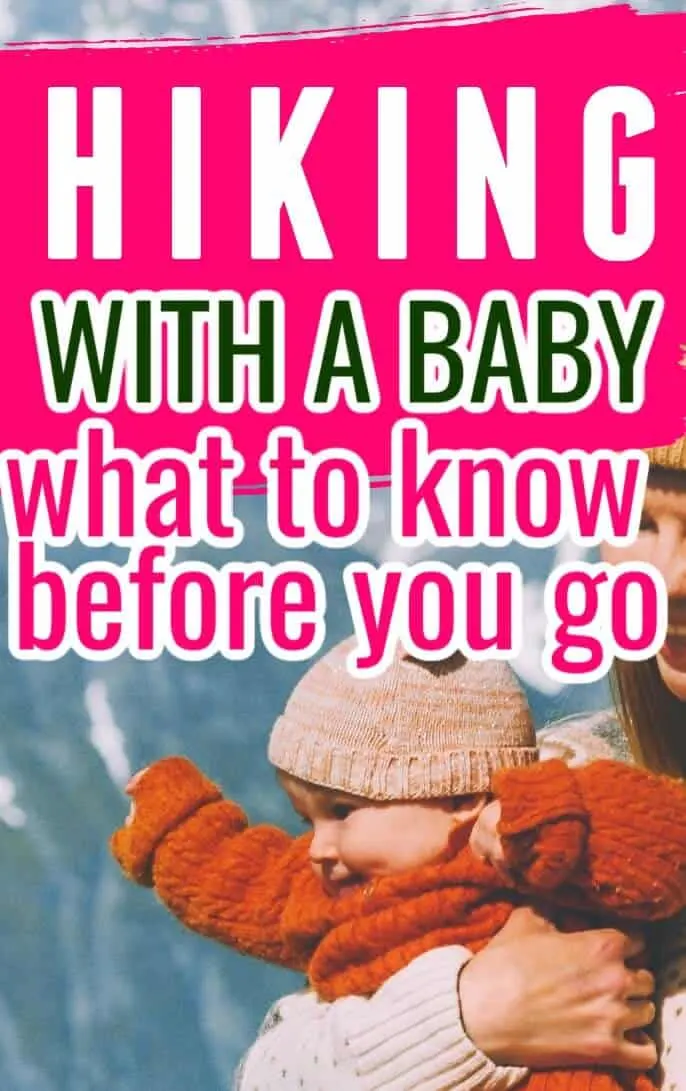 Taking a baby anywhere, however, requires a lot of preparation and baby equipment.
Learn how to prepare for the hike so that everyone has a good time.
13 Tips for Hiking With A Baby
1. Know the best way to carry your baby
A crucial question is how to carry a baby.
Young babies need the neck support of a front carrier, and there are plenty of options out there, such as Baby Bjorn or Infantino 4 in 1 carrier.
Infants should face towards the wearer's chest; older babies will enjoy the view from facing out.
Parents need to make sure they learn the correct way to adjust the straps for the carrier so as not to cause undue fatigue while wearing it.
If the baby is in a front carrier, a regular backpack can be used by the adult carrying the baby or by the accompanying adult.

If the baby is in a backpack, all the baby stuff, as well as all the adult stuff, must fit in the compartment on the baby backpack or in an additional waist pouch.
It may take a while for the wearer to readjust their center of balance using a carrier, so the parent should try it out a few times before embarking on a hike.
When the baby is ready to sit upon his or her own (usually, 5 or 6 months of age), it is time to graduate to a baby backpack that is worn on the caregiver's back.
Again, there are plenty of options out there, such as Tough Traveler.
However, when choosing one, it is important to select a model that is a good fit for the wearer, and that has storage in the form of a zippered pouch.
Some baby backpacks have the option of adding a sun and rain canopy that shields the baby's head.
A properly fitted, well-adjusted carrier can make a huge difference in the quality of the hiking experience.
Front carriers need straps that are properly adjusted; a baby backpack that is a good fit and is properly adjusted will transfer the bulk of the carrier plus the baby's weight on the wearer's hips (rather than shoulders).
Baby carriers, both front and back, will allow the wearer to have his or her hands-free – important when hiking as sometimes you need to grab onto something to get your balance.
There are some hikes on the paved ground that will allow the use of a stroller to carry the baby.
Baby Equipment to Bring On A Hike
Although the first hike should not last very long, much of the standard paraphernalia needed for an outing with a baby must be taken on the hike:
2. Diapers and wipes (with an empty zip-lock plastic bag to put soiled diapers in)
Bring plenty of diapers and wipes with you.
Your baby will likely be drinking more and that means more wet diapers.
My experience hiking with a baby or toddler is that they drink more.
We all drink more fluids on hikes. This is good because it is so important to stay well hydrated when hiking, even for a baby.
Bring bags to hold your soiled diapers to carry out with you.
Please do not leave dirty diapers on trails. Carry them out.
3. A small changing pad to lay baby on for diaper changes
You won't want want to change your baby on the trail without a changing pad.
Baby bottoms and trail dirt do not mix well.
Speaking of baby bottoms don't forget to bring a small tube of diaper rash cream with you.
Blowouts and diaper rashes can happen fast. Being prepared will make your hikes with your baby much more successful.
4. Bring an extra outfit and sweater or jacket for the baby, and dress your baby in layers.
The best way to ensure the baby's comfort while hiking is to dress her in layers.
A good rule of thumb is to dress your baby in one more layer than you are wearing.
Bring an extra outfit or two in case of a diaper leak or blowout on the trail.
5. Bottles and formula (if needed).
For babies who drink powered formula, bring a bottle or two with pre-measured dry formula in it and add water right before the baby drinks it.
Using powdered formula helps keep the weight in your pack lower.
Bring an extra empty bottle so you can give your baby some water if you are on a longer hike.
6. For longer hikes, water and snack for adults need to be added to the pack.
Pack easy-to-eat snacks. Pick snacks that you know you like.
A hike is not the time to be trying new foods. you want to try to make sure that your snacks have a carbohydrate a protein and fat.
That will help keep your energy levels in your blood sugar stable.
When I go hiking I always tried to bring snacks that include a protein and a carbohydrate.
I might bring a sandwich, yogurt and fruit, and hummus and with carrot sticks.
Healthy hiking snacks:
Whole-grain crackers with nut butter or peanut butter
Dry whole-grain cereal
Bagel and cream cheese
Pretzels with nut butter or cheese
Hummus and carrot sticks
Granola bars
Apple chips
Whole apple
Smashed Chickpea Salad Sandwich
Chicken Salad Sandwich
Homemade Dried Fruit
If your baby is eating solids you should bring a snack for her too. We like to bring foods that are soft and dissolve when the baby chews on them.
We skip foods for her that could be a choking hazard.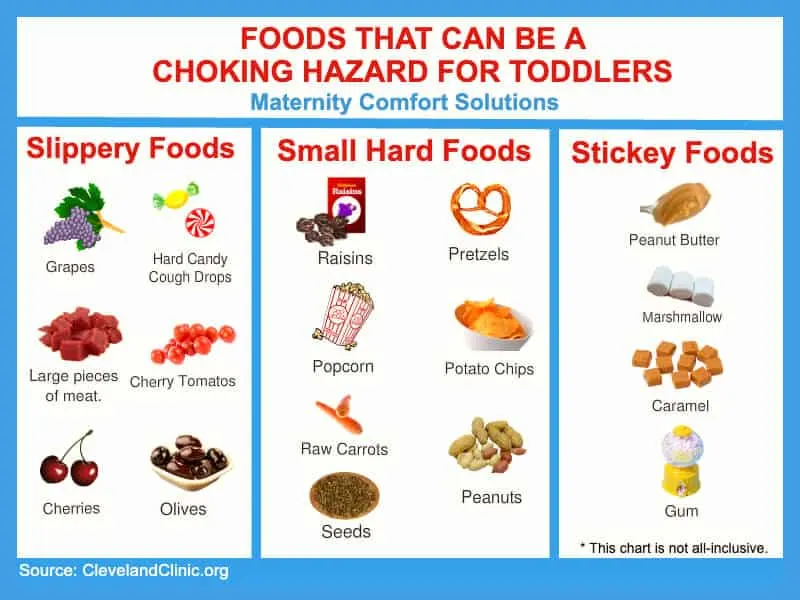 We like to bring breakfast biscuits and crackers that dissolve as she snacks on them.
As healthcare providers, we have both had to care for babies and toddlers who came to the hospital after choking.
We try to play it safe when out on a trail.
7. Make sure the baby is wearing sunscreen (if over six months of age).
If your baby is over 6 months, sunscreen is a must when hiking.
If your baby is under 6 months make sure you are keeping her shaded in her carrier.
As with so many things in life, exposure to the sun is about moderation and avoiding too much of a good thing!
We use a sunscreen with an SPF of 50 or above on our kids and apply it about every 2 hours.
8. A bucket hat for your baby
We love bucket hats for babies and toddlers.
They help shade their face and neck from the sun and help reduce the chances of sunburn.
9. How to Choose a Hike with Baby
The first hike a parent takes with a baby should be short, as local as possible, and should be with another adult.
It should also be a fairly easy hike, with little or no elevation.
Suggestions on where to go can be solicited from a local parents group or a local park ranger.
It is tempting to go hike your favorite mountains right after you have your baby.
You may feel up to it.
But for your first hike with your baby keep it short and avoid steep elevations.
Adding a newborn to your hikes is going to have a learning curve, so take those first few hikes slow, short and local.
Once you know what to expect from your baby, you can increase your hiking distance and elevation,
10. Parents hiking with a baby need to make sure the trail they select will be well-marked.
Usually, there is a mileage marker at the trailhead (or the place where the hike begins) that tells how far one must walk until the end of the hike.
Sometimes, small stones piled up on a trail are used to show which direction the trailheads next.
Sometimes there are markings on trees that show which way to go.
Make sure you read the markings at the trailhead and that you are on the right trail.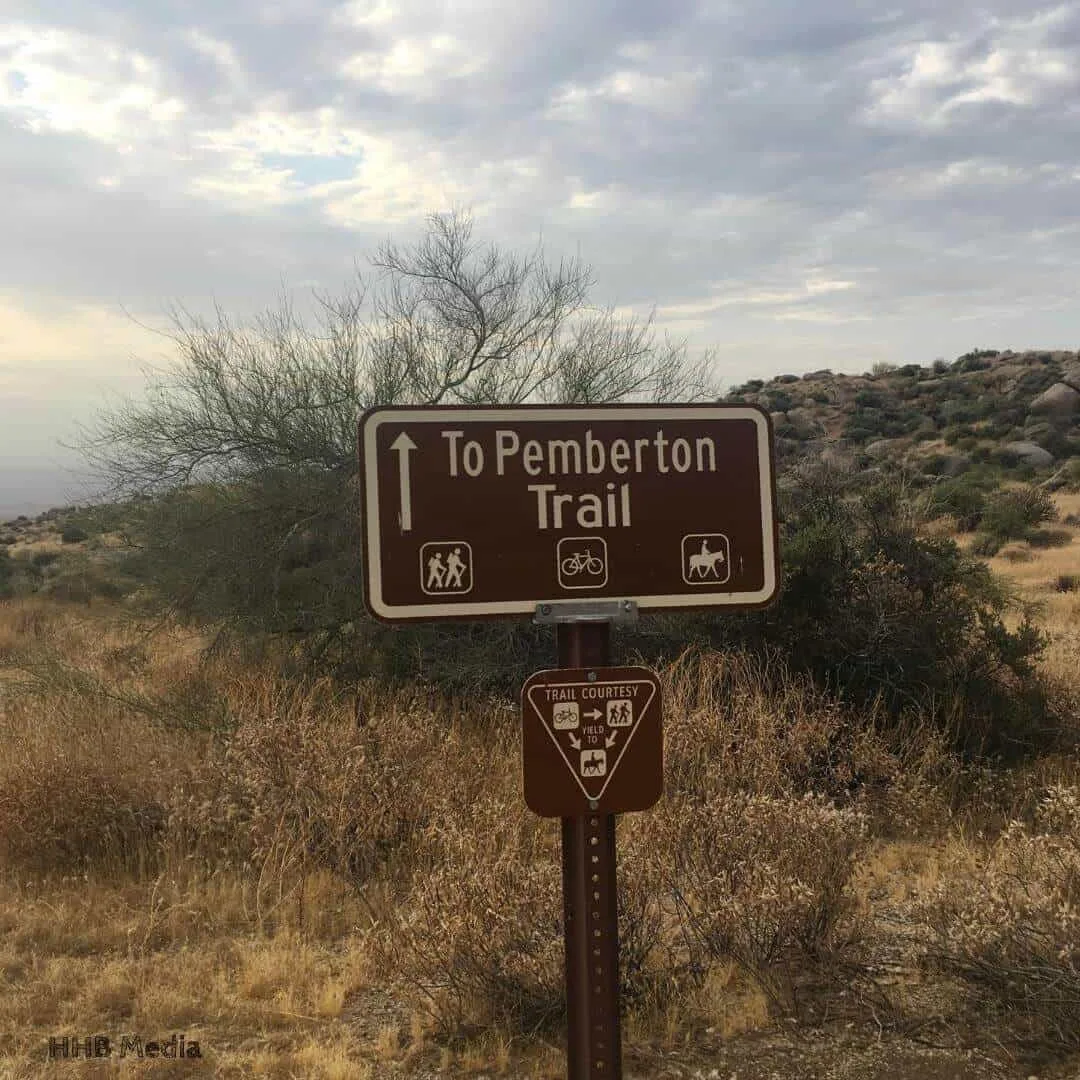 11. Staying hydrated is crucial when hiking.
If you are breastfeeding it is even more important to make sure you have an adequate supply of water with you.
Make sure your baby stays well-hydrated too.
12. Bring a small first aid kit.
Bring a small first aid kit with you on your hike. Minor scrapes and cuts can happen when hiking.
Washing a minor cut with an antiseptic and applying a topical antibiotic will help you avoid a serious infection.
You can easily put together your own small first aid kit or you can buy a pre-made first aid kit. This is the first aid kit that I like to use.
It is compact and should easily fit in your daypack or baby carrier.
13. Keep an eye on the weather.
Be prepared for rapid changes in weather on hikes.
I can't tell you how many times we have been out hiking and have had an unexpected thunderstorm blow in.
In the fall at higher elevations, we have had unexpected snow squalls on hikes.
Make sure you have a way to protect your baby from wind, rain, and snow.
Make it easy on yourself and choose a baby carrier that comes with a cover to protect babies from wind and rain.
Make sure you are fully healed from childbirth before taking your baby hiking.
Check in with your doctor or midwife before you start hiking with your baby.
You want to make sure you are fully healed.
Don't rush it.
Let your first hike with your baby be an easy one.
If you get tired, stop and rest.
Don't feel bad if you need to end your hike early.
You are caring for a new baby. That is exhausting!
FAQ for Hiking with a baby:
Should I use Trekking poles when hiking with my baby?
Trekking poles are very helpful, especially when hiking over rough terrain.
Everyone should use trekking poles for support and prevent injury.
Trekking poles are particularly important if you are carrying a baby.
Trekking poles are helpful on the downhill part of your hike.
When descending, it is easy to slide and lose your footing.
The poles can help you keep your balance and control your speed.
Get a pair of trekking poles that fold up. you can stuff them in your Daypack when you're not using them.
Where can we take our baby hiking?
America's national parks offer plenty of hikes of all lengths and abilities.
We love hiking in the National parks.
You can find out more about the national park system here.
Your state also has state parks and state forests that offer many opportunities for hiking and camping with your baby.
Final Thoughts
When parents are well-prepared for a hike that is well within their comfort zone, the whole family is likely to have a good time.
Nature is calming to all, and babies love being with happy parents.
And then, the family will have a healthy and inexpensive hobby that is an opportunity for quality family time.