Updated February 9, 2023
Introduce your two-year-old to the magical world of bees!
Today we are sharing one of our favorite bumblebee activities for toddlers.
Bumblebee slime plus 4 more fun and simple bee activities!
Bees play an important role in our environment as pollinators and food creators.
The humble hard-working bumblebees and honeybees are often misunderstood and needlessly feared by adults and children alike.

BumbleBee activities for toddlers
Bumblebee slime:
Supplies: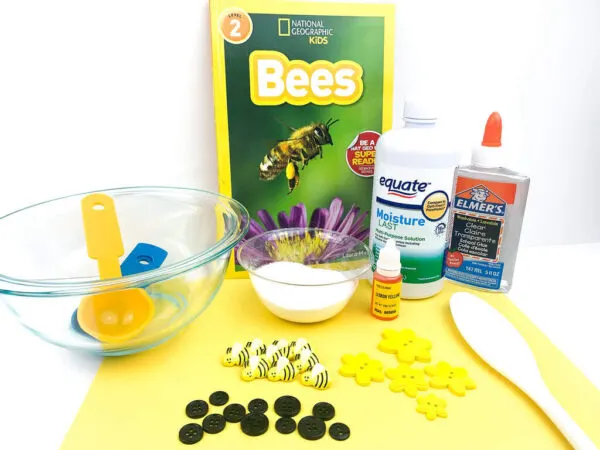 1 (5 oz.) bottle of Elmer's Clear Glue
½ tbsp. Baking soda
1 tbsp. Contact solution
10-15 drops of yellow food coloring
bee buttons
Flower buttons
Black buttons
Mixing bowl
Stirring spoon
Plastic mat for playtime
Book: National Geographic Kids "Bees"
Directions: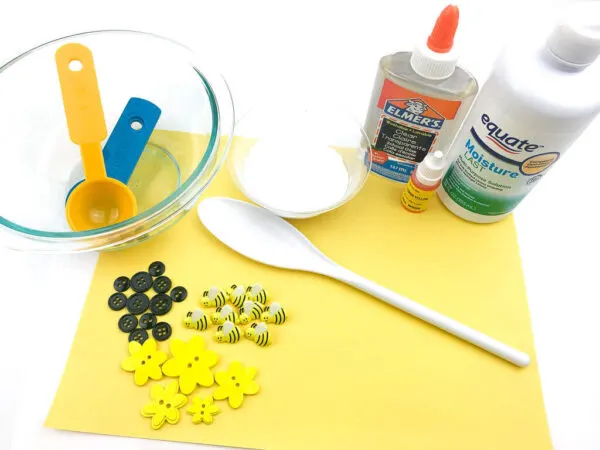 Pour all of the glue into a medium-sized mixing bowl.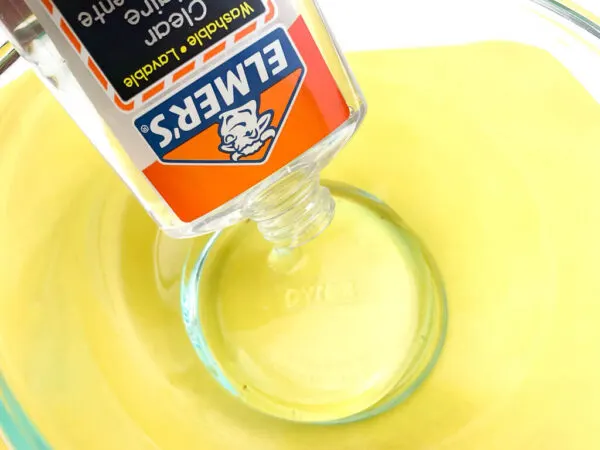 Add the baking soda and stir well until combined.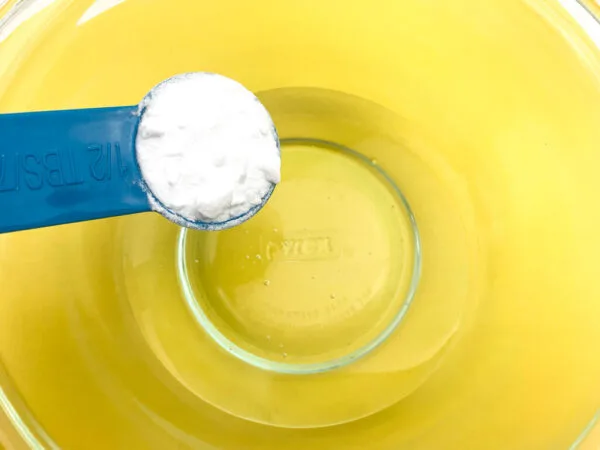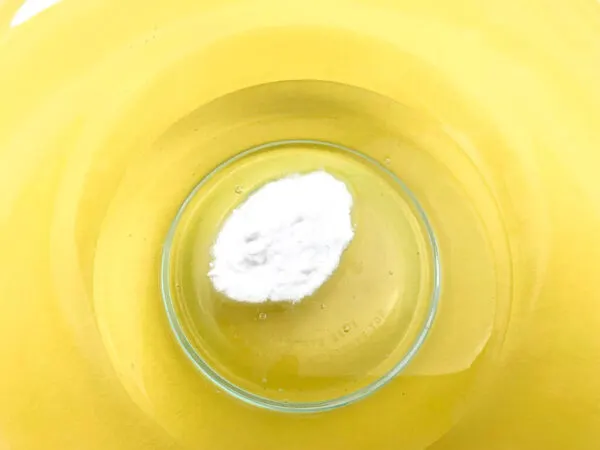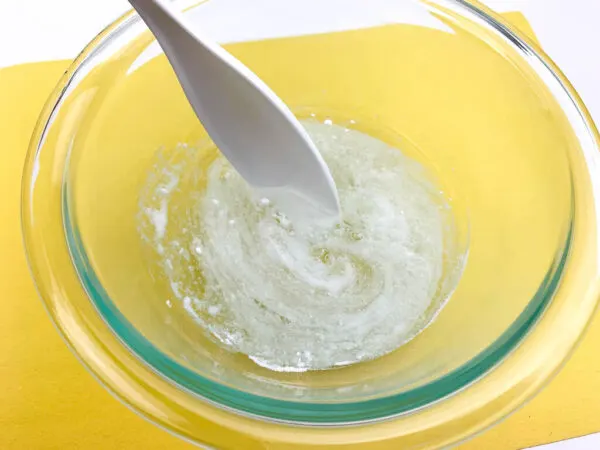 Pour the contact solution into the mix and stir until the slime becomes stretchy.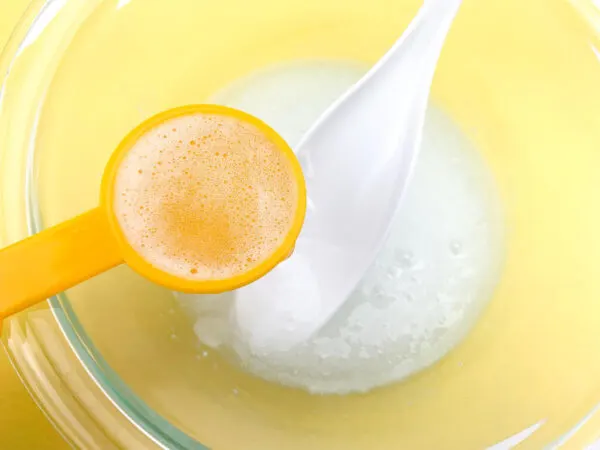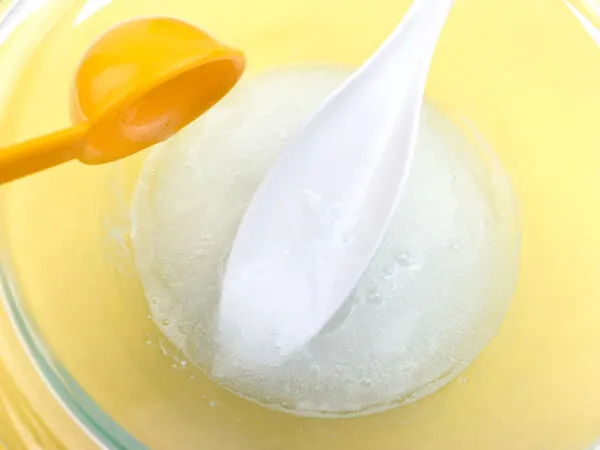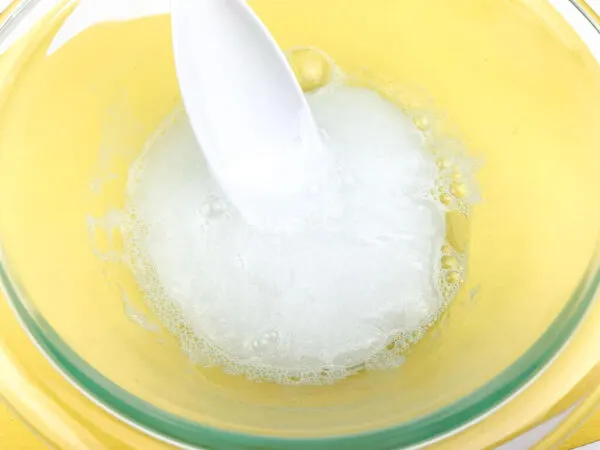 Knead the slime with your hands.
The slime will feel sticky at first, but continue to knead until you get the desired consistency.
Squirt the food coloring into the mix and continue to mix until the slime turns yellow.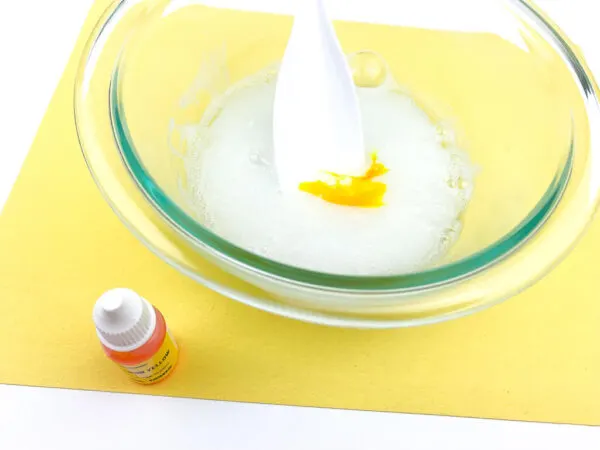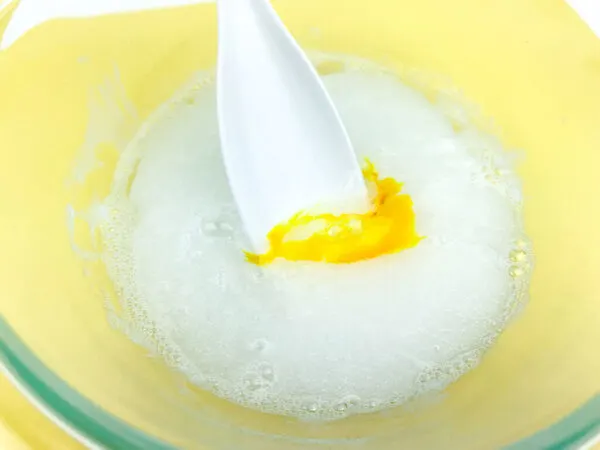 Place the slime on the plastic play mat.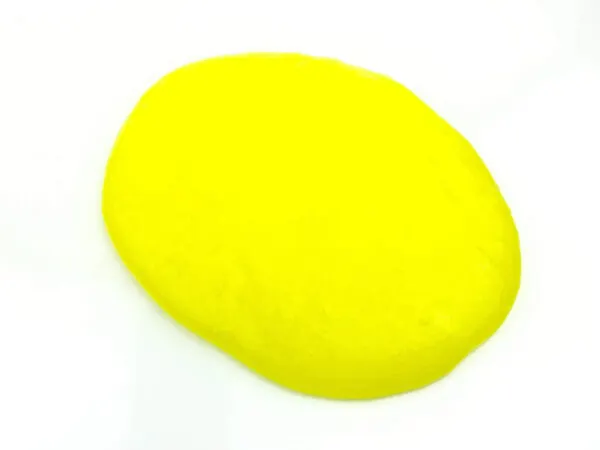 Add all of the buttons near the slime and have the child place the buttons in the slime!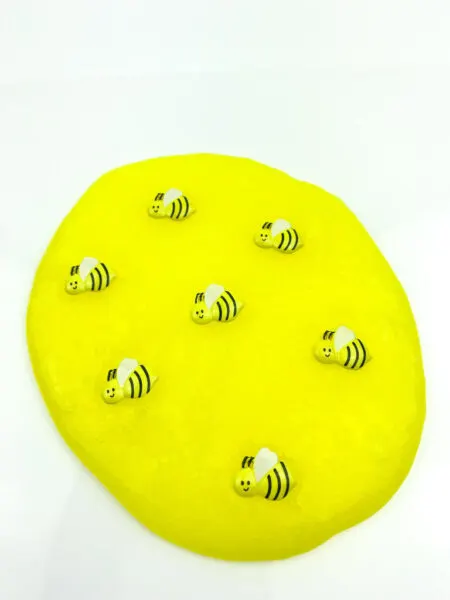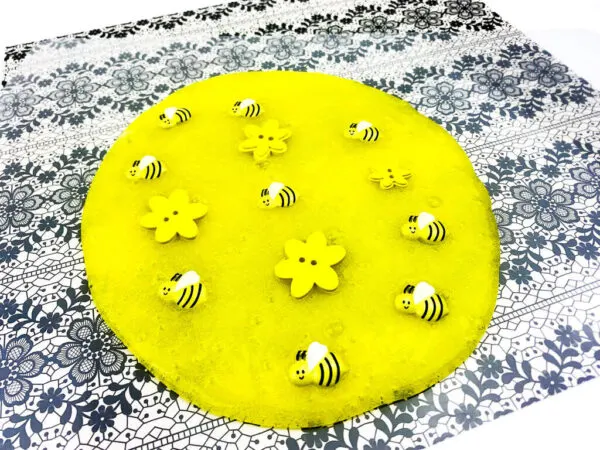 Tips for making arts and crafts enjoyable for your toddler:
Play music! Music can help improve mood and draw out their creativity. music helps fuel our imagination. Toddlers are at the right age to really begin enjoying music, and it's a huge part of development!
Encourage movement. Asking a toddler to sit for too long is a recipe for disaster. This is a super important step, whether taking breaks to get up and move around a little or incorporating movement into it. We want our toddlers to find art time to be a joy, not a chore.
Discuss their art with them. Write down the words they use to describe their art if they want you to.
Allow them to do more than one art project. Get them more paint and paper if they ask.
If the weather allows go outside and do art projects outside in nature. Fresh air and exercise are always appreciated, and the environment might give some much-needed inspiration for arts and crafts!
Laugh, sing, and smile.
Take nature walks and collect items like leaves, acorns, feathers, flowers, and rocks to use in art projects. Bring your camera and take lots of pictures of changing leaves or animals you might see getting ready for winter. Look for squirrels scurrying about searching for acorns. Be sure to talk about the things they see and hear. Point out the bright blue sky and listen to the leaves crunching underneath your feet.
Bonus toddler bee activity Ideas:
Fun Bee books to read:
Take a nature walk and look for bees pollinating flowers.
Take a walk and see if you see any bees that are moving from flower to flower.
You can also find videos of bees pollinating flowers on youtube.
Make a bee-licious snack
We enjoy making tortillas with peanut butter and honey on them as a snack.
Bumblebee Shaving Cream Painting
This is a super fun toddler summer activity that you can do indoors or outdoors.
We love this because it is a process art project which is our favorite type of art activity for our toddlers.
Process art means that the art activity is open-ended, there is no set outcome in mind, no samples are given, and few directions are required for the child to participate.
Some tips for introducing process art projects to your toddler:
Approach art like an open-ended play. You can do this by providing creative art materials and activities of different types. For example, you may introduce things like a watercolor painting, easel painting, and finger painting. Additionally, you may use unique tools to paint, create spin art, use homemade doughs, make tissue paper collages, and any other activity that you may think of will make the process effective.

Allow the children to freely move from their artwork and share their experiences with others.

Make the painting process a joyful experience that the children will wish to participate in again.

Provide adequate time for learners to design their pieces of art altogether.

Play fantastic relatable background music.

Accept the ideas that children suggest.

Do the artwork under a shade where you can access natural light.

Comment positively on the work of your learners.

Let them decide on what to do with the models.
FAQs:
What are Fine Motor Skills?
Fine motor skills are essential when using the small muscles in fingers, hands, and forearms.
These muscles are essential during activities such as drawing, buttoning, constructing with Lego, and opening their lunch box.
These skills influence the quality of the outcome of your child's activities and speed.
To ensure your child performs the task accurately, he needs to use different independent skills.
Some of the common fine motor skills are:
Pencil skills like coloring and drawing
Scissor skills such as cutting
Doll dressing and manipulation
Dressing, i.e., zips, buttons, lacing, and tying shoelaces
Basic hygiene like brushing teeth, washing their face, and combing their hair
Construction skills such as puzzles and Duplo
Why are fine motor skills important for toddlers?
It's hard not to emphasize the importance of fine motor skills in everyday life because they enable us to perform simple tasks.
If a child is unable to complete the basic everyday tasks, it will take a toll on their self-esteem, affecting their play, academics, and co-curricular activities.
Also, children without the appropriate fine motor skills will find it hard to get independent life skills such as feeding or dressing, which will have many implications on relationships with other peers.
That is why crafts are so important for your toddler to get plenty of opportunities to engage in.
What is sensory play?
It has long been known that sensory play promotes early childhood development.
Sensory play helps a child learn and then integrate the five senses: smell, touch, sight, hearing, and taste.
This encourages exploration and promotes creativity.
Research has demonstrated that sensory play promotes self-learning and impacts a child's behavior and personality.
The habits and behaviors of our children begin to evolve the day they are born and the learning process never ends.
Why offer sensory play opportunities?
Sensory play introduces the child to the basics of the scientific method.
Sensory play helps develop fine and gross motor skills, language development, and problem-solving skills.
Sensory activities for young children encourage free and open-ended play.
Open-ended play is play with no set outcome, no expectations, no prodding, or feeding of ideas.
Your child is free to explore, create and imagine whatever he/she wants.
They learn to trust themselves, and their internal motivations, and learn to self-validate their own experiences.
In my experience as both a parent and former early childhood educator, you can't fail with providing lots of opportunities for sensory play.
It doesn't have to be expensive or even time-consuming.
My mom motto is "It needs to be simple or it's not happening"
Sensory Bin Fillers:
You can buy tons of fillers for your sensory bins.
Most of the toys you'll see included as "ideas" are just simple dollar-store toys or toys we had kicking around the house.
None of the sensory bins I have made took more than 15 minutes in total to make.
If you decide to use colored pasta or colored rice for your sensory bin you can speed up the drying time for the colored pasta and rice by putting them in the oven on Bake at 250 degrees for 10 minutes.
Let them cool down and you are good to go.
They did not bleed any color once they were dry.
Be creative with your ideas! Give your child the opportunity to engage the senses in a fun and educational way.
The possibilities and combinations for sensory play and sensory bins are endless.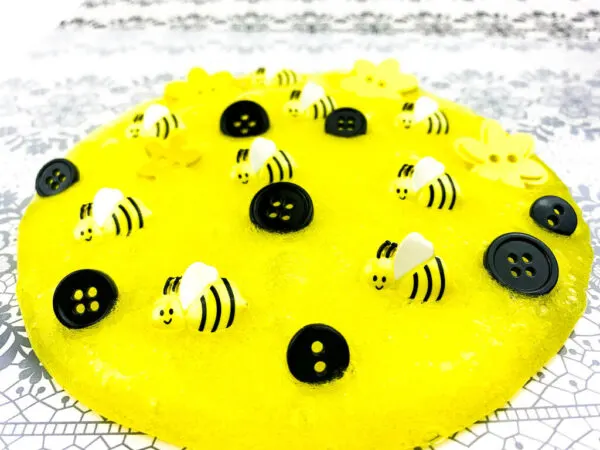 We hope you and your toddlers enjoy these bumblebee activities!
These are such fun and easy spring and summer projects that our kids have really enjoyed.
Don't forget to get outside and look for bees that are pollinating flowers in your yard, neighborhood, or local park.