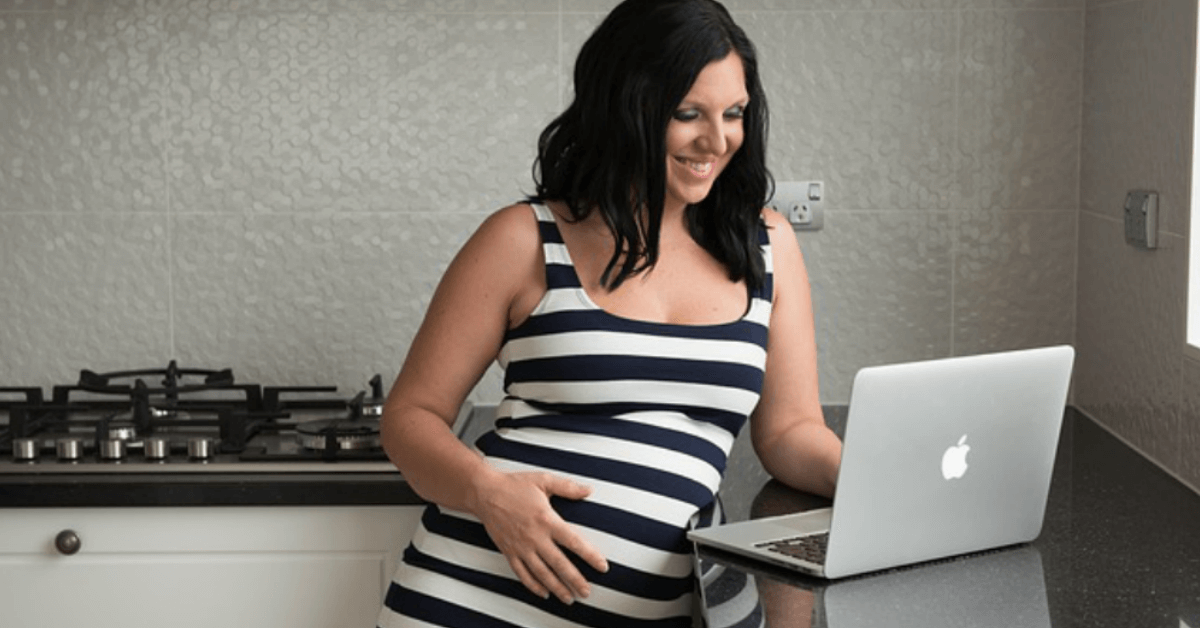 Starting with your first prenatal visit, there are many questions you will be asking your prenatal care provider. You will learn a lot about pregnancy throughout your prenatal course. Though you will learn a lot about pregnancy, you will have many of the same questions during your last month.
Many of these questions will be similar because they are the questions that matter most to you. Questions about your labor and delivery.
This post may contain affiliate links, you can catch our full disclaimer at the bottom of this post.
It is important to ask questions early in your prenatal course to identify and address any strong differences you may have with your provider when it comes to beliefs about the labor and delivery process. 
The questions which will be discussed in this article need to be addressed during the last month of pregnancy. The reason for this is because the scheduling information for your labor and delivery will be available. 
Information about what days the doctors in your medical practice are on call.  The hospital also releases what days are available for scheduled inductions and repeat cesarean sections.
10 Questions To Ask Your Doctor During Your Last Month Of Pregnancy:
Y
1. You will want to ask the office staff if your doctor's labor and delivery schedule has been completed?
During the last month of pregnancy, many expectant mothers like to know who will be covering labor and delivery, especially in a large group medical practice. Patients are aware their doctor may not deliver their baby but most every patient still wants to know when their provider may be at the hospital.
Medical practices will typically make call schedules only a few months in advance and this is why you will want to ask as you approach your due date.
It is hard to make a schedule for a women's health medical practice too far in advance because there are many variables:
Booking Surgical Procedures

Office Visit Coverage

Labor and Delivery Coverage

Time off after working all night
Vacation coverage
y
2. Do I need an anesthesia consultation?
You should have a consult if you have a medical condition such as a heart condition, a prior back injury, scoliosis or any of a number of medical illnesses that might limit your anesthesia options.
Meeting at the hospital with a member of the anesthesia staff gives the pain management physicians an opportunity to talk to you and learn about your medical history before you come into the hospital in active labor.
They will let you know what anesthesia options you have and what is safest given your particular situation.
If you take the time to meet with anesthesia before you come to the hospital in labor, they will also have a record about you filled out in their department. They far prefer this approach to your pain management than having to consult with you about a medical problem when you are in active labor.
Best of all you will know what to expect when you arrive at the hospital.
You may have discussed the need for anesthesia consult early in your pregnancy.
It is worth mentioning it again near your due date to be sure there are no issues that may have come up requiring an anesthesia consult. 
This advice is not only for expectant moms who are planning to have an epidural.
Having an anesthesia consult is advised even if you plan to have no pain medication during your labor and delivery.  
The consult will give the anesthesia staff an opportunity to review your medical history and be prepared should you require anesthesia for a cesarean section. Having a consult is a precaution.
3. Am I registered at the hospital?
If you have a question about hospital pre-registration, your prenatal provider will likely have the answer.
The paperwork you submitted to the hospital very early during your pregnancy, was completed early to make sure your paperwork is in the admitting office when you arrive in labor.
Checking with the hospital, to be sure that paperwork has been received and has been filed properly is good practice to avoid any delays.
y
4. Are lactation services available at the office?
If you are planning to breastfeed, many office practices have a staff nurse who has special training in lactation services.
Ask the office staff about lactation support and how care is transferred from the hospital lactation consultant to the office, to ensure a smooth transition once you are discharged home.
Taking a breastfeeding course before your delivery can be helpful if you are a first-time mom or if you have anxiety related to difficulty with breastfeeding in the past.
We believe that The Ultimate Breastfeeding Class by Milkology is an amazing online course to help you prepare for breastfeeding. The course is taught by a certified lactation educator.
Breastfeeding is not always easy, it isn't unusual to have supply issues or other difficulties. 
Education and support can help you be successful with breastfeeding.
Preparing before you have your baby will give you a jumpstart on what to expect and how to handle issues when they arise.
5. When will I be seen for my postpartum visits?
Routine postpartum follow-up visits for an uncomplicated vaginal delivery is 6 weeks after delivery. 

If you have a c-section or complicated vaginal delivery, your follow-up visit to the office will be scheduled accordingly. You may have a visit as early as a few days to 2 weeks. You will still have the same routine visit 6 weeks after delivery.

If you have a medical problem that may require earlier postpartum follow-up, you will want to discuss this with your prenatal provider. If it is a chronic problem, your care will be coordinated with or transitioned to your primary care provider after you have had your 6-week postpartum visit.
6. Can I book weekly appointments as I approach my due date?
When you are in the last month of your pregnancy, you will definitely want to book weekly appointments as far in advance as possible. 
It is also a good idea to book an appointment after your due date if you have not delivered within one week of your due date.
You can always call the office from the hospital if this appointment needs to be canceled.
If you book appointments only one week ahead, you are less likely to get the time of day that best fits your schedule.
y
7. When can I schedule my repeat cesarean section?
If you are having a scheduled cesarean section (repeat or because it medically indicated), it can be scheduled by your doctor. This can be done once the office on-call and surgery schedules are in the books.
Most often your doctor will schedule your c-section when covering labor and delivery or on a day set aside for scheduled surgeries.
8. If I am being induced, when will it be scheduled?
If your induction is not for an urgent indication, it is scheduled by your provider from the office.
The date of your induction is based on the induction spots available at the hospital.
Hospitals have to limit the number of "elective" inductions scheduled per day to make sure adequate beds are available in labor and delivery for patients arriving in spontaneous labor.
If your induction is urgent, you will be sent directly to the hospital.
y
9. When do I call with labor symptoms?
You will want to ask when and who to call when you experience signs and symptoms of labor.
This information should be reviewed with you and written down.
Ask who you will be talking to when you call with labor symptoms and where you will be going for an evaluation.
The following is a list of the information your provider will want to know about your labor symptoms:
When did you start contracting? How far apart are they? How long do they last?
Did you pass your mucus plug?
Did your water break? If yes what color is it?
Are you having vaginal bleeding? If so how much?
By the time you are into your third trimester:
Your provider should have discussed symptoms of labor with you. 

You should have received paperwork about when to call for advice or when to go to the hospital. 
10. What numbers do I need at the time of delivery?
Confirm you have all the correct phone numbers readily available for when you go into labor:
The medical Practice on-call number

The number for your local ambulance service.
Be sure to give those numbers to your partner too!
This is a very important task to remember to do during your last month of pregnancy! Labor is not always predictable.
11. When can I get my epidural? What other pain management options are there while I wait?
These are usually the steps involved in getting your epidural placed:
Before getting an epidural, your evaluation at the hospital will have to confirm that you are in labor.
Labor is defined as contractions with cervical change.
If you are in the early (latent) phase of labor, confirming you're are in labor may require observation to determine if there is cervical change.
If you arrive at the hospital with regular contractions and an advanced cervical exam (4cm dilated) you will be diagnosed in active labor and will be admitted.
When you are contracting and your water has broken, you will also be managed as a labor patient (either latent or active).
Once labor has been confirmed, the decision to place an epidural varies among practitioners. This is one reason why you will want to discuss your decision to have an epidural with your provider during your prenatal care.
Some clinicians will place epidurals early and others wait until labor is more active.
Since epidurals can cause a drop in blood pressure, you will be given IV fluids prior to the placement of your epidural to avoid blood pressure problems.
If you absolutely want an epidural as soon as possible, it is important that you be proactive about this and not allow time to pass unnecessarily.
This is especially the case if you are in active labor.
Hospitals vary in terms of their anesthesia coverage and the time it takes to get an epidural once it is ordered.
If you know you want an epidural, let your labor and delivery nurse know that an epidural is a top priority for you. This is so anesthesia can be notified immediately and IV fluids can be started. 
If You Plan To Have An Epidural, Tell The Triage Nurse As Soon As You Arrive At The Hospital
Let your labor nurse know that you want an epidural as soon as you are admitted to the labor floor.
You can receive narcotic pain relief until the epidural is placed. Once you have your epidural, it will be tested to see if it is functioning properly.
It is important to let your anesthesiologist know if you are getting pain relief when testing is performed and when you experience contractions once the epidural has been placed. 
Lastly, when you are fully dilated, you are in the second stage of labor and will start to push.
Some clinicians will decrease the effect of the epidural to help you push better. 
This is done by decreasing the motor block.  The sensory block or pain control of the epidural can then be increased when delivery is imminent.
These decisions can be discussed with your labor and delivery team.
These questions are some basic questions you may want to ask. You will likely have more questions you will want to ask during your last month of pregnancy.
Asking questions is the best way to alleviate anxiety and fears about labor and delivery.
Do not feel uncomfortable asking your provider any question that concerns you.
What To Read Next: