Easter is right around the corner. So today I'm sharing 7 simple easter cookie recipes that your kid's and their friends will love. The best part is you won't be stuck in the kitchen baking for days.
This post contains affiliate links. You can read our affiliate disclaimer at the bottom of this post.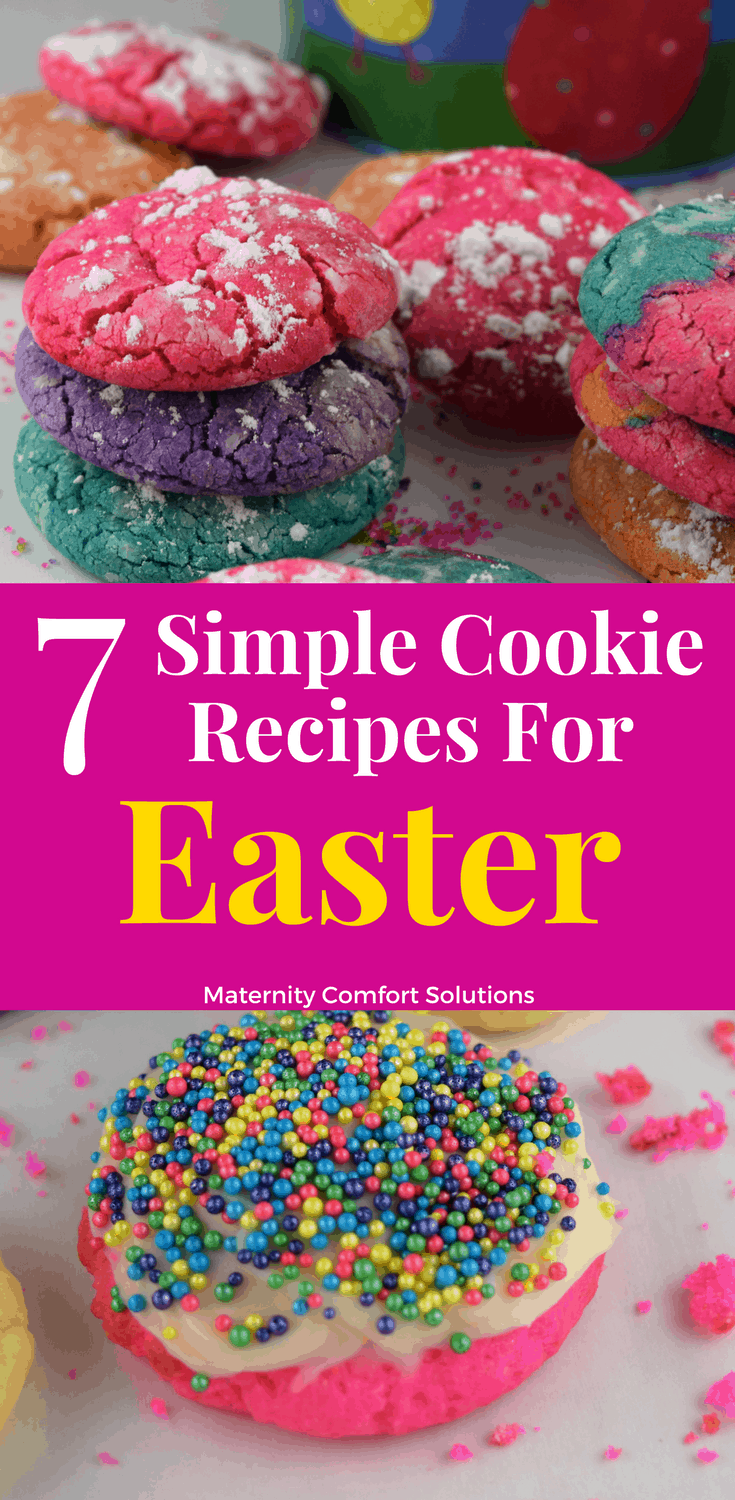 This post contains affiliate links. You can read our affiliate disclaimer at the bottom of this post.
Feel free to substitute store-bought ingredients where you want or need too. You get nothing but grace from this mom on that one.
I always have such huge plans for easter baking and every year, right about this time, I lose motivation. Must be feeling the spring break itch!
So the last several years my go-to desserts have been Easter cookies recipes. These are my favorite recipes.
I tweak some of them a bit so do what works for you.
7 Simple Easter Cookie Recipes:
These are some of the prettiest cookies I have ever seen and they taste delicious. They are light and fluffy with a hint of lemon, but the lemon isn't overpowering.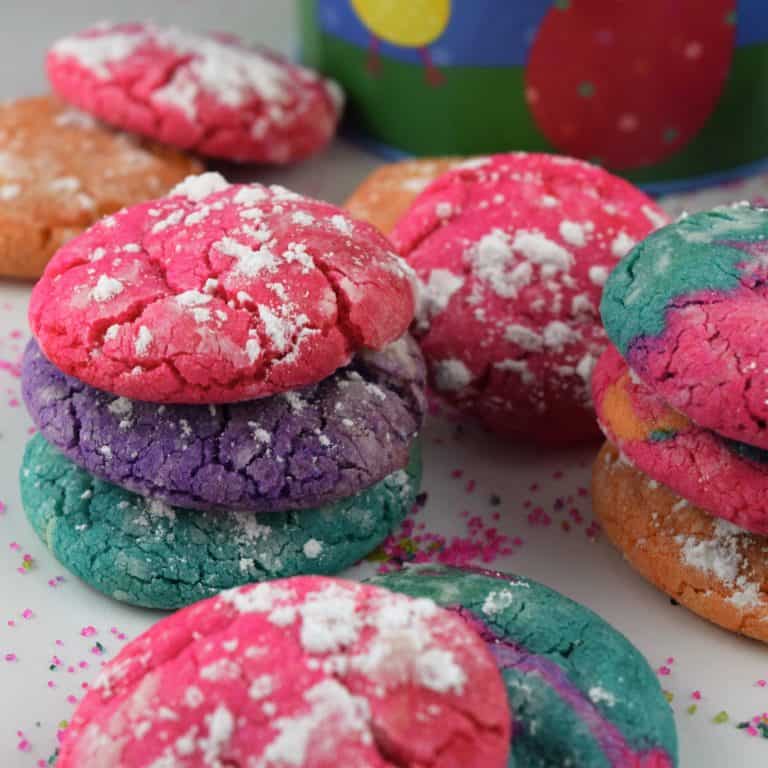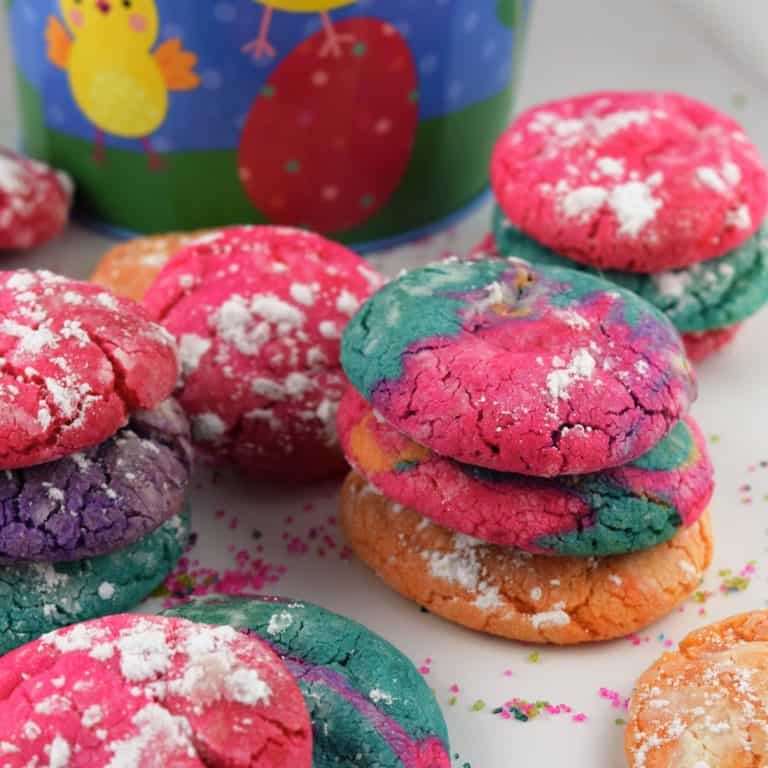 It was hard to get pictures of these cookies. They are a family favorite and they never last long! They are soft and chewy and impossible to stay away from. I tend to go between sugar cookies and shortbread cookies for this recipe, both are delicious. My family likes the sugar cookies more, but I'll link my favorite shortbread cookie recipe here in case you prefer a shortbread cookie.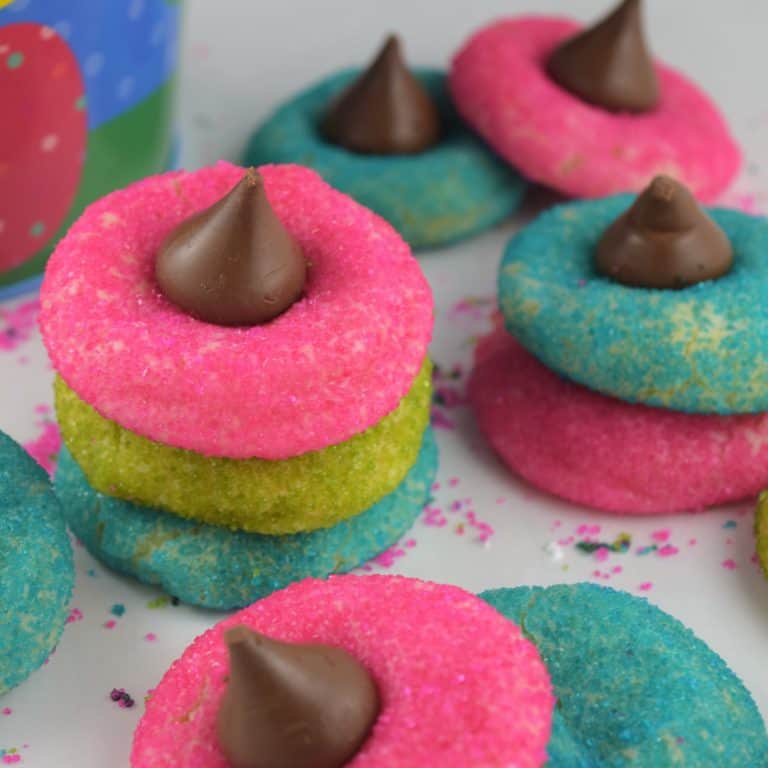 Imagine a dressier chocolate chip cookie and you have this cookie. It is wearing it's easter best and is delicious!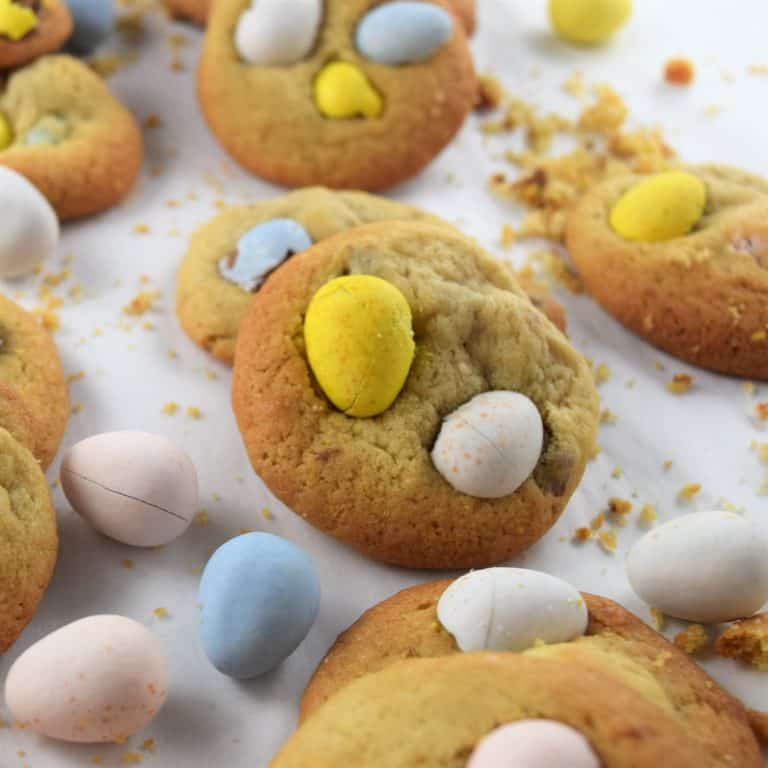 No-Bake Butterscotch and Peanut Butter Bird's Nest Cookies – Ahead of Thyme (These are absolutely amazing!) I did make a chocolate version too. Some of my family members do not like butterscotch. I make a few chocolate ones so they don't feel left out. You can just melt chocolate chips the same way you do the butterscotch chips.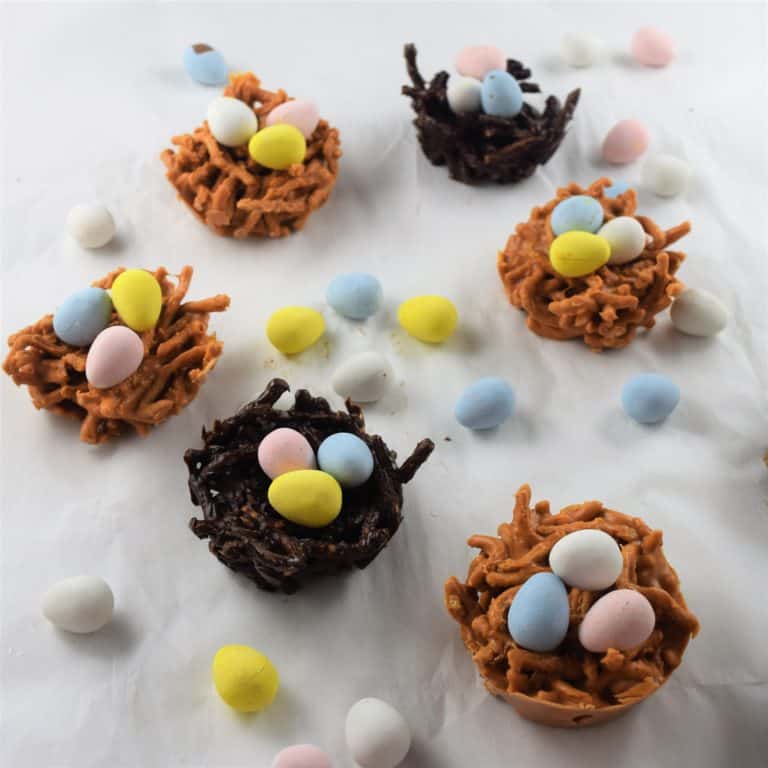 M&M Cookies – Deliciously Sprinkled
These cookies are practically a food group in my house. Thank you, Winco and your bulk-foods department! Super easy, kid's love them, they are colorful so they make a good easter/spring cookie!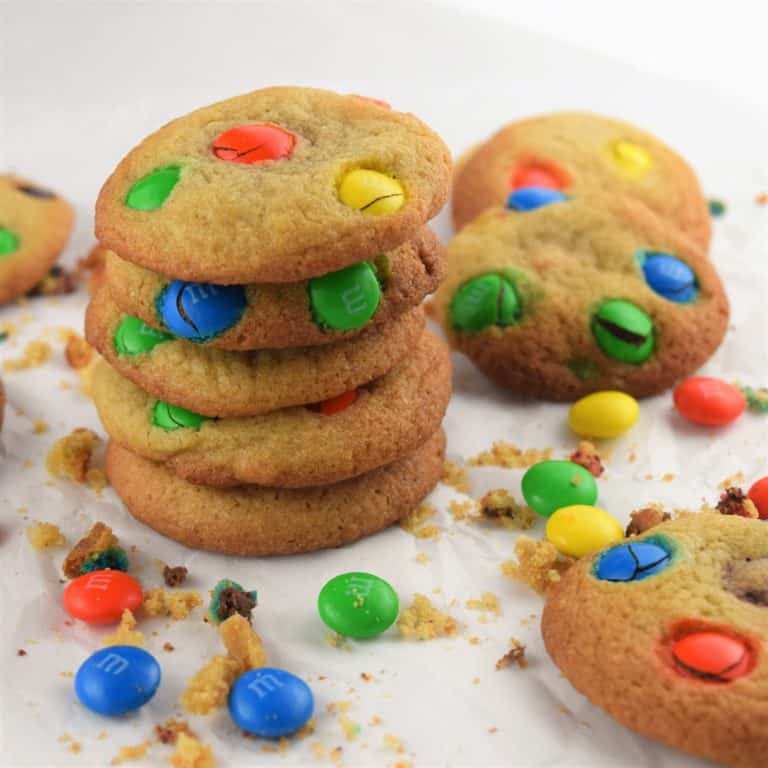 I know this is a recipe for Patriotic cookies, but the cookies are heaven and perfect for Easter. Light and fluffy and you may never eat any other type of cookie ever again. They are the best part of a cupcake and cookie rolled into one. I frosted them with a simple buttercream frosting. You can whip up your own or buy a can of whipped frosting. I frosted half with sprinkles and the other half I added a blue peep to make peep cookies.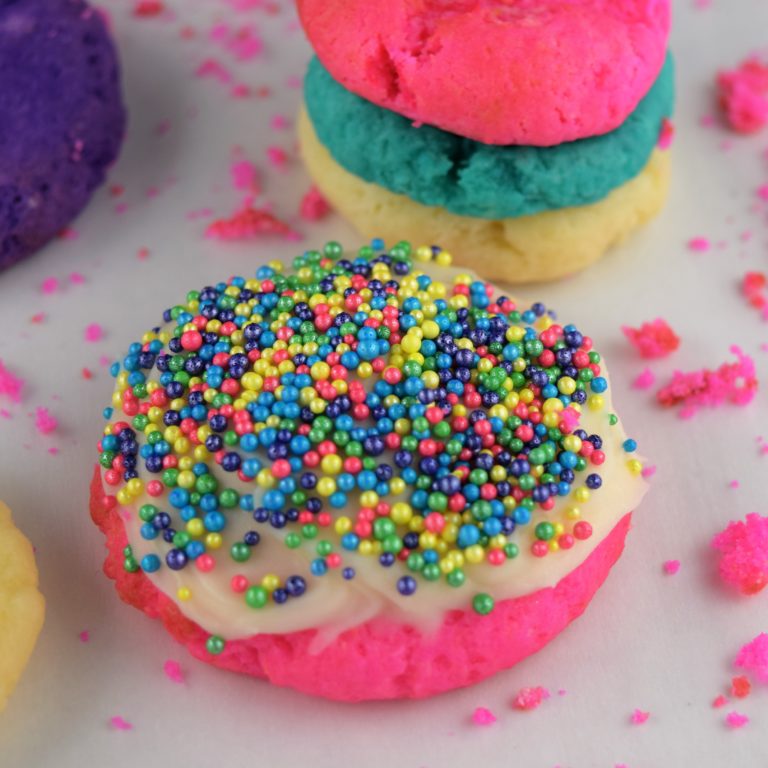 Bunny Paw Thumbprint Cookies – The Bearfoot Baker  (I didn't get to try these but they look so cute! If you make them please let me know how they were in the comments.)
Bonus:
Peep Dip! Not an easter cookie recipe, but you serve it with cookies so I think it counts. This is a big hit in our house every year. I usually make my own graham crackers as they are really easy to make, but in the spirit of keeping Easter simple, buy the boxed ones and feel zero guilt Mom!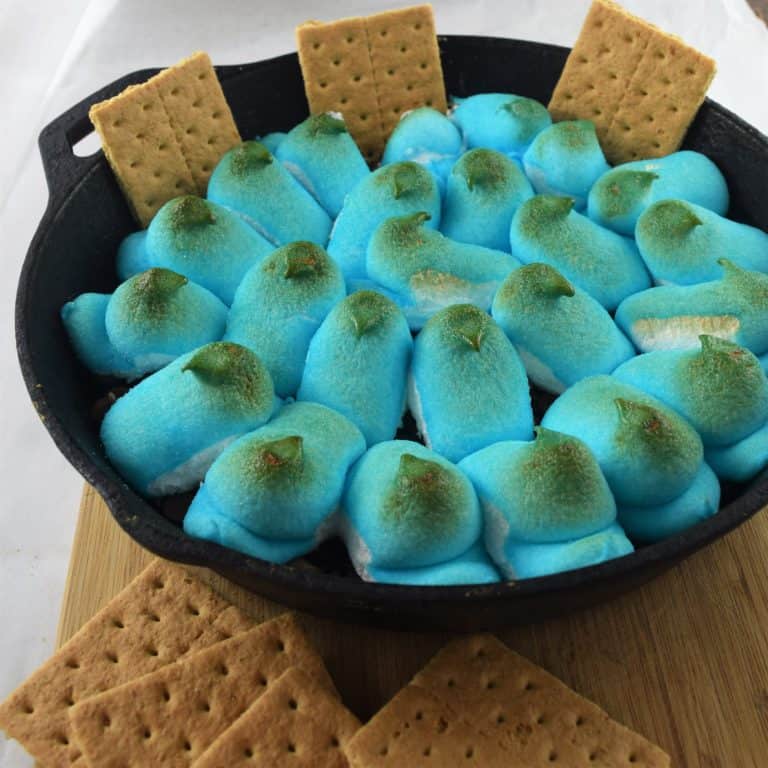 Register and Receive a FREE Welcome Box*
*For Prime Members Only While Supplies Last!