We may earn money or products from the companies mentioned in this post. You can read full disclaimer below.
Updated August 9, 2019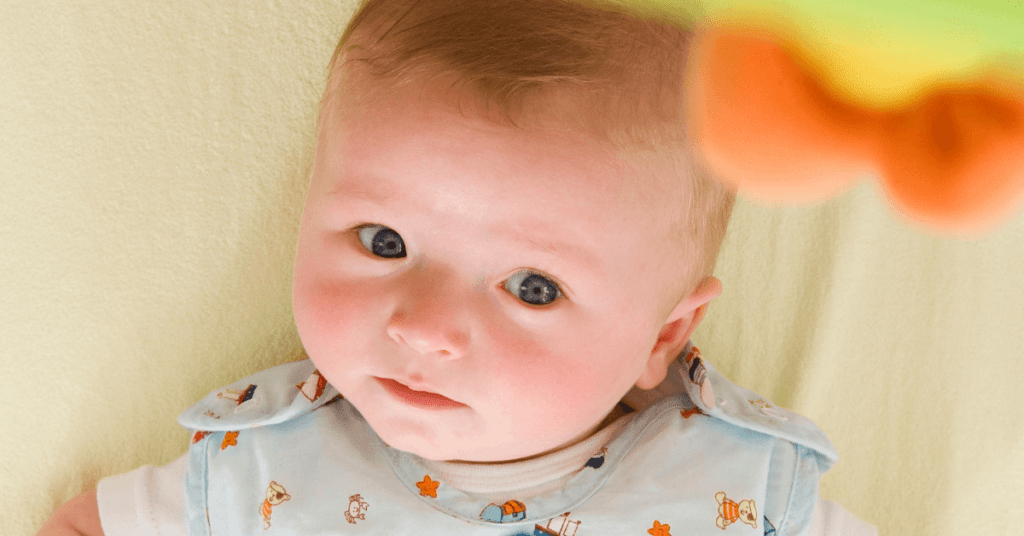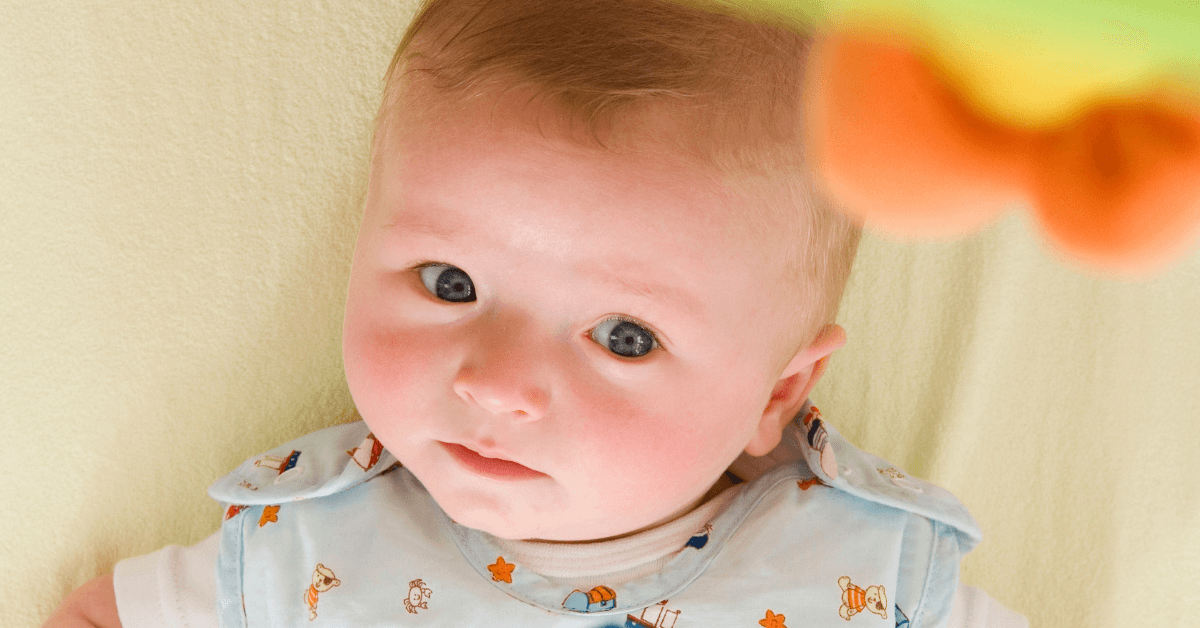 This post contains affiliate links. You can read our affiliate disclaimer at the bottom of this post.
If you are a parent having difficulty sleeping because your baby will not stop crying, please read our 5 best white noise machine reviews for babies. New parents often feel as if hey will never sleep soundly again as a result of the frequent disruptions which take place when caring for a newborn.
Frequent feedings and diaper changes are the norms for the first few months.
Add to this, a baby that is having trouble falling asleep or is colicky and sleep deprivation can be overwhelming for new parents. Once you have tried the usual measures to get your baby to sleep, a white noise machine might be just what you need.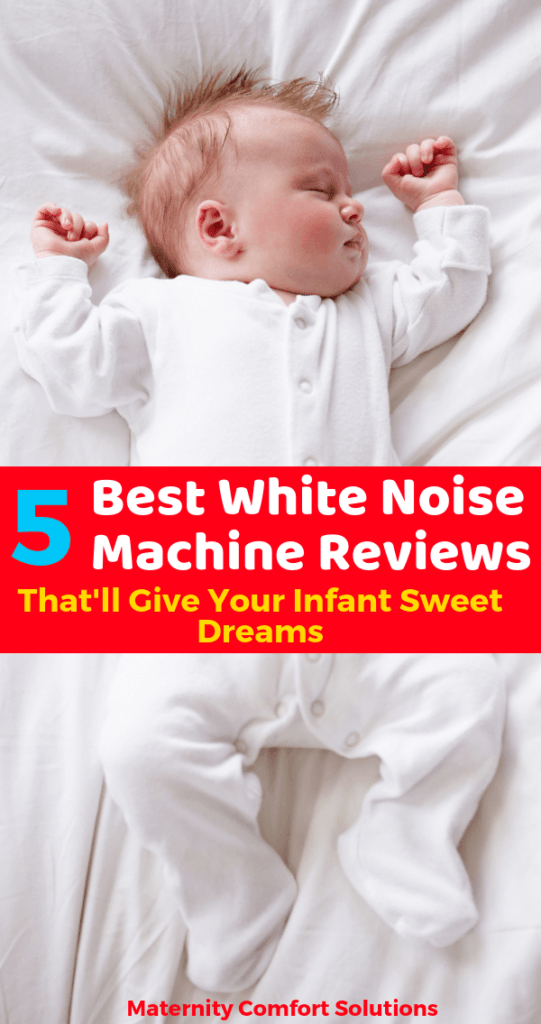 This post may contain affiliate links, you can catch our full disclaimer at the bottom of this post.
White noise machines help your baby sleep by playing sounds that block out background noise. The most common white noise sounds are fans and nature sounds.
Studies have shown that 80% of newborns were able to fall asleep within five minutes of hearing white noise. This should come at no surprise as many adults use a white noise machine at night to help them fall asleep.
Today we're sharing five reviews of the best white noise machines for babies.
In a hurry?
[wps_alert type="note"][wps_icon icon="check" background="#31b522″ color="#ffffff" size="21″ padding="6″ radius="0″]
The Hatch Baby Sound Machine and Night Light is our pick for the best white noise machine for babies
.[/wps_alert]
5 Best White Noise Machine Reviews For babies:
The Big Red Rooster Baby White Noise machine is Amazon's choice for babies. This machine is very effective at masking background noise, creating a perfect sleeping environment for your baby.
This white noise machine has a sleep timer that can be set for 15, 30 or 60 minutes. This can be a great option if you want the machine to only run until your baby is sound asleep. If you want the unit to run all night, it can run continuously.
Its small size makes it great for travel. The unit uses 3 AA batteries or an AC adapter which is included with the product.
This is an ideal white noise machine for parents that are looking for an economical option that still provides a ton of value.
Pros:
6 high-quality sleep sounds including lullabies, ocean sounds, and white noise

Sleep sounds that create a soothing and calming sleep environment for your baby

Has options for continuous all night play or a timer that can be set for 15, 30, or 60 minutes duration

Portable for travel

Makes an excellent baby shower gift

Powered by AC or 3 AA batteries
Cons:
The buttons are loud and can wake your baby when you want to adjust the volume.

The Marpac Dohm Classic White Noise Sound Machine is the perfect way for parents to produce the sound of a fan without a blast of cold air on your baby.
The white noise machine masks noises that might otherwise wake your baby. The unit offers two speeds and is easy to use. You just plug it in and flip the switch. The sound machine is compact for travel. The unit has an 8-foot cord and comes in several colors.
Pros:
Two speeds

Fan sound without any air moving

Customizable sound

One-year guarantee

Compact size easy for travel

Continuous sound

Easy to use

The gold standard in white noise machines

8-foot cord

No batteries required

Available in several colors
Cons:
Does not have a timer (though you could plug into a wall timer if desired)
The Baby Shusher Sleep Miracle Soother is another great option for a white noise machine. It does not make a fan noise but instead stops your baby from crying by making noises that sound like a long shush. Babies find the sound comforting and it helps them fall asleep.
The baby shusher noise machine is small and portable. The unit is easy to keep clean. It does require batteries, 2 AA which is Included. The battery life on the unit is 10 hours.
The noise machine does not have a continuous play, it can be set to run for 15 or 30 minutes. Which may be a downside if you are looking for a noise machine to run all night.
Pros:
Real human recording of someone shushing.

15 to 30-minute timer adjustable volume

Wrist strap

2 AA batteries included

Compact size
Cons:
Does not continuous play

Requires batteries to operate
The Skip Hop Moonlight & Melodies Crib Soother is our fourth pick for white noise machine for your baby. This white noise machine plays gentle melodies and soothing nature sounds to help your baby fall asleep quickly.
The unit comes with a dimmable nightlight and an adjustable lens that projects a starry nightscape onto any surface.
This noise machine has a continuous play or auto-off timer for 15, 30, or 60 minutes. It plugs into any standard outlet and does not require batteries.
Skip Hop's white noise machine offers a lot of value for parents as it's great for newborns and toddlers.
Pros:
Loaded with four lullabies and four Nature Sounds

Star and moon ceiling projection

Nightlight with dimmer

Continuous play or timer

Great baby shower gift

Does not require batteries

Sounds and lights are adjustable
Cons:
Small Starfield projection area

Speaker sound may not be loud enough
5. Hatch Baby Rest Night Light, Sound Machine and Time-to-Rise
The Hatch Baby Sound Machine and Night Light is our pick for best white noise machine for baby. It is fully customizable and programmable. The unit is controlled by your smartphone.
The sound machine offers a variety of fun coverlets to match any decor. The unit can be turned on and off and you can change the volume and brightness remotely from your smartphone.
You can set programs to run at a set time each day to help your little one get on a healthy sleep schedule.
You can choose from a range of colors for the lights and it offers many sound choices.
The Hatch Baby Rest will run continuous and on a timer. The hatch baby white noise machine does not require batteries.
The Hatch Baby Rest runs on Bluetooth and does not require a WiFi connection. It is unobtrusive and has a sleek modern design.
It is easy to use with a downloadable app that works on both Android and iOS.
This is a great grow with your baby product. The Hatch baby white noise machine offers a lot of value. You can use it with your newborn to develop a healthy sleep schedule and drown out household noises  
It's great for your growing toddler as it offers a night light for security and you can set up a light to tell your toddler when to get up.
 Pros:
Sound machine, a nightlight, and time to get up alert

Devices controlled from your smartphone

Fully programmable

Grows with your child

Helps develop good sleep habits

Modern design

Unobtrusive

You can coordinate colors with your child's room using coverlets and fun patterns and colors

Does not require batteries
Cons:
If you use the programmable options, you can't start it on demand.

Only one Phone can control the device at a time
What to read next: