Today I'm sharing 11 of my family's favorite breakfast recipes. Some of these recipes are quicker to make than others. Some require a little prep work (maybe a good weekend choice if you are rushed during the week).
Most of them freeze well and can be made ahead of time for those mornings when mom life just doesn't go as planned. As always keep it simple. Do what works for your family.
Pin For Later!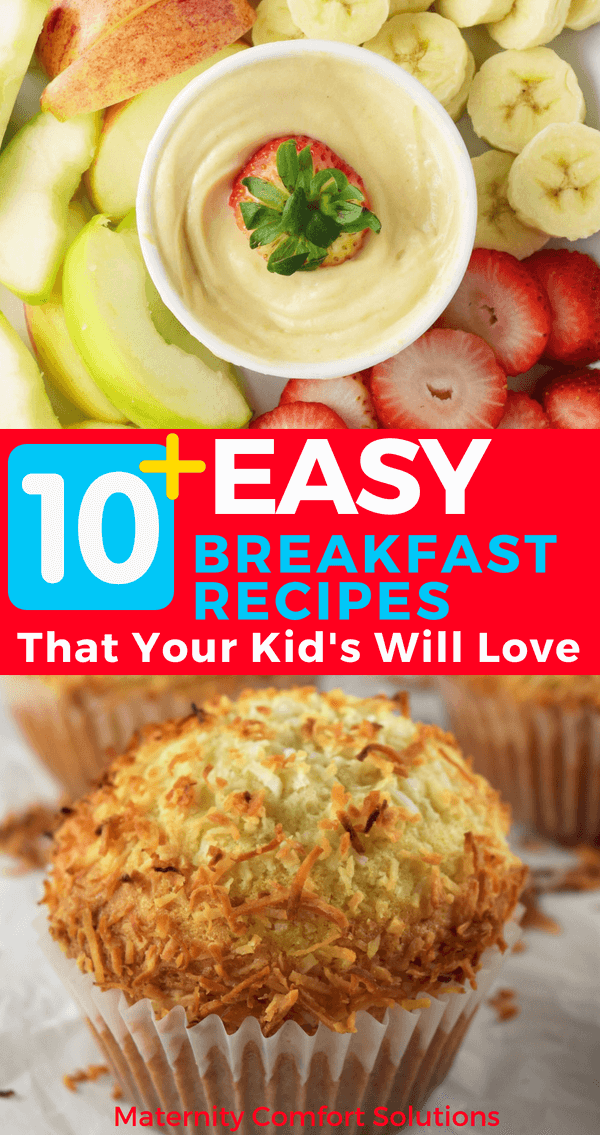 This post may contain affiliate links, you can catch our full disclaimer at the bottom of this post.
I'm also sharing several muffin recipes that I make when I do a large batch of freezer cooking. Almost always we have banana bread or two in the freezer that we can thaw and serve up in a pinch.
Included below is my banana bread recipe. I double or triple the recipe making  2-3 loaves of bread at a time and usually try to hide one in the freezer before it gets gobbled up.
A couple of things I wanted to mention about the recipes:
All of these recipes are made from scratch. However, many of them can be made with store-bought mixes like Bisquick. The muffins and bread can be made from a mix as well. Do whatever is easiest.
My waffle maker is a Breville which I bought about 10 years ago. It has held up through 4 moves (across the country and back), countless meals, and works like a champ every time. So if you can swing it and you want a waffle maker I'd invest in the Breville.
Yes, the recipes are carb heavy so we don't eat them every day. We are a household of fitness enthusiasts. We run, bike, hike, and swim, a lot so our carb intake is higher on days when we are very active. Do what is best for your family and their needs.
11 Breakfast Recipes Your Family Will Love
I never thought to use waffles to make sandwiches until I came across this recipe. Now I'm hooked!
These are so good! My version is pictured below. I'm going to add these to the list of freezer meal breakfast ideas.
I do a lot of bagel sandwiches and burritos when I do a batch of freezer meals, but I think this will definitely be a new addition.
Have used both homemade waffles and waffles made with Bisquick to make the sandwiches. Both work great!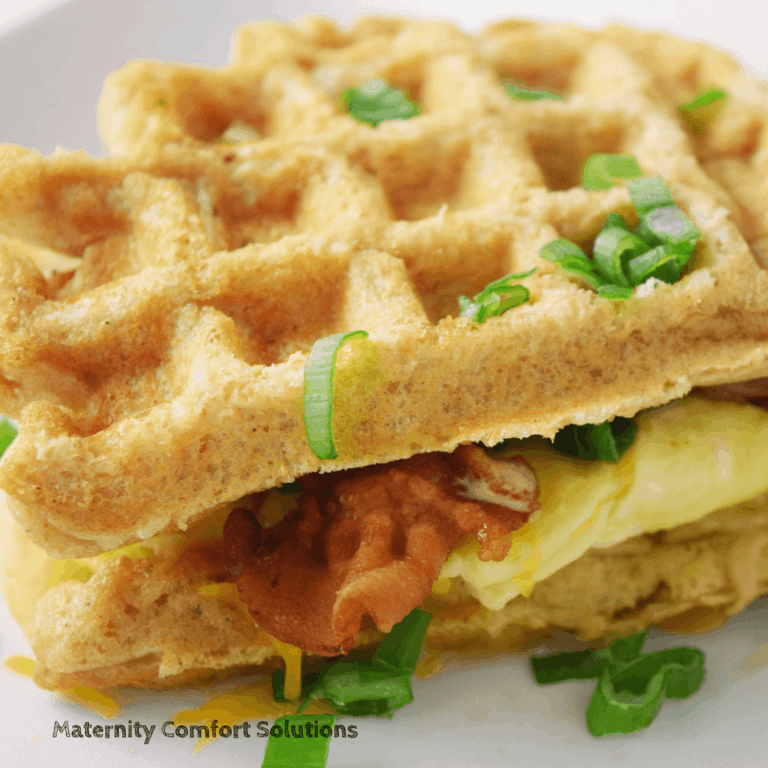 This is my favorite baked oatmeal recipe. My family loves oatmeal, but not always mushy in a bowl. So baked oatmeal is a good compromise in our house.
This is a perfect recipe for fall and winter mornings!
What I love about it is that much like oatmeal cookies and oatmeal muffins the add-in variations for baked oatmeal are practically endless.
This recipe uses banana and pecans, but I have made it with chocolate chips, blueberries, cranberries, and apples. It is simple to make and oatmeal is very affordable (especially if you buy it in bulk).
It freezes and reheats well. I love it best right out of the oven with syrup. It tastes like a warm oatmeal cookie.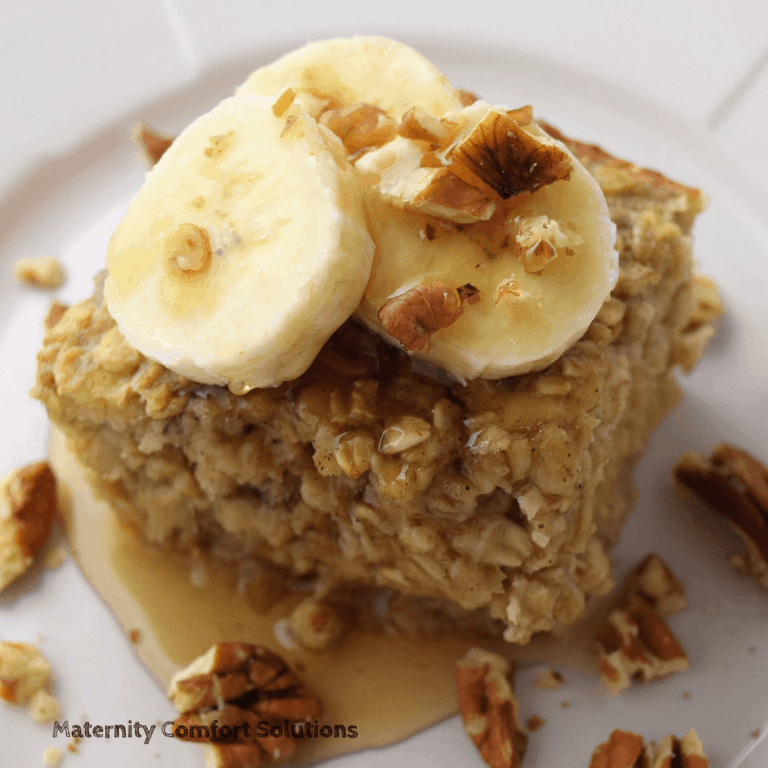 I'll give you a hint one of the ingredients is peanut butter. We like this on days when we are not really hungry or after a long run.
It makes a great mid-morning and afternoon snack as well as a great summer vacation lunch or road trip snack.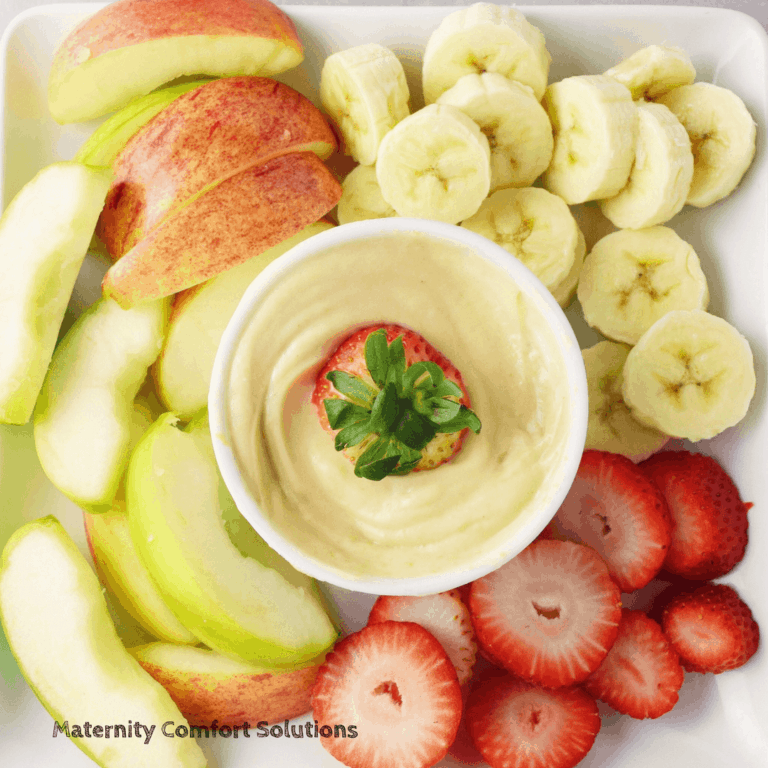 Just the name of these sound good and the recipe does not disappoint!
The day I took these photos I served them with scrambled eggs and sweet potato homefries.
They could easily be a stand-alone breakfast. They freeze great and they go great with dinner too! I'll usually serve the leftovers when I do a roast in the slow cooker.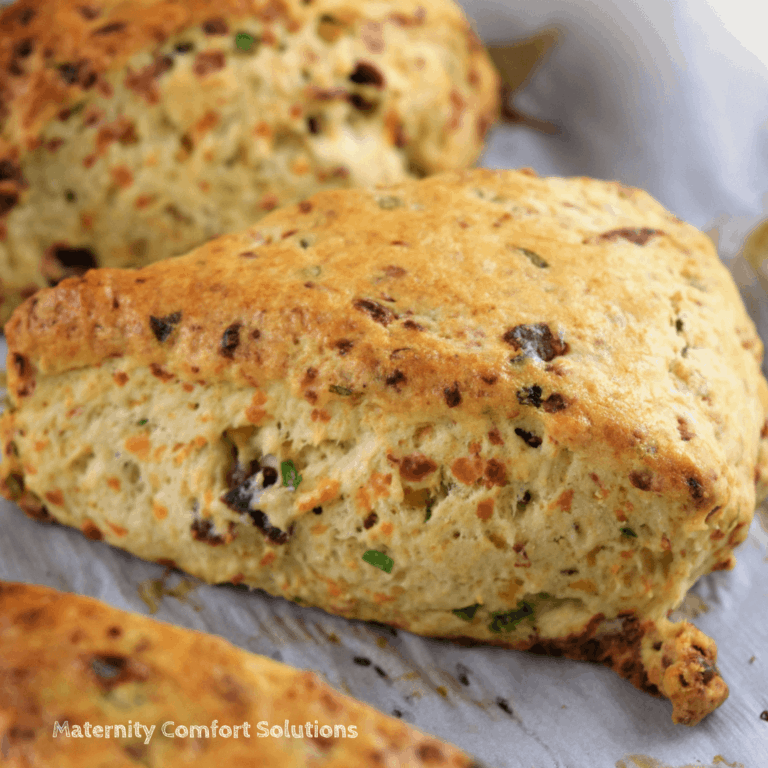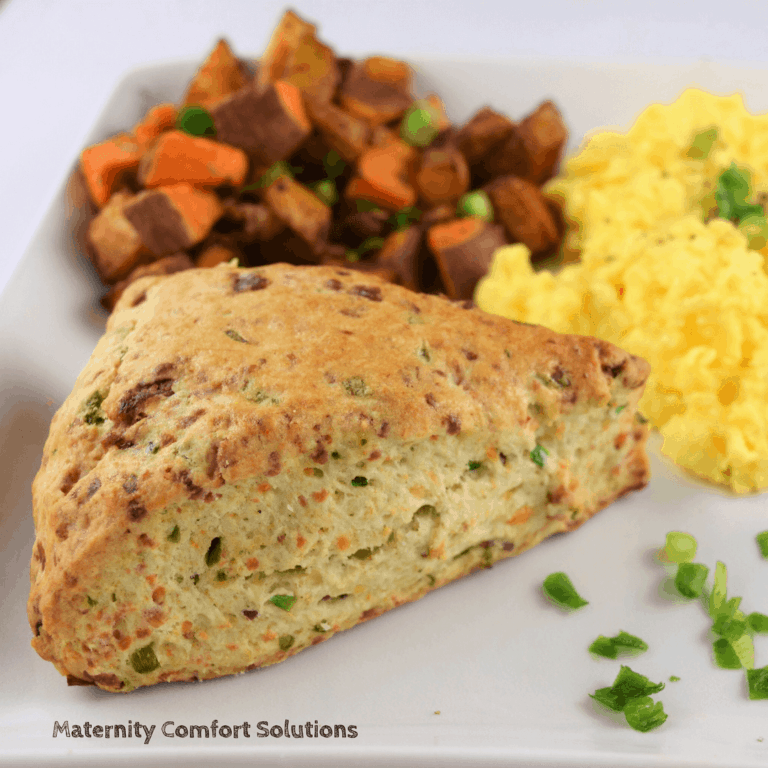 If your kids are like mine, getting them to eat vegetables is tough. Really tough. Meet my secret weapon.
This entire casserole dish filled with green and orange veggies disappears at one breakfast with zero leftovers.
Every time, it makes my heart sing.
I usually save this one for the weekend because it does require more prep time than I have during the week.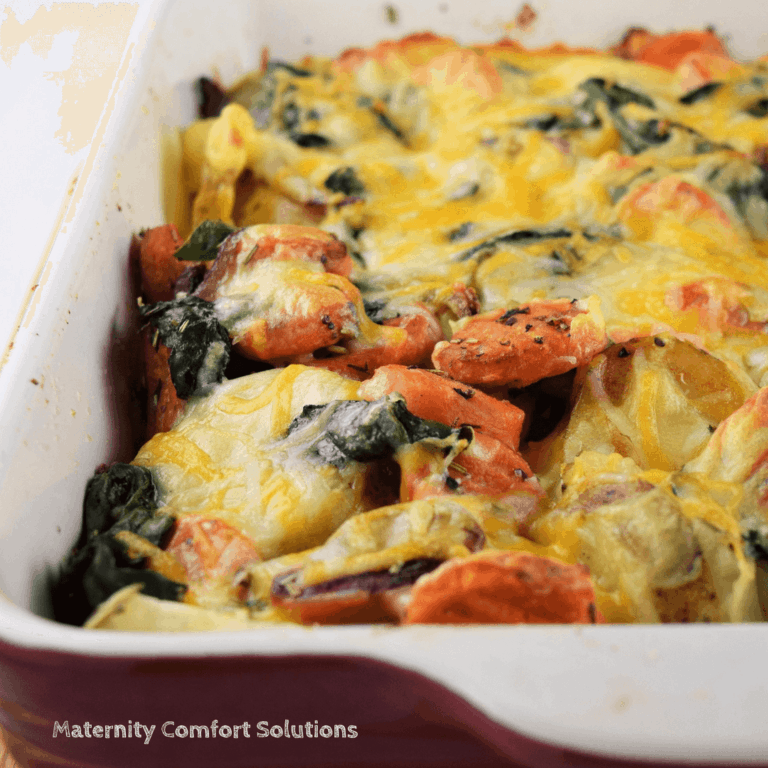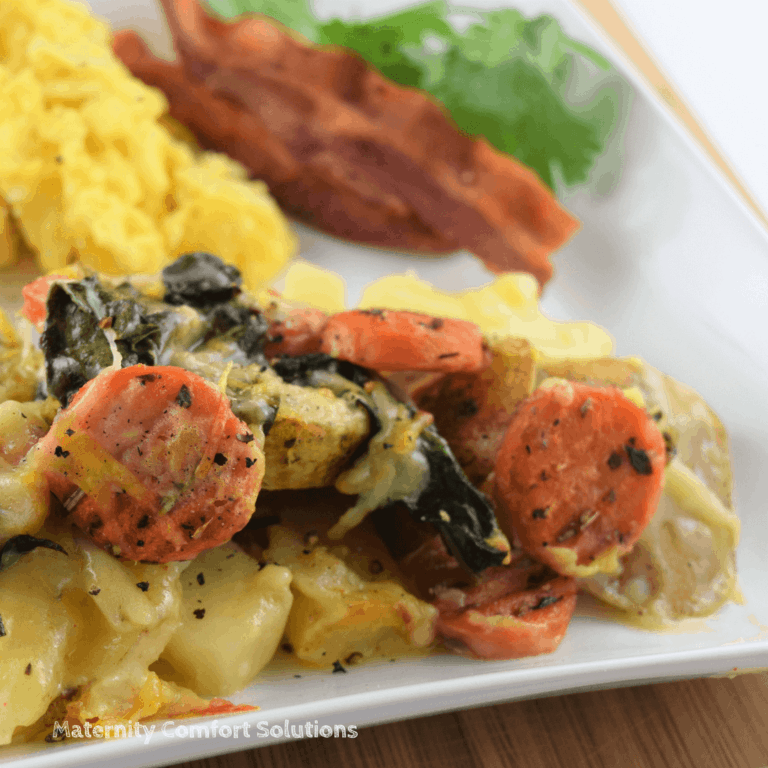 If your kids are picky like mine and don't like vegetables that much, you may find these books helpful:
Last updated on January 14, 2020 9:49 pm
This is an easy win for mom! So simple to make and fast. My family loves it.
I like to stuff my sweet potato with avocado and scrambled eggs too.
We have this for dinner as well!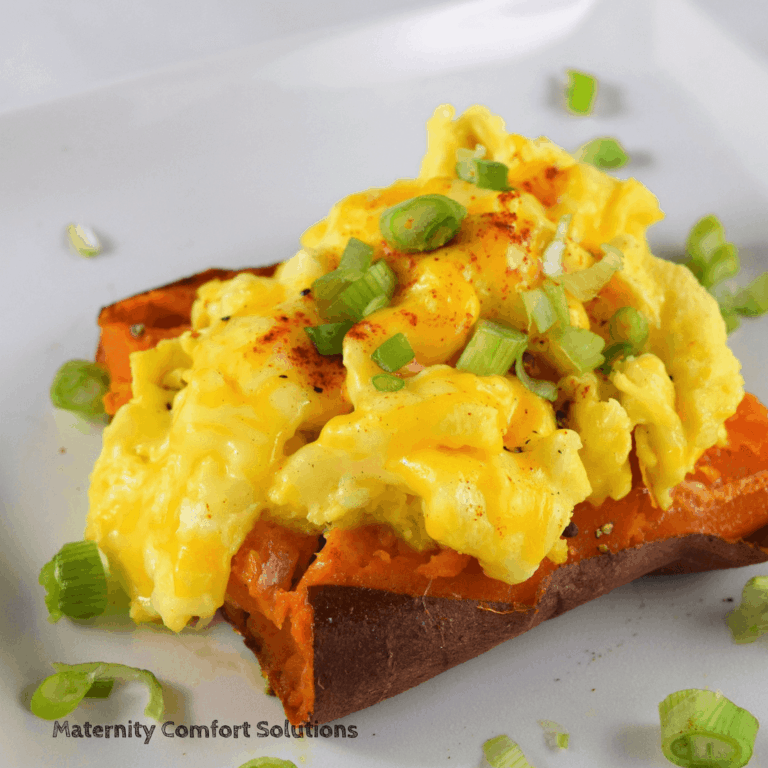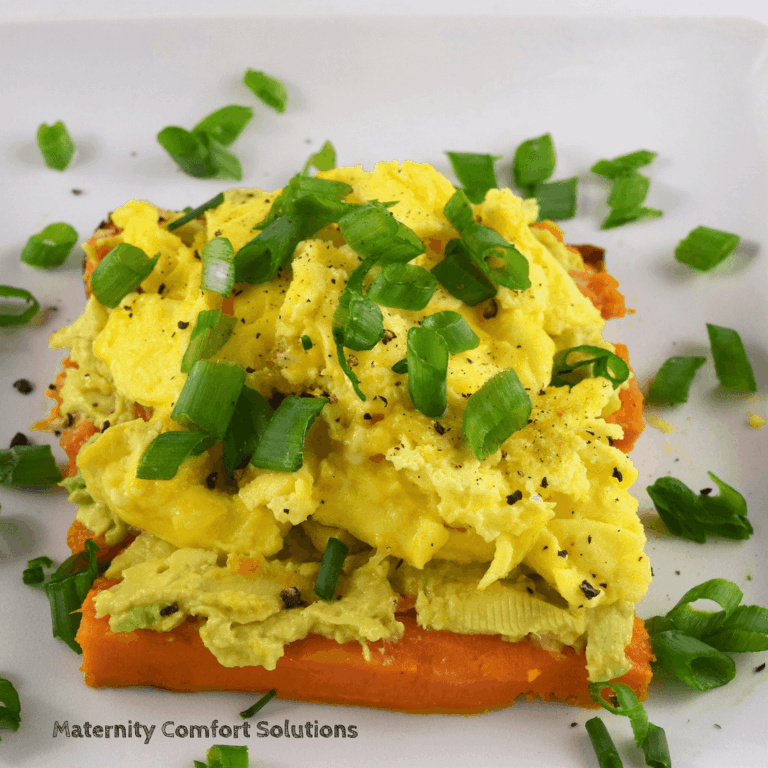 Perfect Pancakes every time is all I can say about this recipe!
They come out light and fluffy. I usually serve them with some fruit and syrup.
They freeze extremely well and reheat in the toaster perfectly.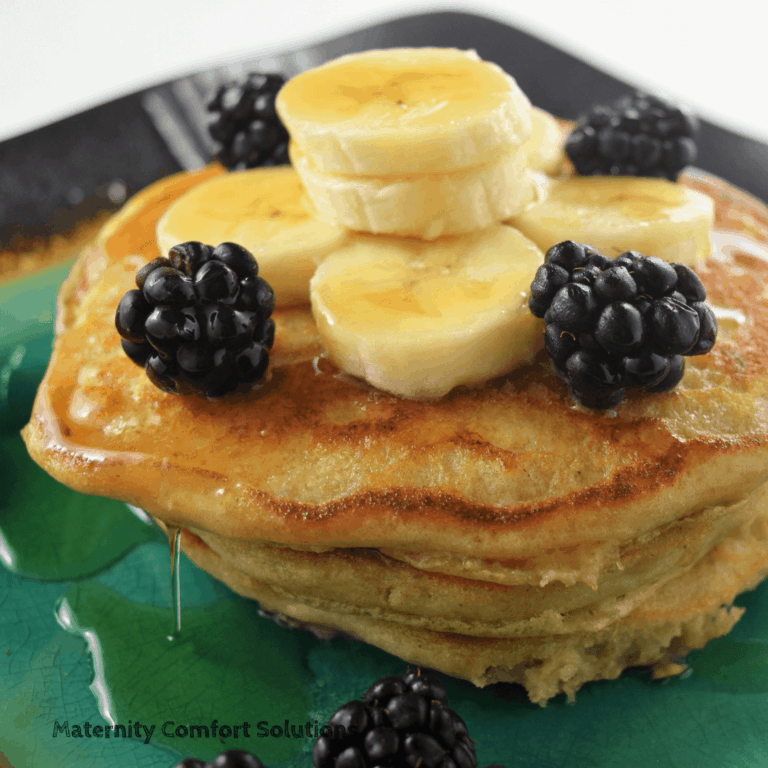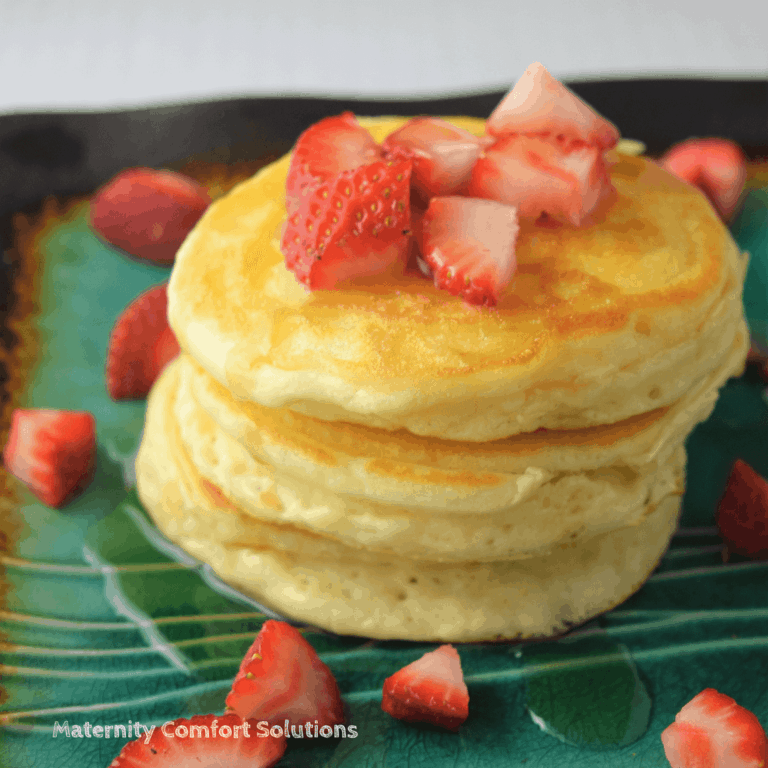 The only waffle recipe I use. Perfect waffles every time.
The waffles freeze great and toast up in the toaster for a quick breakfast. Pictured below with strawberries, blueberries, and banana.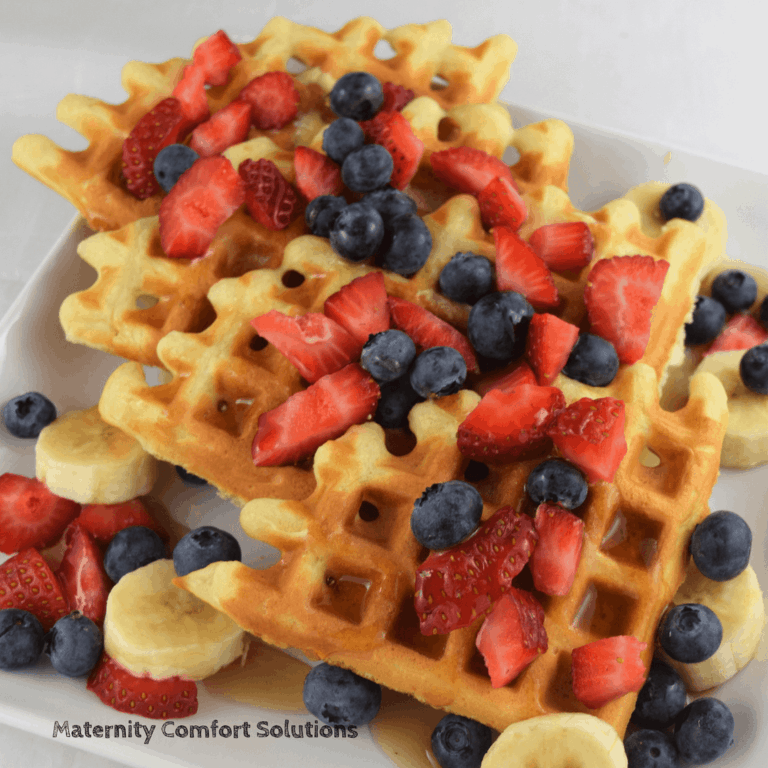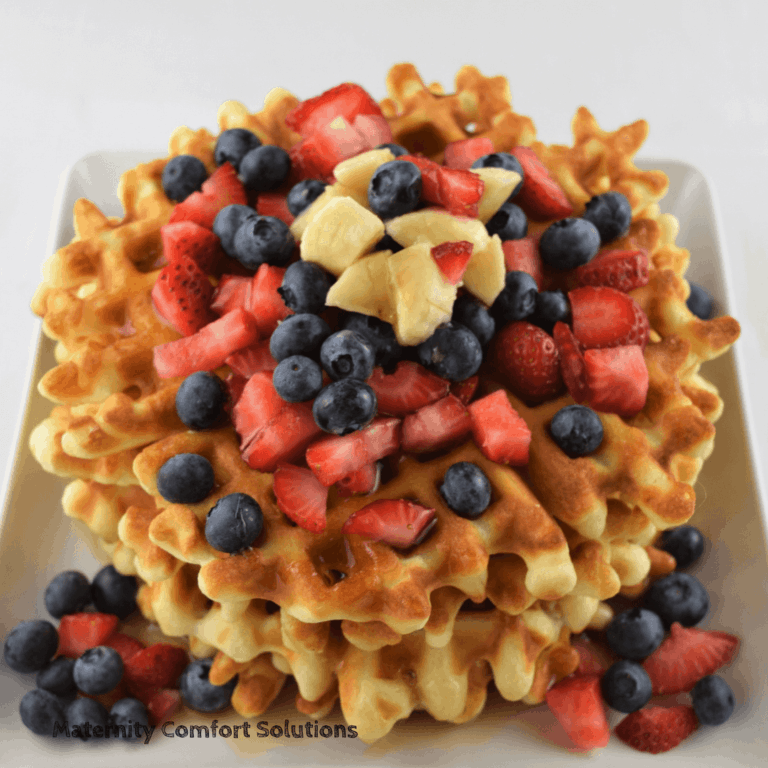 You can check out my waffle maker here.
You can see all the Waffle Makers on sale here! Amazon always has some of the best deals on Waffle Makers.
One bowl, no mess, 5 minutes to make them, and inside 20 minutes breakfast is on the table.
I was sold. My family was sold too, they LOVE them!
They make great snacks and they freeze well.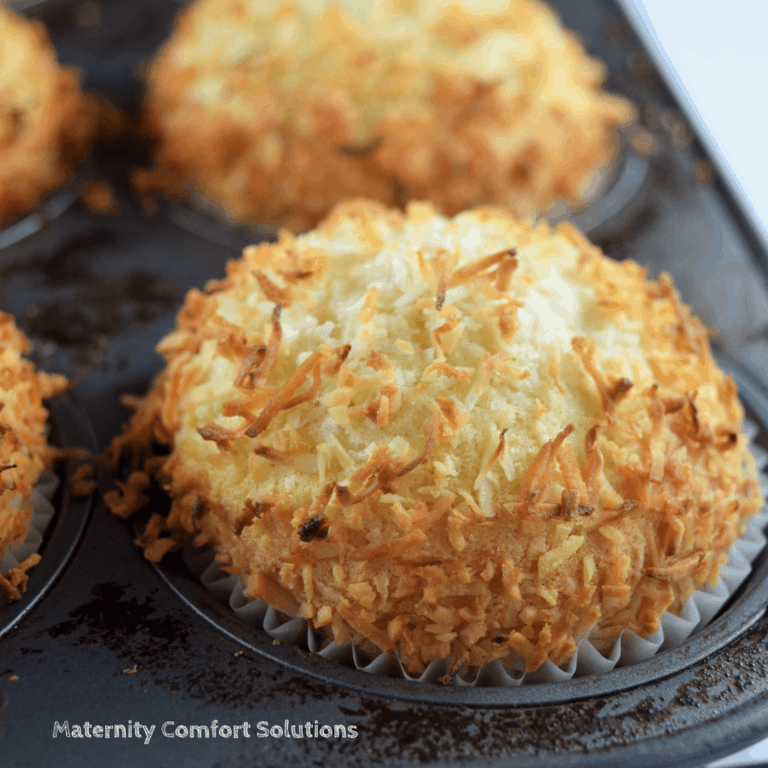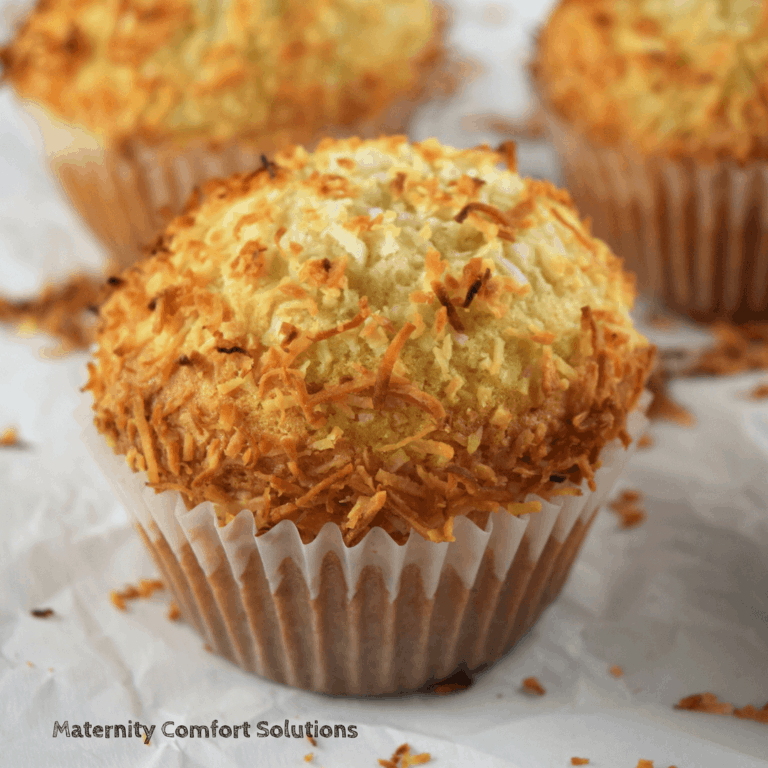 I have been using this recipe to make banana muffins for the past 3 years. They really are the best ever! 
They freeze really well. When I'm doing a bunch of freezer cooking, I'll make several dozen of these.
They go fast. A group of hungry teens late at night can easily eat a dozen of them!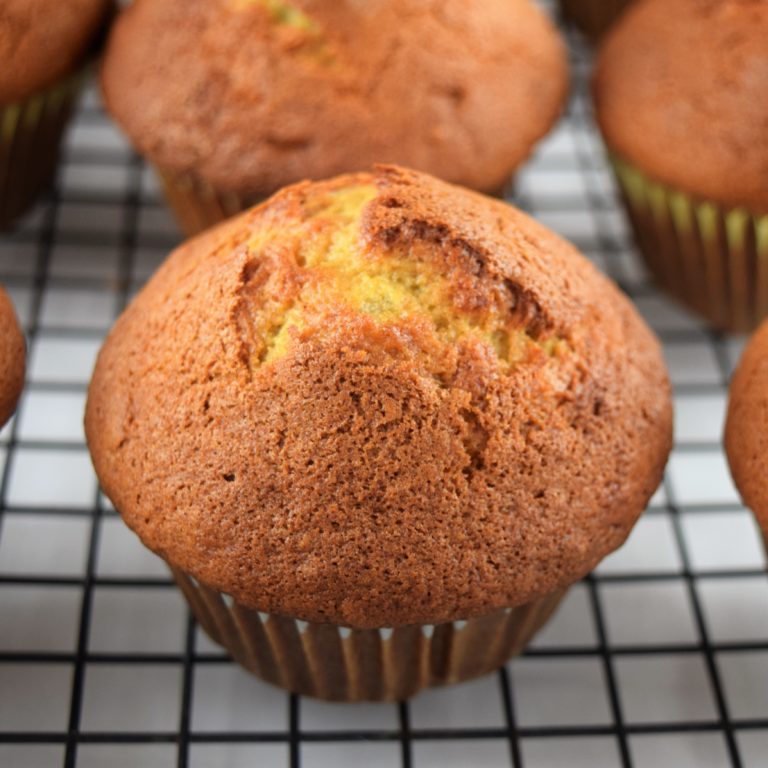 Photo: Maternity Comfort Solutions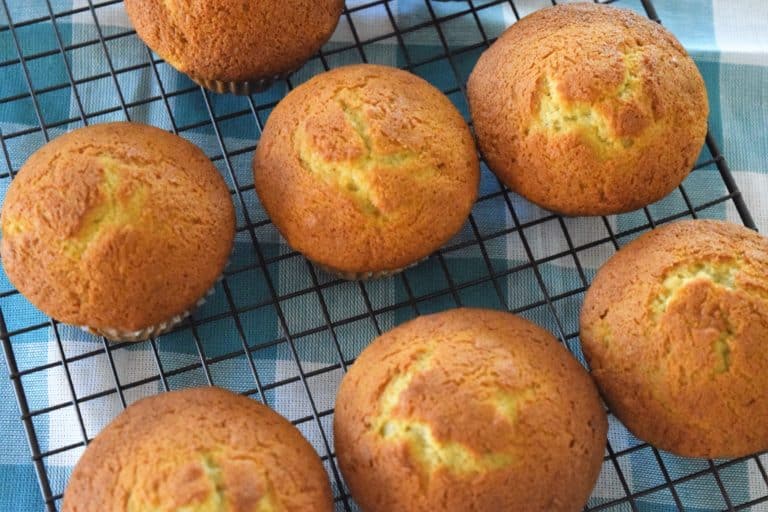 Photo: Maternity Comfort Solutions
I make this several days a week for breakfast, though I do modify it for my family just a little.
I add a little cheddar cheese and I don't always add the avocado. It is amazing if you follow the recipe exactly! We just like a little cheese in our eggs.
Here is a picture of my version: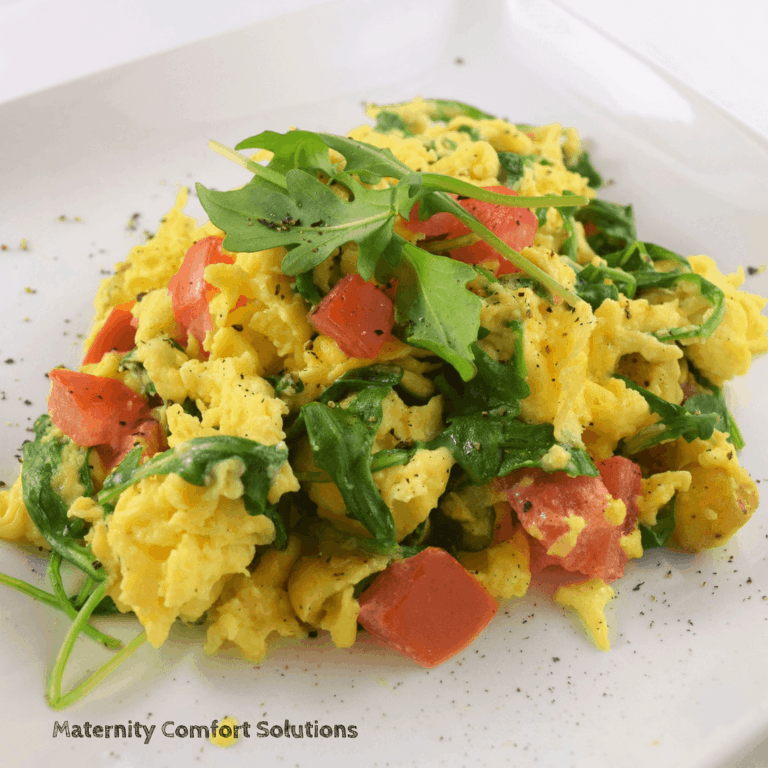 I'm including recipes for two kinds of banana bread I make several times a week for my family. Sometimes I do it in the bread machine, sometimes in the oven. It just depends on the day and what's going on in the house.
Banana Bread in the Oven Recipe:
I make banana bread several times a week and always try to keep a couple of loaves in the freezer for quick breakfasts or snacks.
Banana Bread
1/2 cup vegetable oil
1 cup of sugar
2 large eggs
1 teaspoon vanilla extract
3 medium bananas mashed (Overripe Bananas work best)
1 1/4 cups all-purpose flour
1 teaspoon baking soda
Preheat Oven to 350 degrees. Spray a 9×5 inch loaf pan with cooking spray.
In your stand mixer or medium size, bowl beat the sugar, oil, vanilla, and eggs for two minutes. Add the mashed banana and mix well.
Combine flour and baking soda in a bowl and add to the wet ingredients, beat until creamy.
Pour batter into the loaf pan and bake on the middle rack of the oven for about 50 minutes. Remove from pan and cool on a cooling rack. I keep mine in the refrigerator once cool.
Banana Bread in the Bread Machine Recipe:
The second type of banana bread I make is made in the bread machine. Set it and forget it. I love using set it and forget breakfast recipes.
You can check out the recipe here: Easy Banana Bread Recipe For The Bread Machine – Large Family Table
If you don't have a bread machine, you need one in your life!  This is the one I have and use all the time.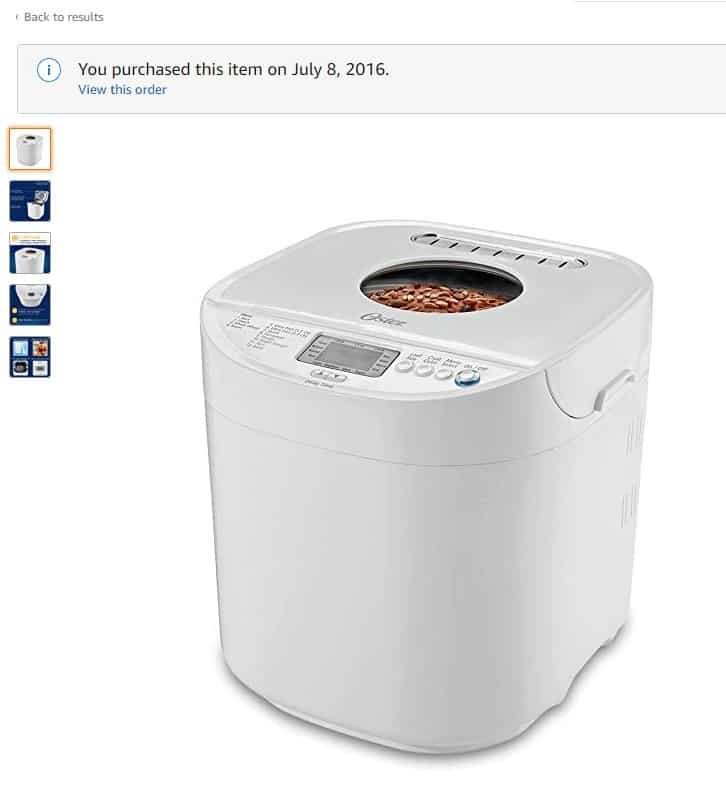 There is nothing like fresh home made bread. A bread machine makes having fresh homemade bread so easy!
Last updated on January 14, 2020 9:49 pm
I hope you will try one or all of these 11 breakfast recipes. If you try one please let me know what you think!
If you have any breakfast recipes your family loves please share them in the comments.
Other articles you might like: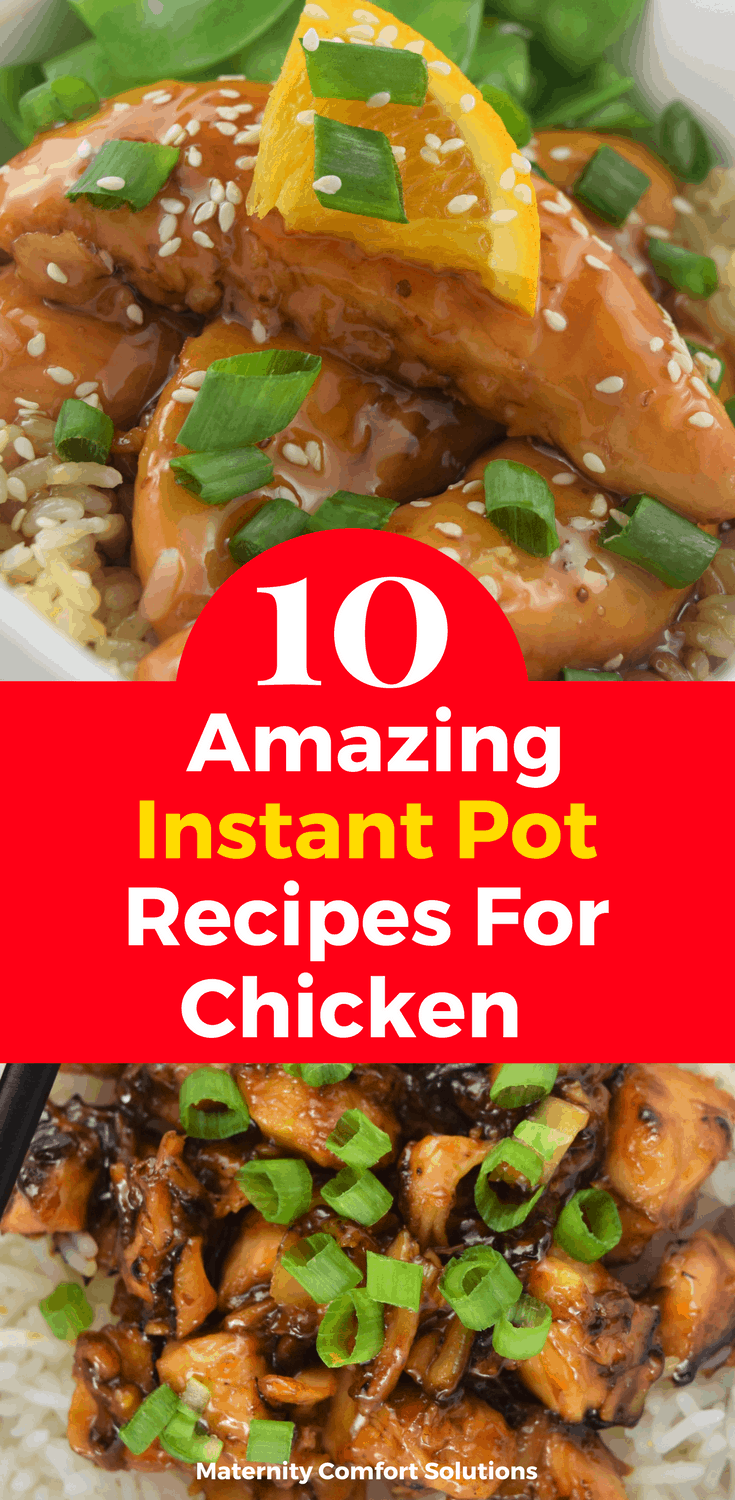 Need some fast ideas for dinner? Make sure you check out our Instant Pot Recipes for Chicken!