Updated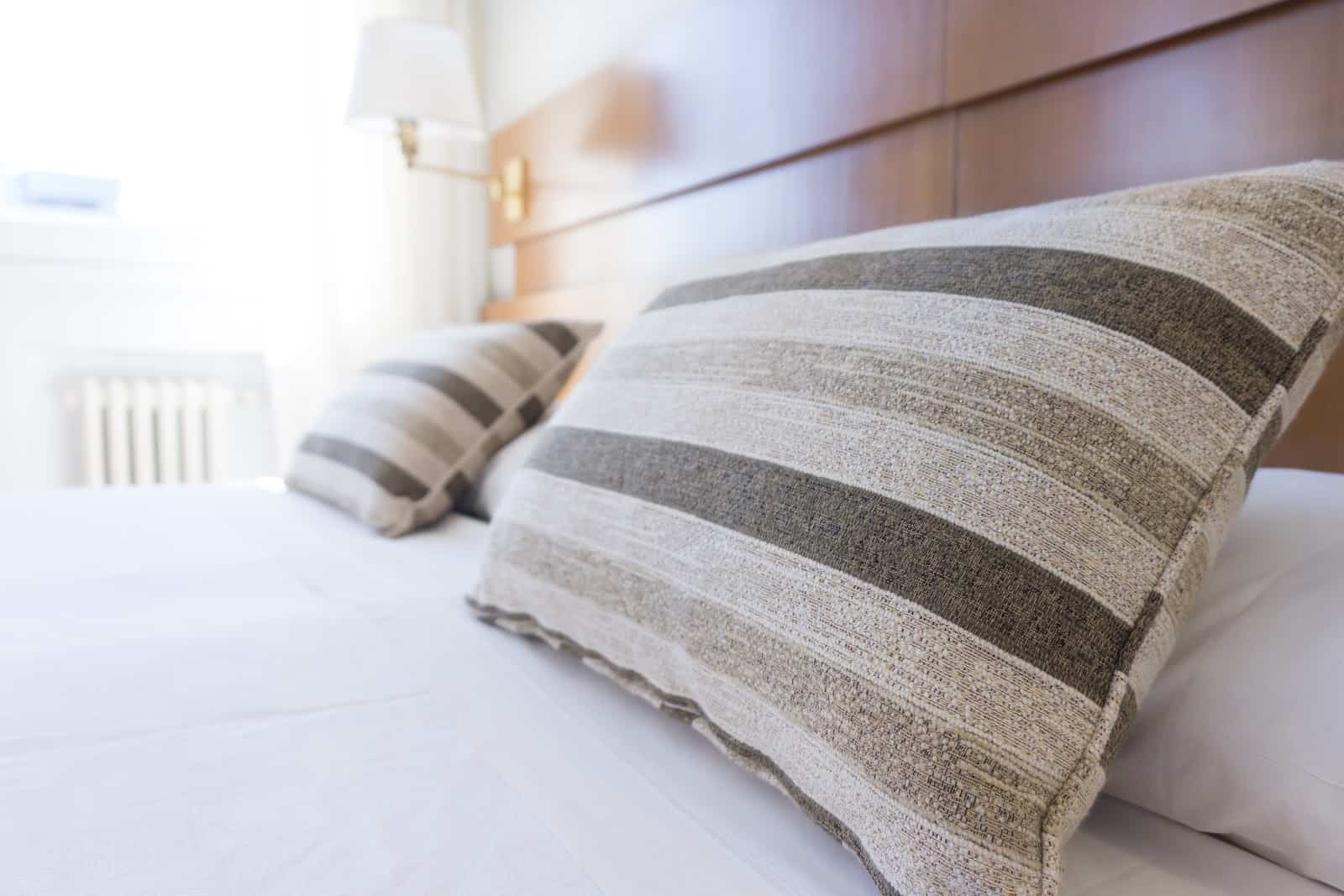 House cleaning tips for busy moms of a toddler. You have an endless list of things that need to be done and not nearly enough hours to do them all.  I've tried so many different house cleaning tips over the years.
If you are like me and you don't enjoy housecleaning, getting it done as fast as possible is the goal.
It is time to start thinking about spring cleaning. If the thought fills you with dread, know you are not alone.
I've been thinking of ways to freshen up my house for spring without having to spend hours doing it. Spring cleaning really comes down to 10 simple tips that I use all the time when cleaning.
Today I'm sharing my very best house tidying hacks for new moms and toddlers moms.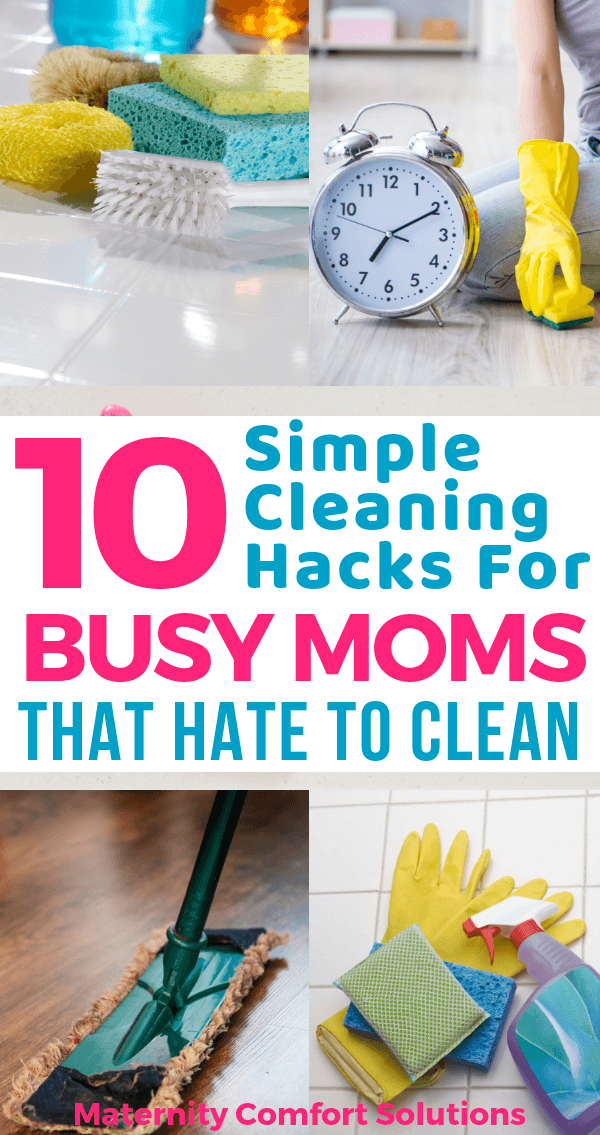 This post may contain affiliate links, you can catch our full disclaimer at the bottom of this post.
If you are like me and were not born with what I call the "love of cleaning" gene, cleaning your home can feel completely daunting.
If you don't enjoy being a cleaning fairy, these house cleaning tips are for you. Don't feel bad or guilty, you can clean your house on a weekend!
I may hate to clean, but I do love a clean house. So I'm always on the lookout for house cleaning tips that will save me time!
A clean and organized house is good for our overall well being and has been shown to improve mood and reduce anxiety.
I'm all in on that and I bet you are too! So short of a cleaning service or live in housekeeper what can you do to make house cleaning faster and less painful?
First I have some "before you start cleaning tips" to make the process easier and a lot more fun:
Put on your favorite music or podcast
That is the very first thing I do. The right music makes all the difference.
I use Spotify or Amazon Music (which is included for free if you have Amazon Prime)
The cool thing about Spotify is that you can make your own playlist or you can listen to someone else's playlist.
This isn't really one of the cleaning tips, but Spotify makes it easy to find playlists for pretty much any occasion.
Gather your cleaning supplies in a cleaning caddy and bring it with you as you clean.
Bring the right cleaners and supplies for the room or rooms you'll be cleaning. It will save you so much time!
This is the cleaning caddy I bought and have zero regrets. I don't know what took me so long to get one.
You need a cleaning caddy in your life if you have little ones and you need to clean fast!
Clean at the time of day that works best for you
I always see suggestions to clean first thing in the morning and for many moms that will work best. If it doesn't that is OK.
I run three blogs. There is no way I'd give up my focus and energy to write content for them in order to clean.
So I do what works best for me and for my family. I clean later in the day, sometimes at night.
You may not have the same perky energy level as you do in the morning, but if your time in the mornings is invested somewhere else, don't worry about it.  Below I talk about batching rooms for cleaning and setting a cleaning schedule, you set the times that work best for you.
10 House Cleaning Tips For Busy Moms:
x
1.  Always start your cleaning routine with a trash bag in your hand.
Take a garbage bag with you when you start to clean and throw away any trash you find in the room. Then throw away the clutter or bag it up to be donated.
There is just no way around it, if you have kids or live in a place for several years, the amount of stuff you own is going to build up. This article is only a few of many house cleaning tips for busy moms.
The accumulation of too much stuff can make your house look messy and can make you feel defeated
.
Ask yourself  "Do we really need this?" If you can say no, let it go. Less clutter means less cleaning the next time around.
It isn't just better for you, a recent study showed that toddlers with fewer toys develop greater creativity and play for longer periods. It makes so much sense, toddlers have a very short attention span, so fewer toys means fewer distractions during play.
When in doubt throw it out or donate it.
2.  Make the beds first.
A made-up bed makes the entire room look cleaner. It gives you a simple and easy win.
When you want cleaning tips for your bedroom, this tip comes up on almost everyone.
Why do some many cleaning and organizing experts recommend to make your bed first?
It instantly freshens up the room and can make organizing other items in the room much easier.
Making your bed is a good habit to get into every morning. That way every time you walk into your bedroom, you will see a clean space and less clutter. It really is about the simple wins on a tough day.
This is one of those house tidying hacks we all have read, but often forget to do!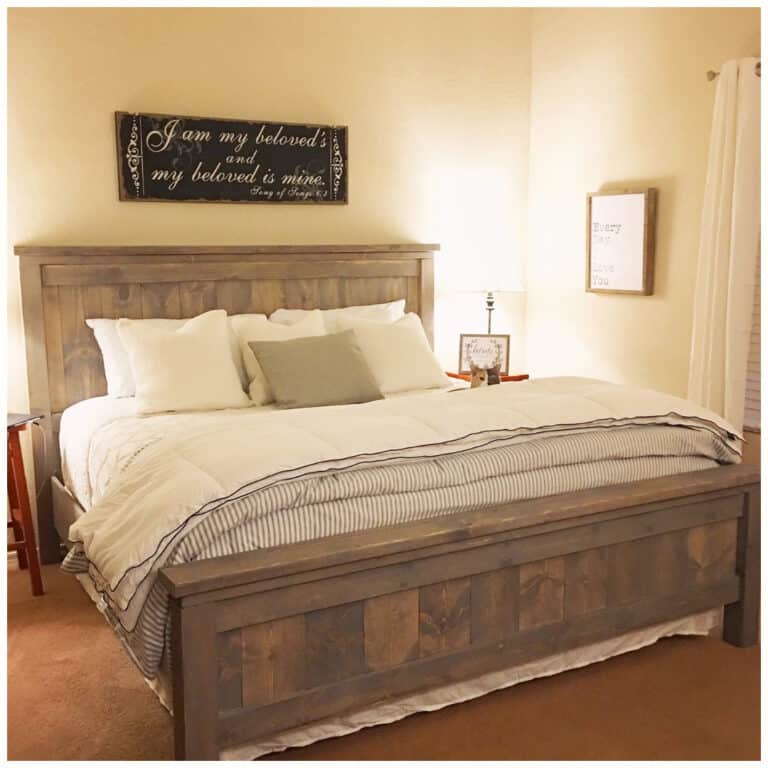 (Image: Maternity Comfort Solutions)
3.  In the kitchen, clear all counters of junk mail and debris first.
First, always start from the top to the bottom. Clear off your counters.
Pro-tip: Clearing your counters instantly makes a kitchen look and feel cleaner.
Quickly wipe them down with a fresh-smelling cleaner.
Second, Do the dishes. Load the dishwasher. Keep your sink clean and clear.
Cleaning your counters and cleaning your sink are kitchen cleaning tips to embrace daily if you can.
Before you clean your microwave, heat up a cup of water for 2-3 minutes. The steam will make the gunk wipe right off. For any leftover stains, use a magic eraser to remove them.
Swiffer your floors. Down below I talk more about the best way to wash the floor, but first, you should Swiffer it.
4. Set a cleaning schedule so you don't get overwhelmed.
Trying to clean your whole house in one day is a sure-fire way to end up in procrastination station and then nothing gets done.
Focus on two to three rooms a day. All of these house cleaning tips are designed to work on the schedule you decide is best for your family.
Batching like rooms together can be helpful. I do the kitchen and bathrooms on the same day.
I'll spray down the bathroom closest to the kitchen and let it sit for a few minutes while I clean kitchen counters or unload the dishwasher.
When I clean the master bedroom and change the sheets, my son cleans his room and strips the bed. He usually washes his own sheets and blankets.
When your children are old enough to take on some of the household chores this can be a huge help. There is also something to be said for collaboration when cleaning the house.
Granted, suggesting it is a way to "bond" with your children might be a stretch; however, teaching your children about the everyday chores required to maintain the household can contribute to developing healthy, mutual respect among parents and children.
Family rooms and home offices can also be batched together.
5. To reduce dust build-up, use an air purifier and change furnace filters monthly
This suggestion will not be noticeable from day-to-day. However, if you live near a busy city or use your fireplace often, the amount of black dust and soot that builds up can is dramatic.
The best way to reduce dust, soot, dander, and allergens in the home is to use an air purifier.
Air purifiers are designed to remove the particulate matter along with the germs (viruses and bacteria) that can lead to cold and flu symptoms.
Less dust means less dusting and that's a good thing. Not to mention, an easy win for moms who do not like to clean.
Last updated on January 19, 2020 9:51 pm
Over time these measures will decrease your routine cleaning efforts to simply wiping down or replacing a filter.
Perhaps the most dramatic benefit many parents have observed after using an air purifier is one that was not even anticipated.
Parents with severe allergies or who have children with allergies or allergic asthma, frequently report that their children's asthmatic episodes diminish drastically after using an air purifier.
GermGuardian AC4825 22" 3-in-1 Full Room Air Purifier
Check Price On Amazon
6. Use paper plates and cups for some of your meals.
This is my one gift to myself and I feel zero guilt for it. Neither should you.
I do almost all the cooking and cleaning after meals.
I work full-time from home, and after-meal clean-up was robbing me of precious work and family time.
Cleaning up after meals still needs to be done. Pots and pans don't clean themselves ….. LOL.
I've embraced a lot of sheet pan meals, slow cooker meals and one-pot meals this year.
For me, reducing dinnerware clean-up has decreased my after-meal clean-up tremendously.  Out of all the house cleaning tips, I have tried this is the one that has given me back my time at night.
So how can one justify the increased trash that results from using disposable dinnerware?
Using only paper
Reducing colds and flu
Reducing pollution, sewerage, and use of detergent (phosphates) pollutants
Less expensive (water bill, dishwashing detergent, appliance replacement)
7.  Steam Clean Floors and Bathrooms
Steam is one of the most powerful ways to clean item that can tolerate heat. There are many steam cleaning devices available other than those that are used to clean rugs and upholstery.
Forced steam cleaners are able to free up dirt from the tiniest crevices.
Not only does steam clean better (in most circumstances), it is less expensive and does not emit or release toxins. Best of all, steam kills germs.
This can mean fewer toxins around the home and fewer colds from germs if you have little ones.
Once you try steam you will likely never go back to abrasive or detergent cleaners and your home will be much cleaner, in places where it really matters. (Detergent cleaners will still have a place in your cleaning cabinet).
Steam cleaners get into any corners that are difficult to clean in the bathroom.
Steam also works well around the edges of stainless appliances and sinks that are fitted into granite countertops. Cleaning your children's high chair and toys is another use for steam.
Steam is one of the most versatile ways to clean your home. For busy moms with toddlers, a steam cleaner can make cleaning a snap.
BISSELL PowerFresh Steam Mop
Check Price On Amazon
8.  Magic Erasers
Mr. clean magic erasers or any generic version are a must-have. In fact, I recommend you buy magic erasers on Amazon. They are so much cheaper than even the Walmart brand!
Magic erasers have turned out to be one of the best cleaning tips for me!  You know the dirty fingerprints that end up around doors or woodwork or walls that get touched a lot?
Magic erasers remove this dirt instantly. They make your woodwork and doors look pristine and grime free.
They magically remove food stains and rust stains from countertops and clean glass stovetop too!
A magic eraser is also the perfect tool to remove grease build-up on your favorite bakeware.
Use magic erasers to clean your interior doors, banisters, light switches and any woodwork that is frequently handled throughout the house. It makes cleaning grimy areas a breeze.
Check out this video that shows the power of magic erasers! They restored a grimy old linoleum floor in this kitchen. Pretty amazing!
If you are looking for spring cleaning tips, using magic erasers should be tops on your tips list.
STK 20 Pack Extra Thick Magic Cleaning Pads – Eraser Sponge for All Surfaces
Check Price On Amazon
9.  Start and Finish Laundry in one day.
A room feels and looks messy with clothes all over the place. Was, dry, and put away laundry the day you do it.
I don't mean do nine loads all in one day unless that is already how you do laundry. Throw a load or two in a day, dry them, and put them away.
You'll feel more organized and accomplished if you follow through on the laundry all on the same day.
Pro-tip: Use laundry detergent pods. 
They are so worth the time you save having to clean out the detergent cup on a front loader. One very helpful hint is to put the pods in the front loader underneath your laundry.
Tide Laundry Pods
Check Price On Amazon
Placing the pod on the bottom of the drum underneath laundry will result in a better wash cycle and help make sure the pod fully dissolves.
I have found my clothes come out cleaner and I have less soap build-up in my washing machine when I use the detergent pods.
***Make sure you keep your pods out of reach of your children.***
Putting away clean clothes can make the room look and feel cleaner.
* Many studies have shown that organization can drastically improve your feeling of well being and can help reduce anxiety.
10. Speed clean with a basket before you go to bed.
Before you go to bed at night take a storage basket and pick up clothes and other belongings lying around the house. Waking up in the morning to less clutter will help you feel less overwhelmed and more in control of your day.
Set a timer for 5-10 minutes if you need too. Walkthrough your main living areas and pick up toys, clothes, books, magazines and throw them in the basket.
Your goal with this is to make the main living area and hallways in your home clean so that when you get up, you don't walk into a mess.
A mess first thing in the morning is defeating and can lead to procrastination on other cleaning projects for moms who hate to clean.
Mornings are hectic enough for most moms to begin with, without walking through a house that looks like a bomb went off. Decrease your morning anxiety by doing a quick pick up the night before.
Last updated on January 19, 2020 9:51 pm
I hope these house cleaning tips are helpful and that you will give some or all of them a try!
One last tip from one mom to another: Let go of perfect. Let go of stuff that creates more clutter than happiness. Decluttering is 90% of the housekeeping battle when you have kids.
Keeping your main living areas free of clutter will help decrease your anxiety and feelings of overwhelm.
Other articles you may find helpful:
It is our hope that this article about house cleaning tips for busy moms will become a useful resource!